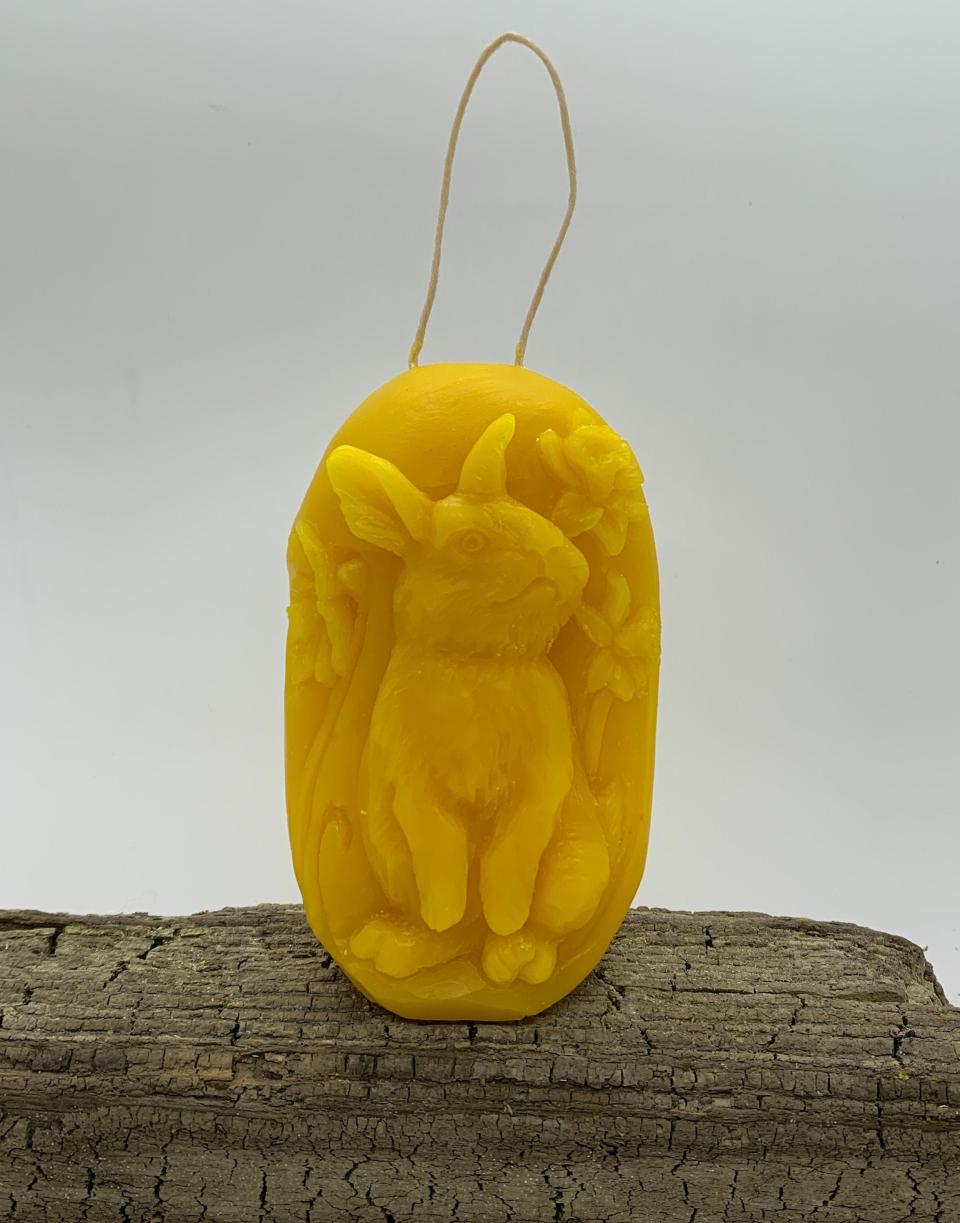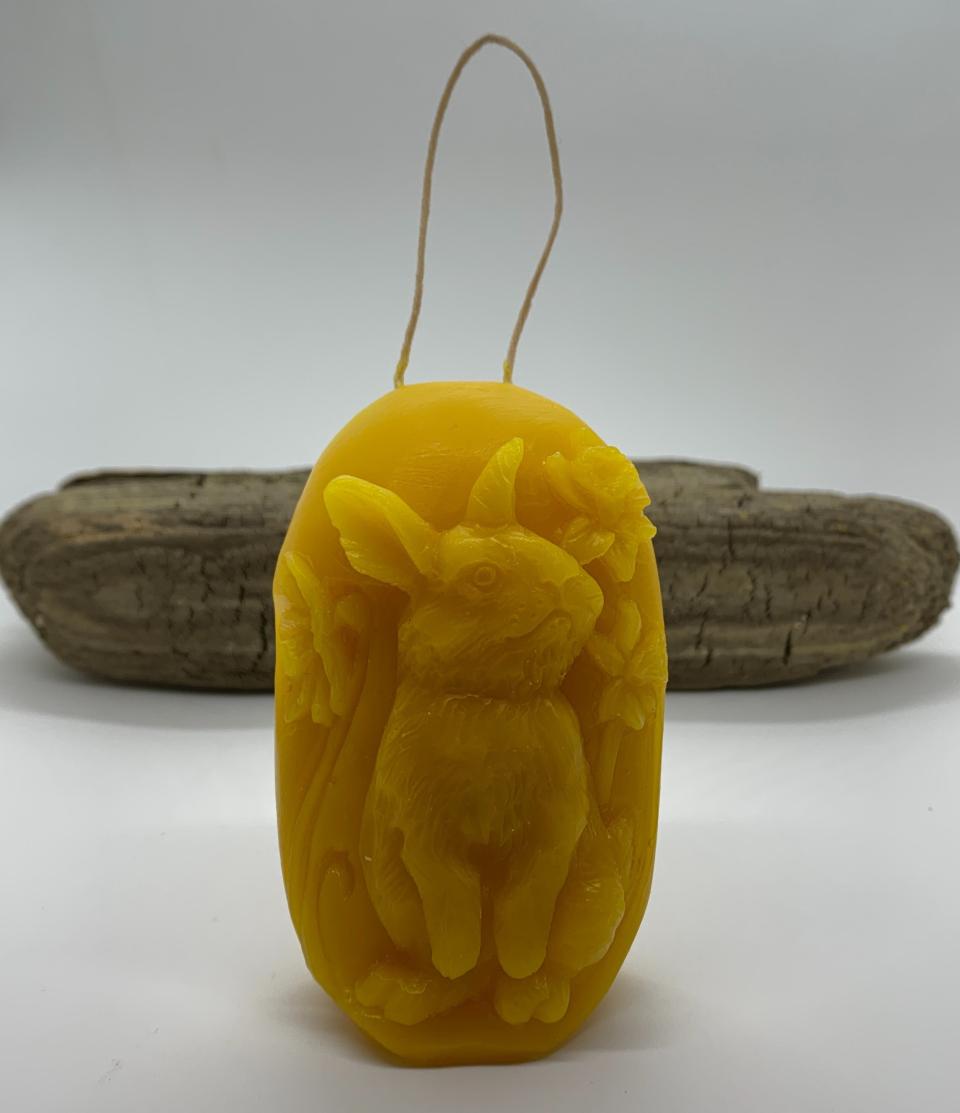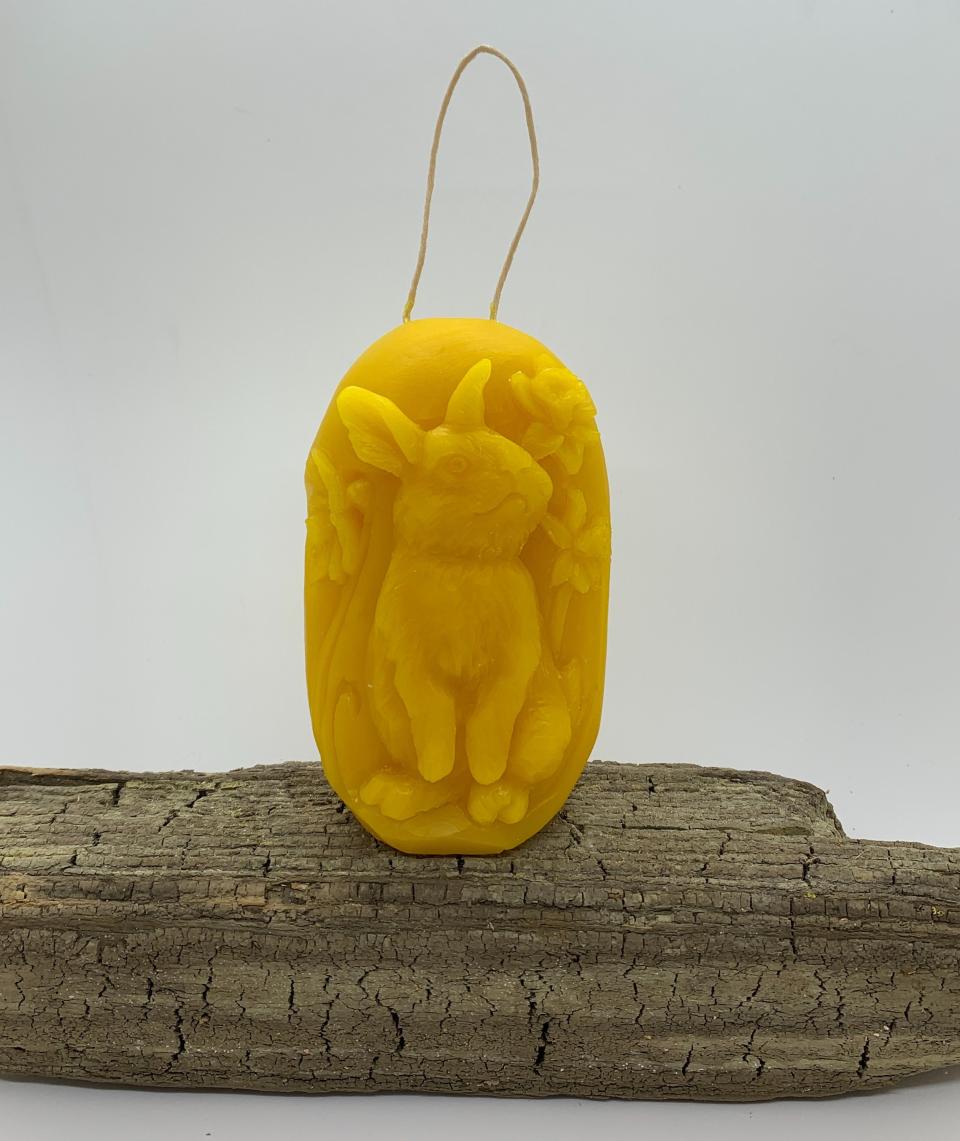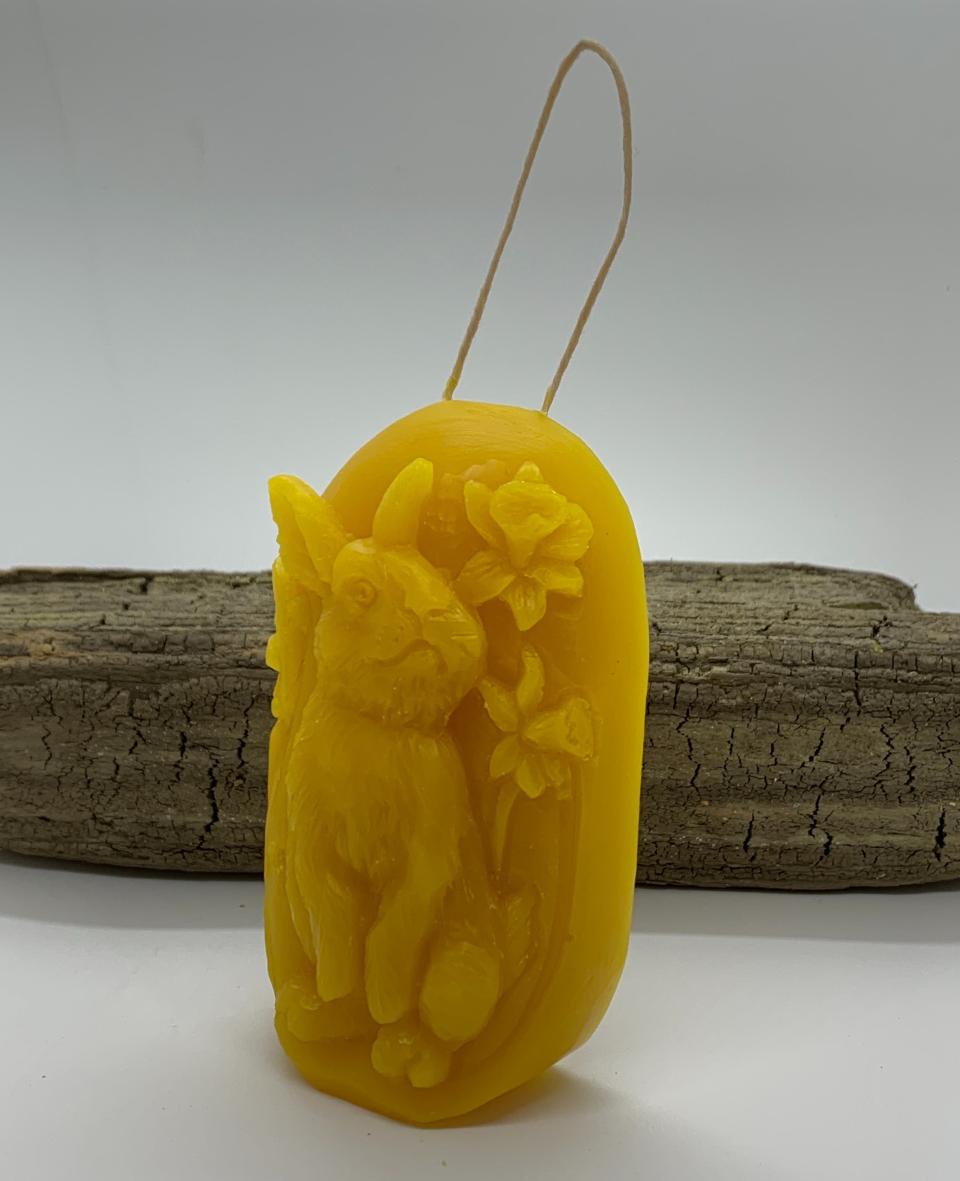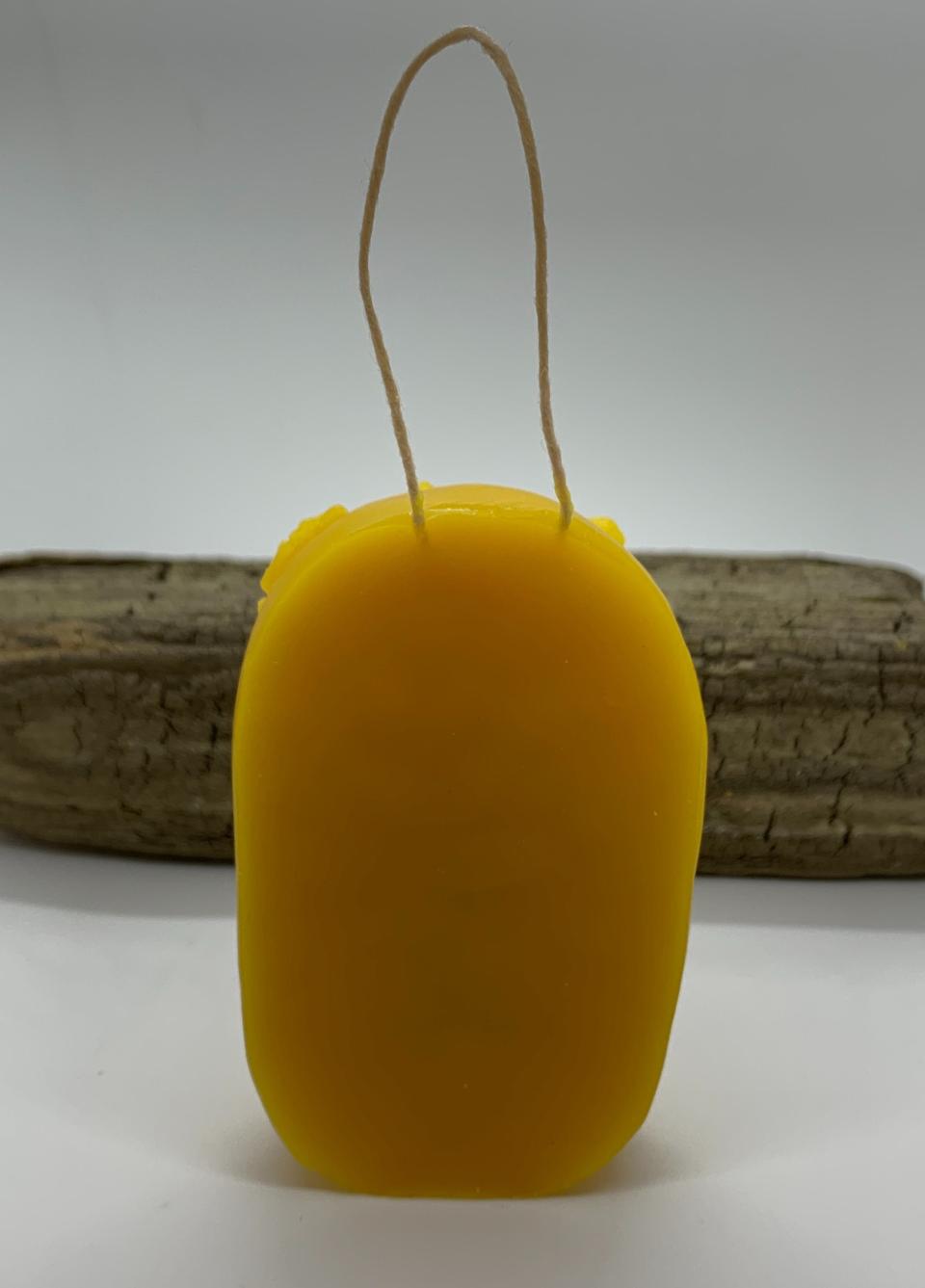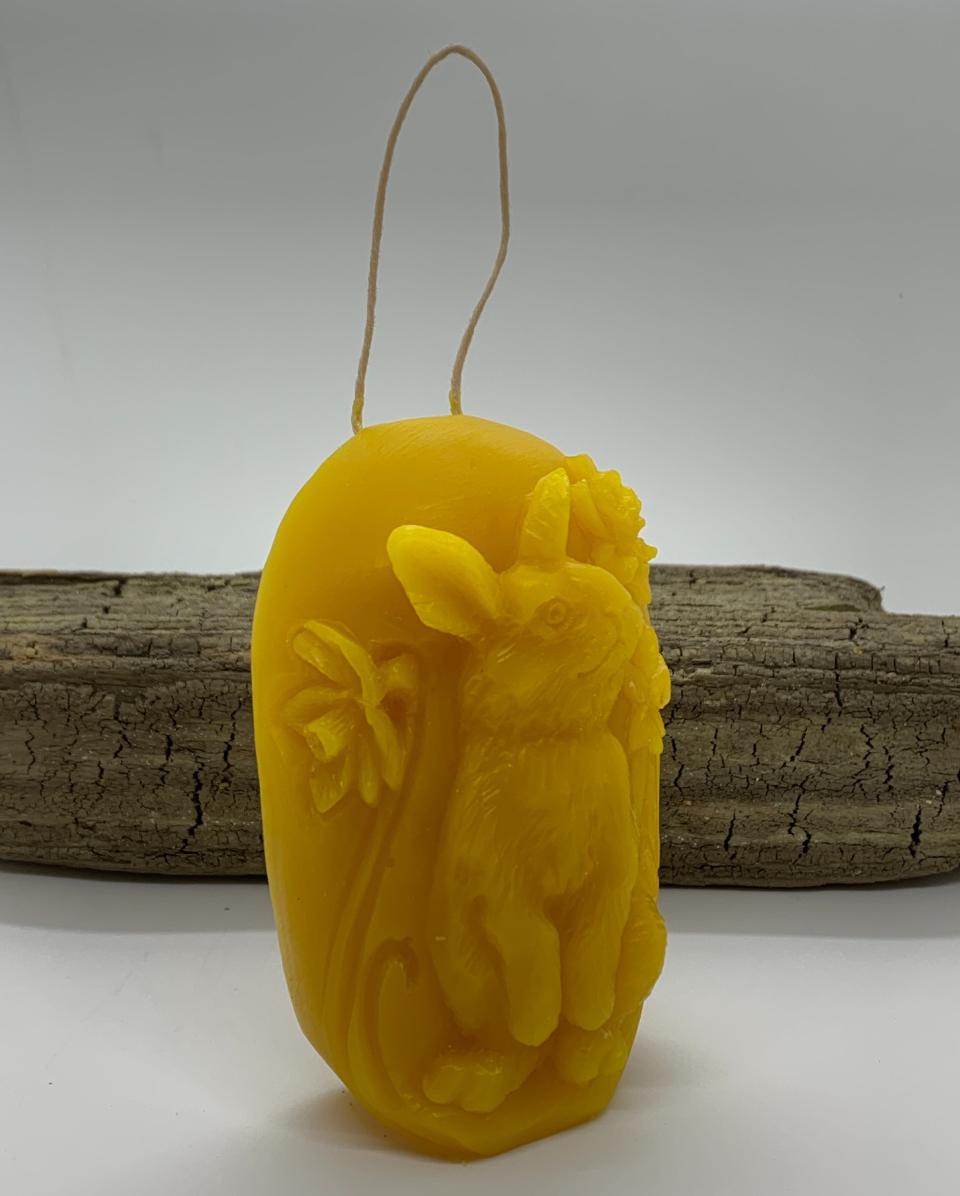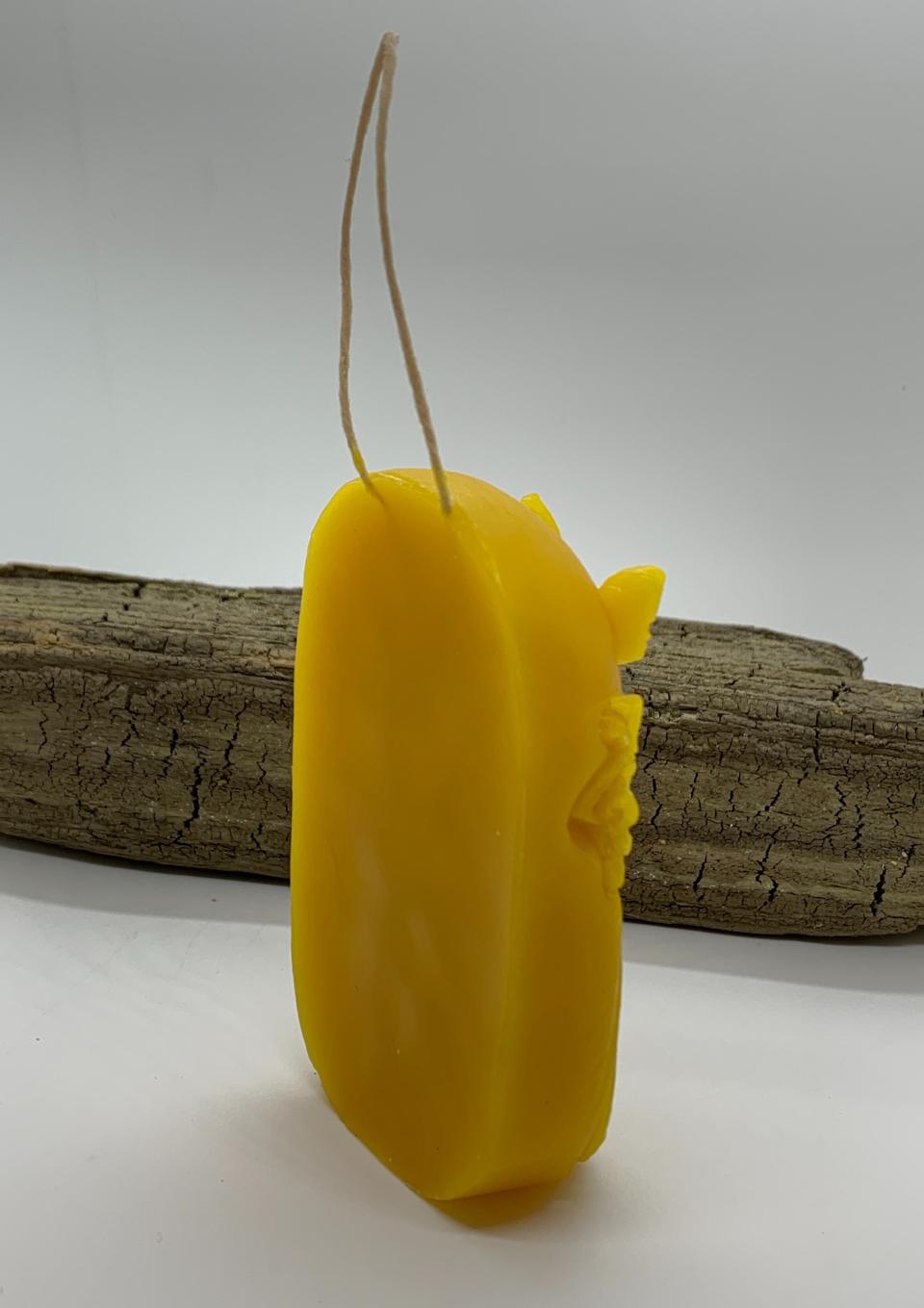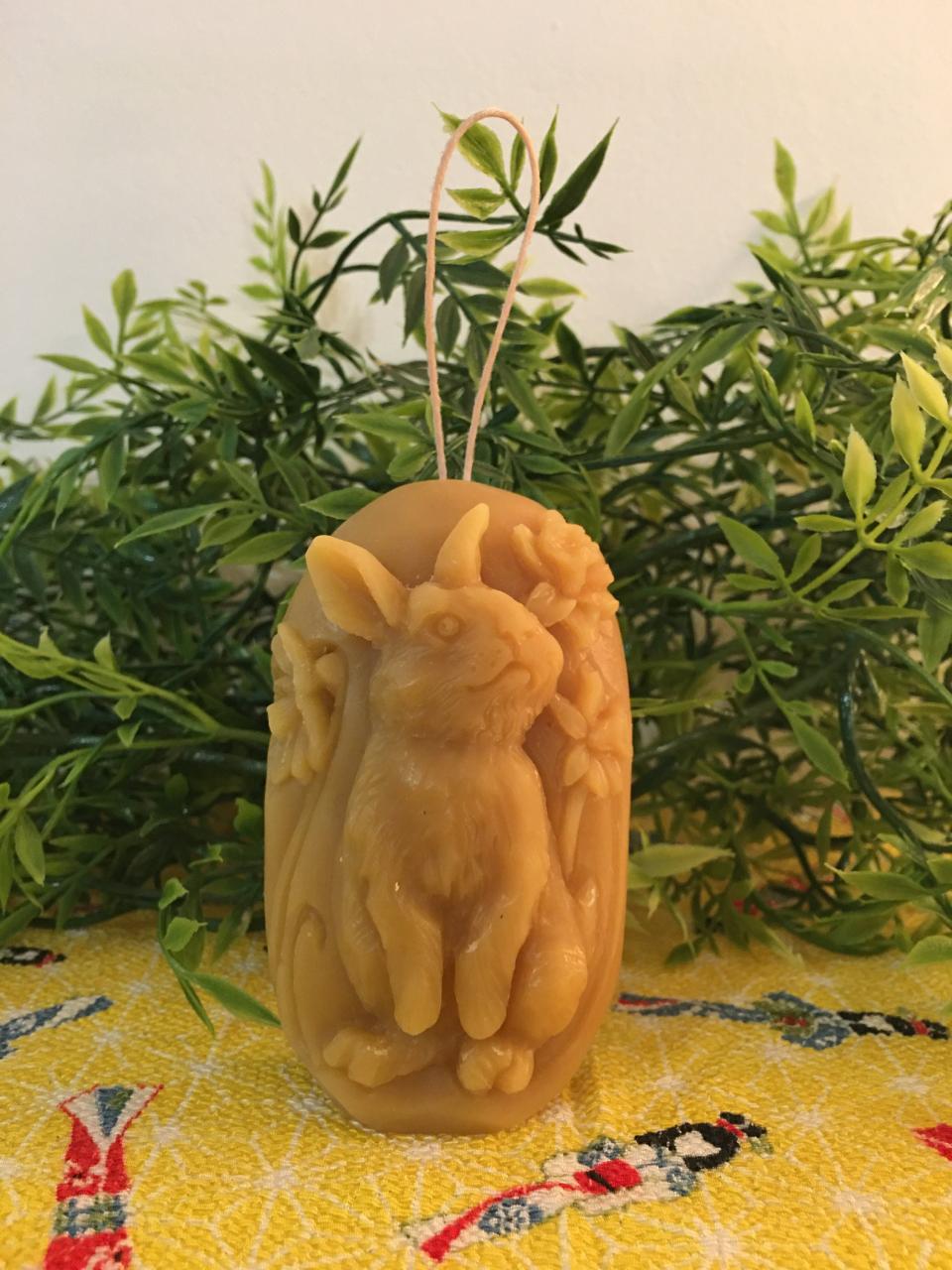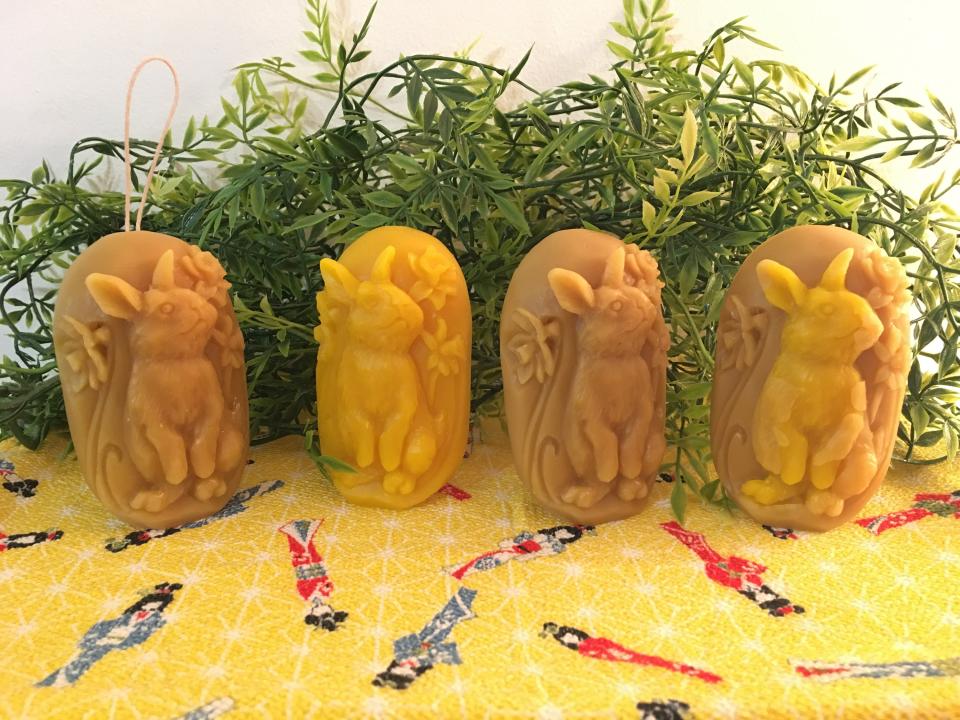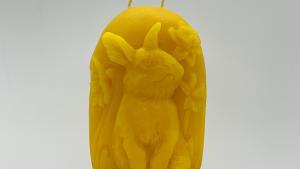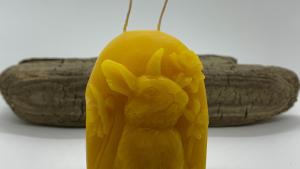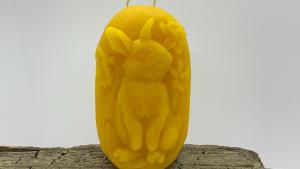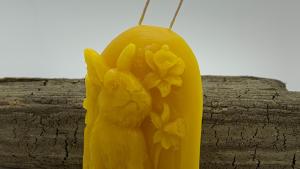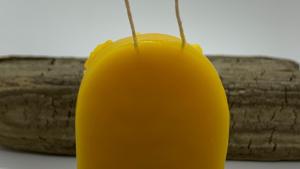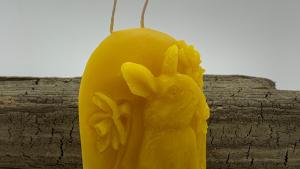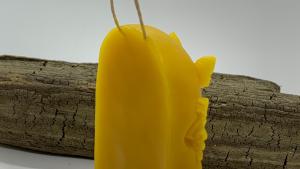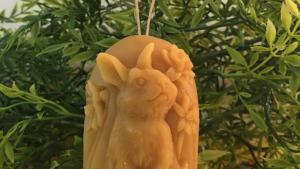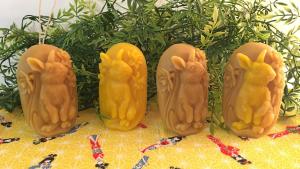 Beeswax Adorable Bunny with Daffodils Block
This marvelous bunny is sitting up among the daffodils, sure to please all who look upon him!

A deeper mold produces a great shelf sitter, however if you would rather hang this in a window or on a wall or from a beam, just request a hanger!

Hand pouring these delights me, and I know you will be so pleased with him as well!