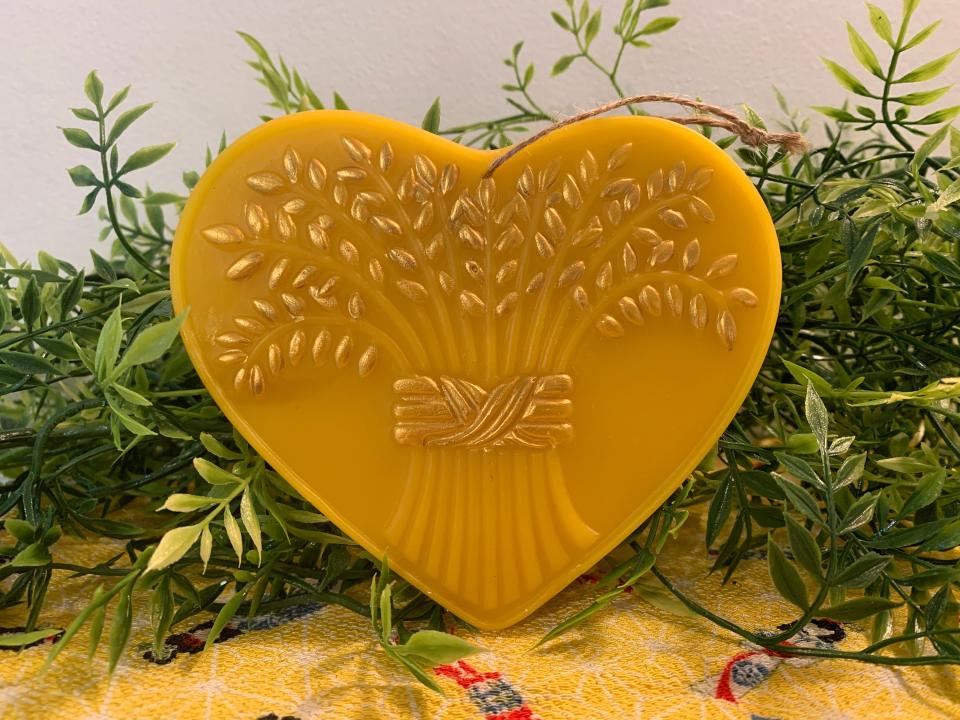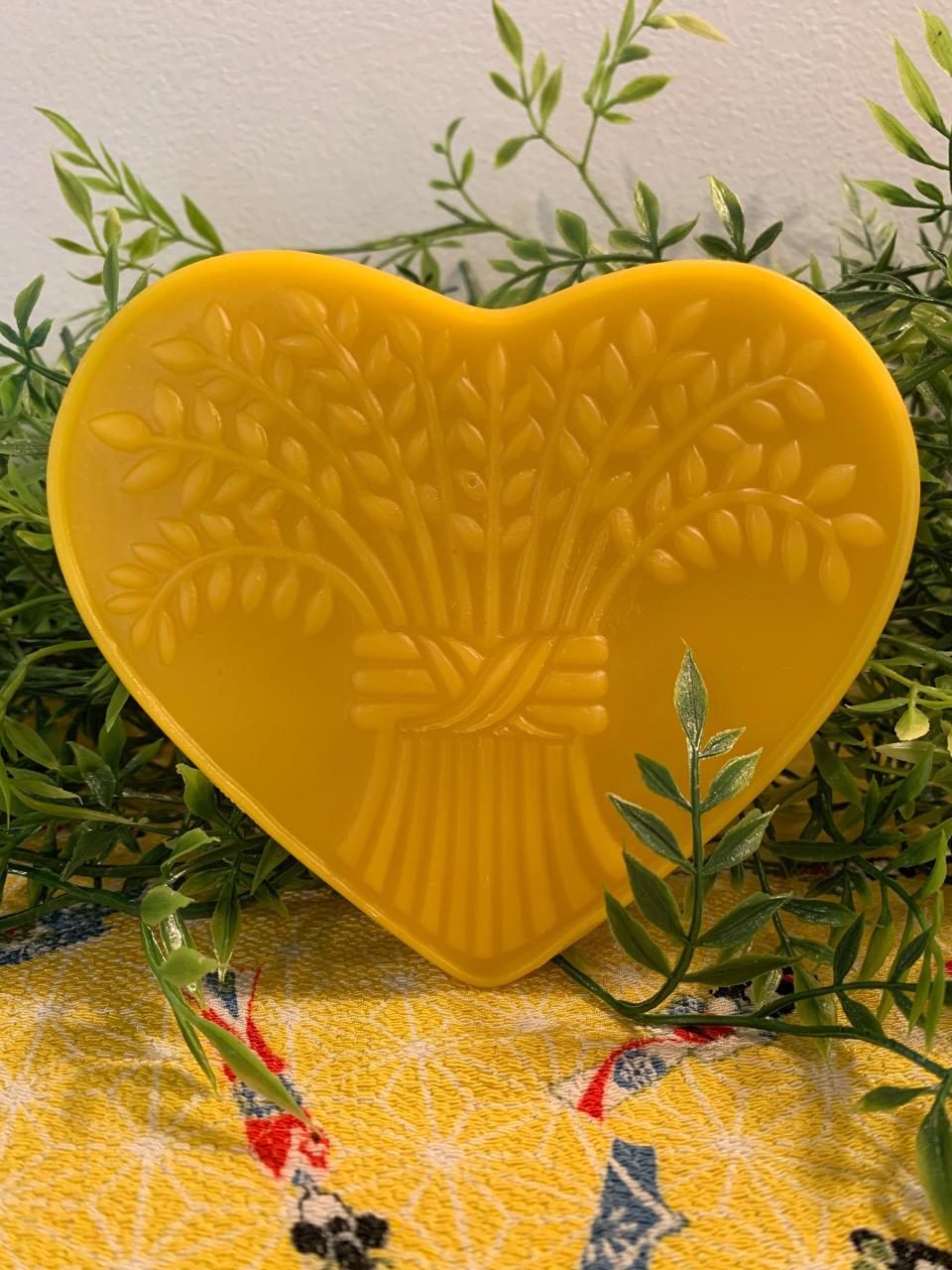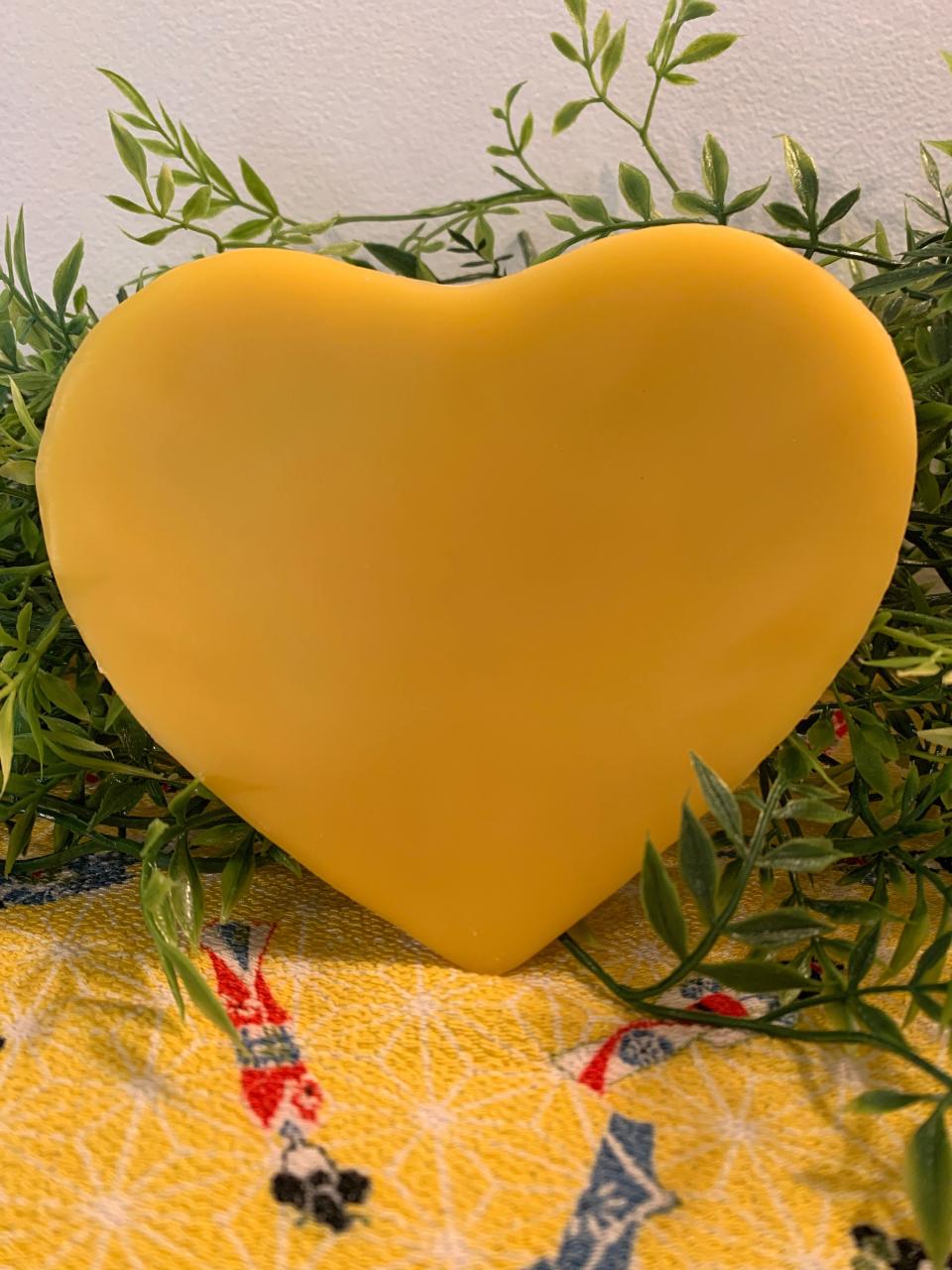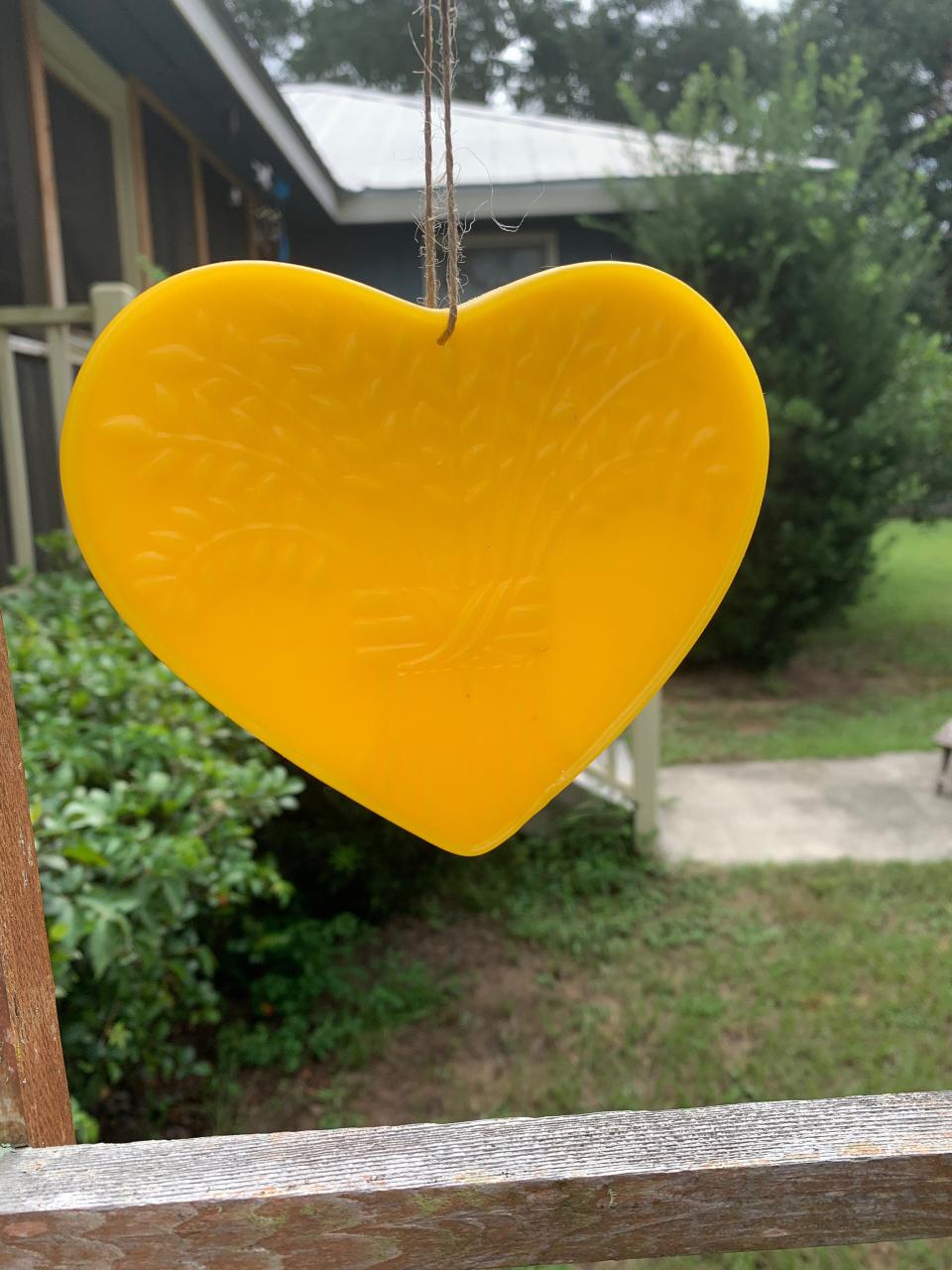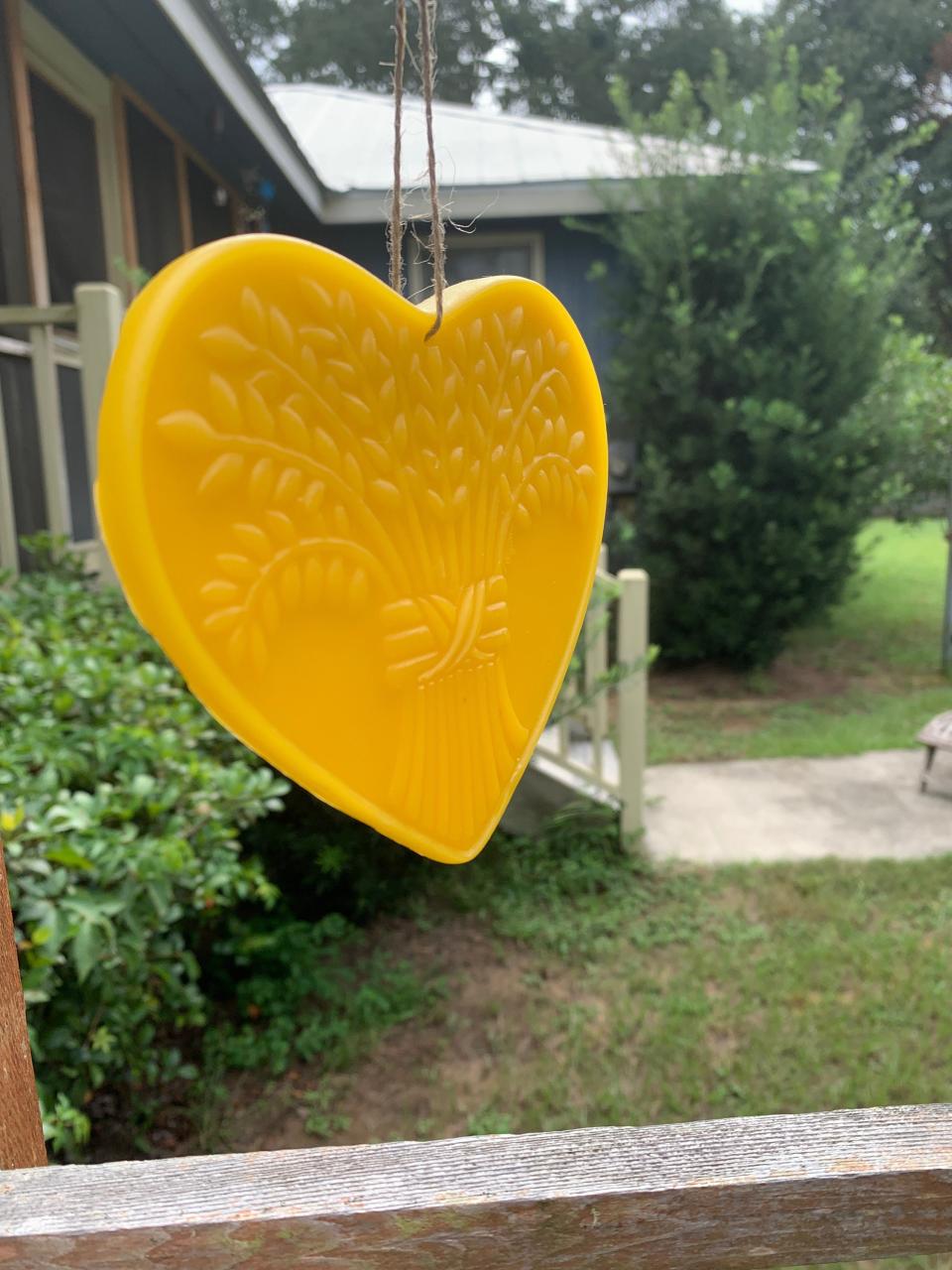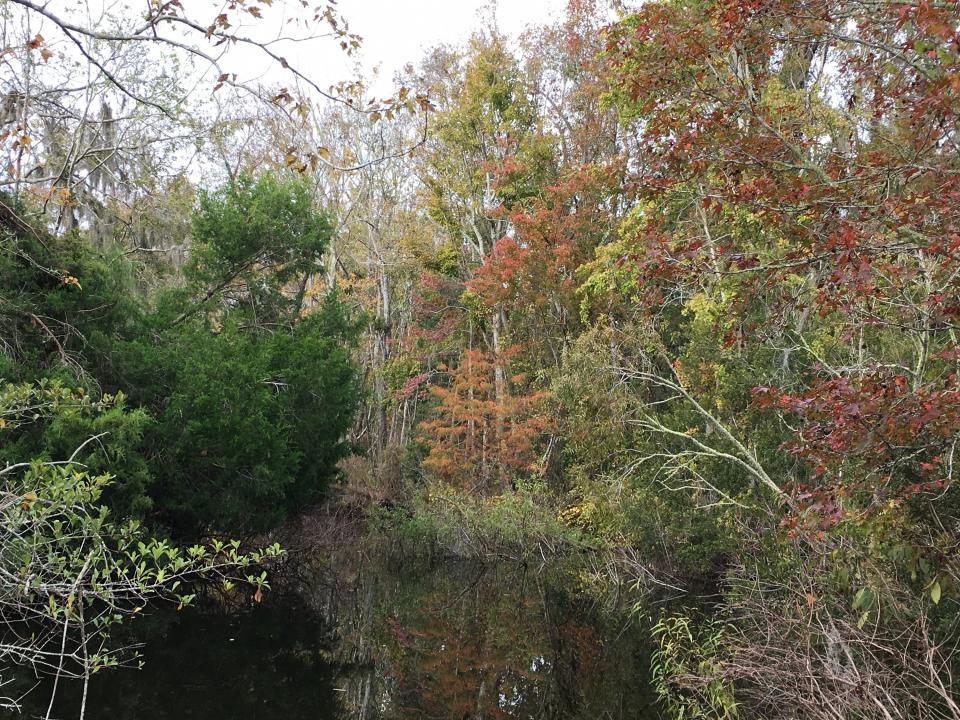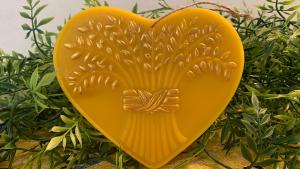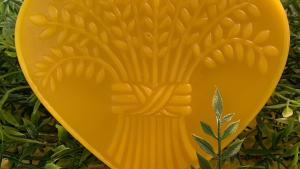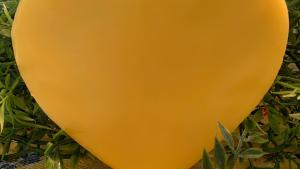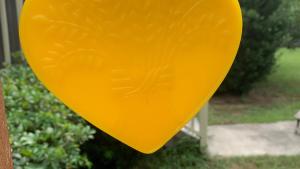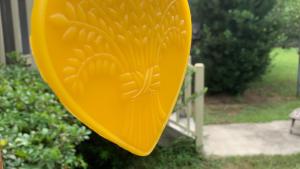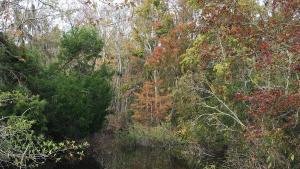 Beeswax Bountiful Heart Painted or Plain
This lovely beeswax bountiful heart wheat shock celebrates harvest, fall, new beginnings as summer ends.....
I took time out from building my Etsy store to get out my paints as this piece in particular inspired me to detail it a bit, I hope you like it!
Available plain or painted with gold, and either piece can have a jute hanger if you prefer.

Interesting facts:

A stook /stʊk/, also referred to as a shock or stack, is an arrangement of sheaves of cut grain-stalks placed so as to keep the grain-heads off the ground while still in the field and prior to collection for threshing. Stooked grain sheaves are typically wheat, barley and oats.

When it comes to symbolism, wheat has much in common with similar staple crops, such barley, rice, and maize: A symbol of abundance, life, and fertility, wheat has also served as an emblem for deities associated with these notions, such as the Greek goddess of agriculture, Demeter.