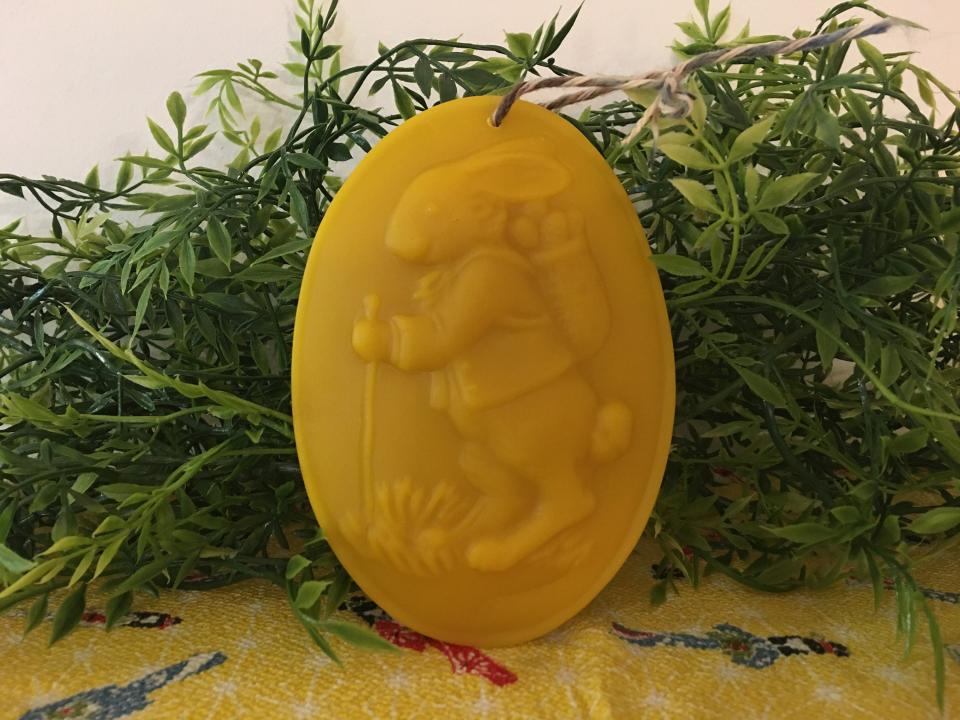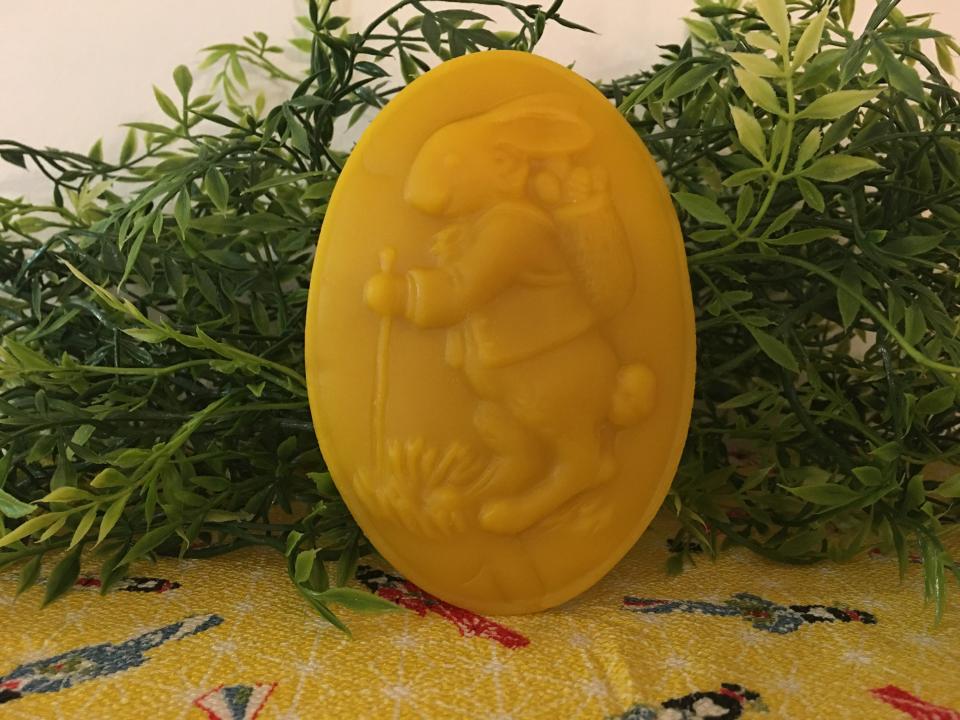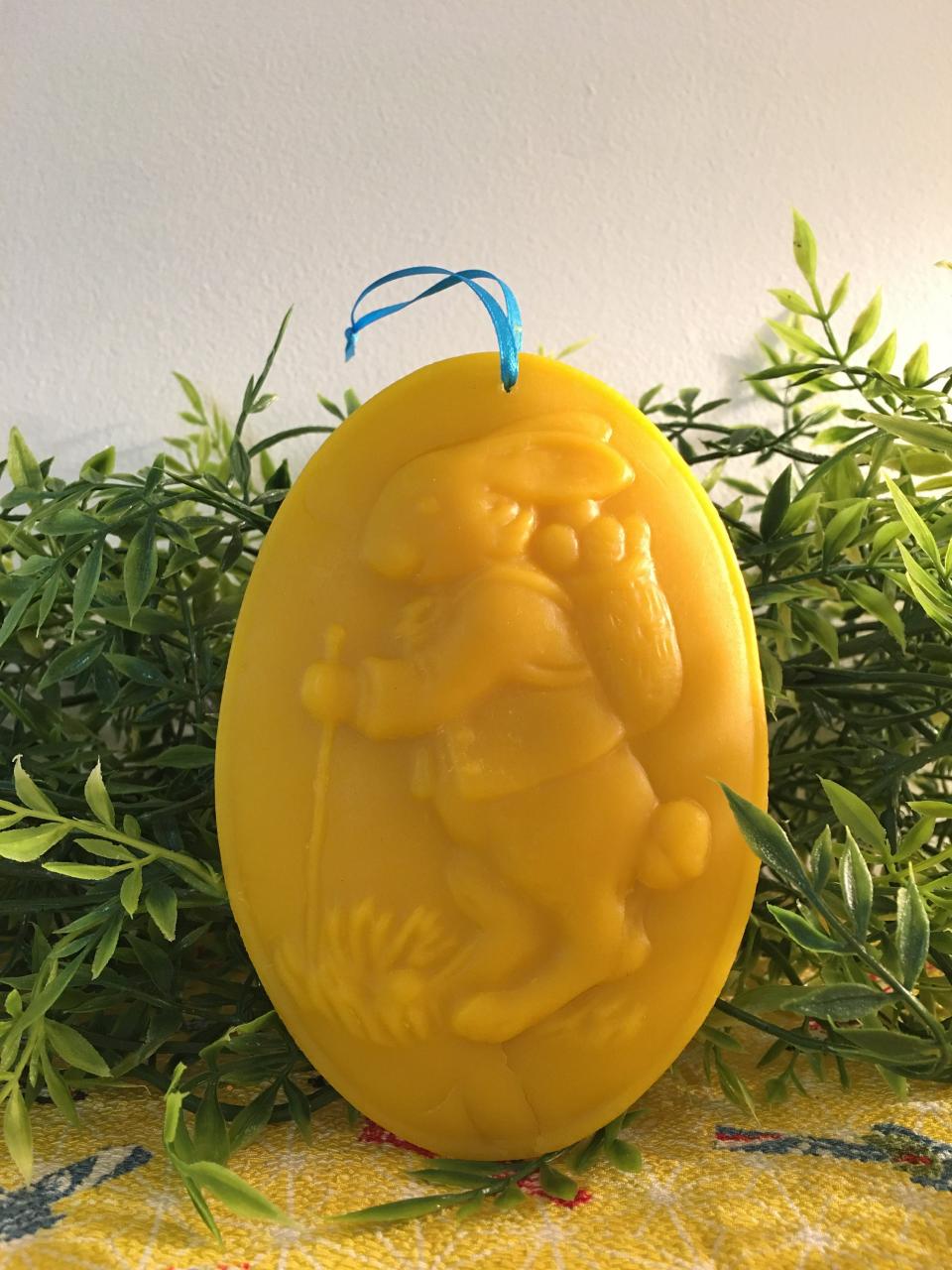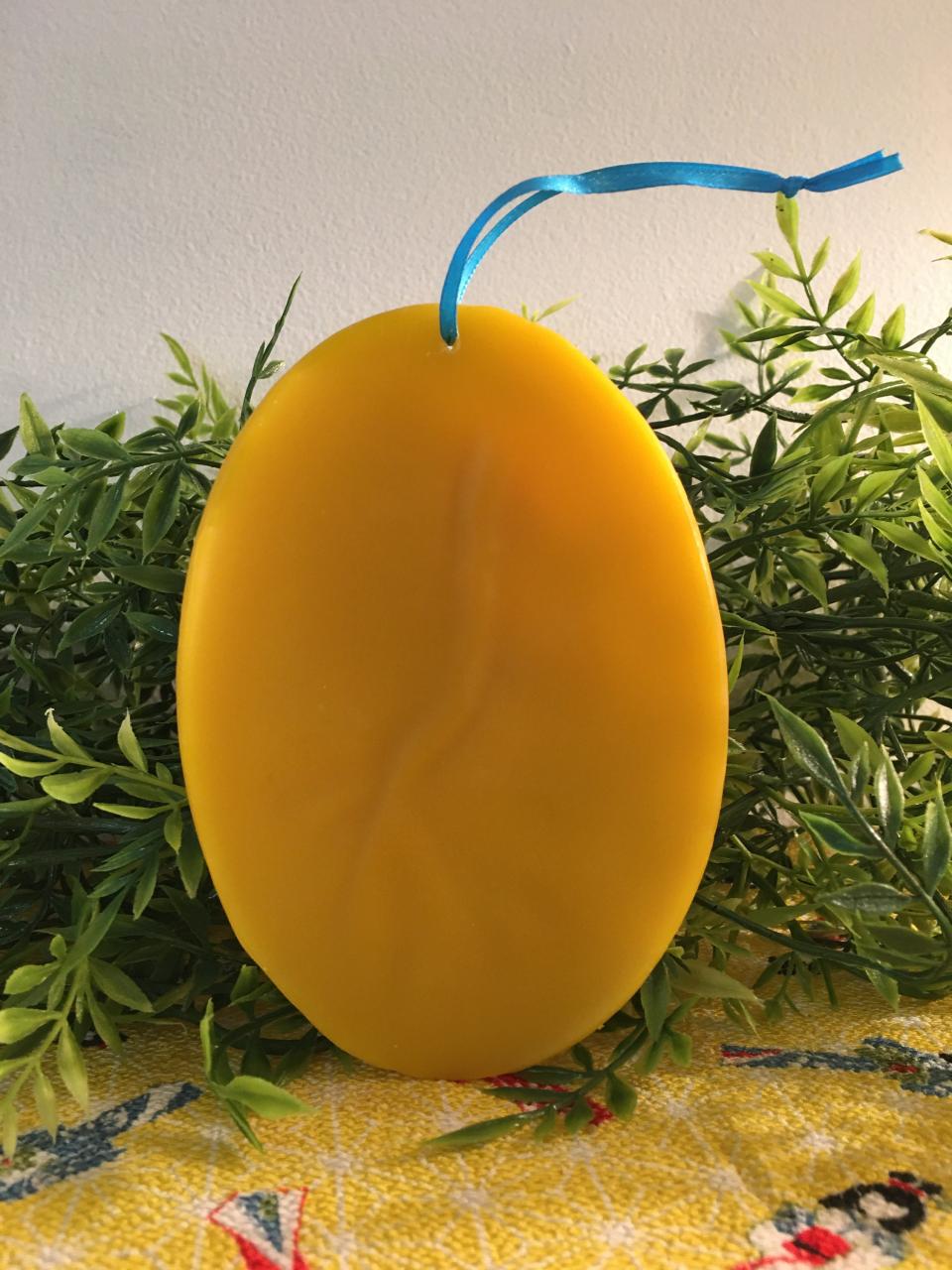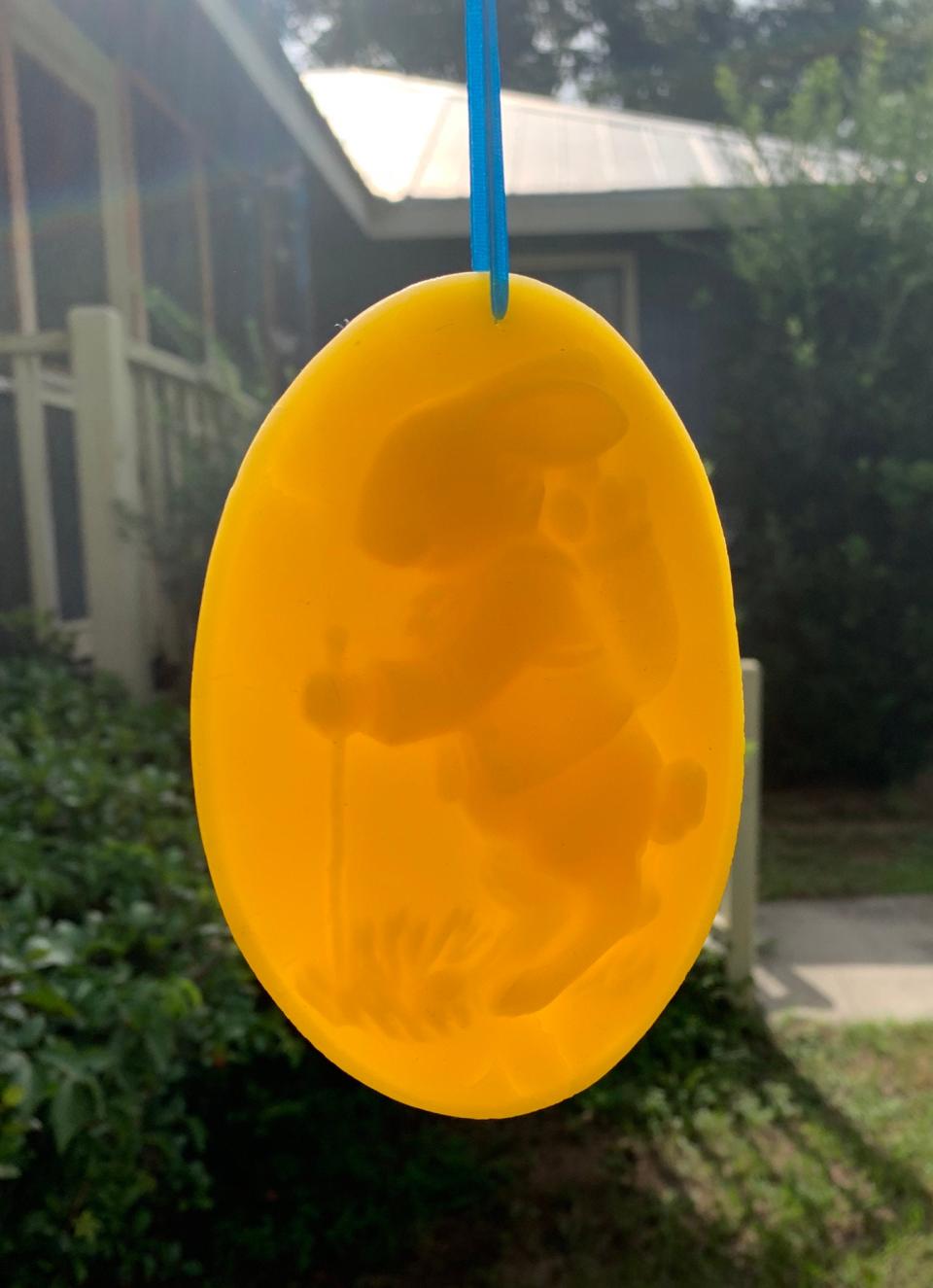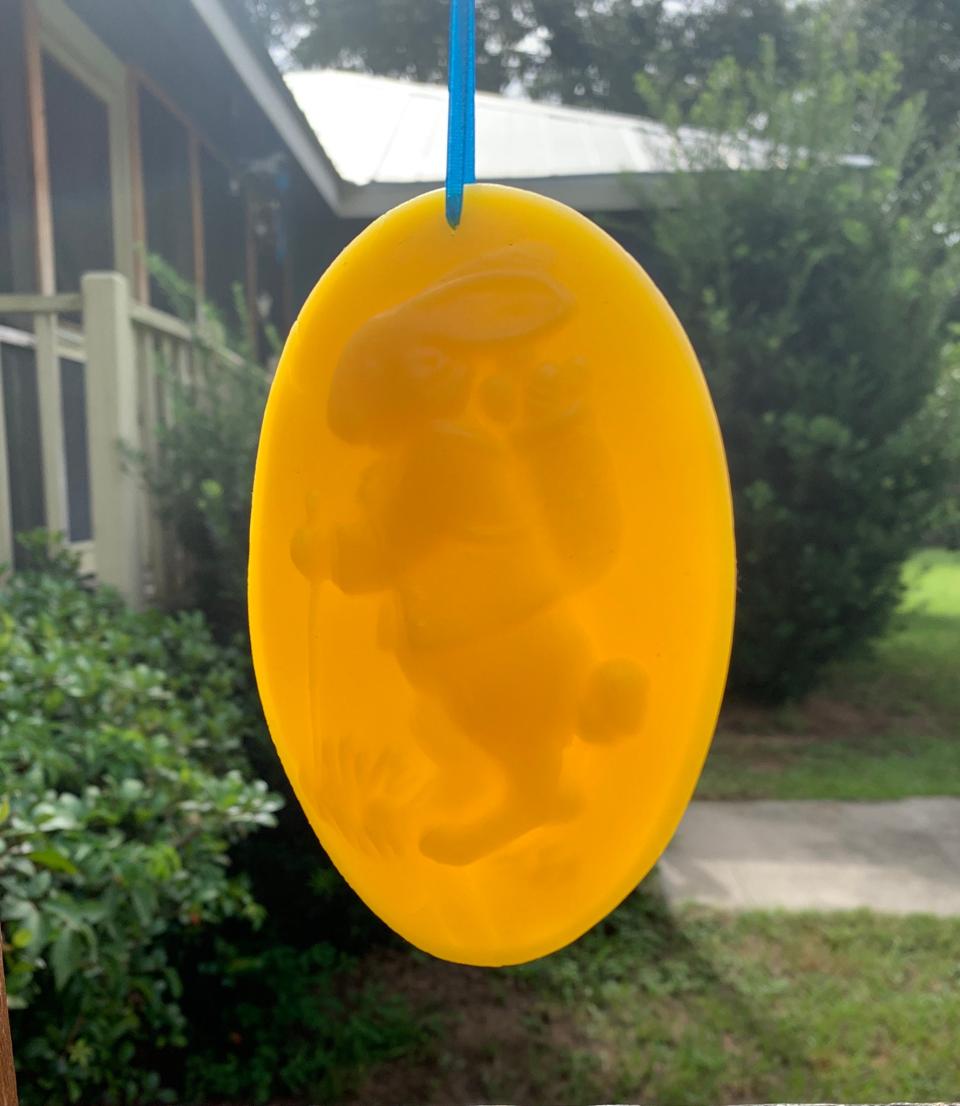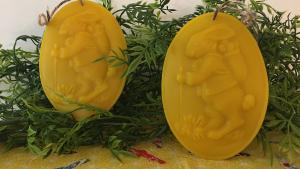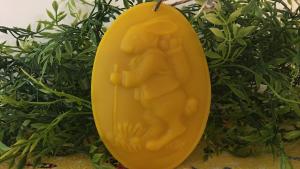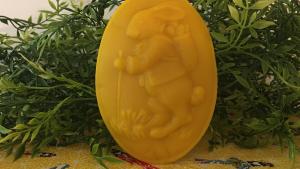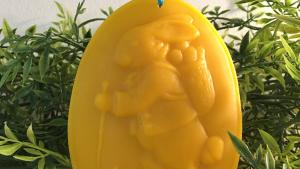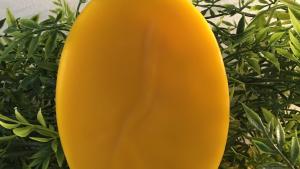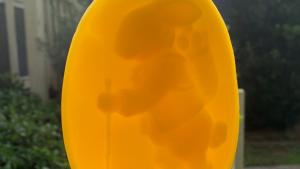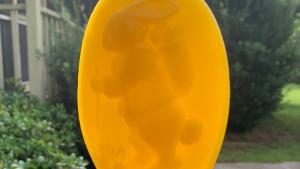 Beeswax Bunny with Egg Basket in Oval
Is it Peter Rabbit? Maybe so, this whimsical Bunny wears a basket filled with eggs as he hops along with the aid of his walking stick.

Absolutely adorable, the detail in this mold from 1984 is wonderful, sure to delight children and grownups alike.

Lovely in a window, or hanging from a beam in your country kitchen perhaps, on a shelf, or anywhere you need a bit of whimsy to make you smile!

If you would like a hanger you have the option to choose your choice of a jute or ribbon hanger, all in all a perfect gift for many occasions in addition to Easter.