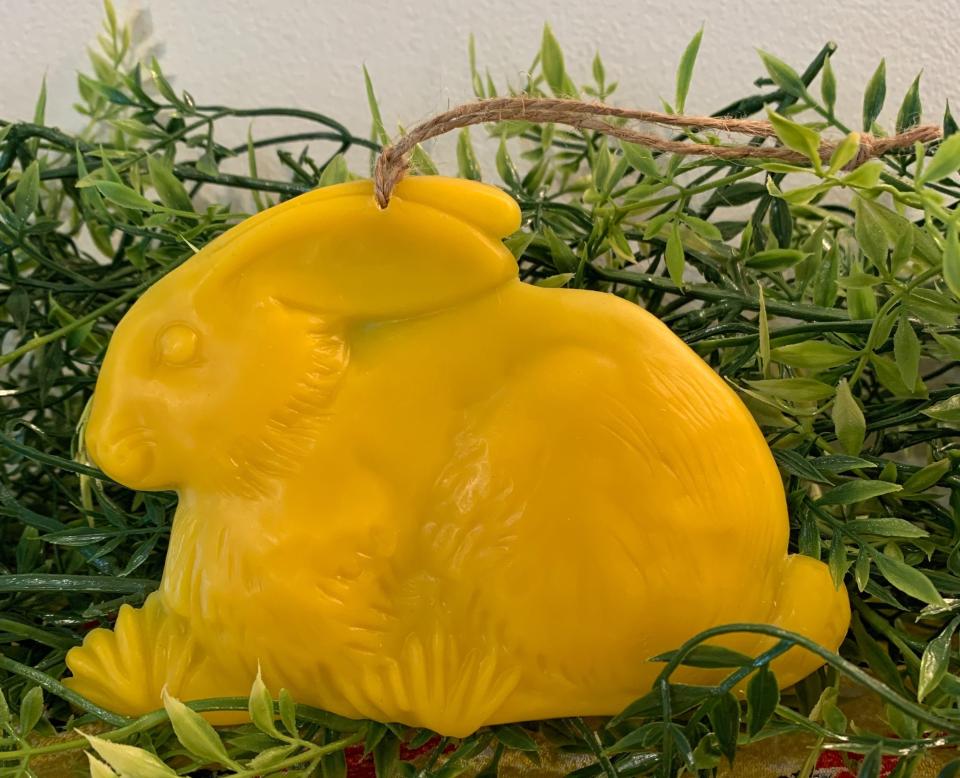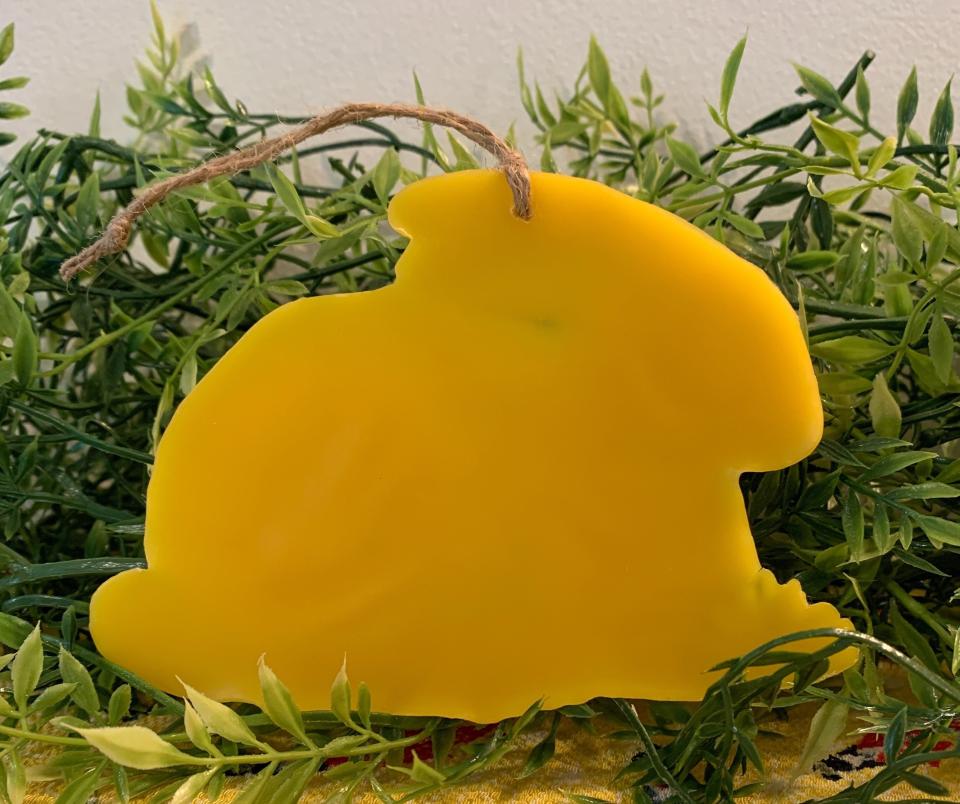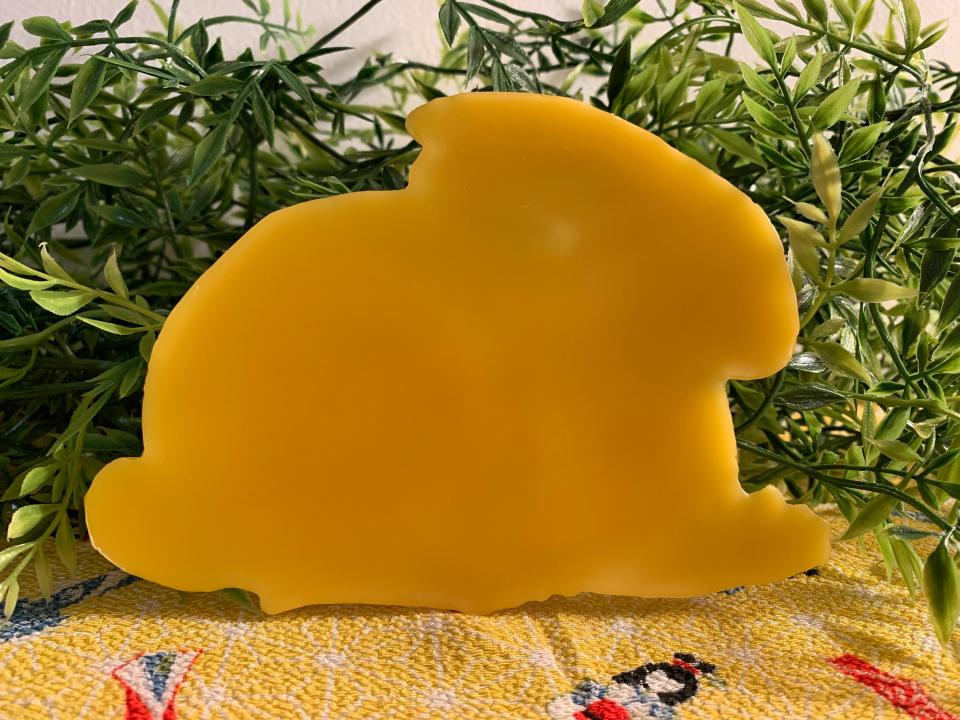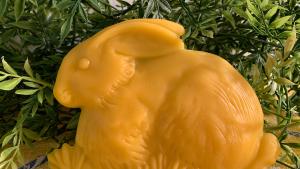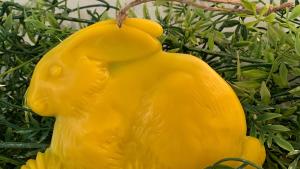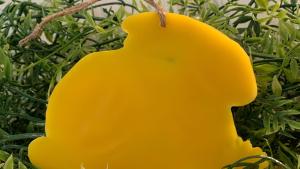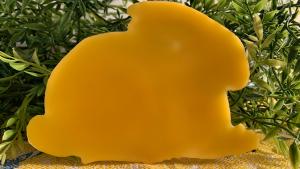 Beeswax Bunny in the Grass
This sweet Beeswax Bunny is resting in the grass, waiting to make you smile! I like mine sitting on a shelf, but request a hanger if you wish yours to hang in a window or from a peg on a beam, or perhaps on your wall.

Hand poured in to a vintage stoneware mold from 1986, in a window the light makes your bunny a bit translucent, and releases a bit more of the beautiful natural fragrance of the pure beeswax!

Bunnies are not just for Easter, they make wonderful year round gifts for both young and old!