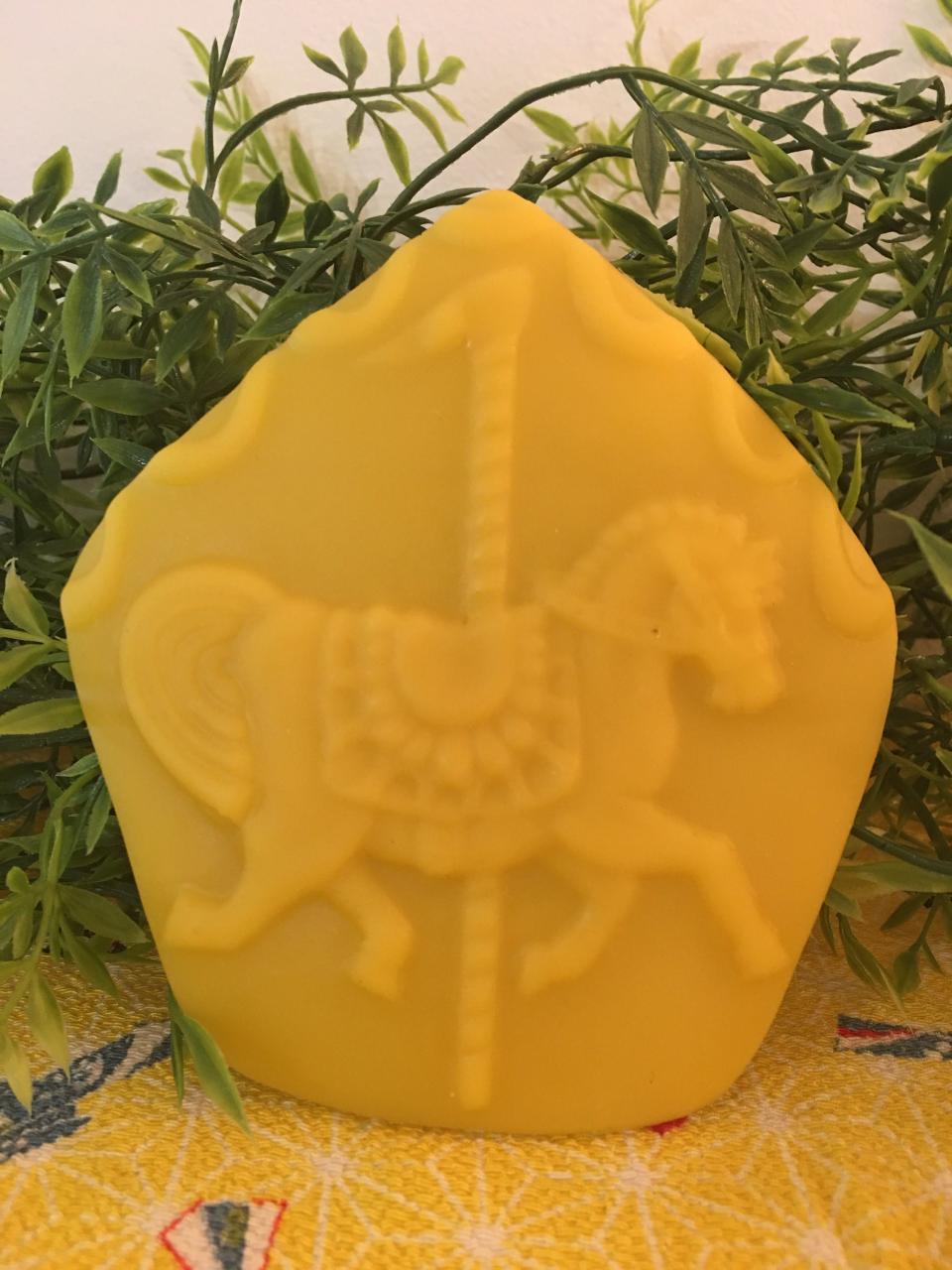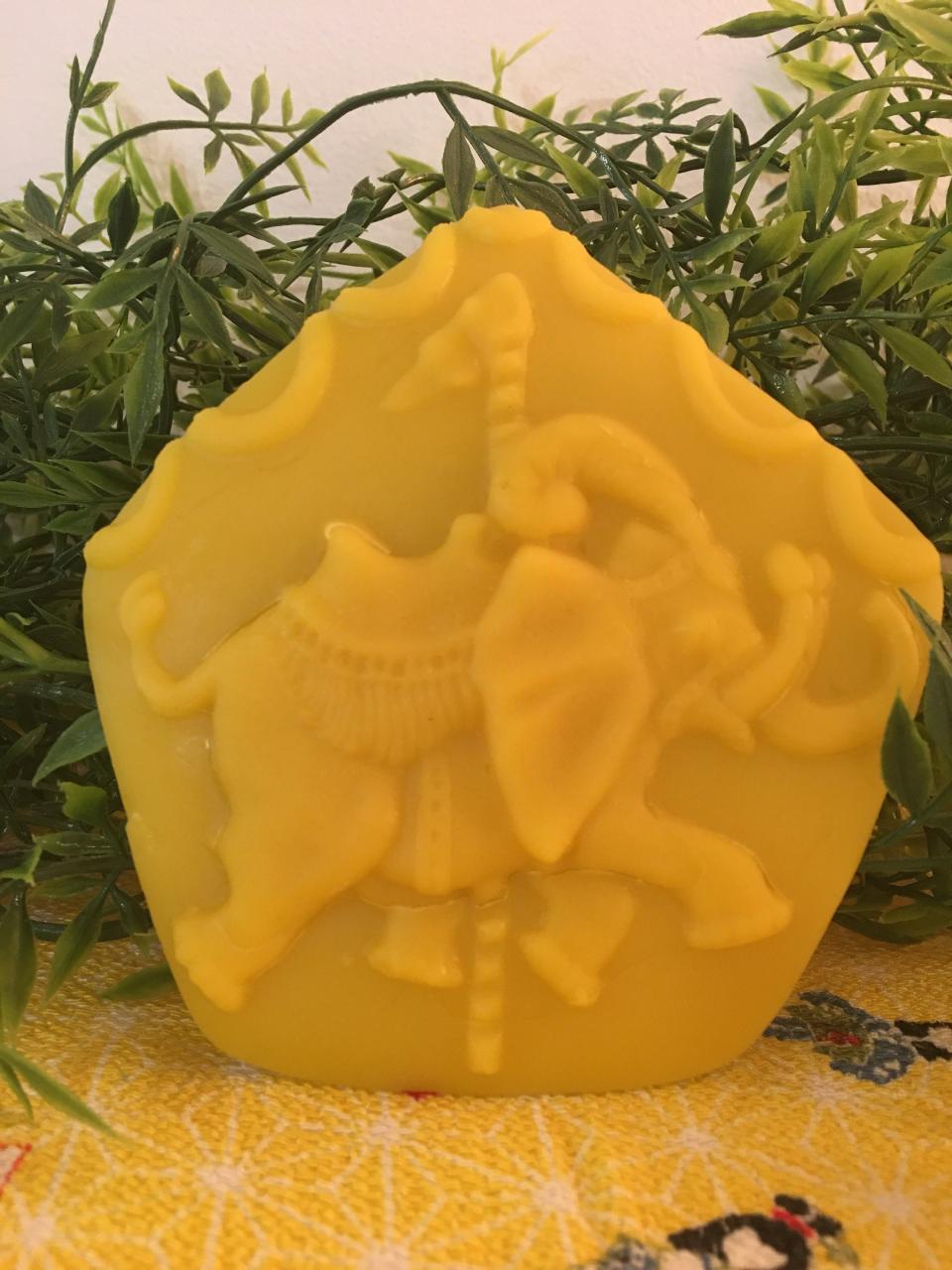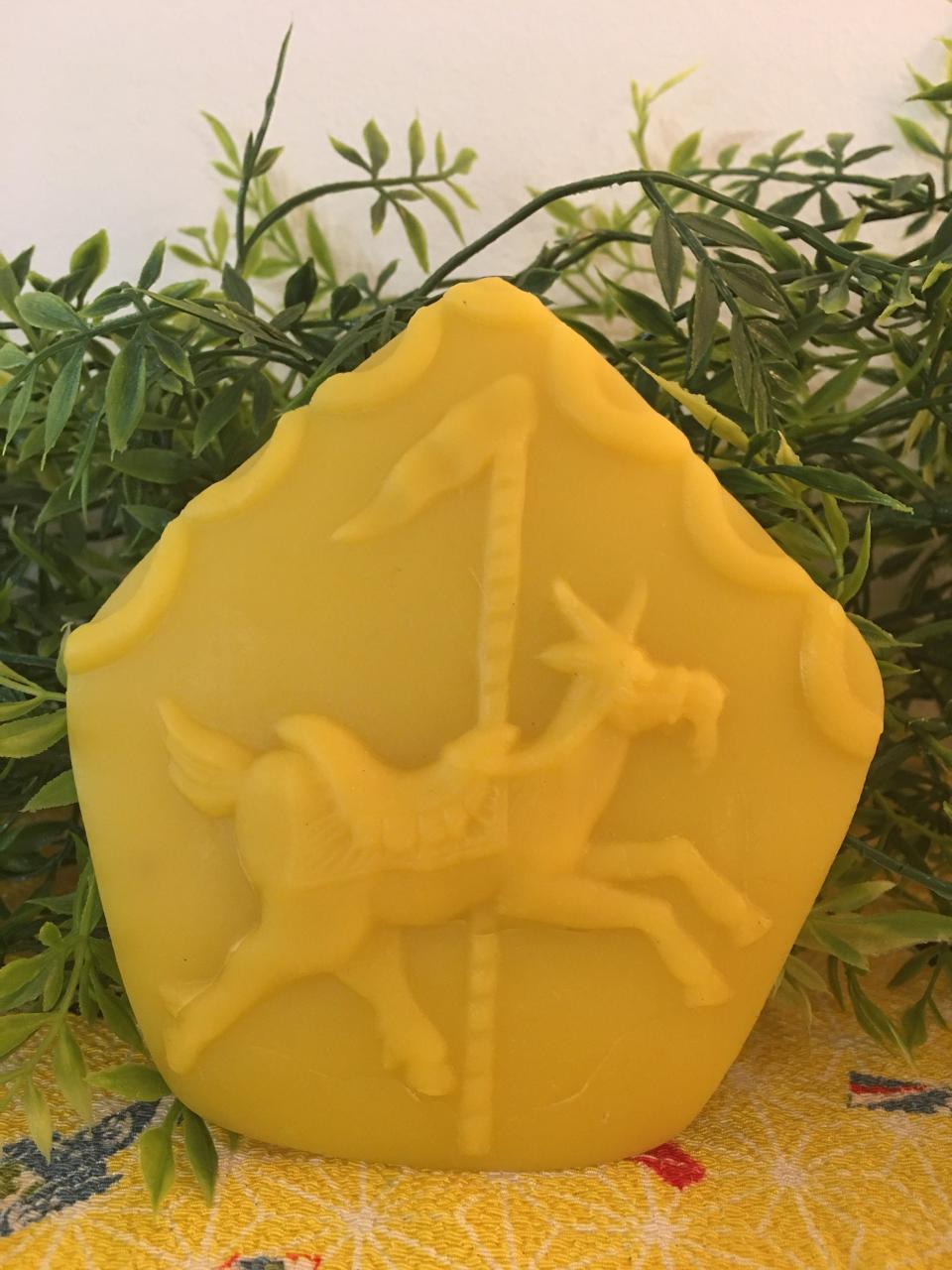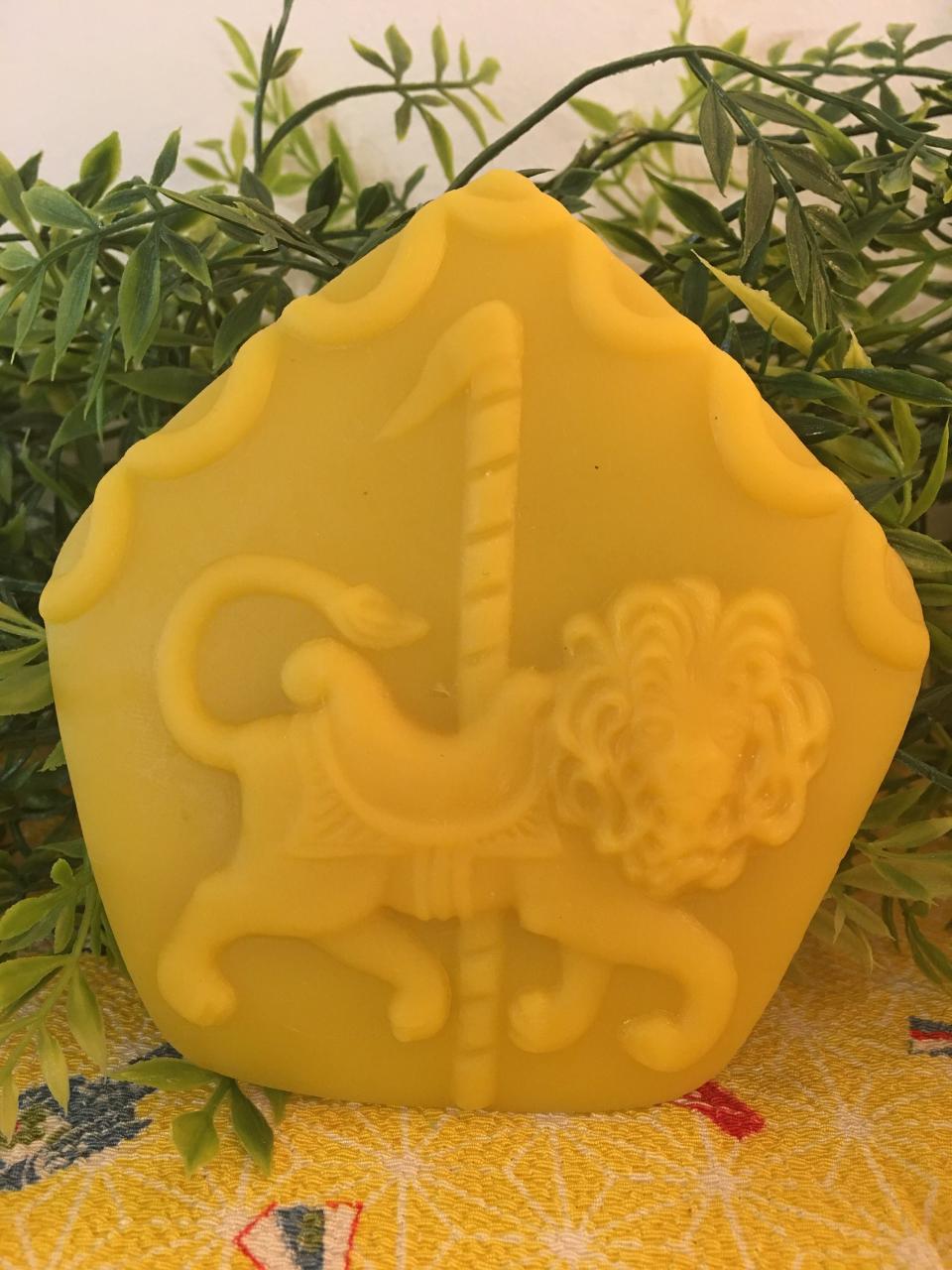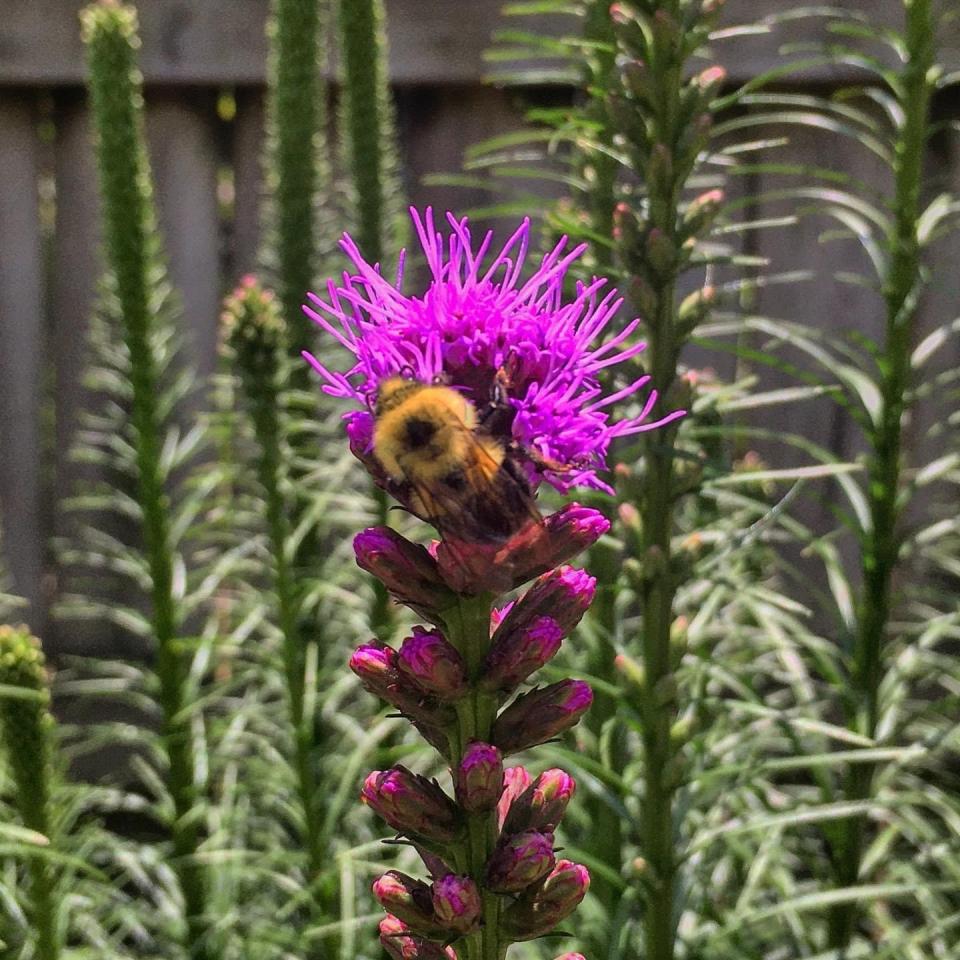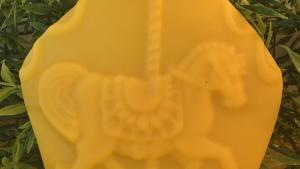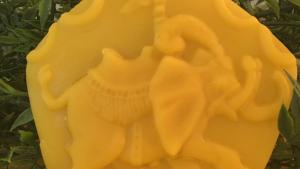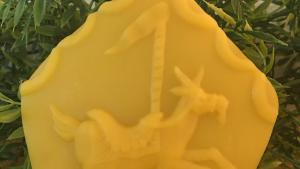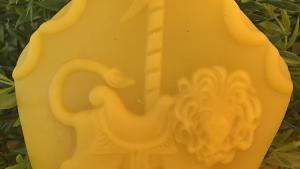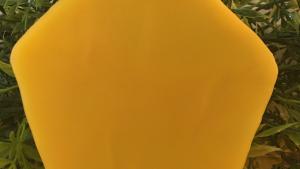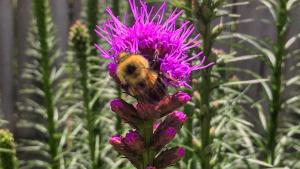 Beeswax Carousel Animals Set of Four
I absolutely love these Carousel Animals! There is a Horse (of course), an Elephant, a Goat, and a Lion.

They are poured in 4 individual brown ware molds, from the late 1980s.

The detail is wonderful and they are so versatile, I personally intend to make a mobile for my new granddaughter!

If you would like them to have jute or ribbon hangers, let me know your choice of pink or blue at check out. If you want to mix and match, (for example 2 pink and 2 blue), send me a message with your order!

They would be superb painted, and it is on my list, but you don't have to wait for me to do it - if you have acrylics go for it!

Perfect in the nursery or your child's room, or if you are a collector of folk art they would look wonderful in a window anywhere!