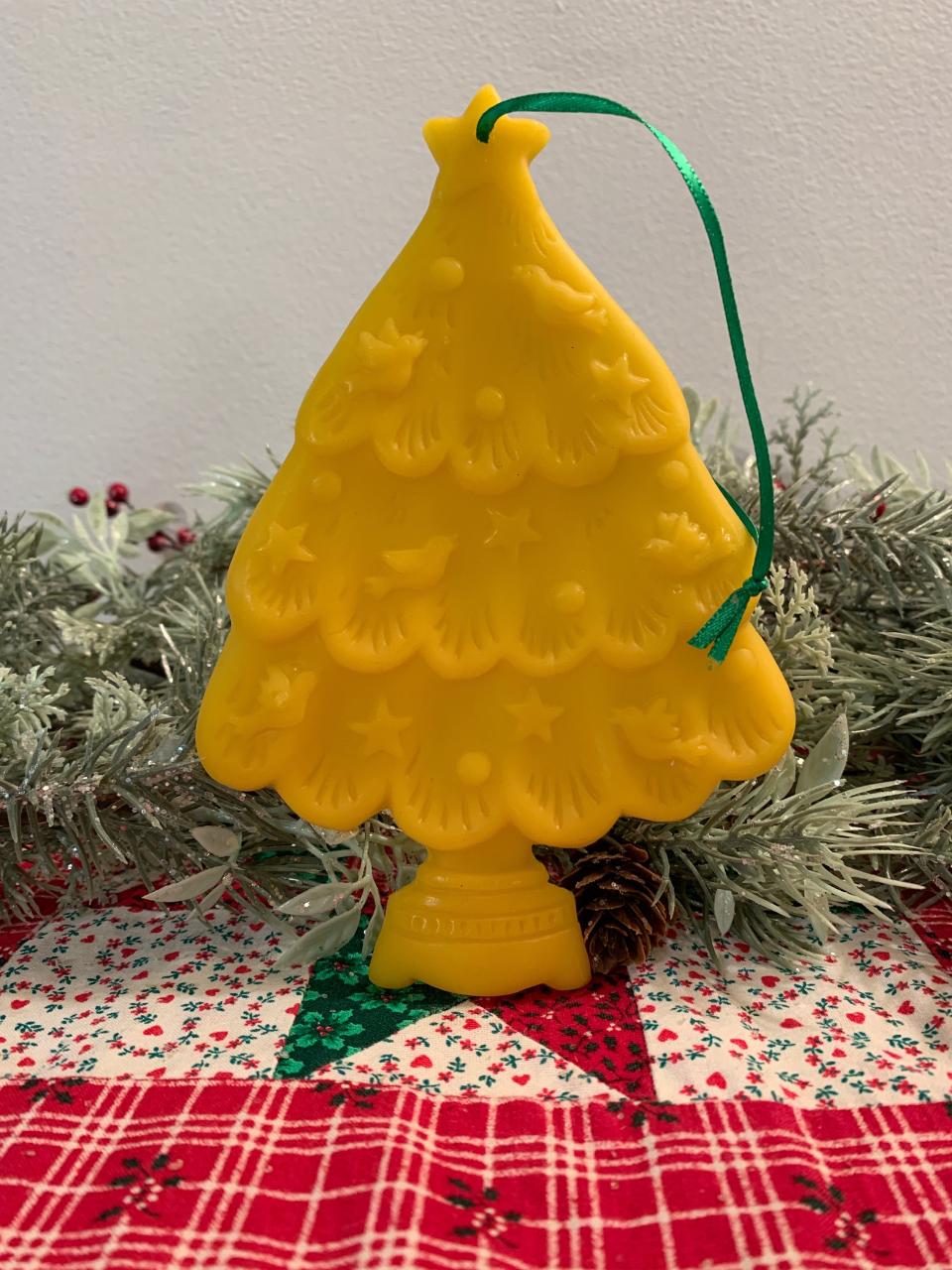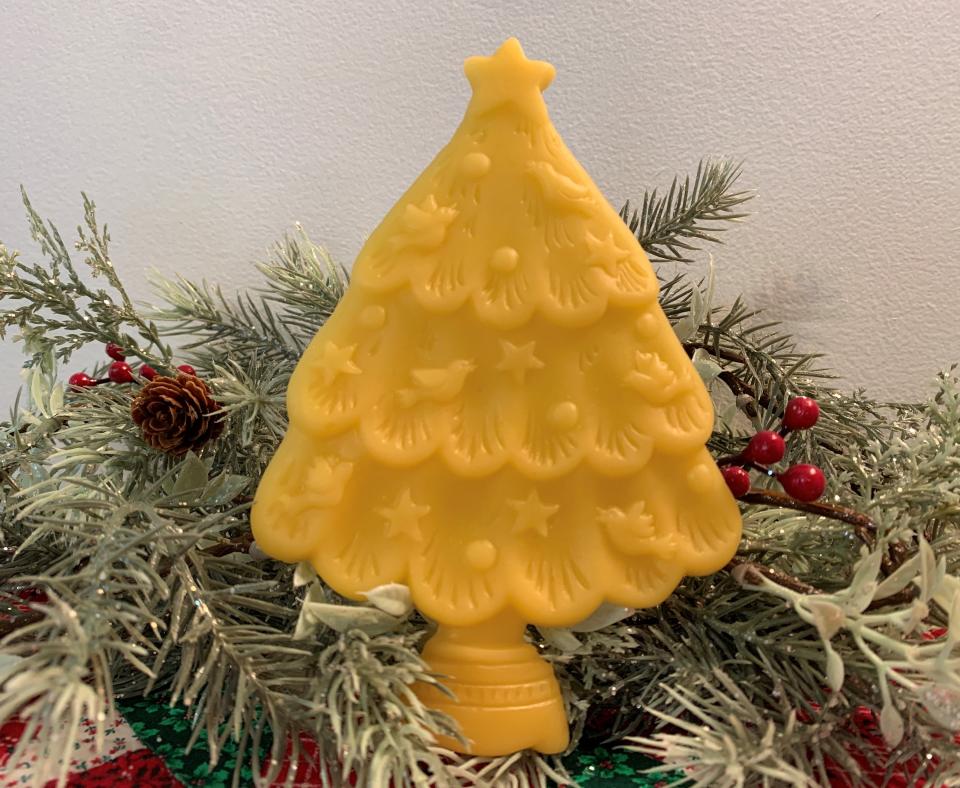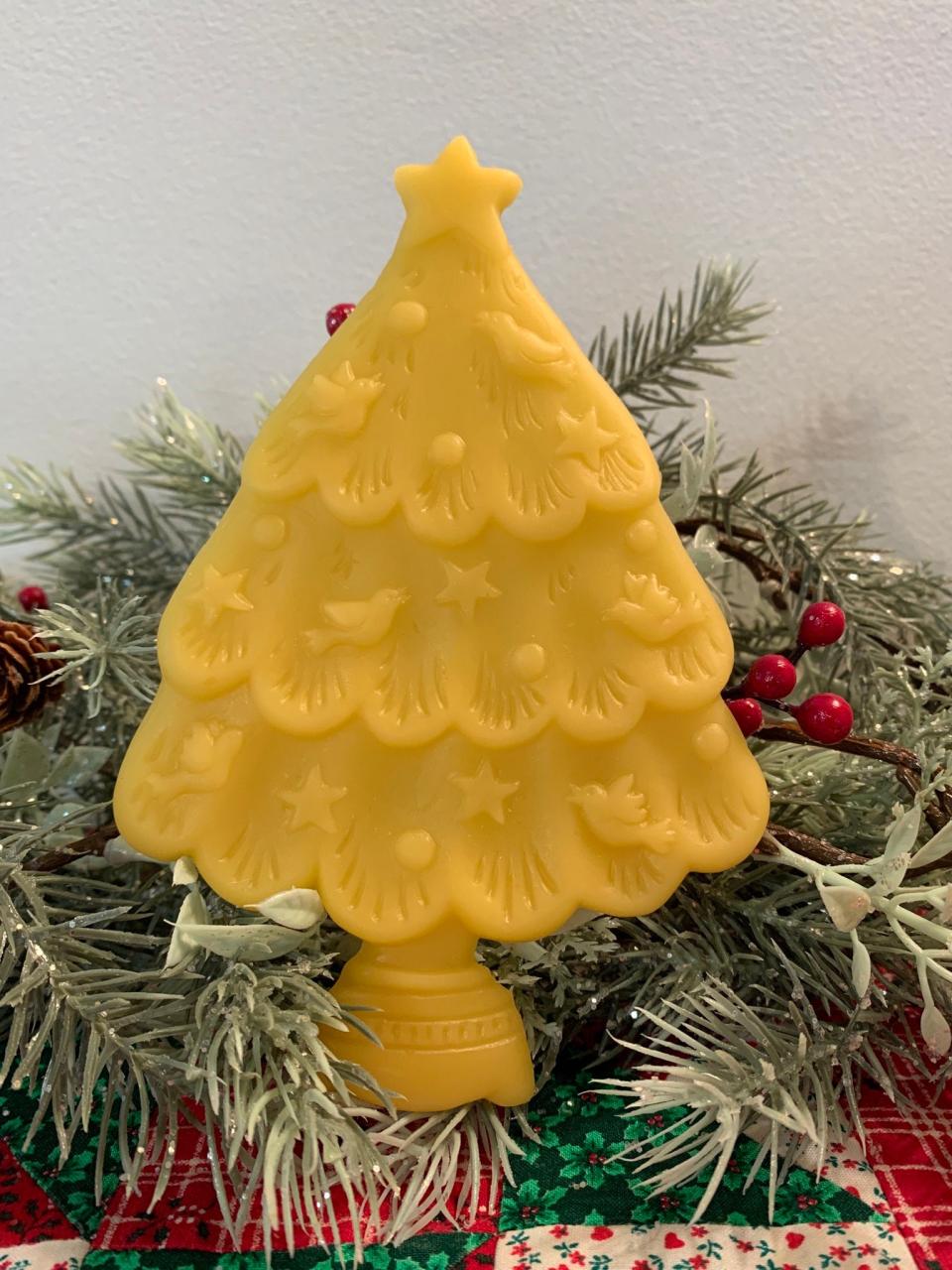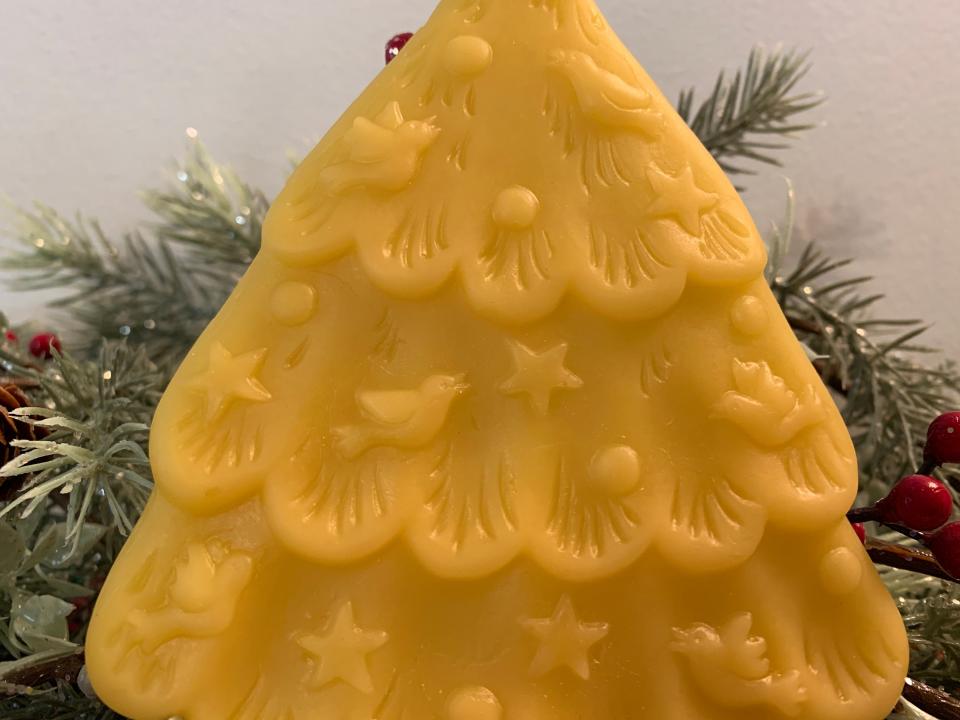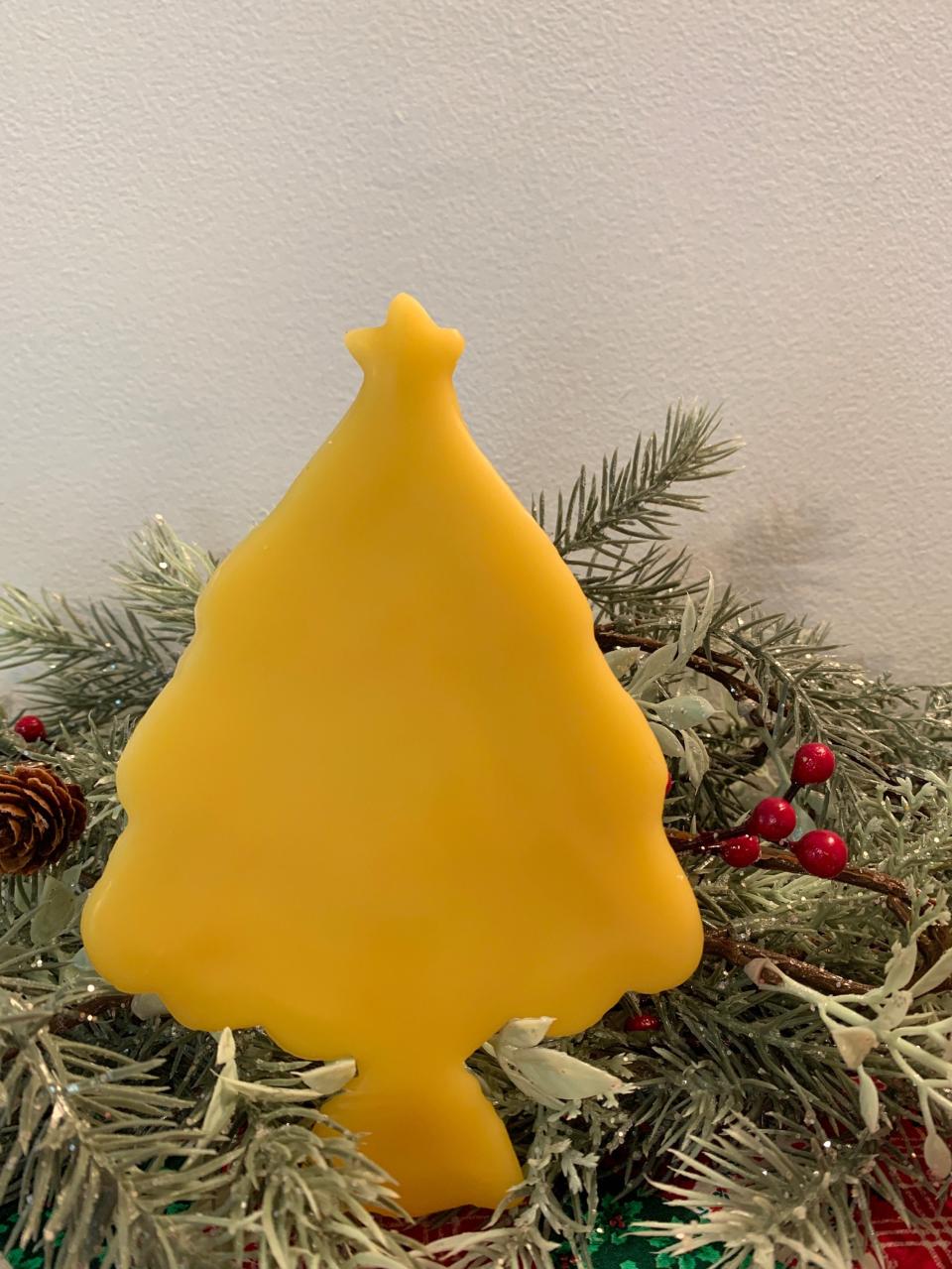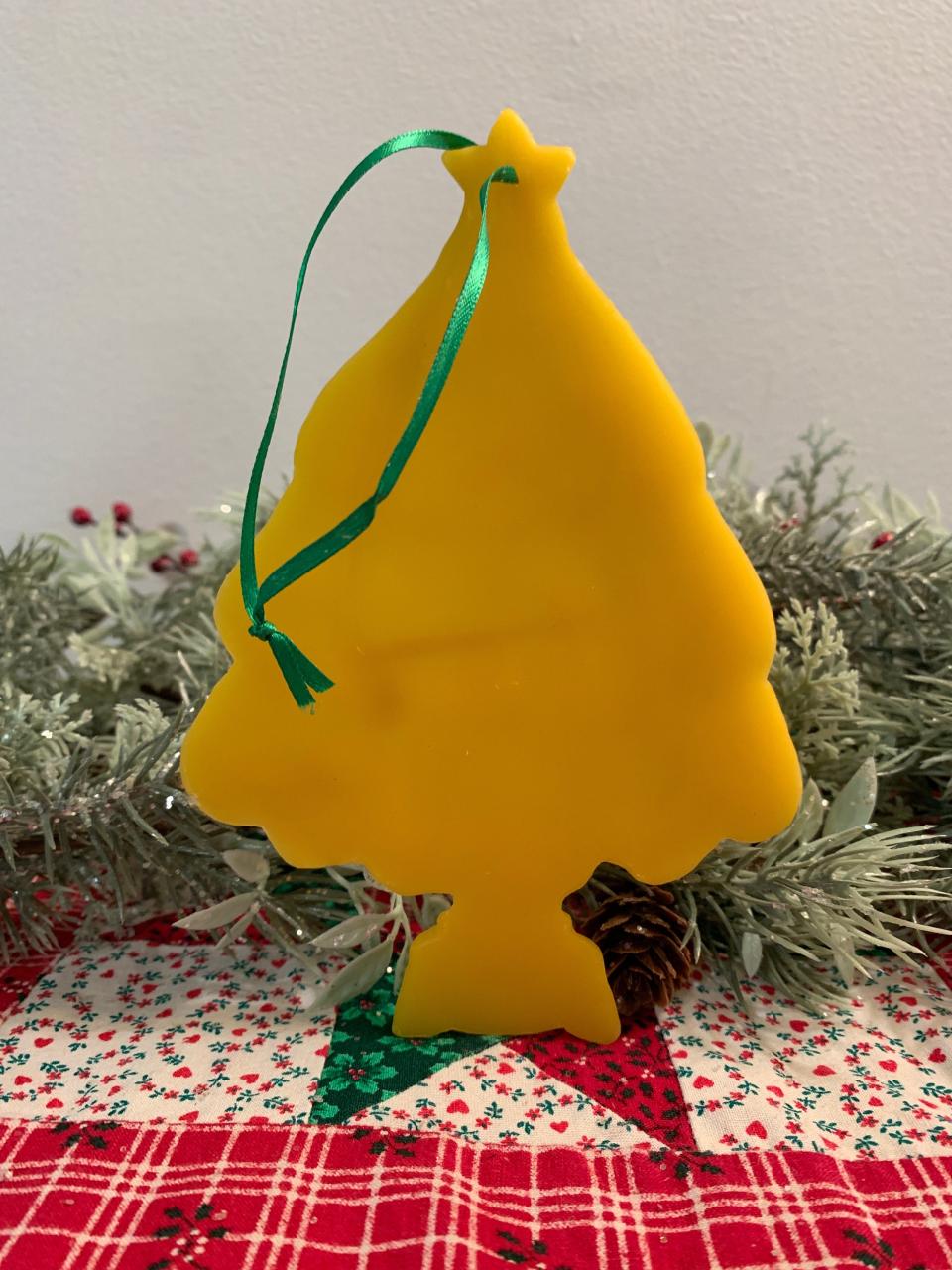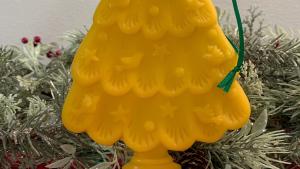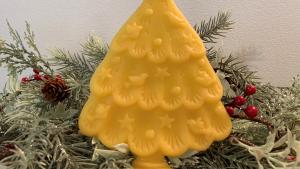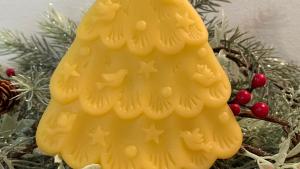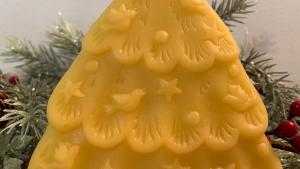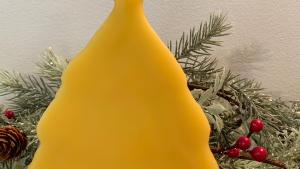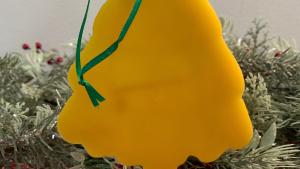 Beeswax Christmas Tree "Tannenbaum"
This beautiful beeswax Christmas Tree is hand poured in a vintage mold from 1998 named Tannenbaum.

The scalloped branches have wonderful detail, and the tree is filled with sweet birds, balls and stars, and is set in a decorative stand.

You choose whether you want a ribbon hanger or not!

Another great piece of beeswax to be a pallet for artists of all ages!