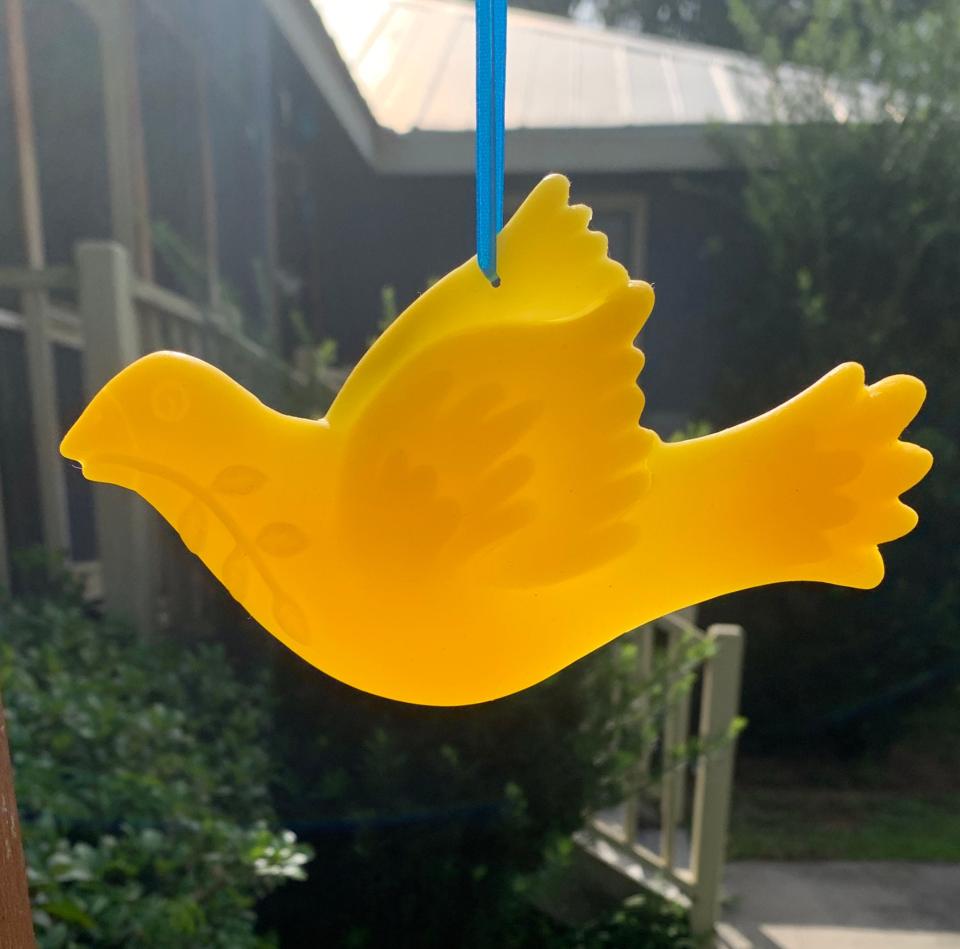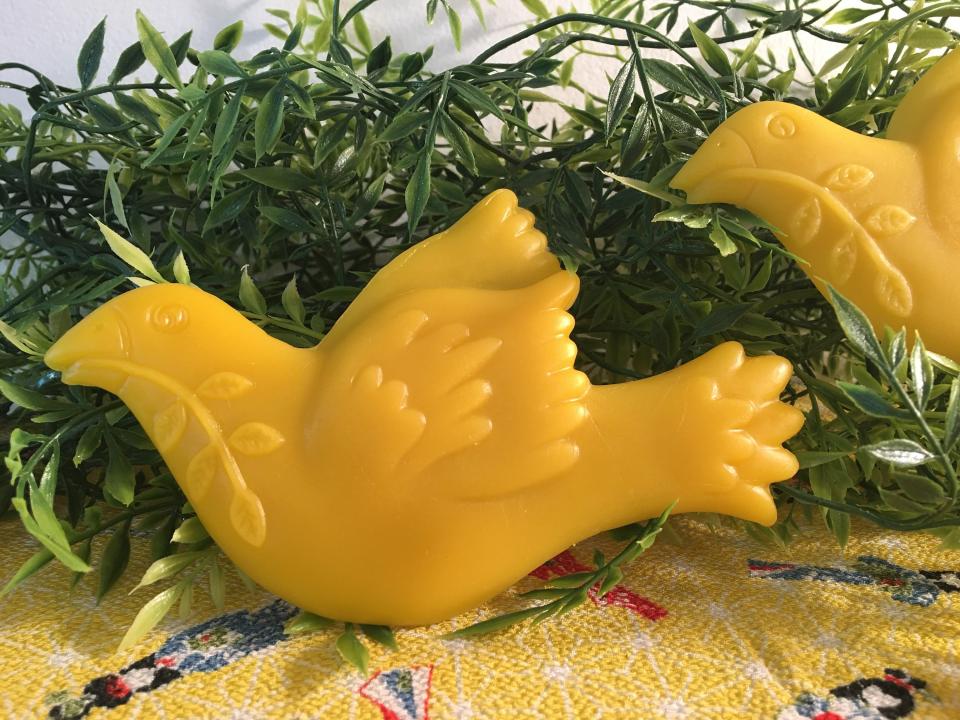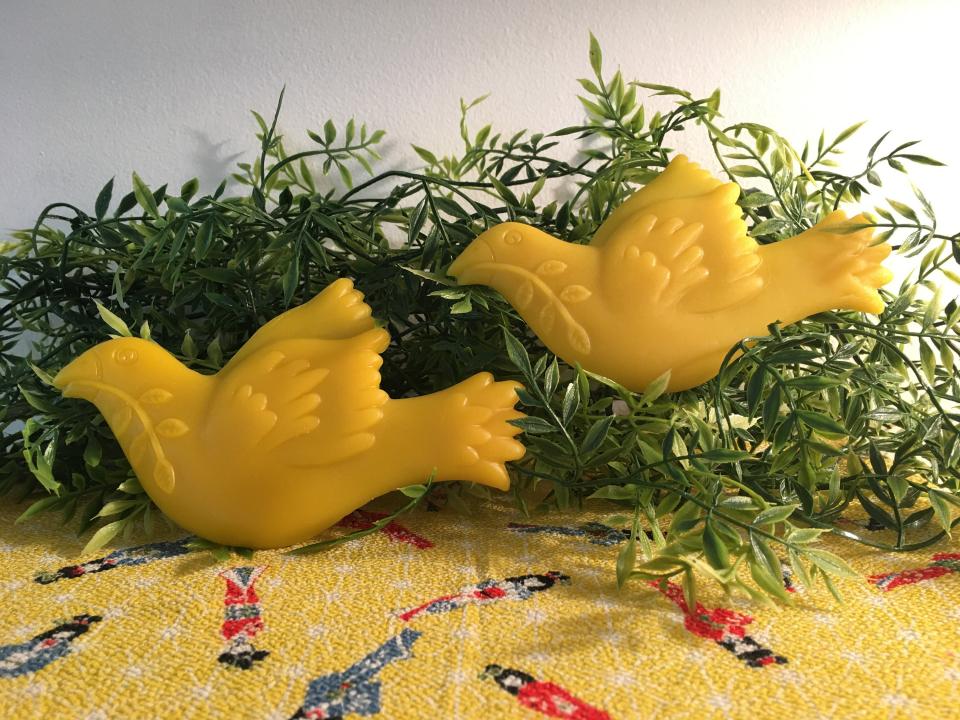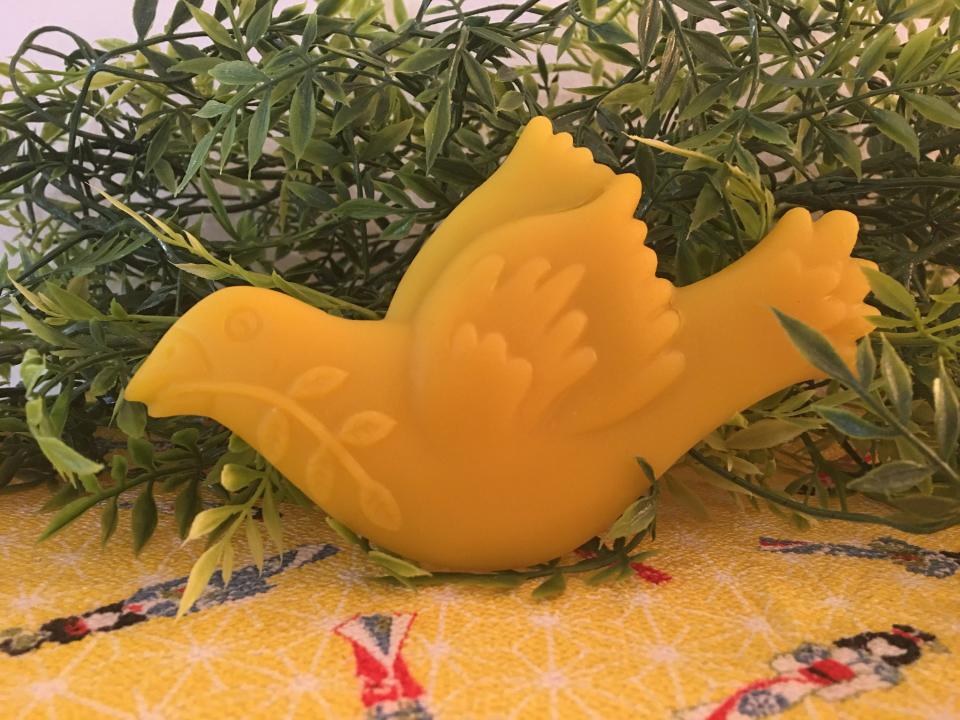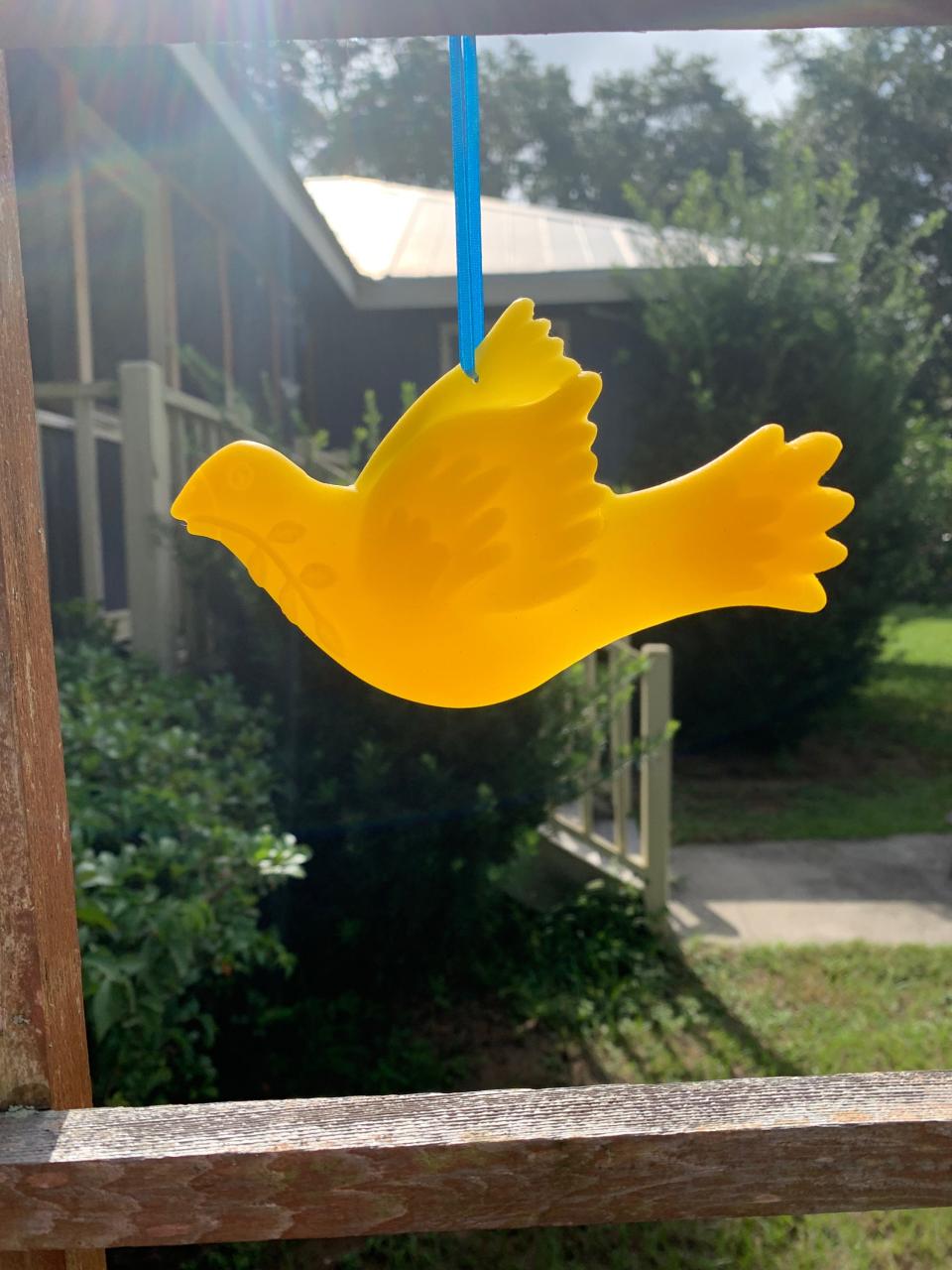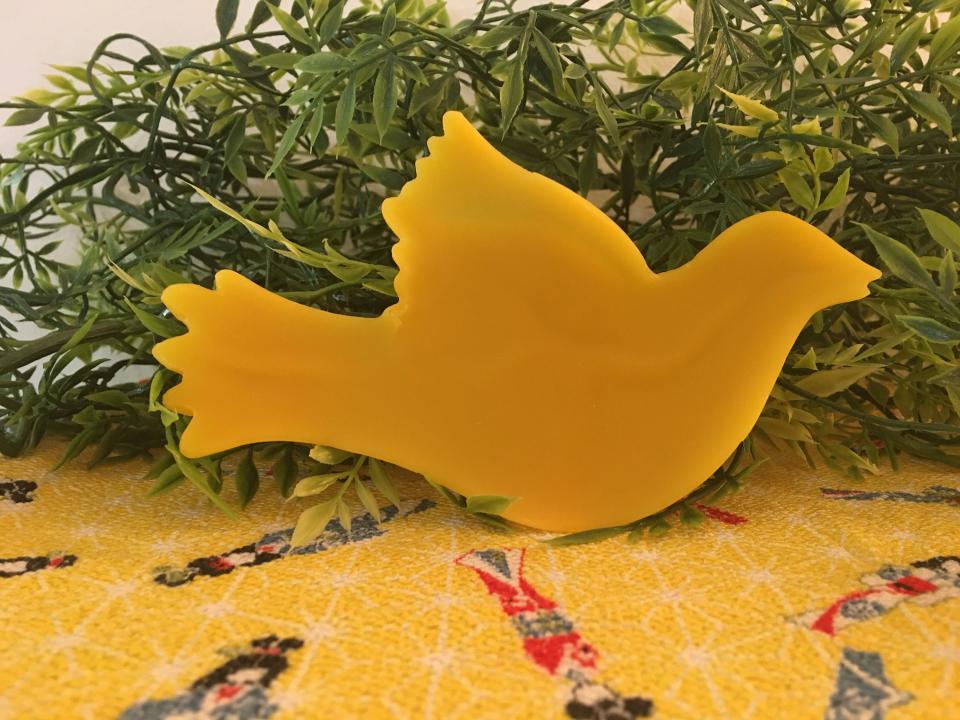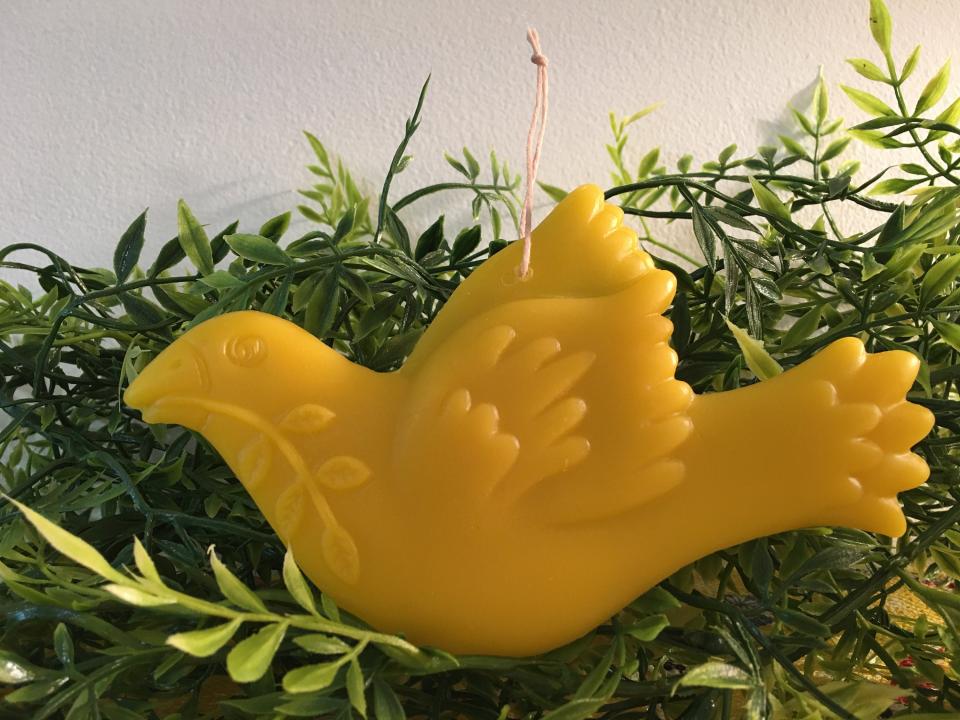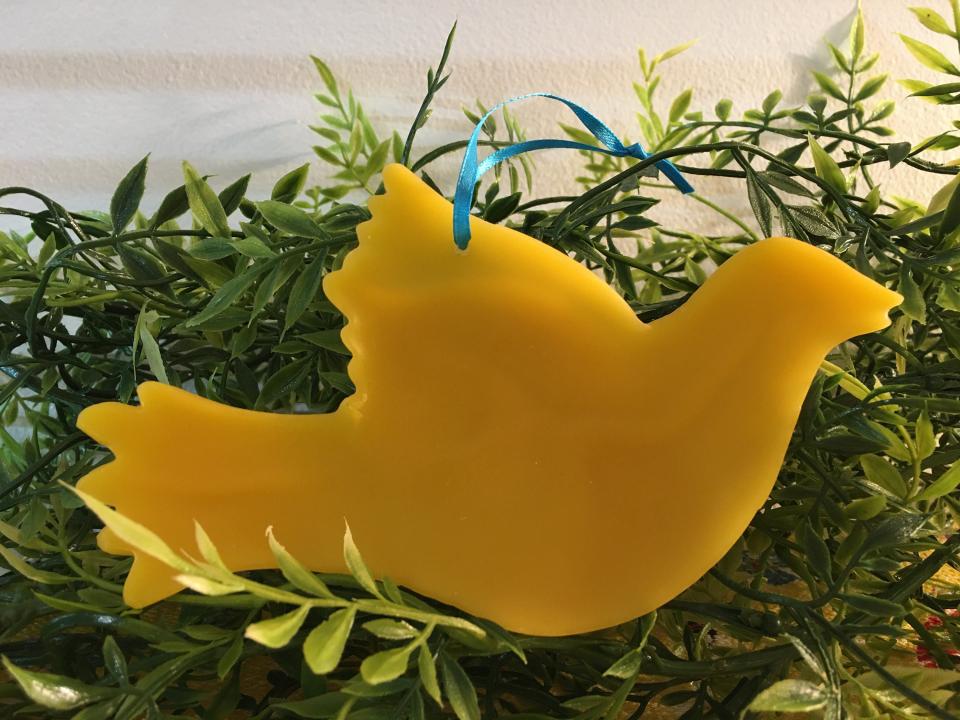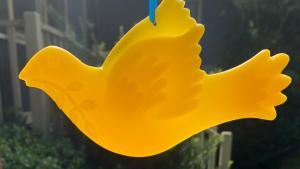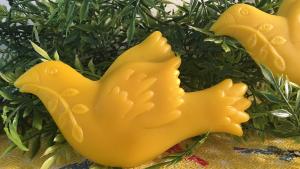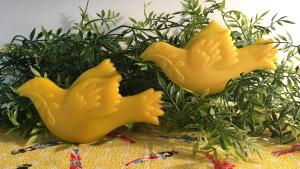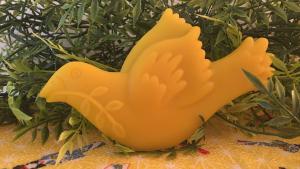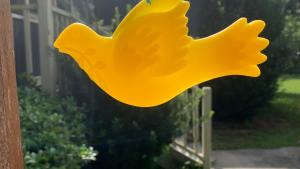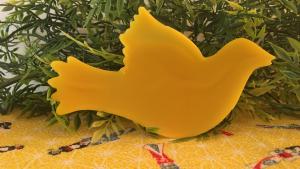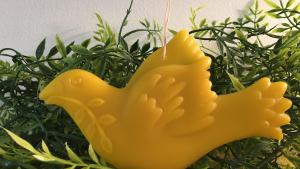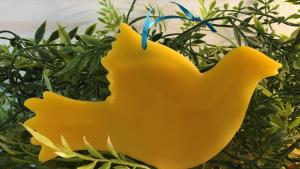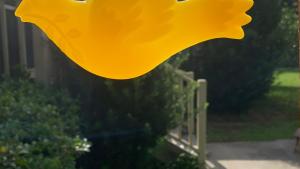 The beeswax Dove of Peace is lovely in it's simplicity. It holds the olive branch in it's beak, wings ready to take flight.

Absolutely stunning in a window as it is translucent and moves with the slightest breath of air, as you can see in the outdoor images.

Wonderful at Christmas, but really should be enjoyed year round!

You may choose a ribbon or jute hanger for your dove, or just nestle them in the greenery on your mantle or in a wreath.

Each Dove is hand poured in a vintage stoneware mold from 1993, so no two are exactly alike, just like real doves!