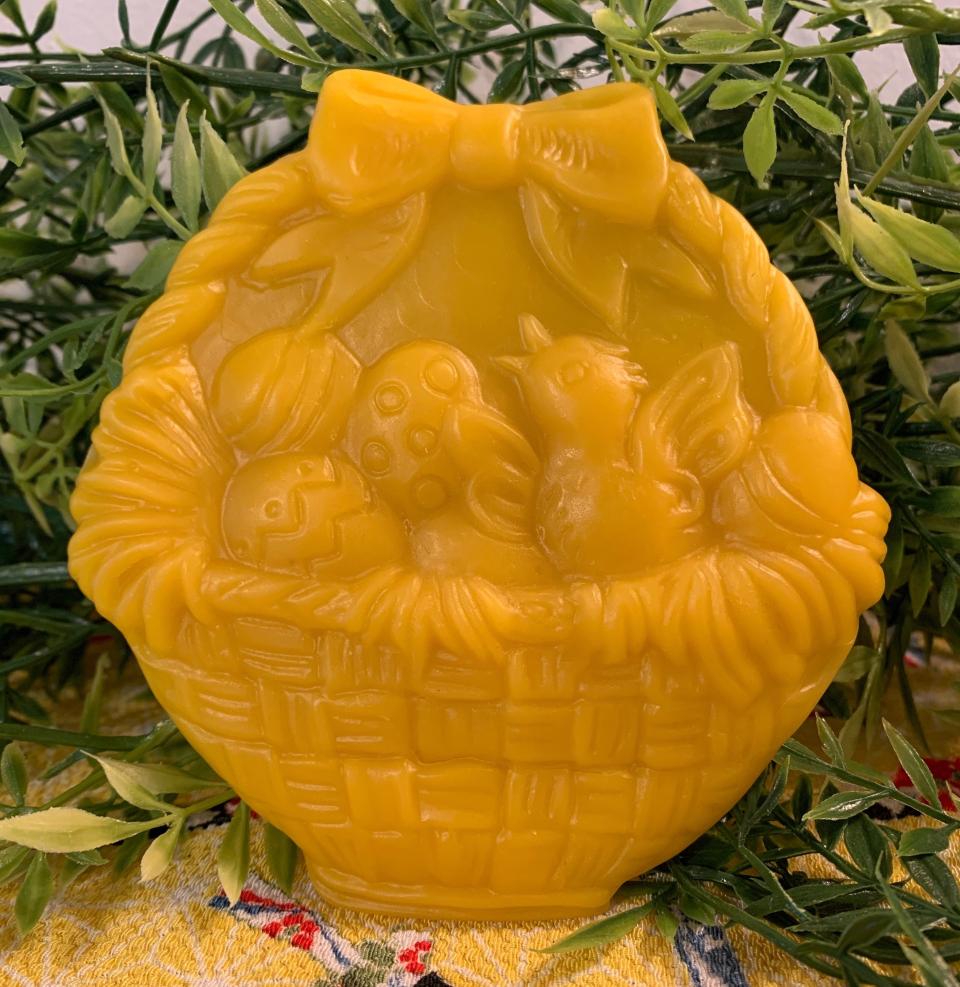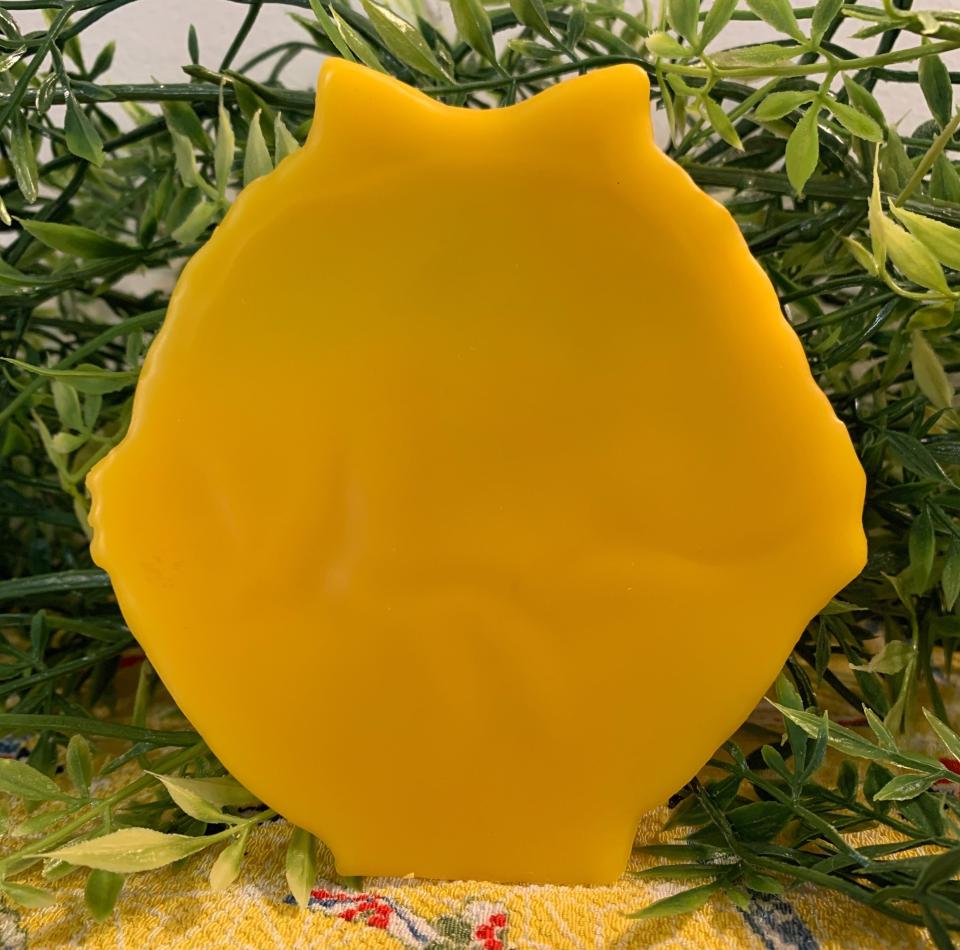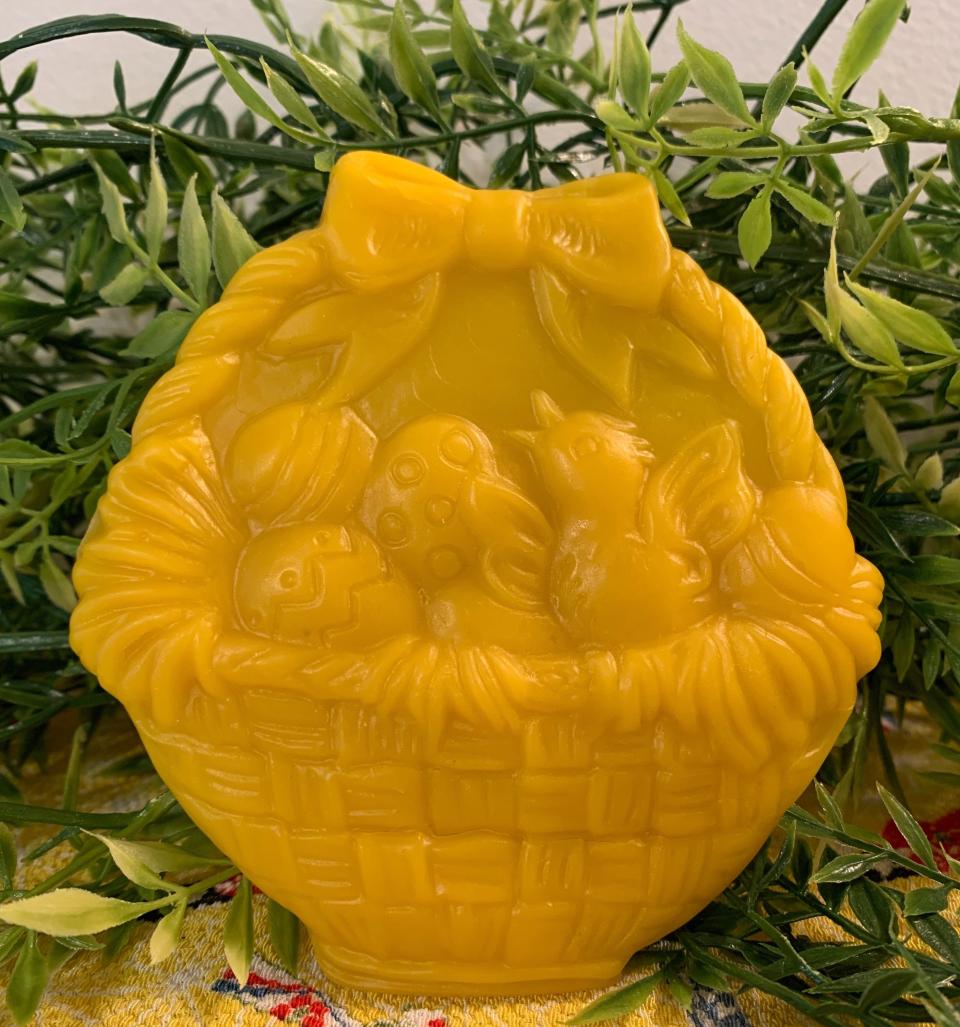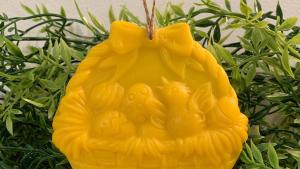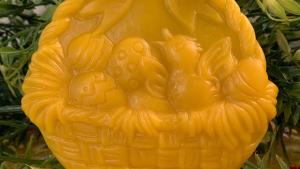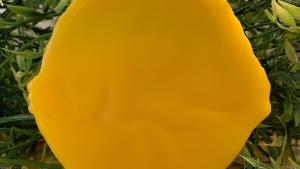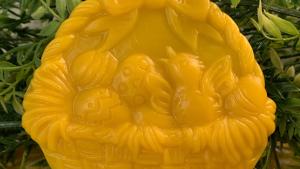 Beeswax Easter Basket with Chick and Eggs
This adorable beeswax piece is a highly detailed wicker basket with a bow that has a chick and decorated eggs nestled within.

A wonderful piece to paint with your acrylics, or leave as is. Hang in a window, set it on a shelf, it is sure to delight all ages with it's lovely color, detail, and pleasing subtle scent.

Individually hand poured using 100% pure beeswax and nothing else, the vintage mold is from 1986.

Choose a jute or ribbon hanger or none at all.

Perfect to keep or gift, it works in any room of your home!