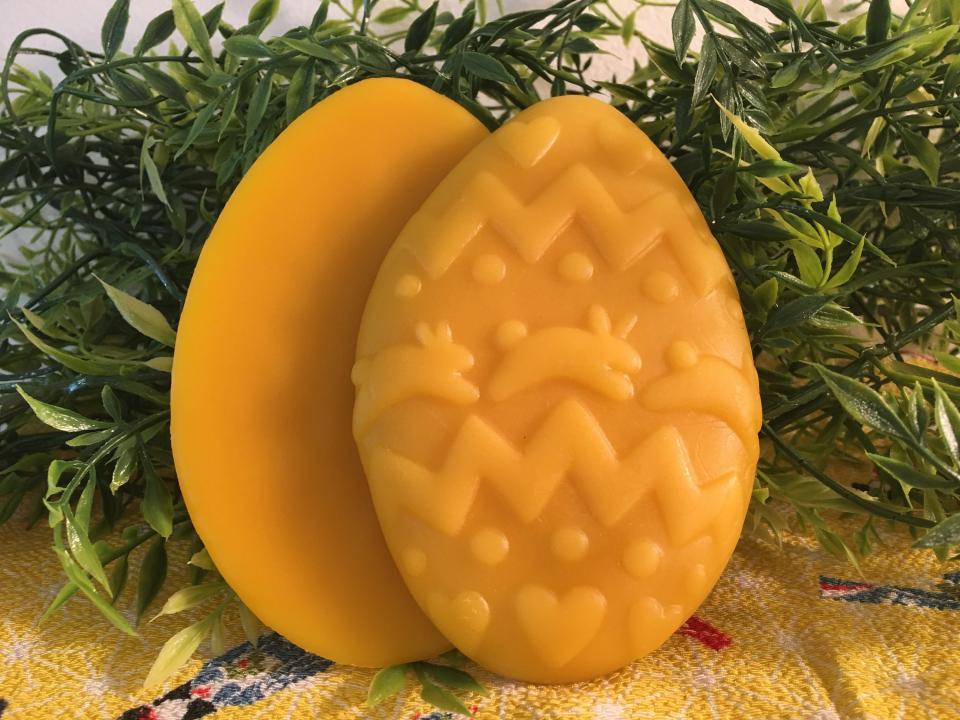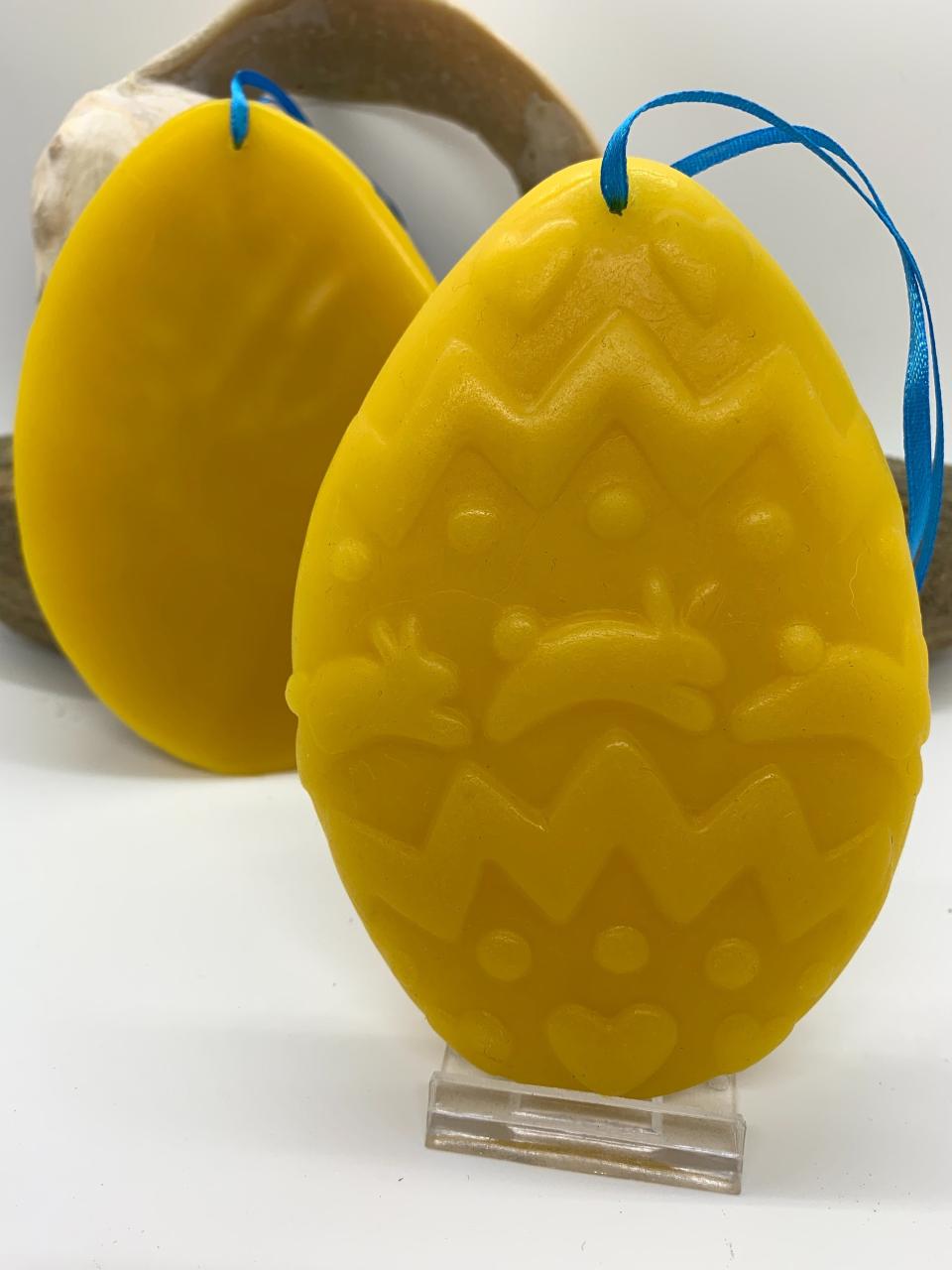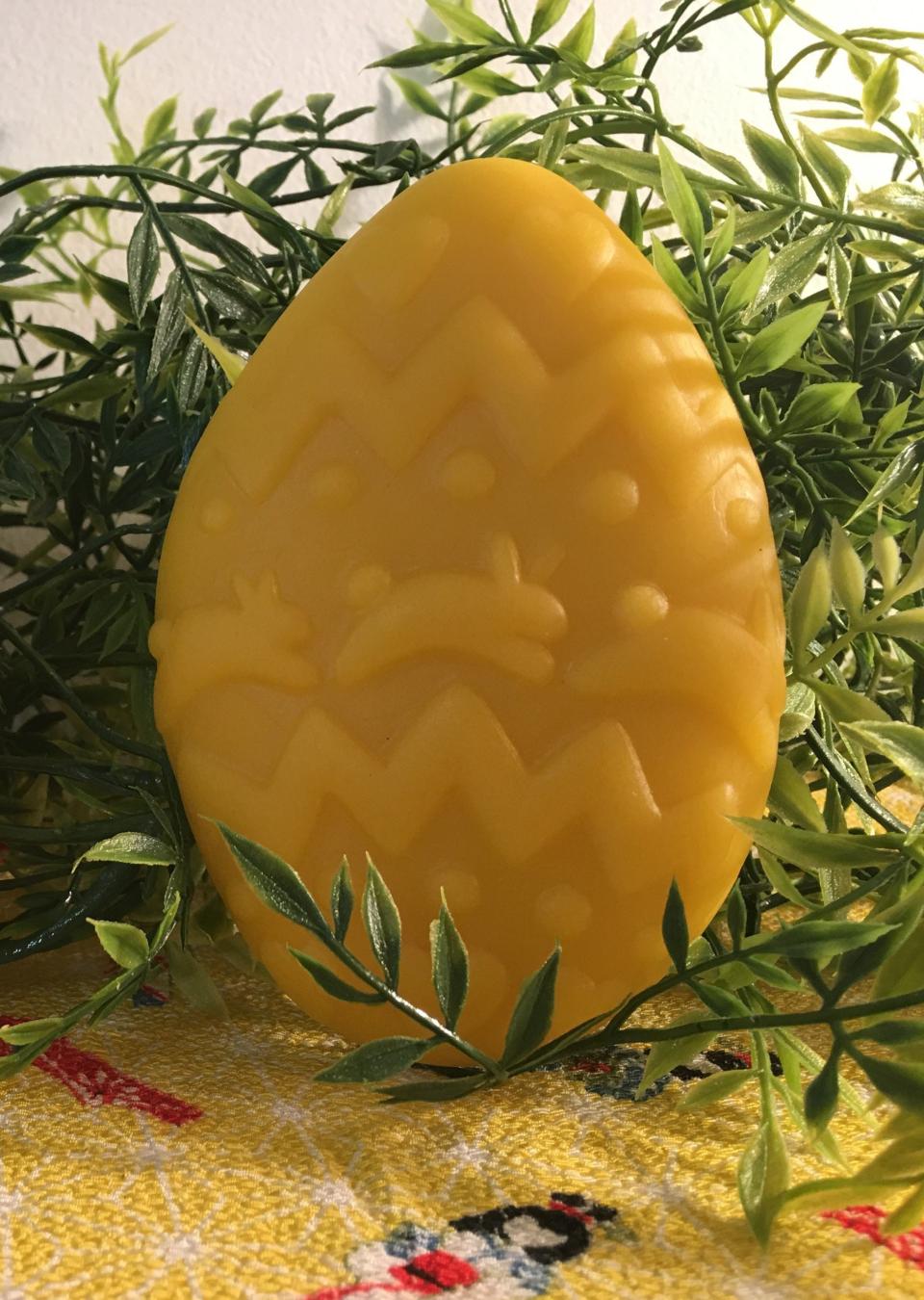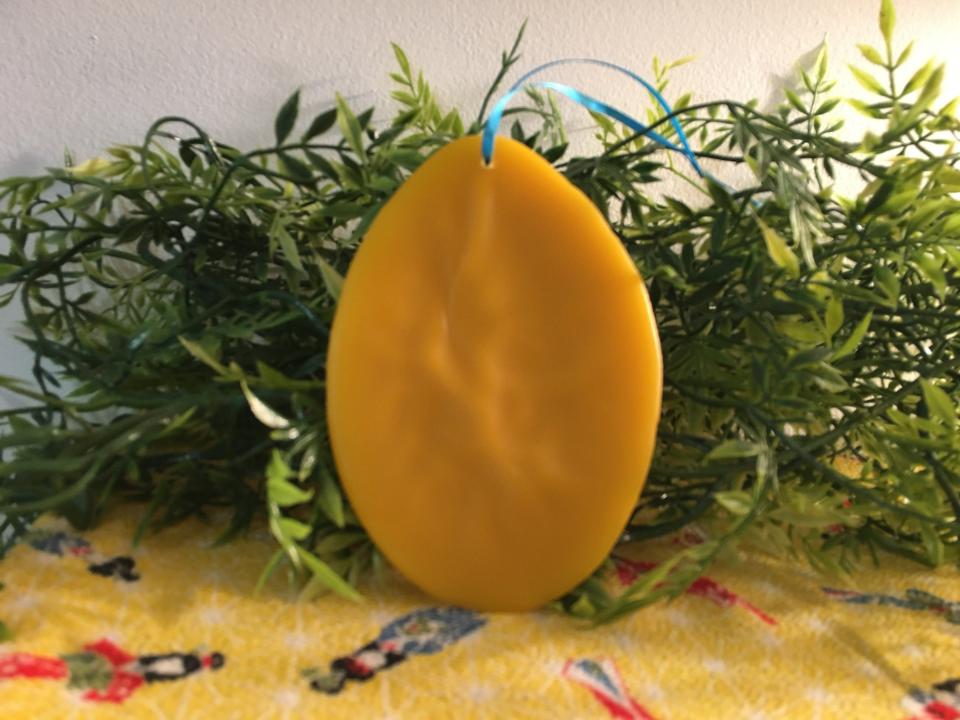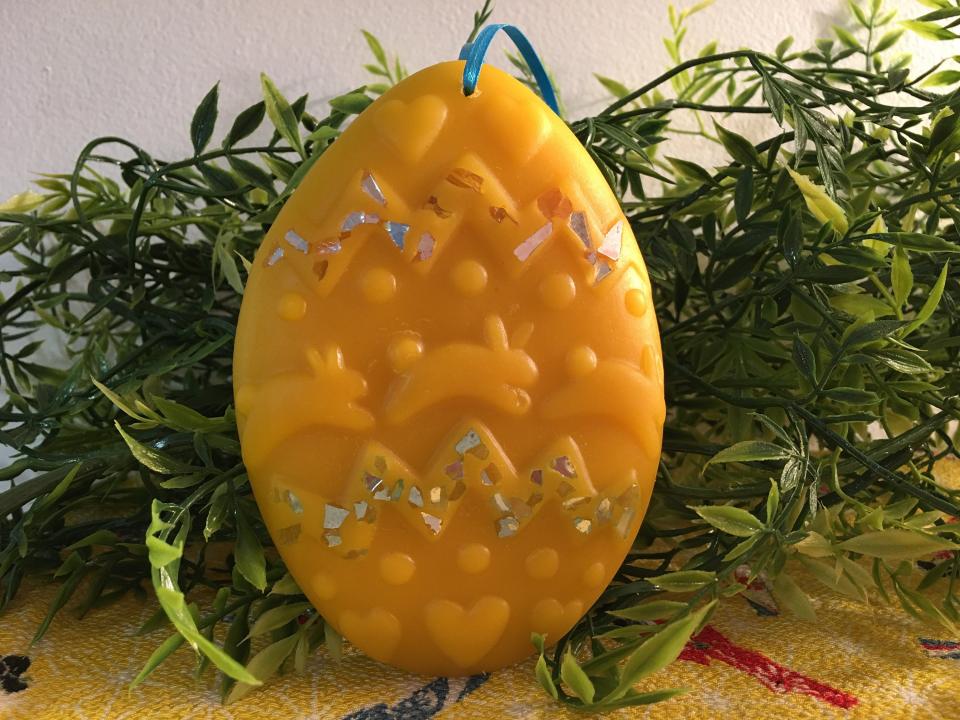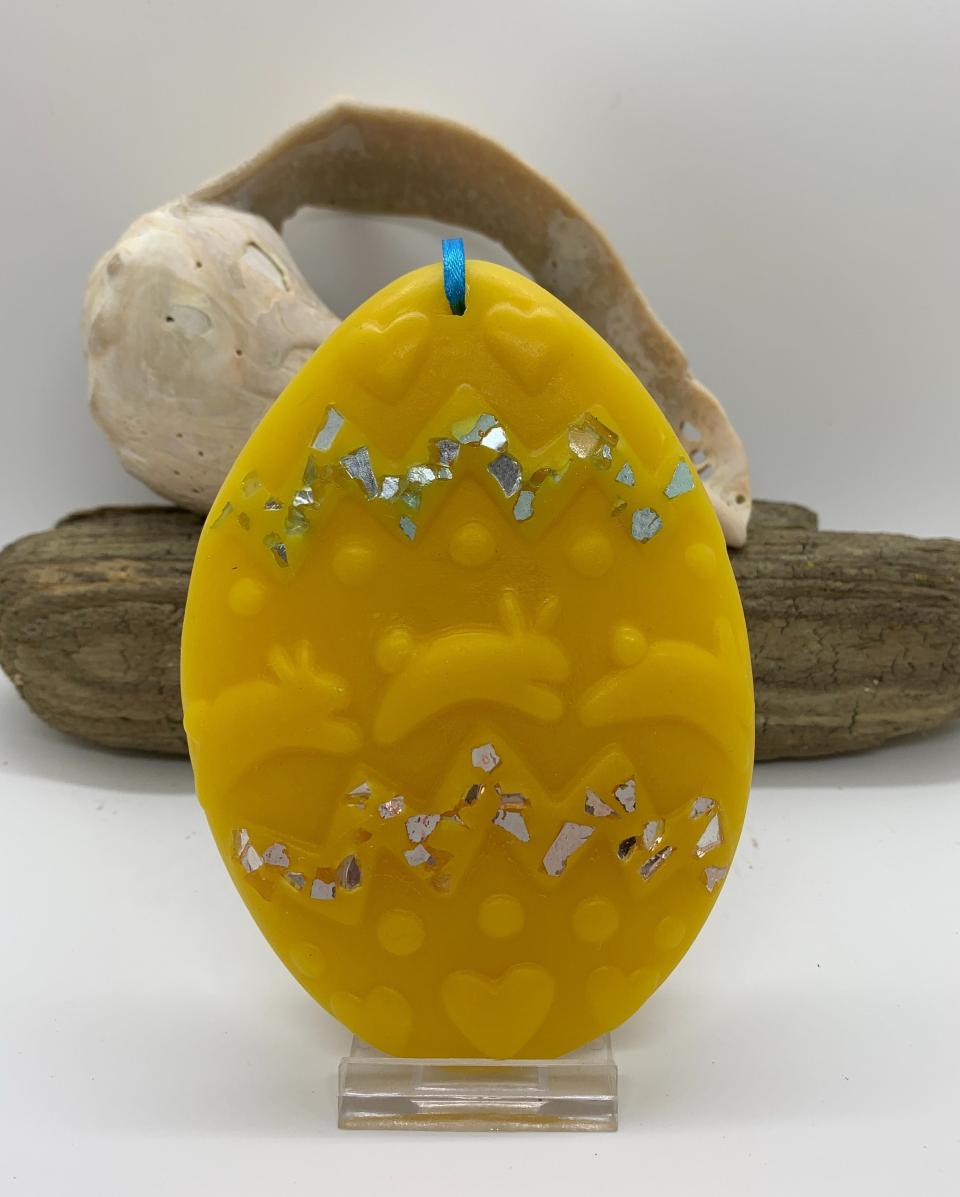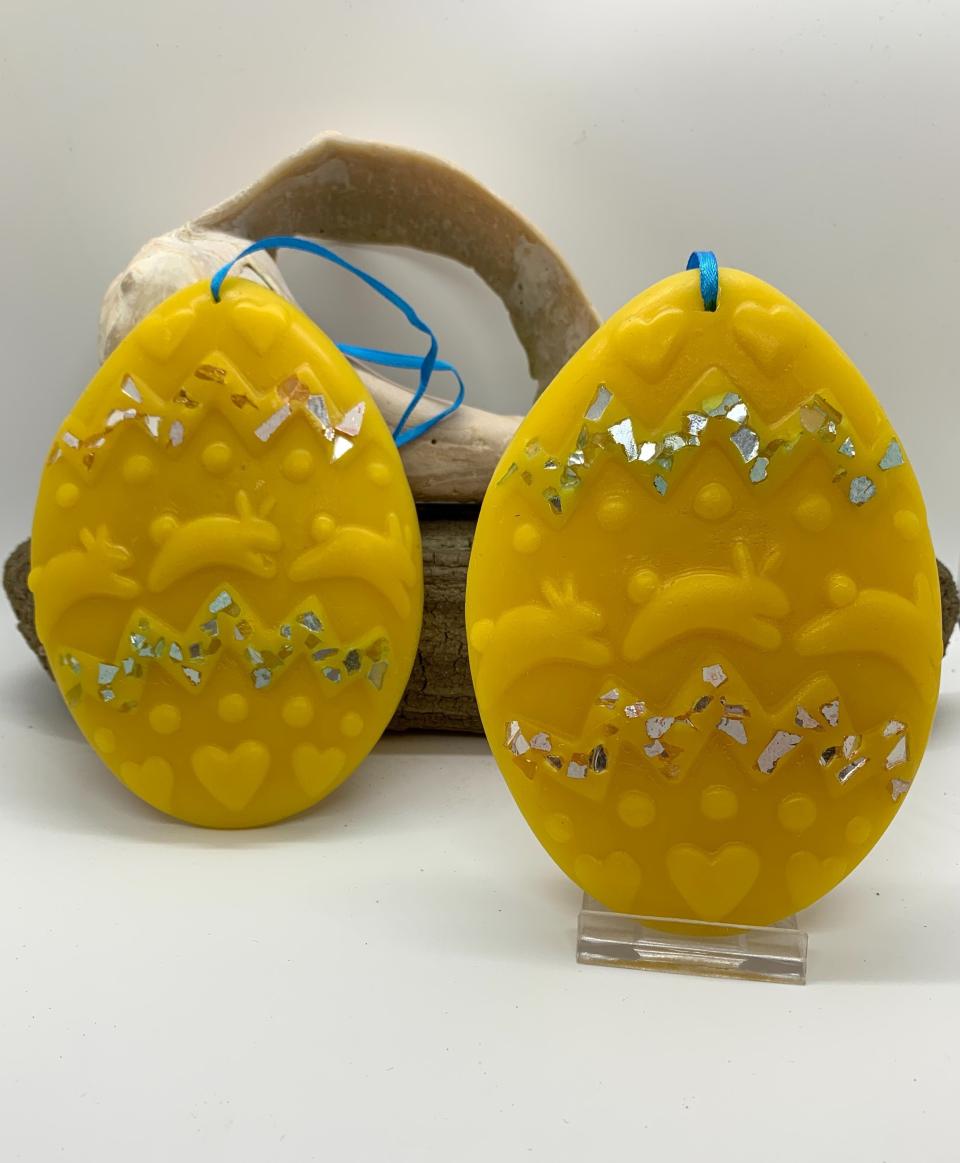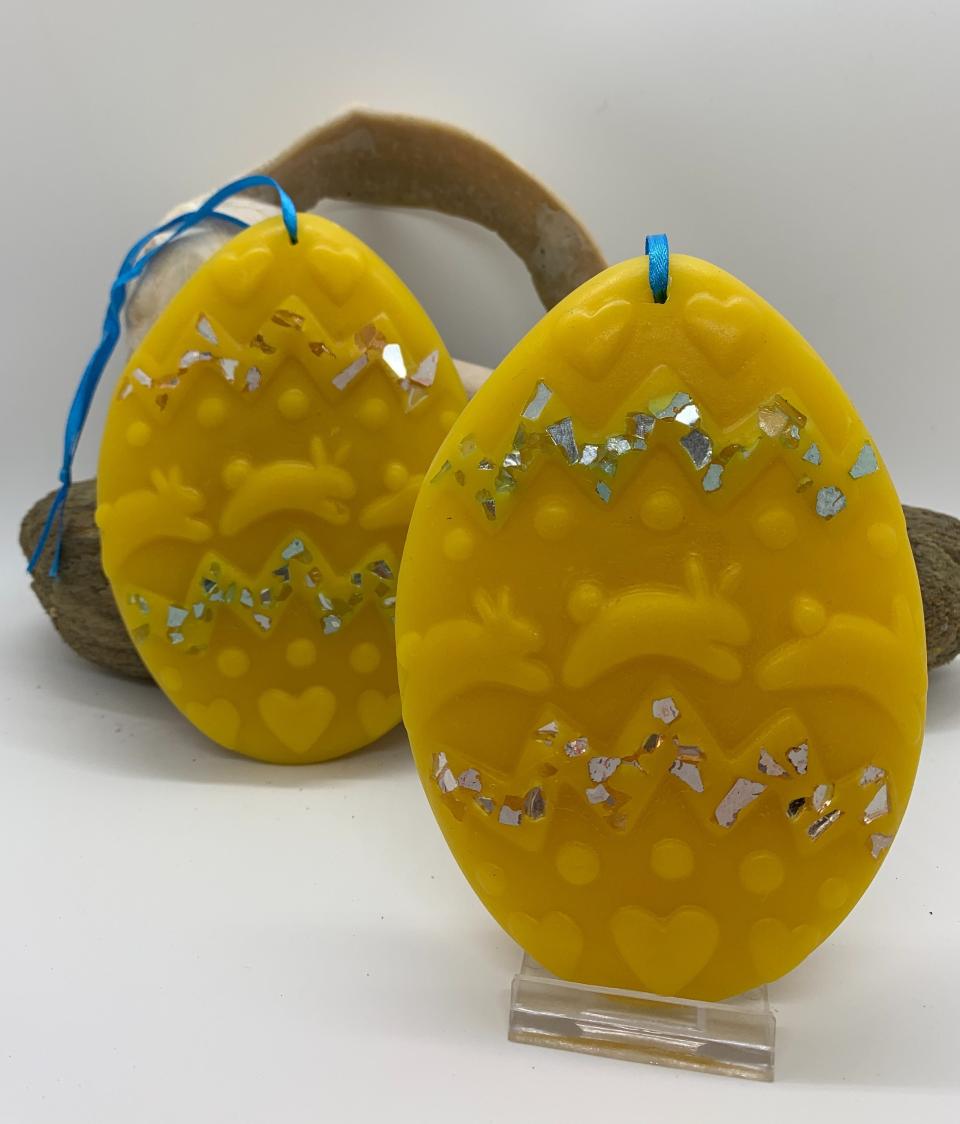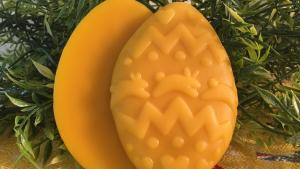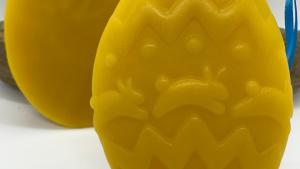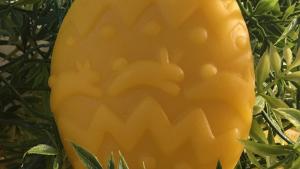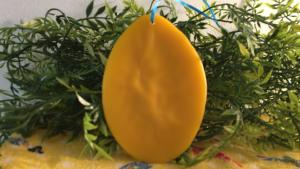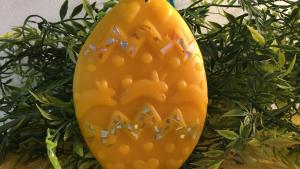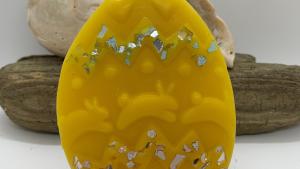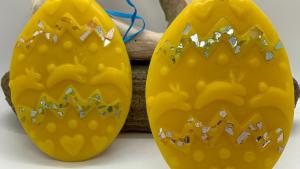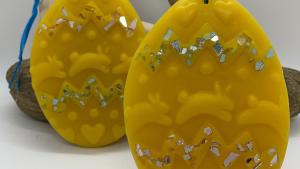 Beeswax Egg with Hopping Bunnies and Optional Crushed Glass
This wonderful 100% pure beeswax bunny egg is created with a vintage mold from 1988.

The three delightful bunnies hop across the front with zig zags, dots and hearts as accents.

Measuring approximately 3 1/2" wide by 5 1/2" high, you may request a ribbon or jute hanger.

You may also request crushed glass within the zigzags in a variety of ways:

(#1) ALL PINK GLASS
(#2) ALL BLUE GLASS
(#3) BOTH COLORS MIXED TOGETHER IN BOTH ZIGZAGS
(#4) ONE ZIGZAG PINK AND ONE ZIGZAG BLUE
(#5) PLAIN, NO GLASS

The first pic with glass has both colors mixed in the zigzags, the next three pics show the two colors of glass, one color in each zigzag.

Not to make it too complicated, lol but choices are a good thing!

A wonderful vintage rustic folk art piece for your spring decor!
Add it to a wreath, gift it in an Easter basket, or hang in a window or stand it on a shelf or mantle to bring a smile and the goodness of pure beeswax softly scenting the air!