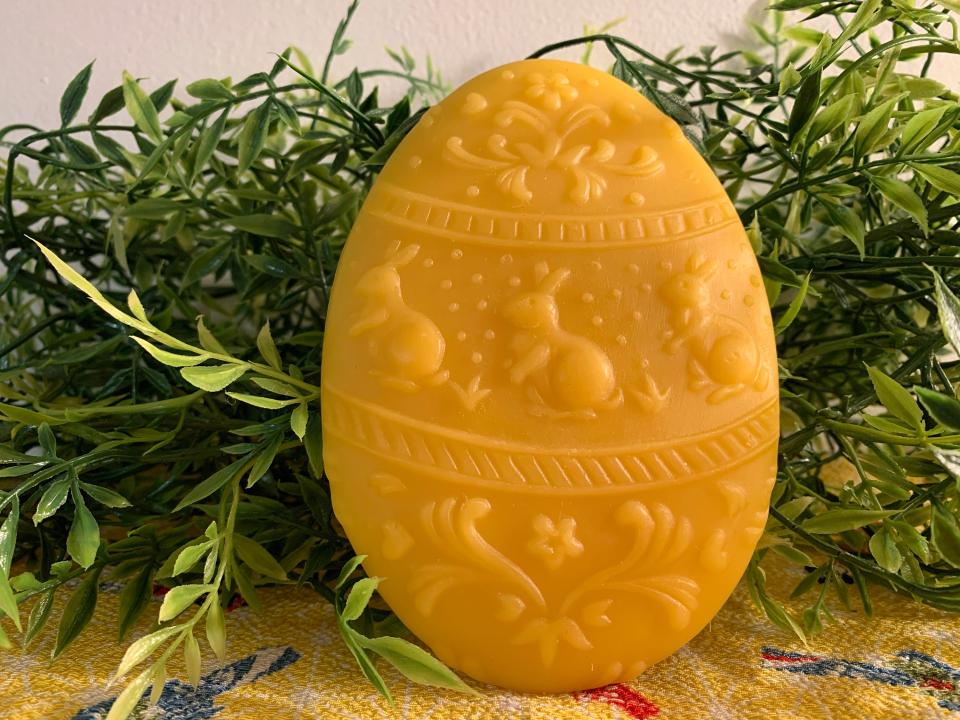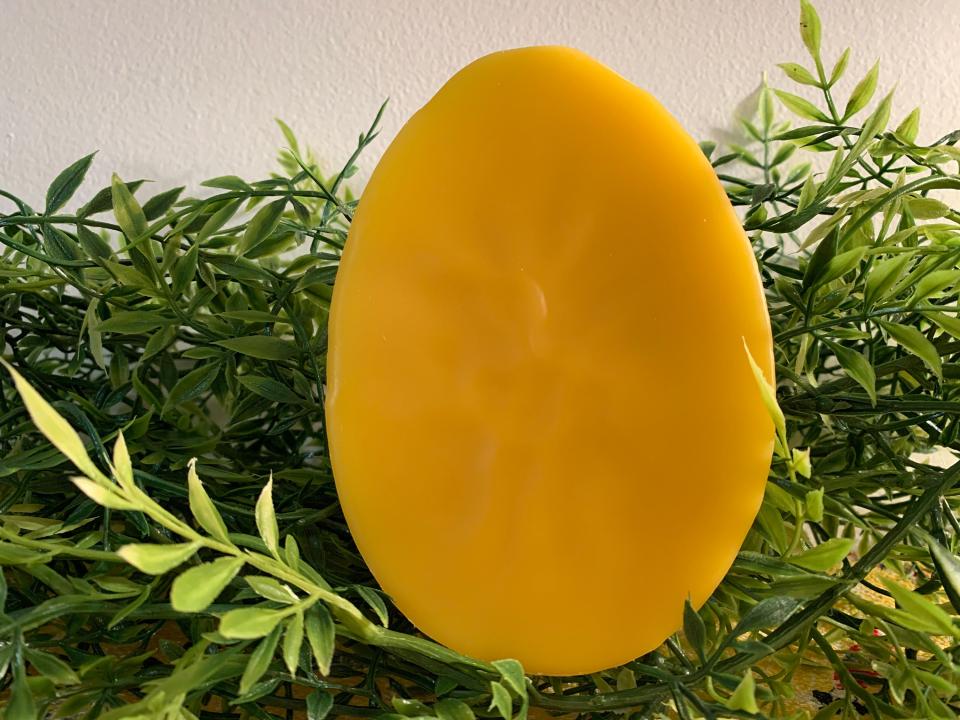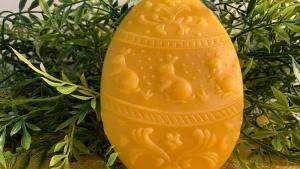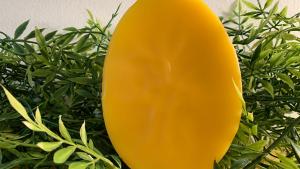 Beeswax Egg with Sitting Bunnies and Flourishes
This delightful 100% pure triple filtered beeswax egg is decorated beautifully, with three sitting bunnies in the middle and lovely flourishes throughout with great decorative breaks between the rows.

Perfect for all your spring decor, and such a great piece to paint, as well!

You may request a ribbon or jute hanger, or without a hanger, depending on how you wish to proudly display this great beeswax bunny egg!

It measures 3 3/4 " wide by 5 1/4" high and is about 1/3" thick.