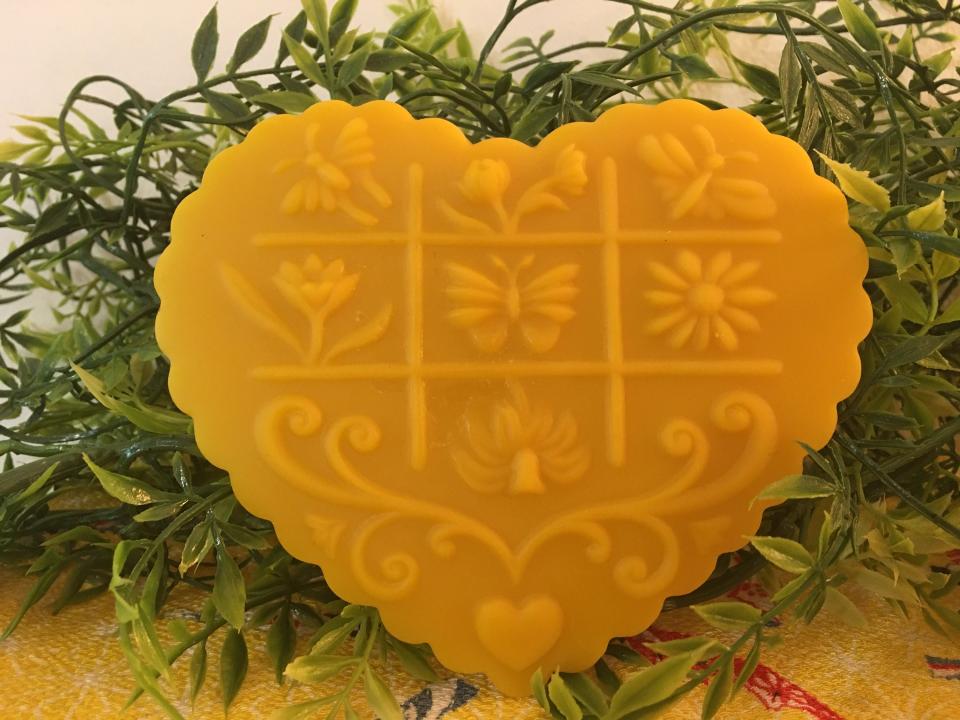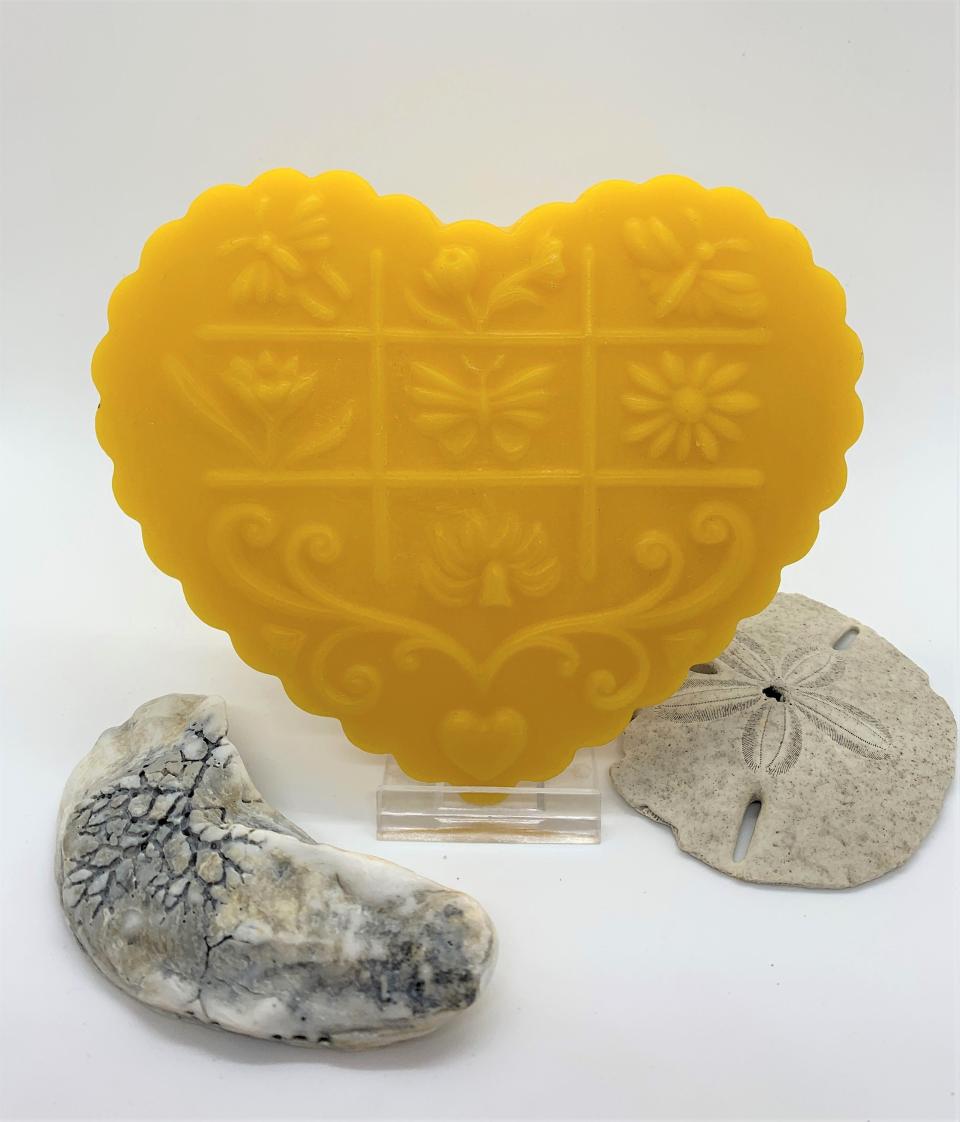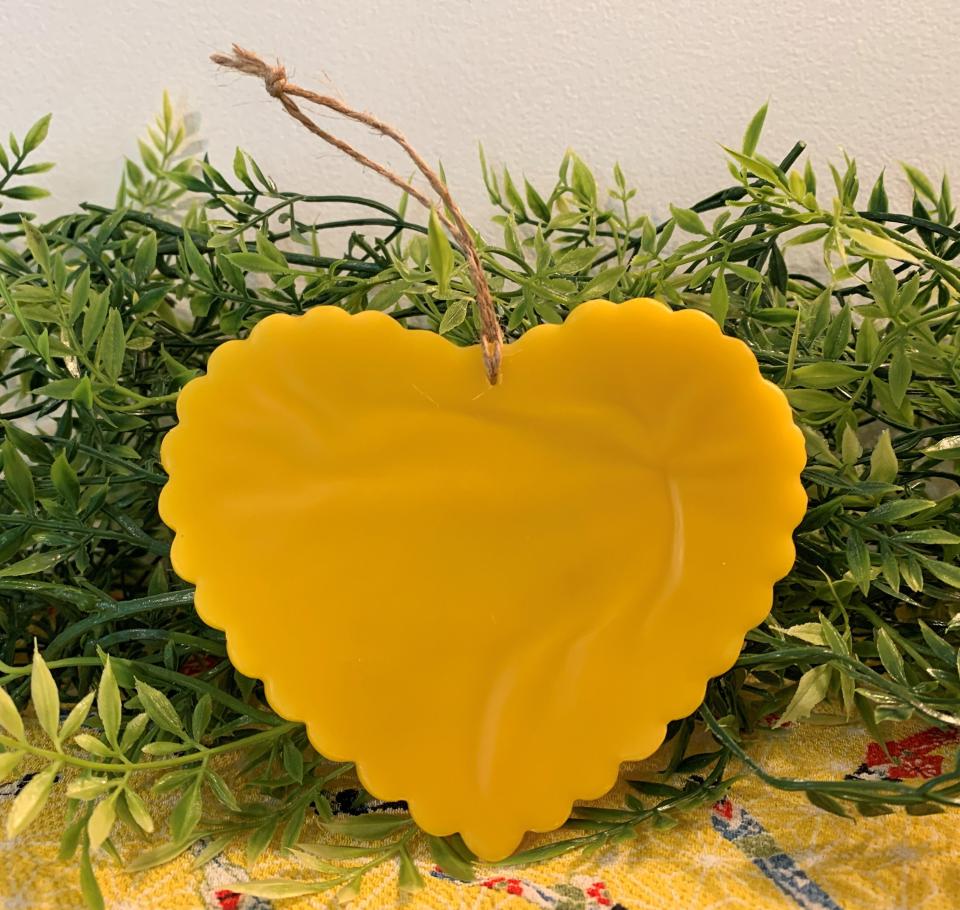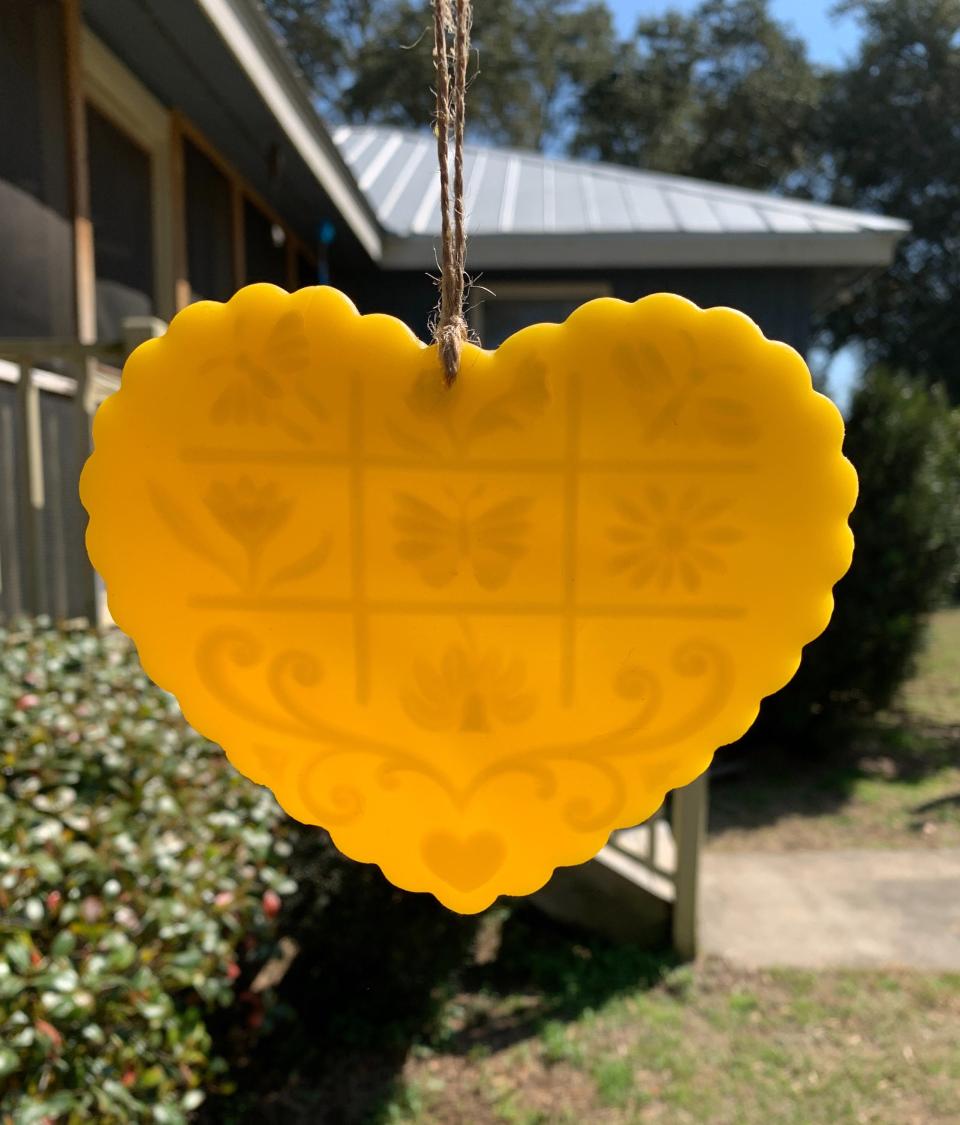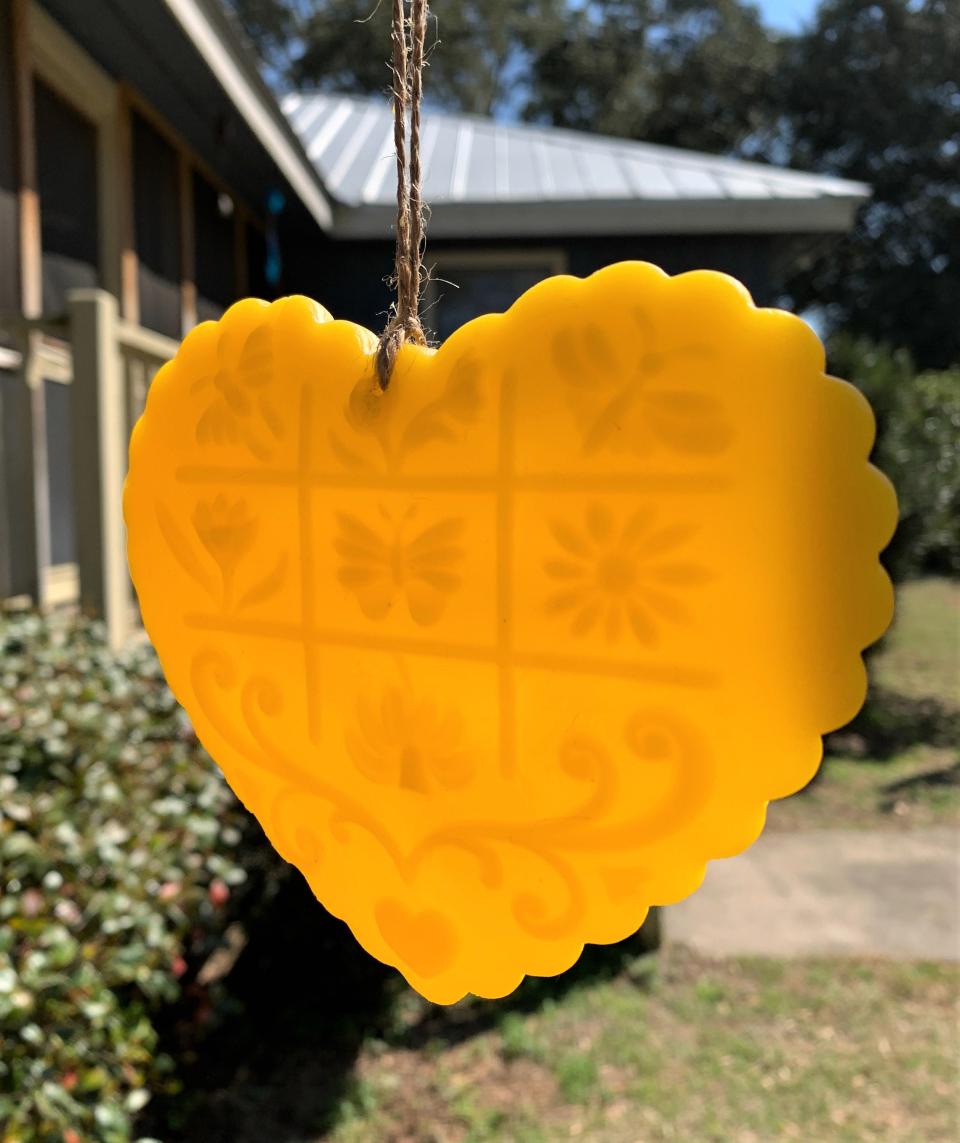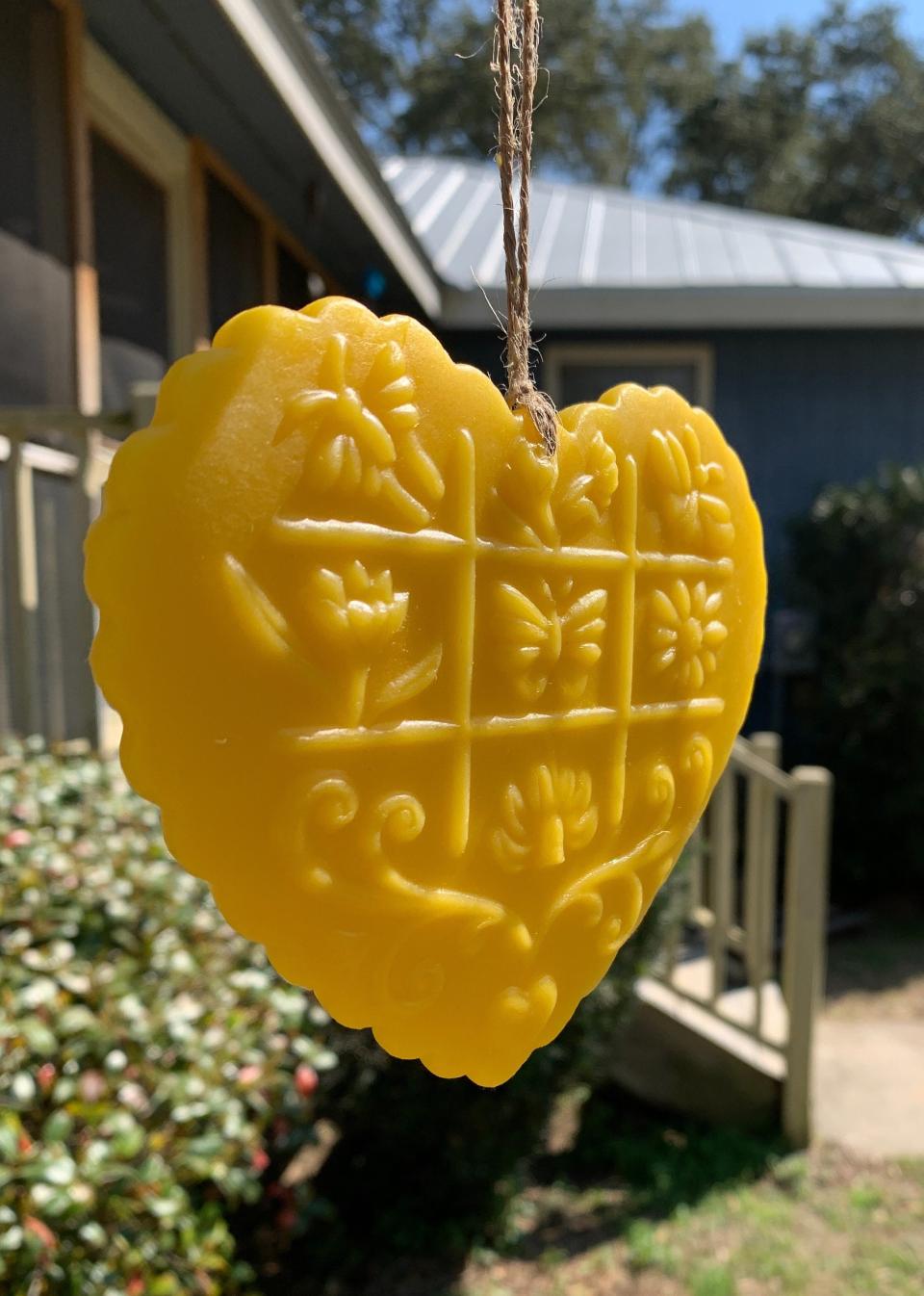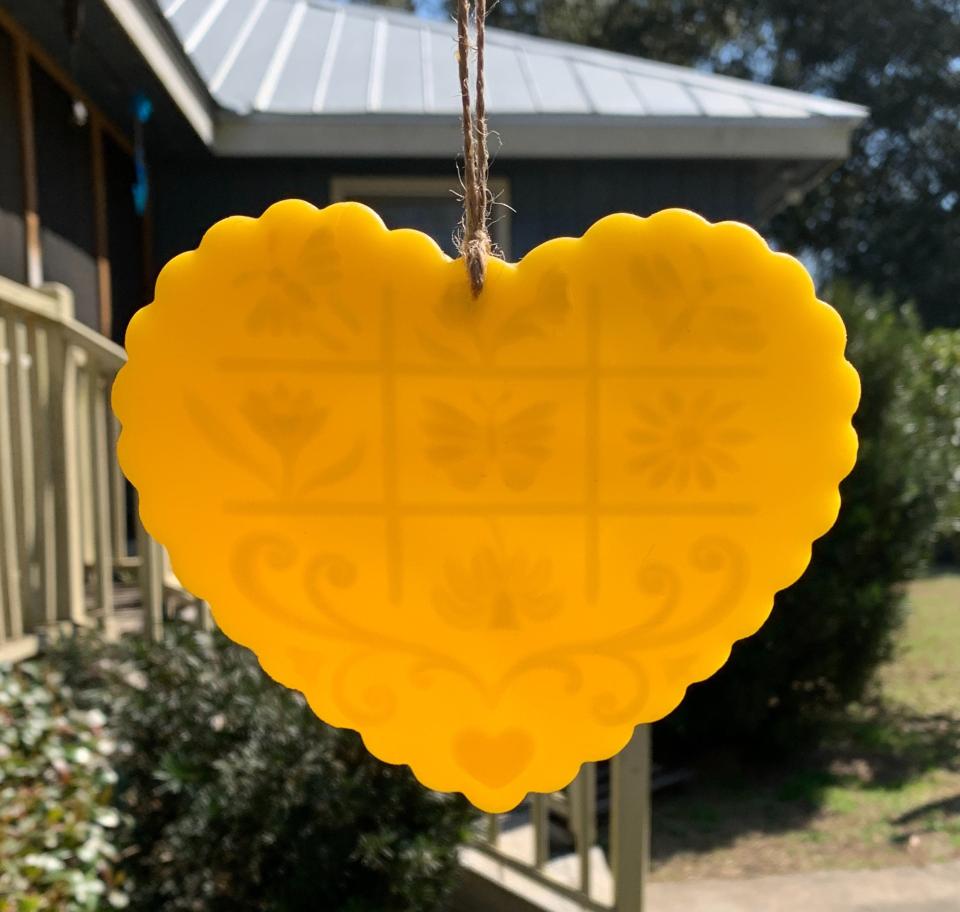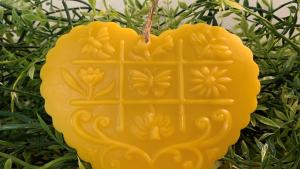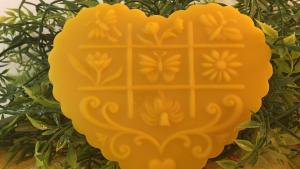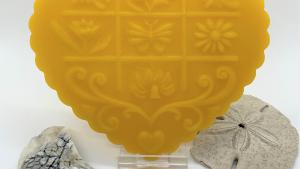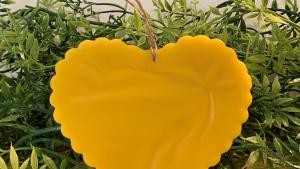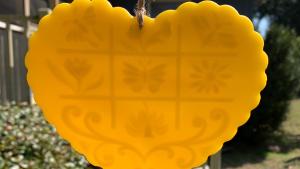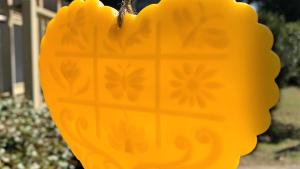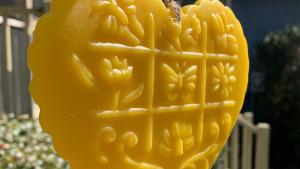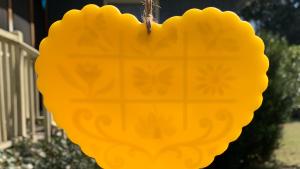 Beeswax Gardens of the Heart Suncatcher or Wall Art
I am so enchanted by this lovely heart, created with a vintage mold from 1996.

There is so much detail with butterflies, flowers, scrolls and the wonderful scalloped edge!

Great in the window, it is a delightful suncatcher with the design showing in detail and the sunshine enhancing the subtle scent of beeswax.

Hang it on a wall, or in a small stand on a shelf....in any room in your home.

A wonderful gift for your nature loving and gardening friends, as well!

And as always, for the artist, this makes a wonderful pallet to get creative with your acrylic paints!