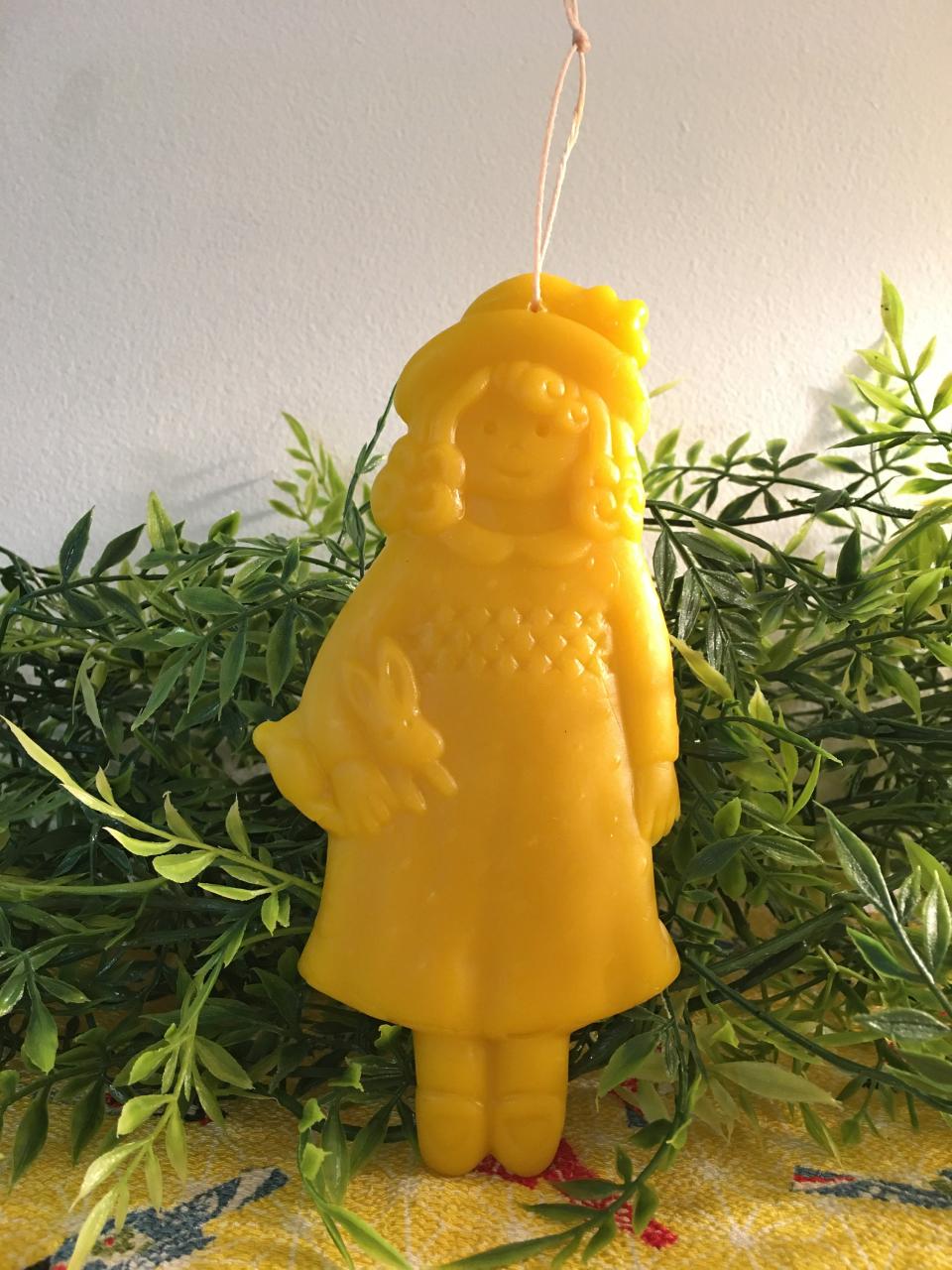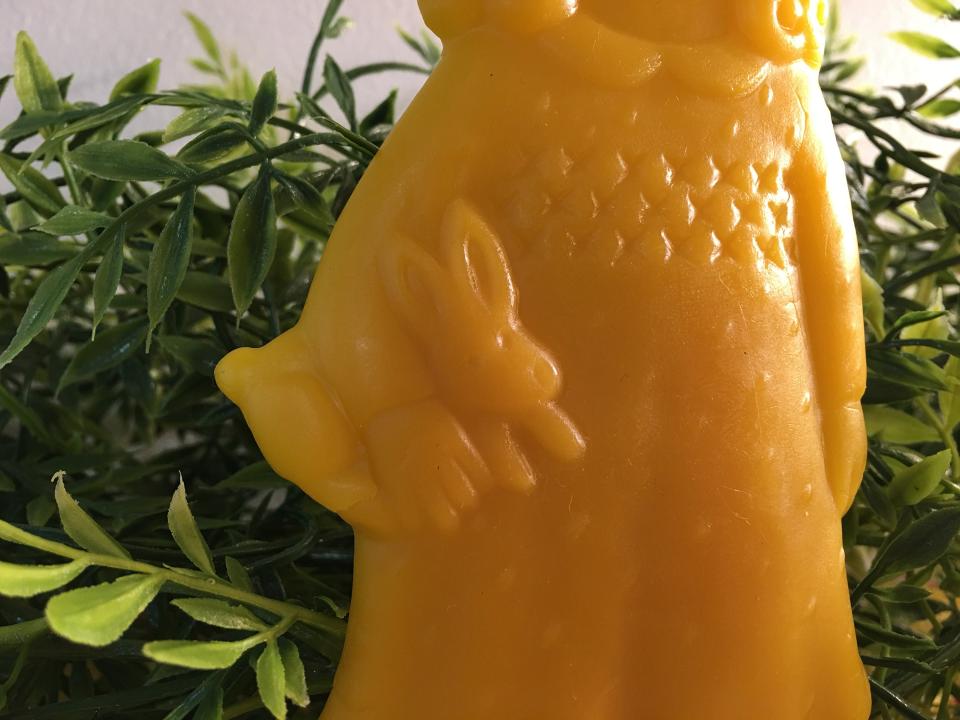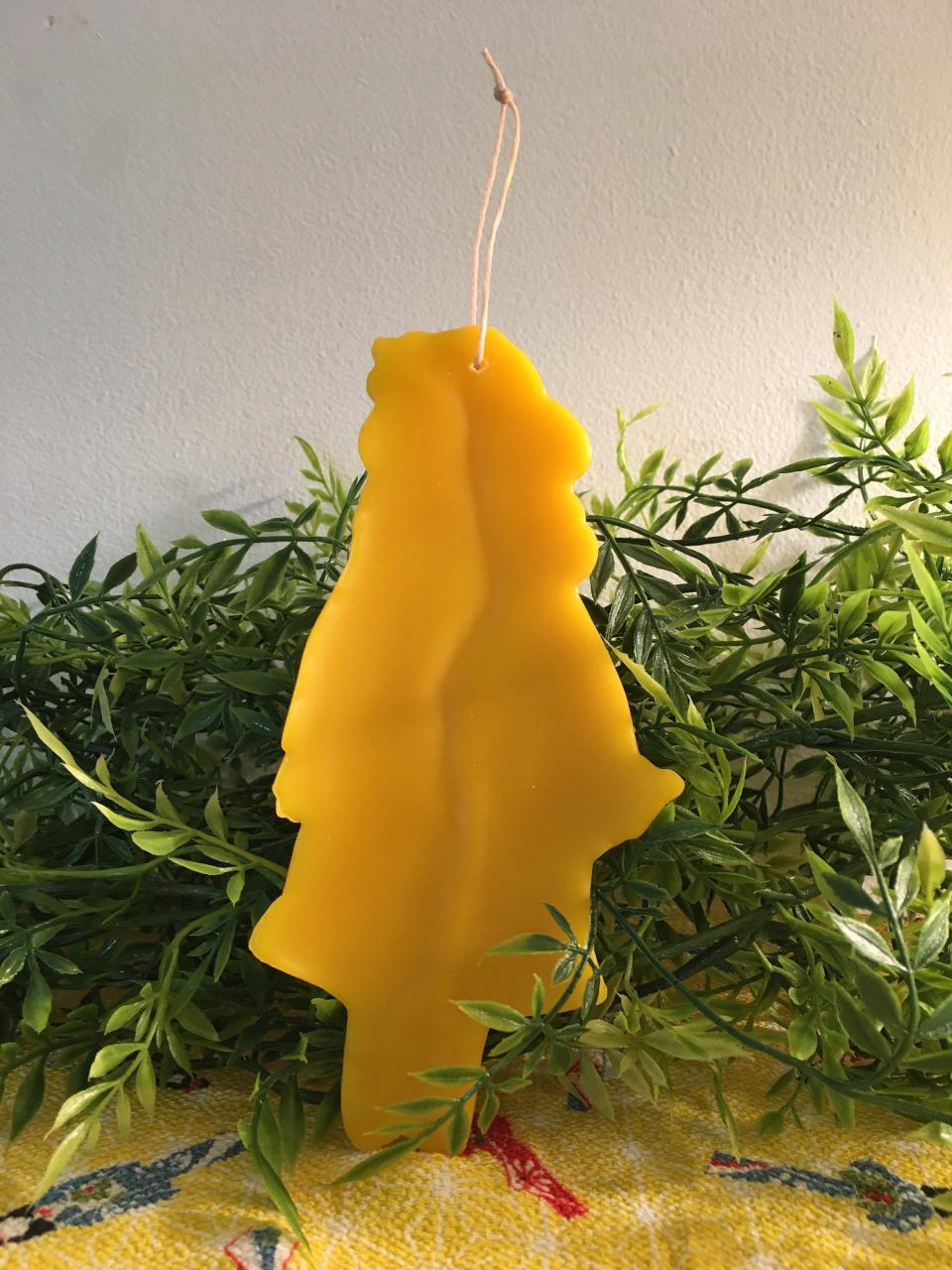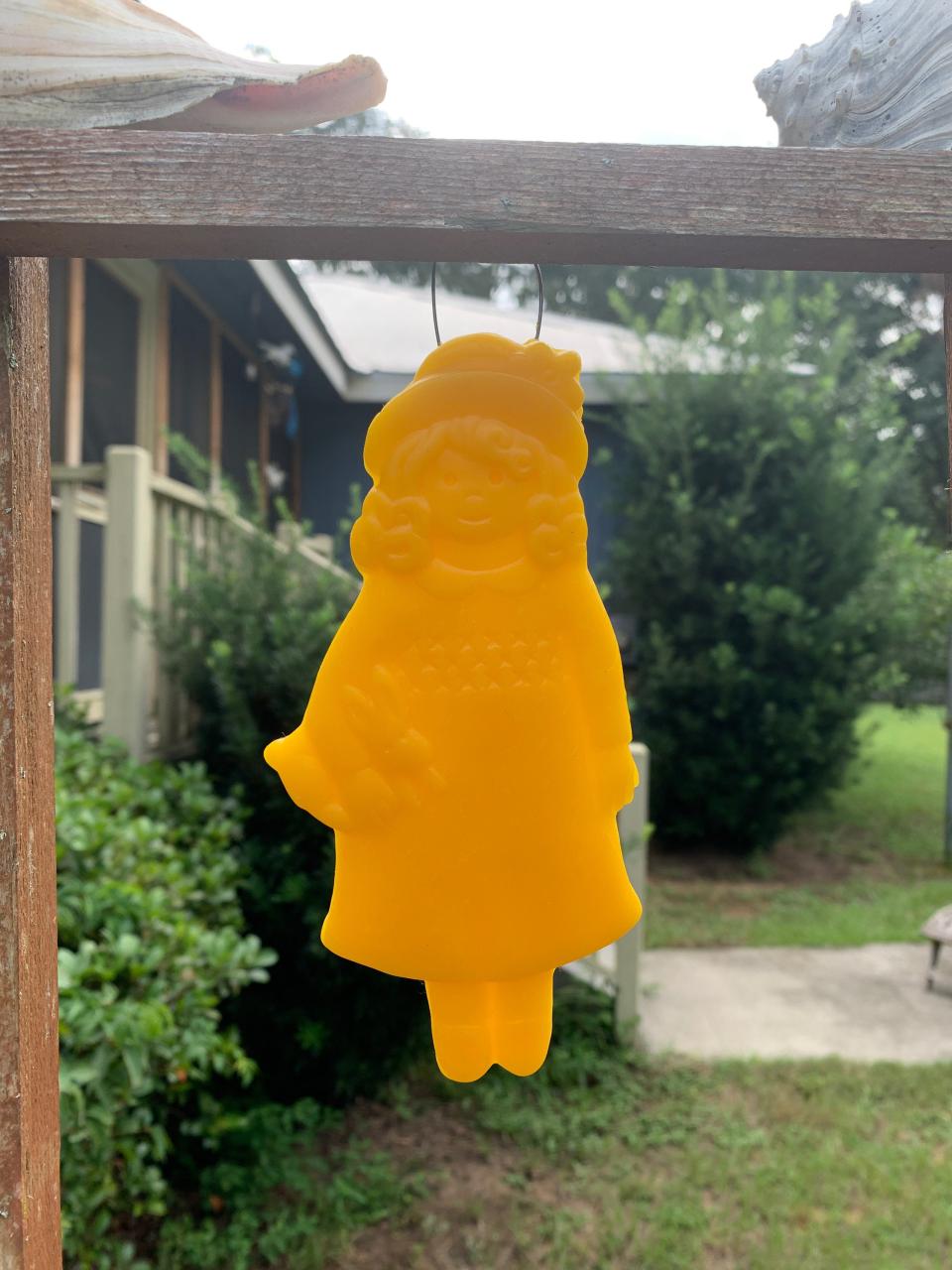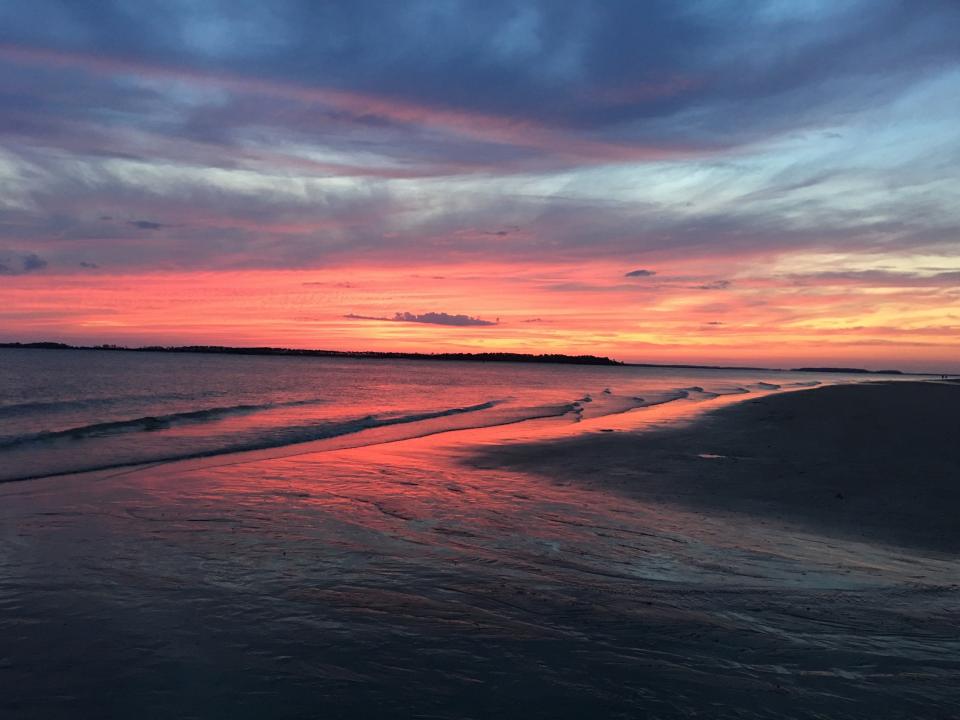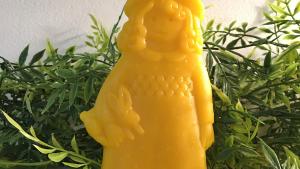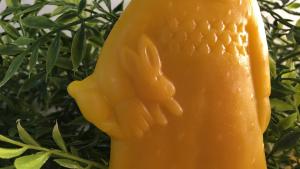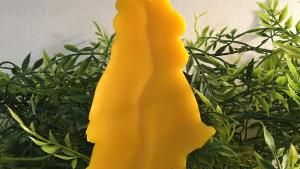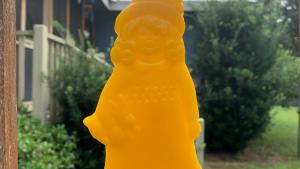 This adorable Beeswax Girl looks so sweet in her pretty smocked dress and hat, with her bunny tucked under her arm....sure to please girls young and old!

Crafted from pure triple filtered beeswax, she would be such fun to paint, a great gift for yourself or the DIY-er in your life!

She comes with a jute hanger or a ribbon hanger and is stunning in a window!

Beeswax art has been around for centuries, and the art of pouring beeswax in to molds is credited to the Germans, who used their Springerle ornately carved wooden cookie molds to make holiday ornaments.

I use a vintage stoneware mold from 1992 to pour this sweet piece of beeswax art!

Please don't store your beeswax pieces in your attic - although beeswax has a higher melting point than paraffin, it can warp if kept in temps over 100 degrees.