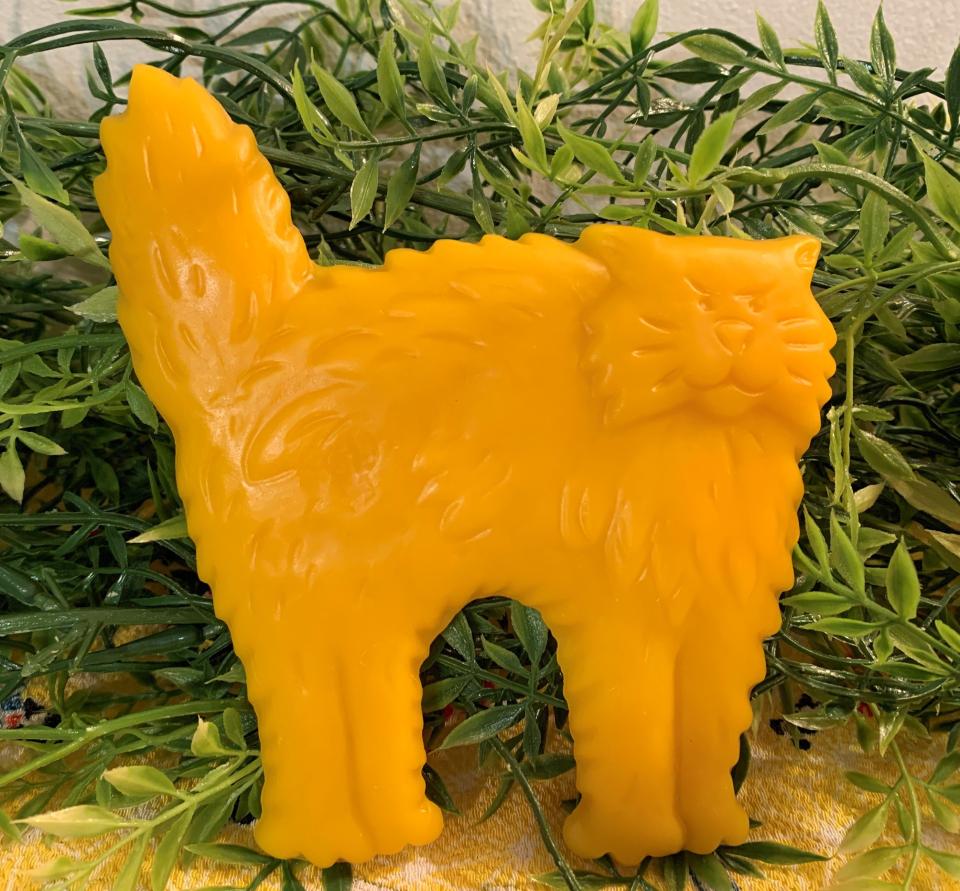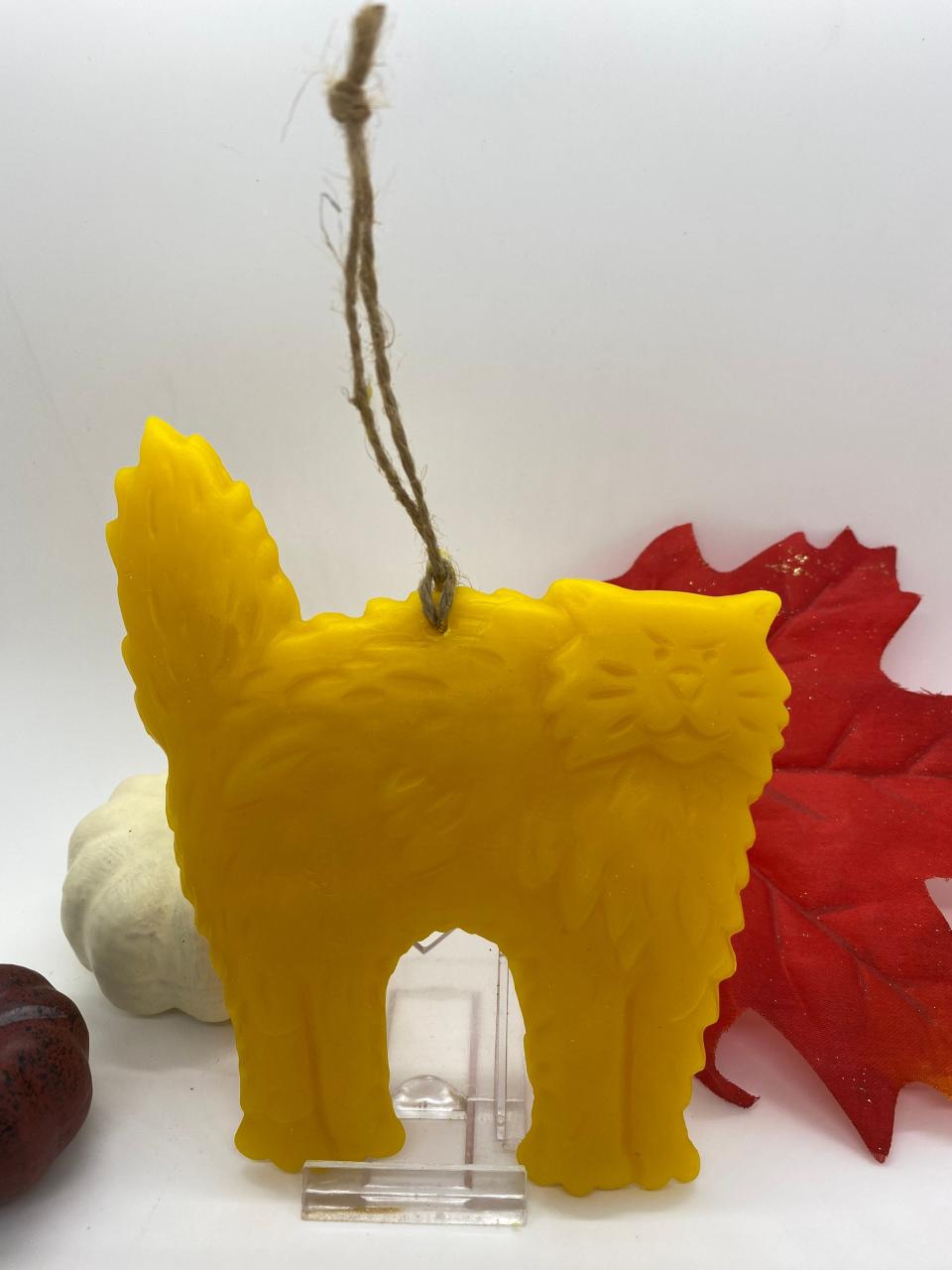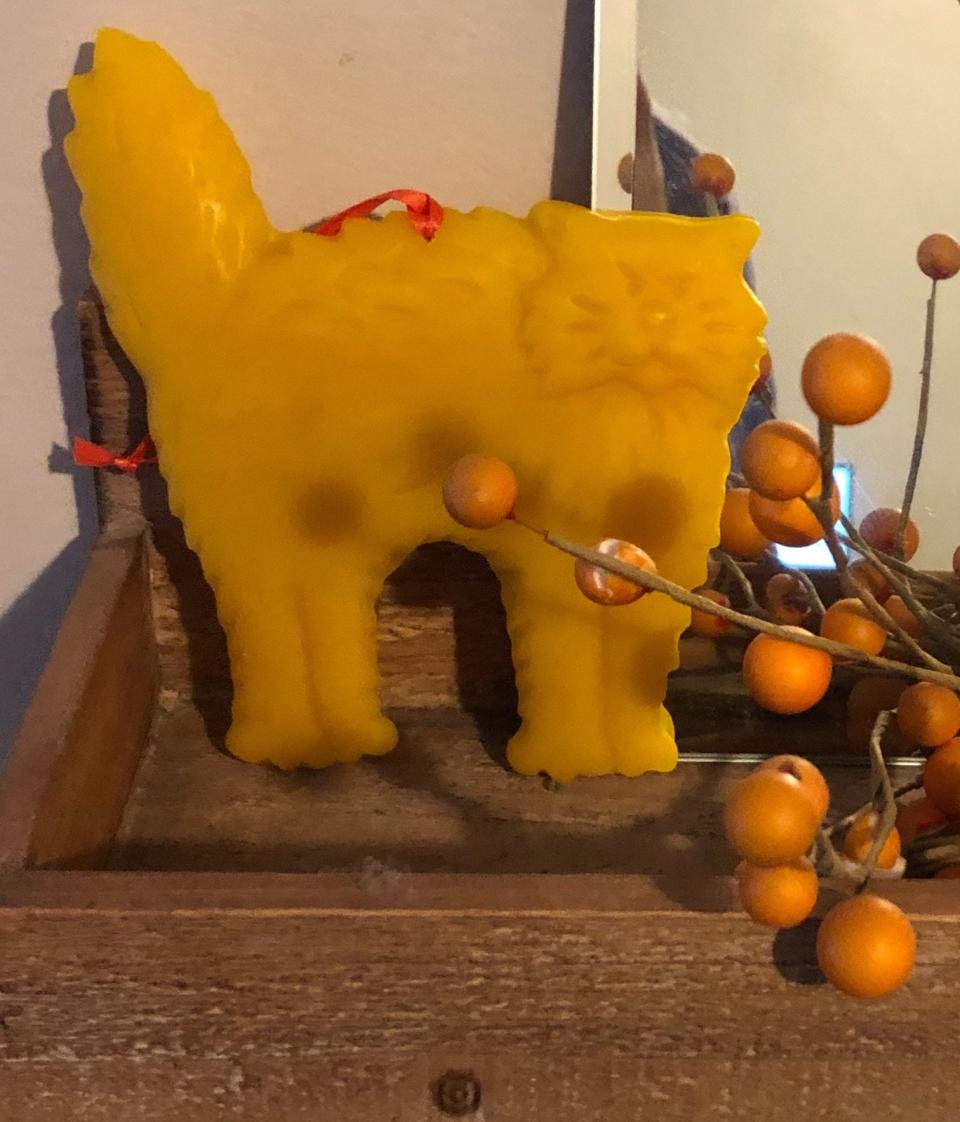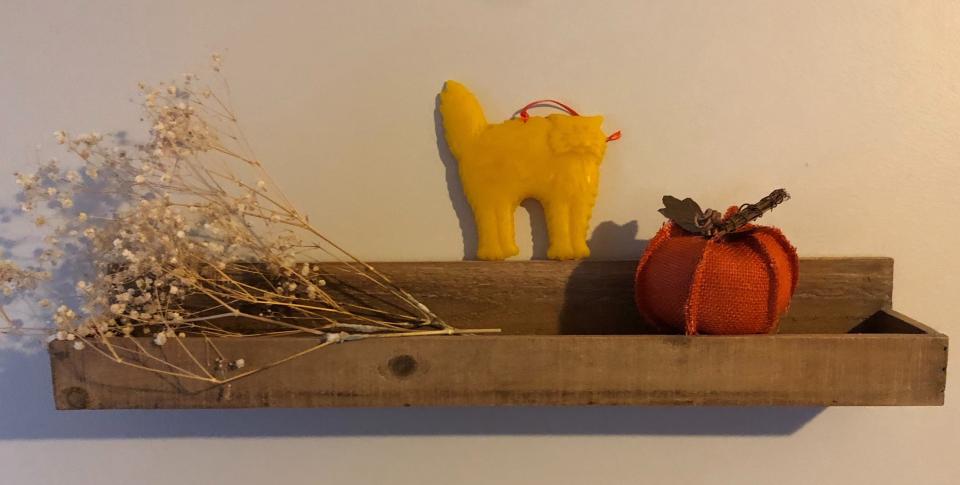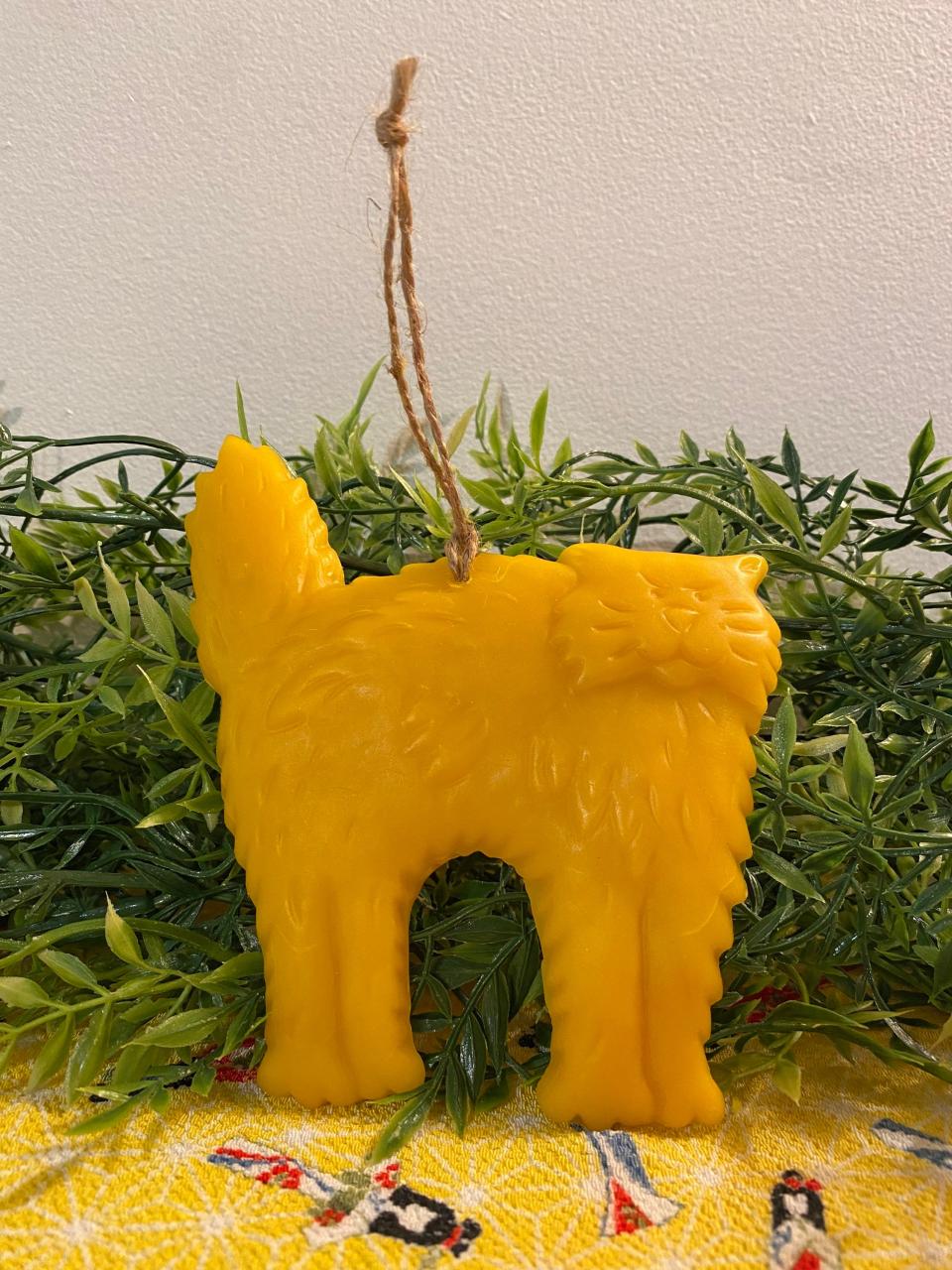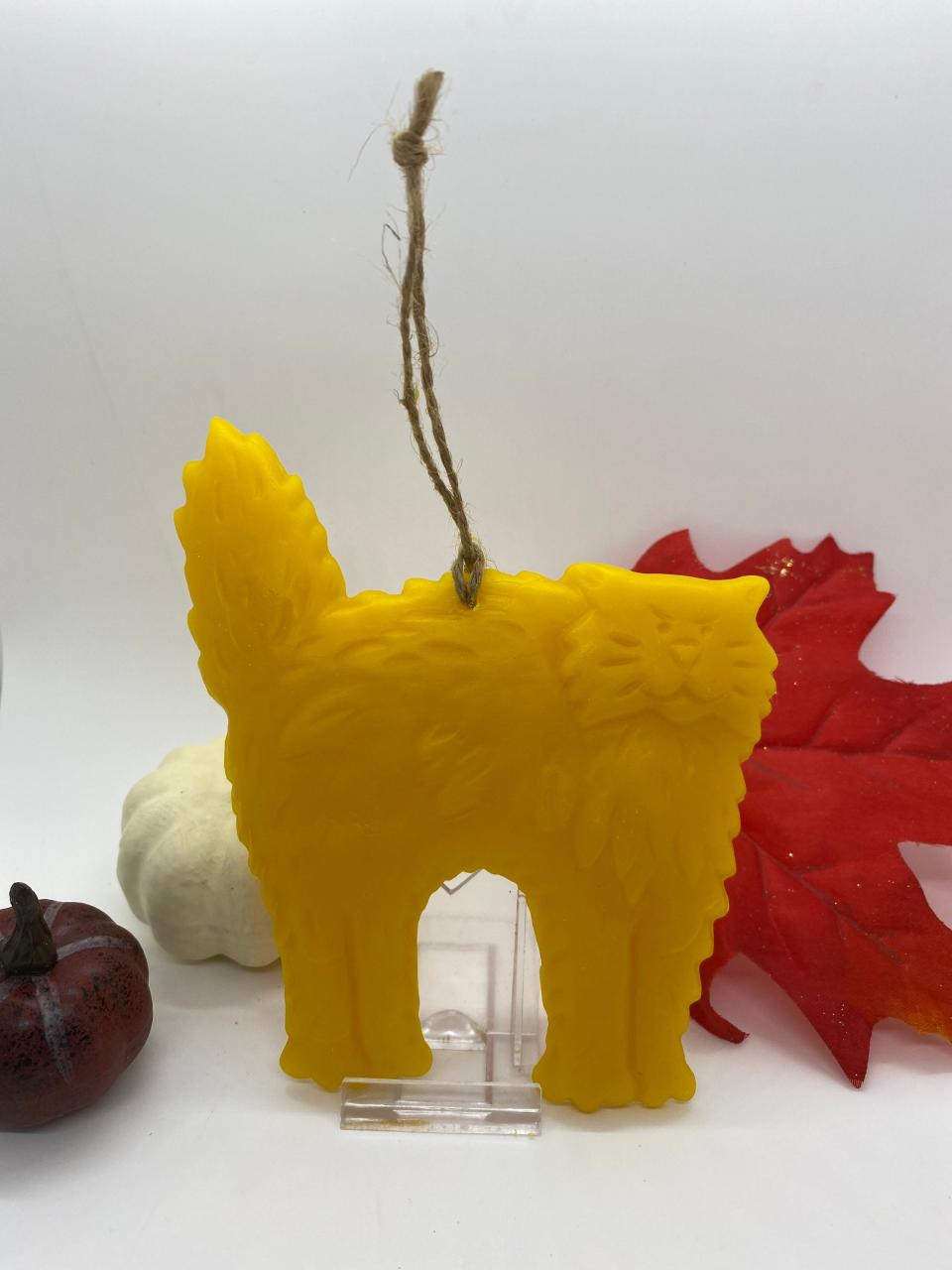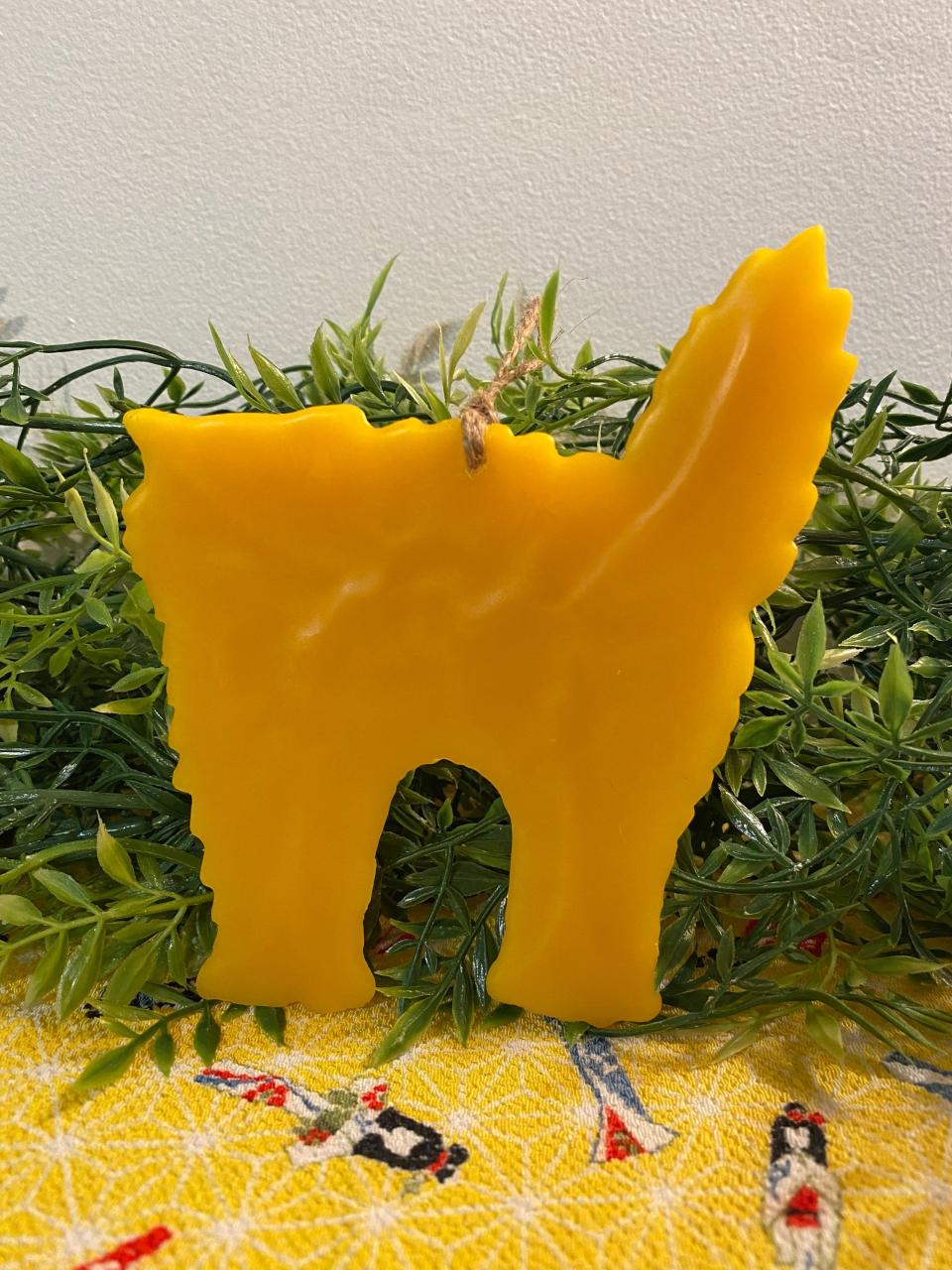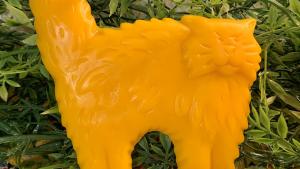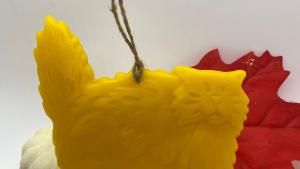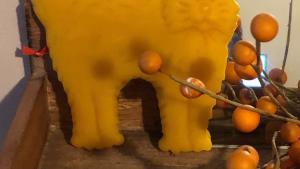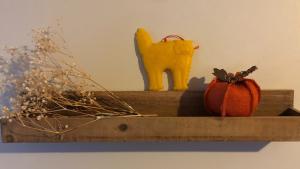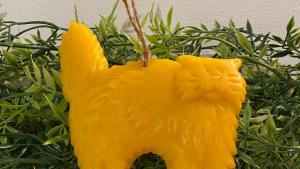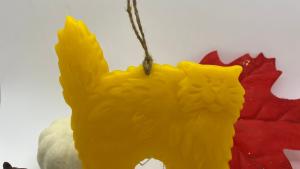 I have just poured this wonderful beeswax Halloween Cat, using a vintage stoneware mold from 1988, and it is delightful!
Such personality!
You may choose a ribbon or jute hanger or no hanger at all.
A perfect gift for any cat lover, also a wonderful addition to your Fall Decor!