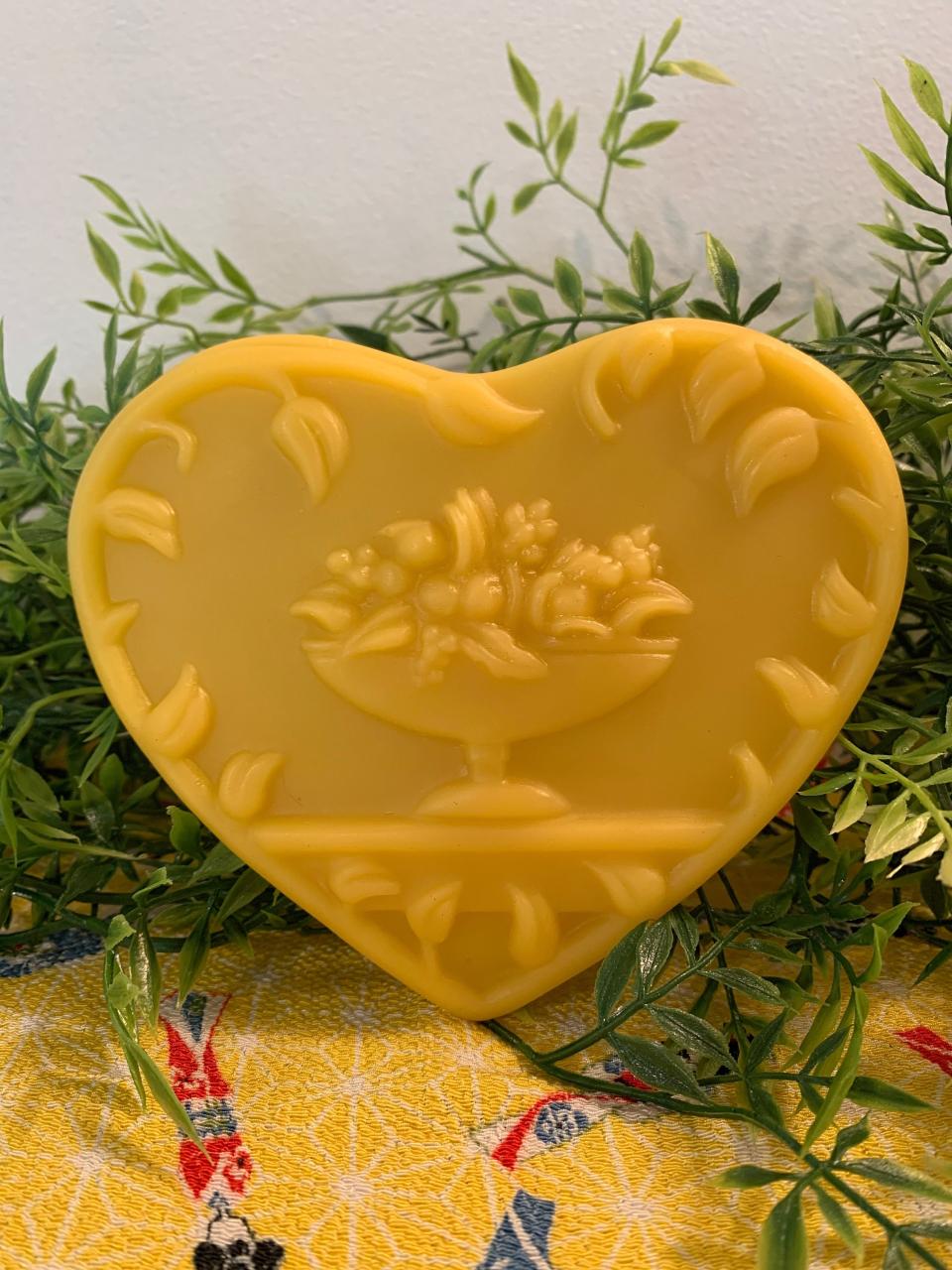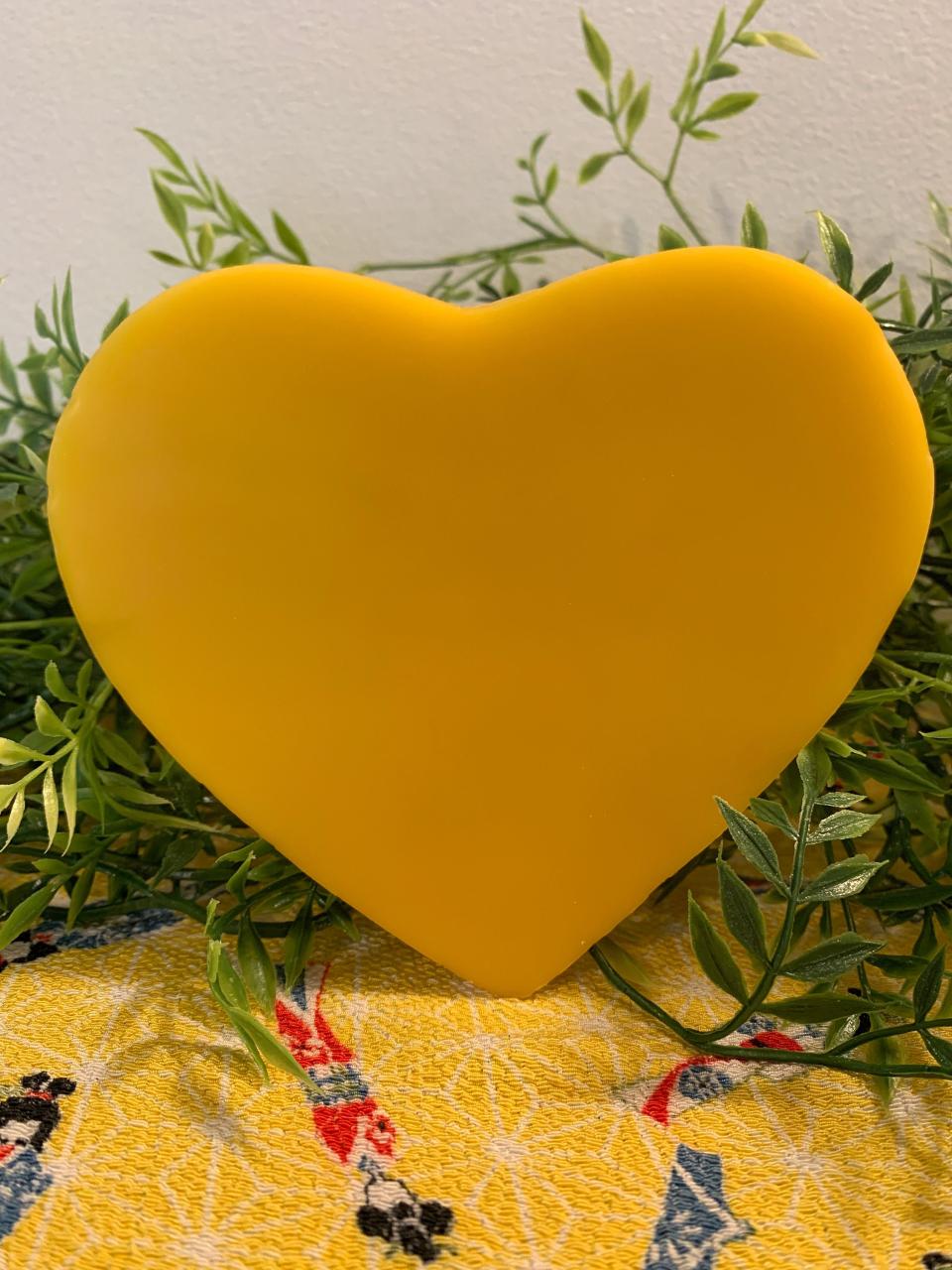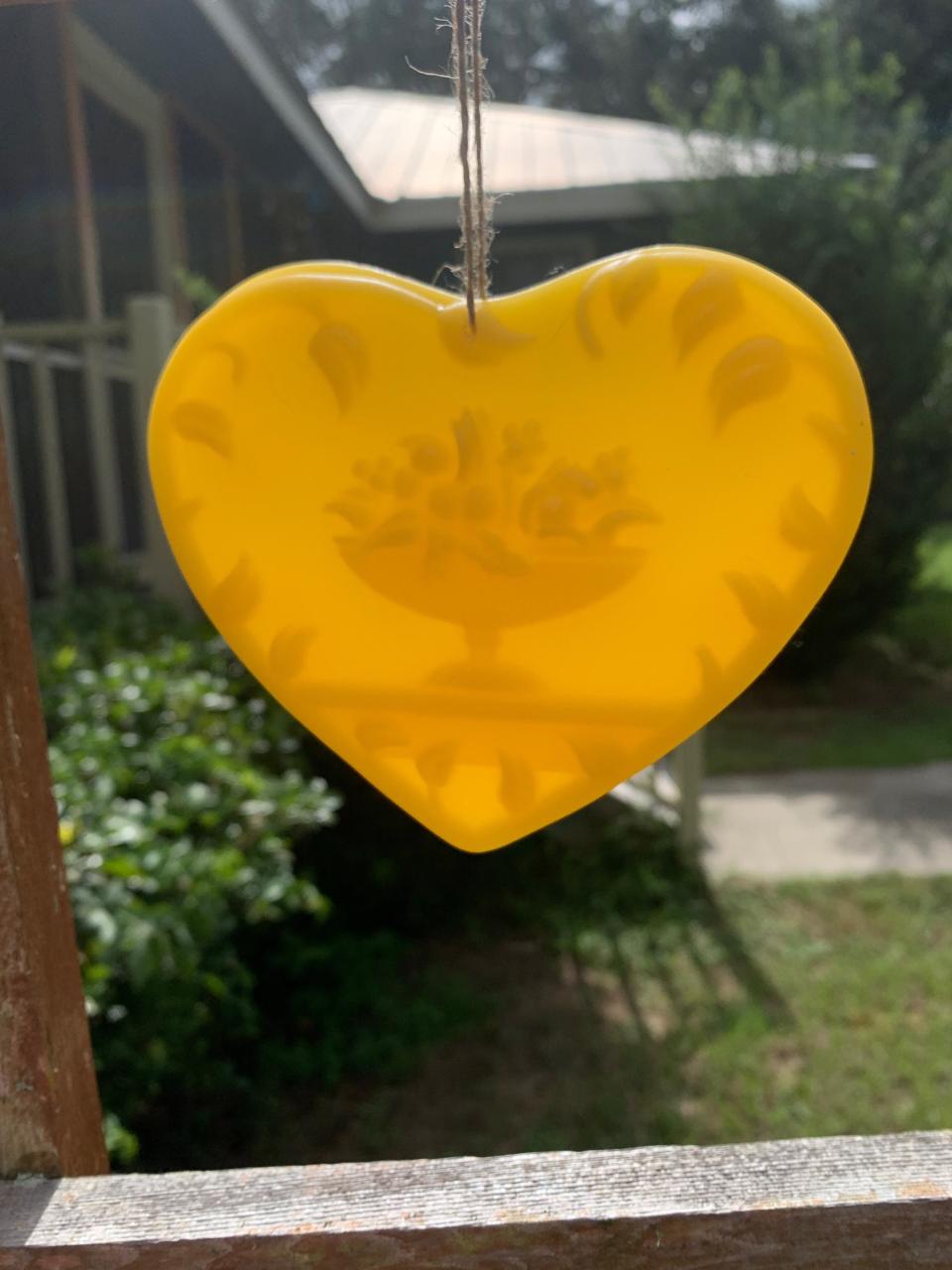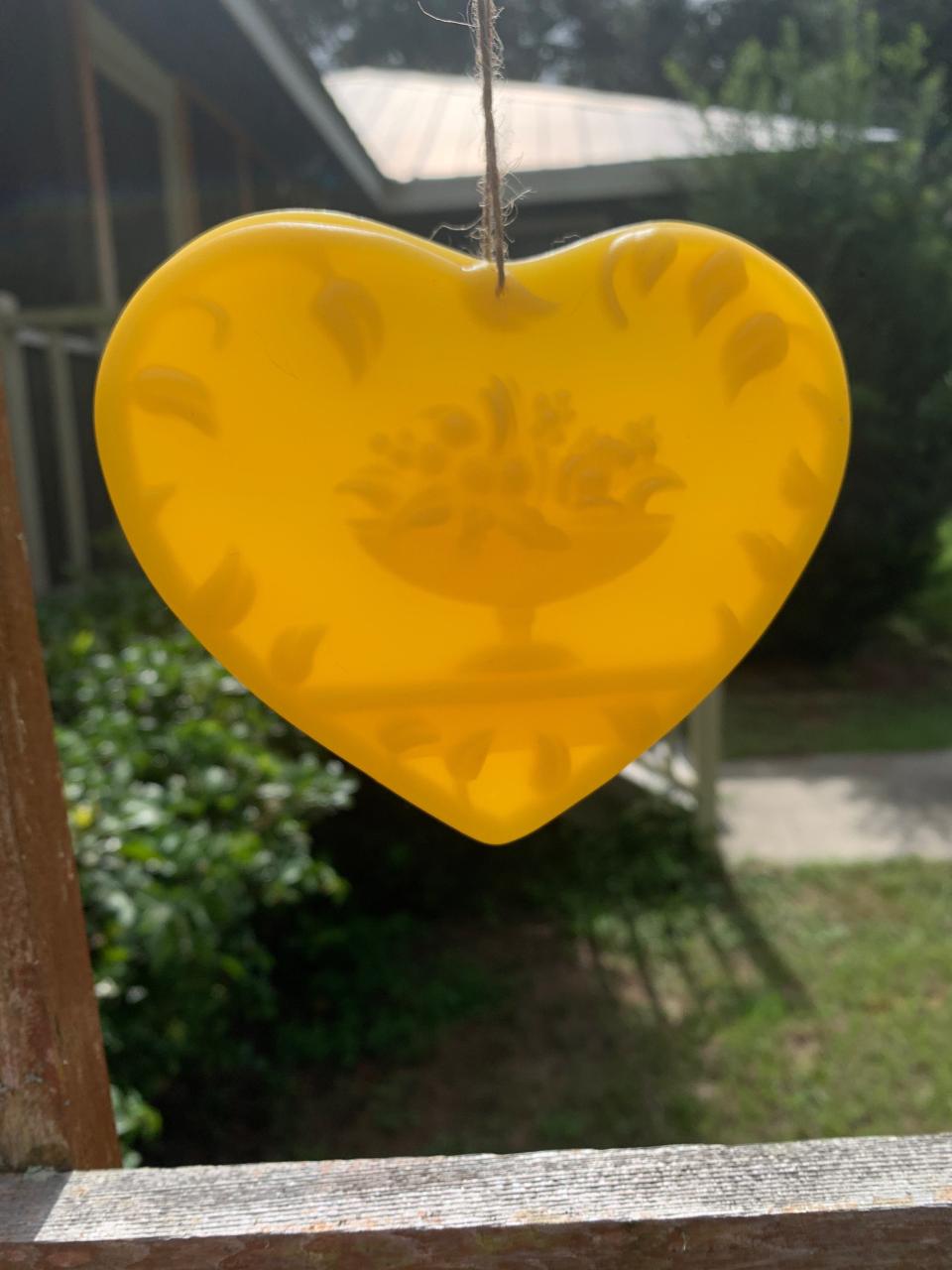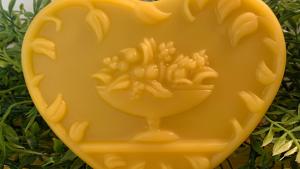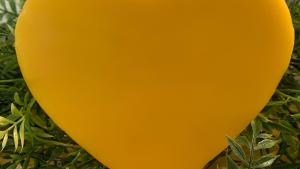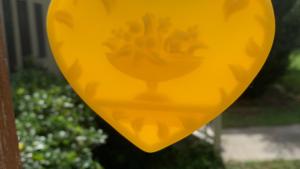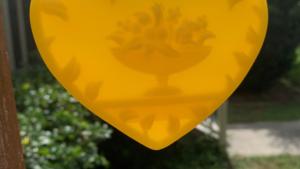 Beeswax Harvest Table Heart
This is such a pretty beeswax heart, and it is amazing how the design pops in the sunlight, so this is a great piece for a window, as well as being another piece that will be such fun to paint - I love to think of the beeswax art pieces as a blank canvas for creativity!

This is hand poured by me in a vintage mold from 1999.

You may request this with or without a jute hanger, and I am sure I will have a painted version to offer soon.

Make sure to check the Info section for tips on how to care for your beeswax art!