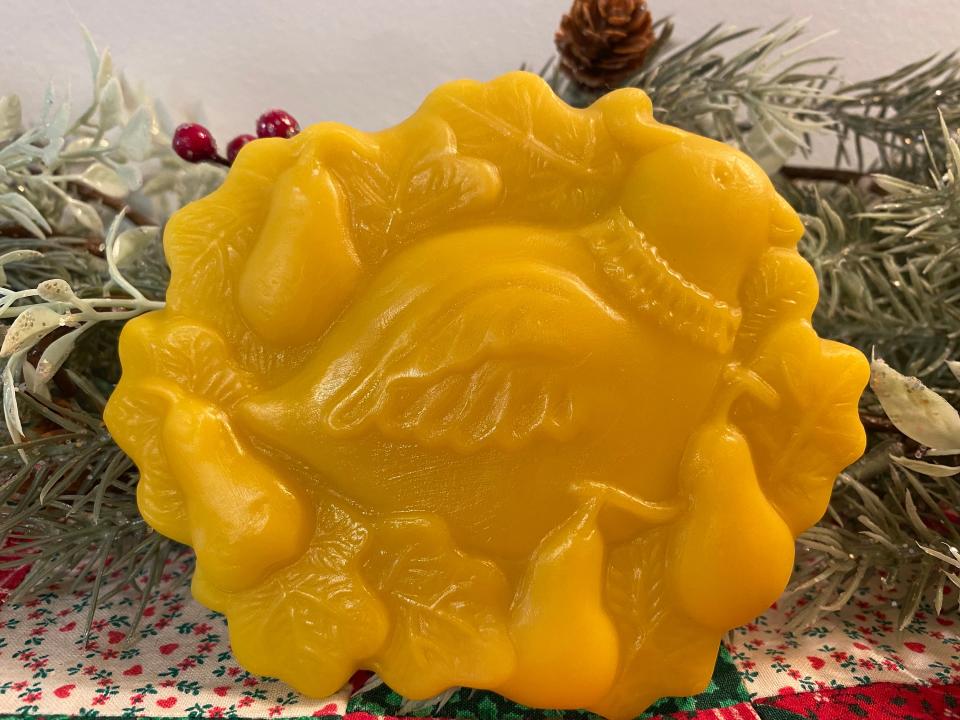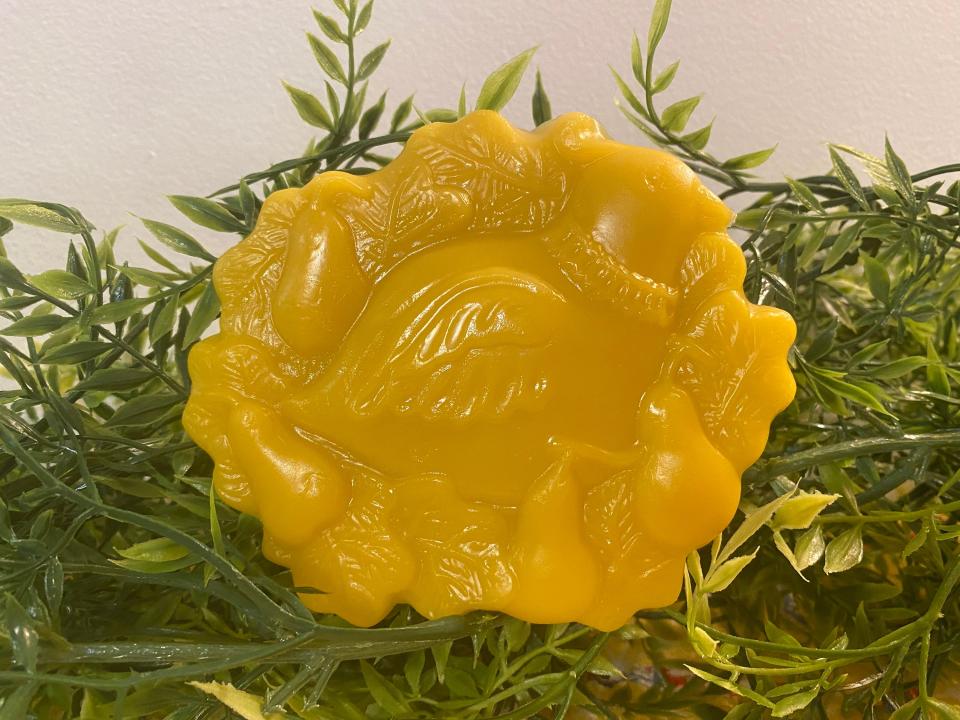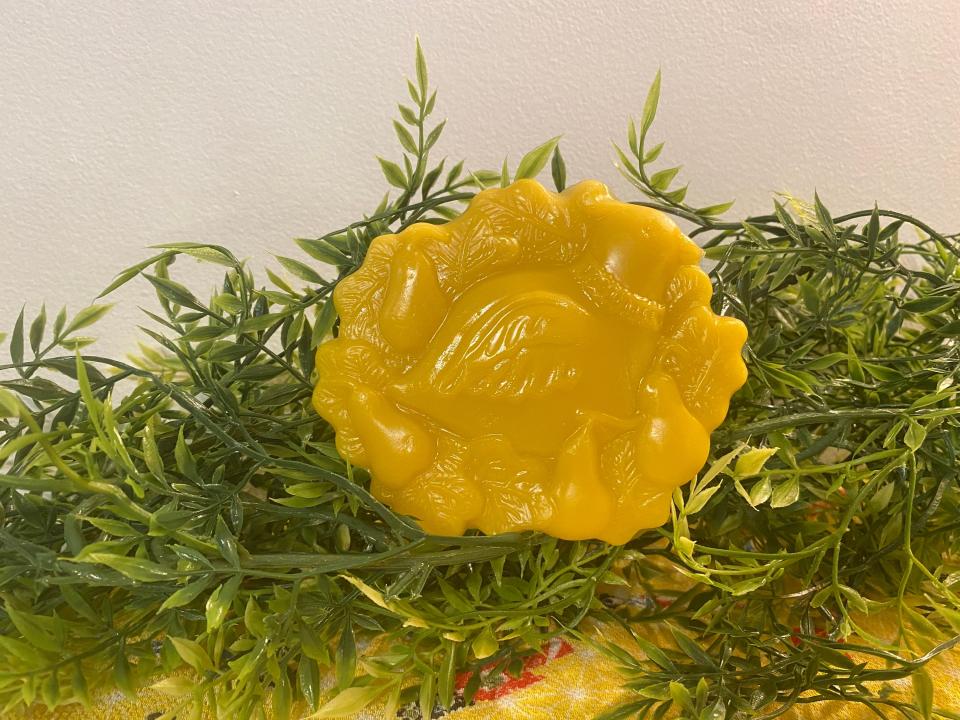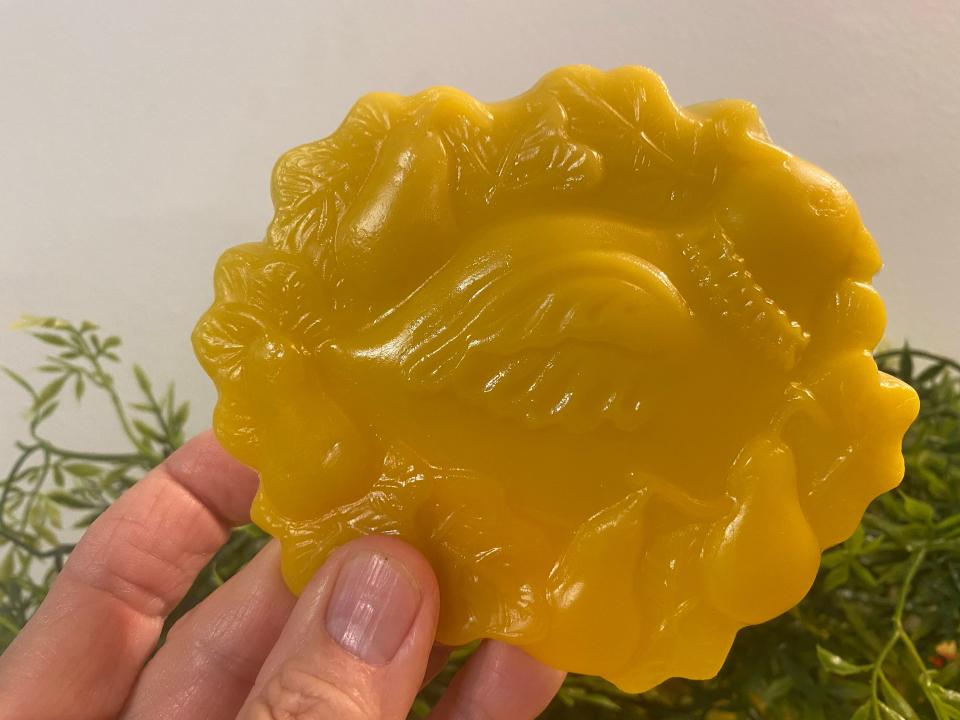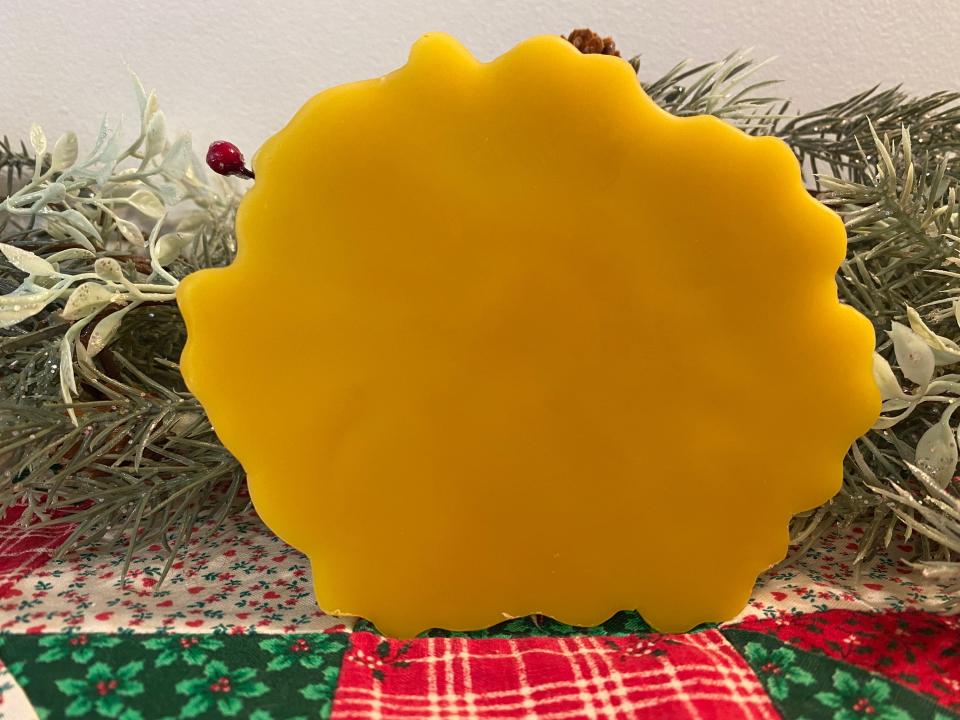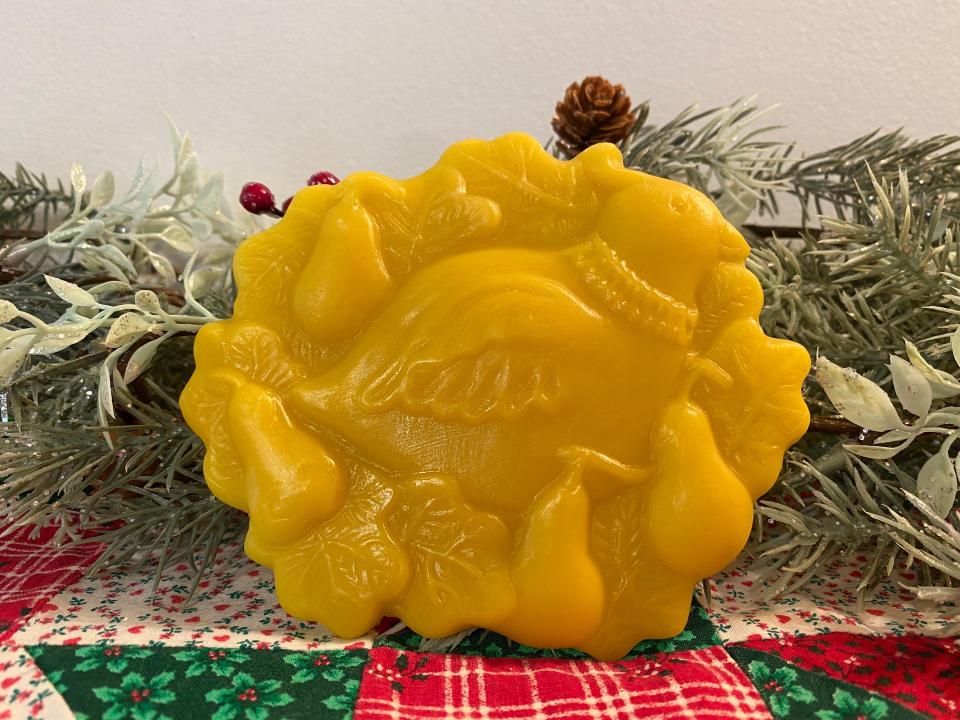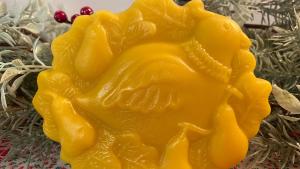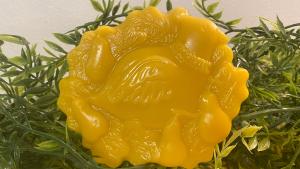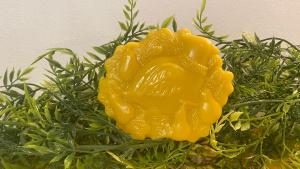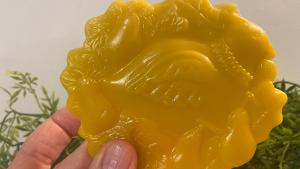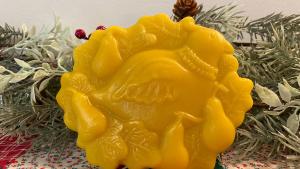 Beeswax Partridge and Pears
This adorable partridge nestled in a cozy ring of pears and leaves is individually hand poured in a vintage mold using 100% pure beeswax.
Wonderful to place on a stand, or choose a jute or ribbon hanger and hang in a window or on a wall!
Exquisite detailing and that subtle hypoallergenic scent make this a wonderful unique gift for any age.