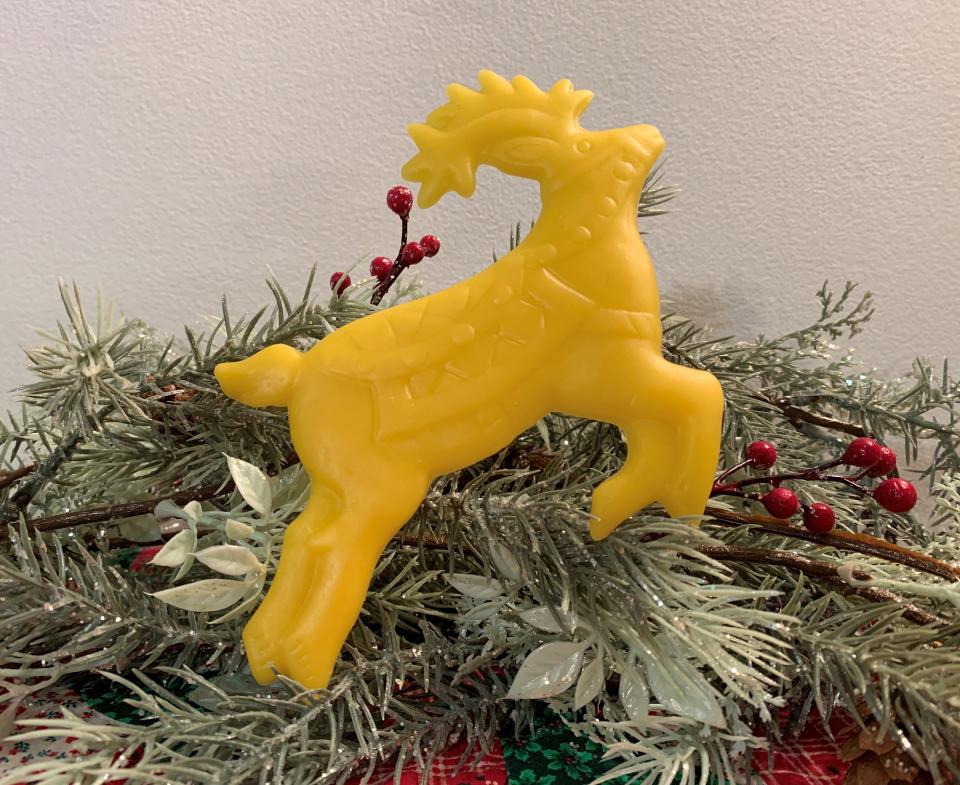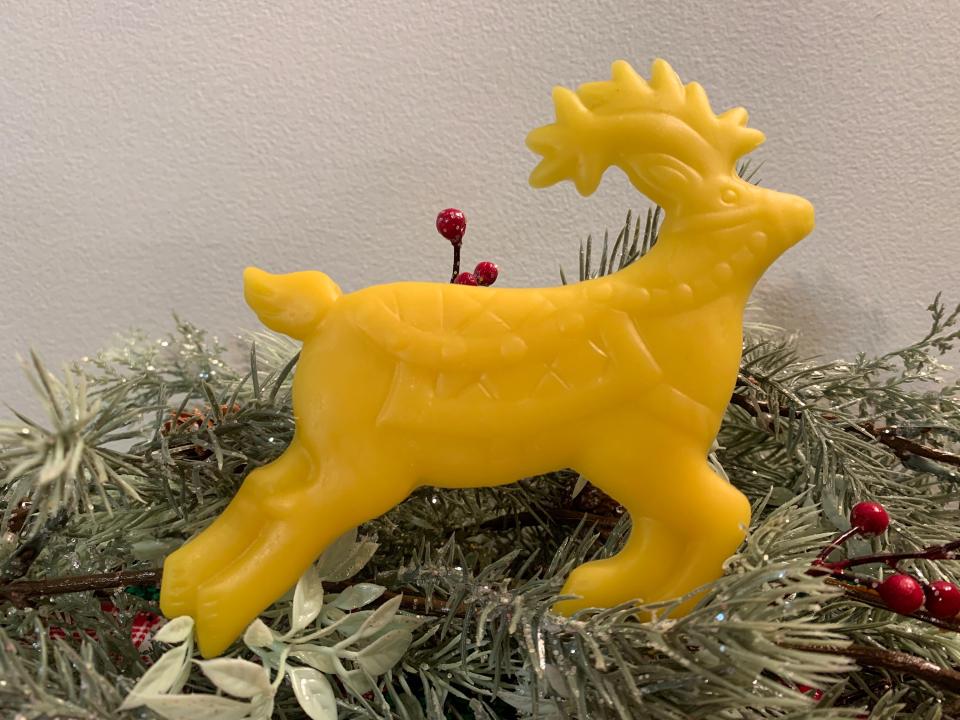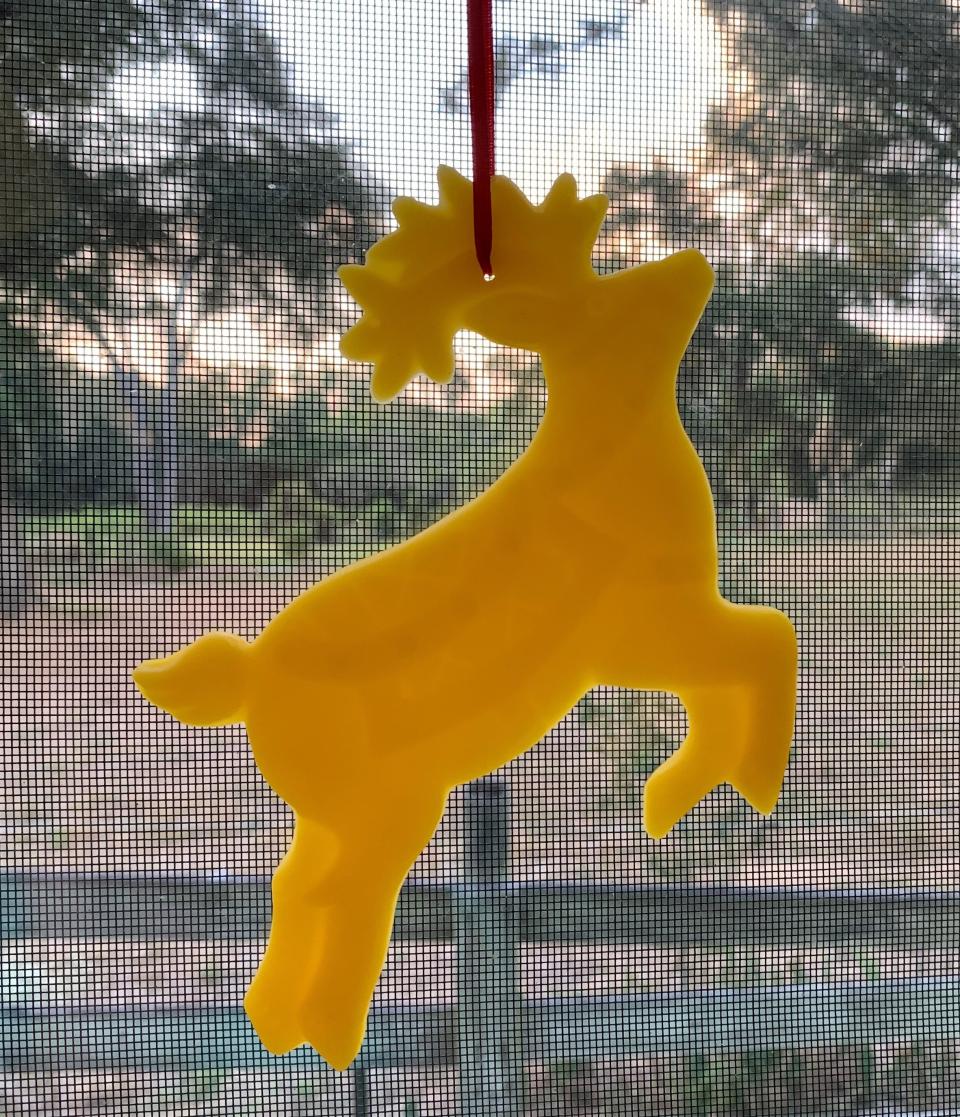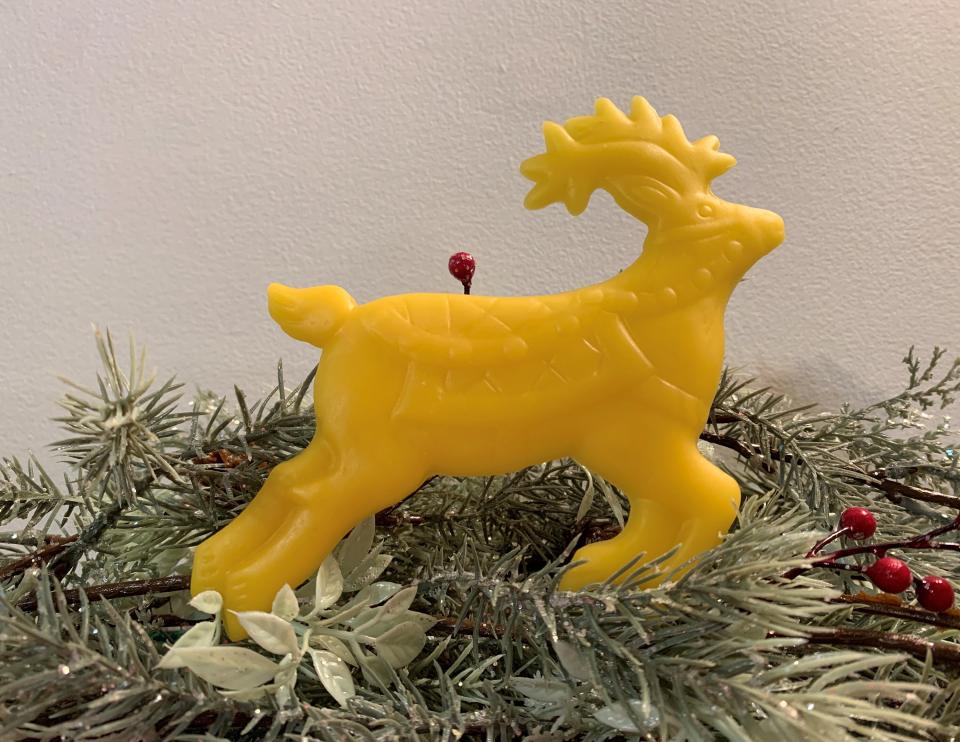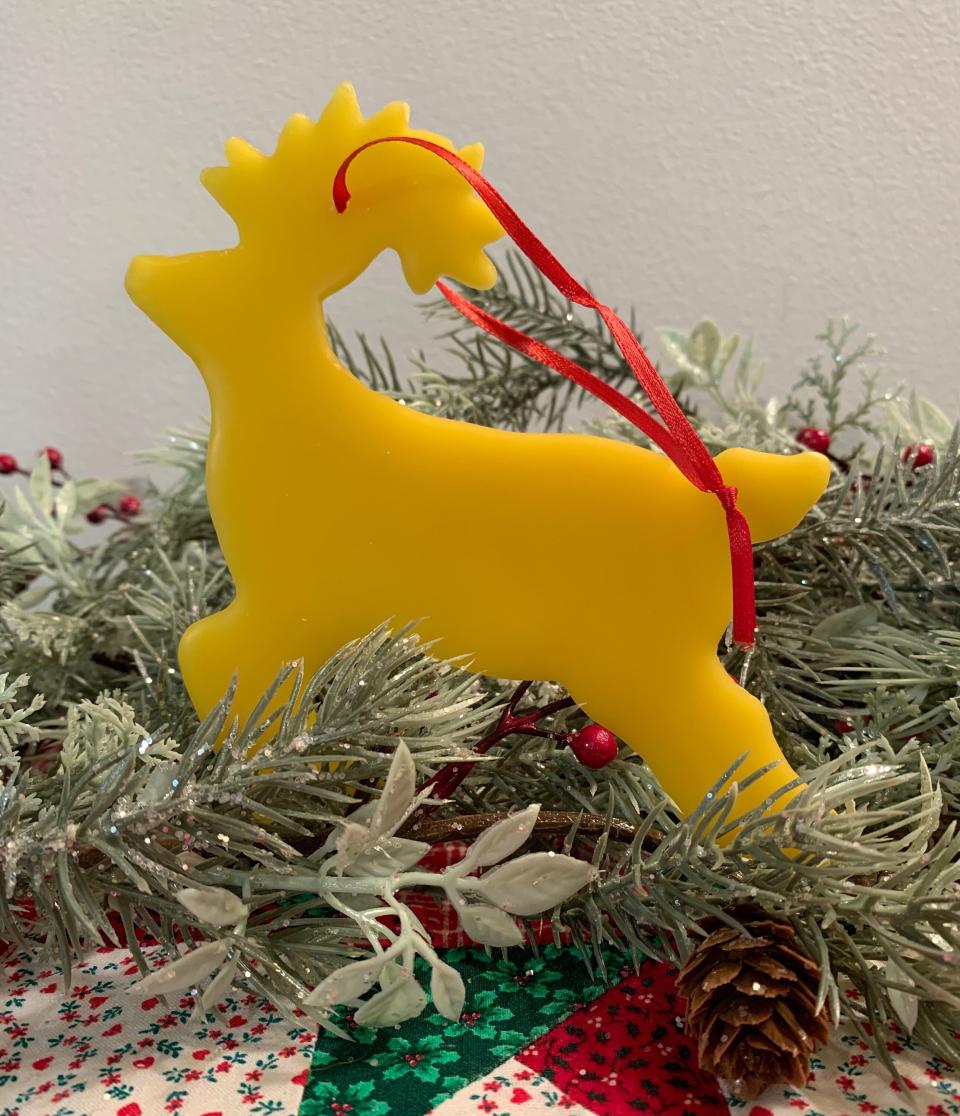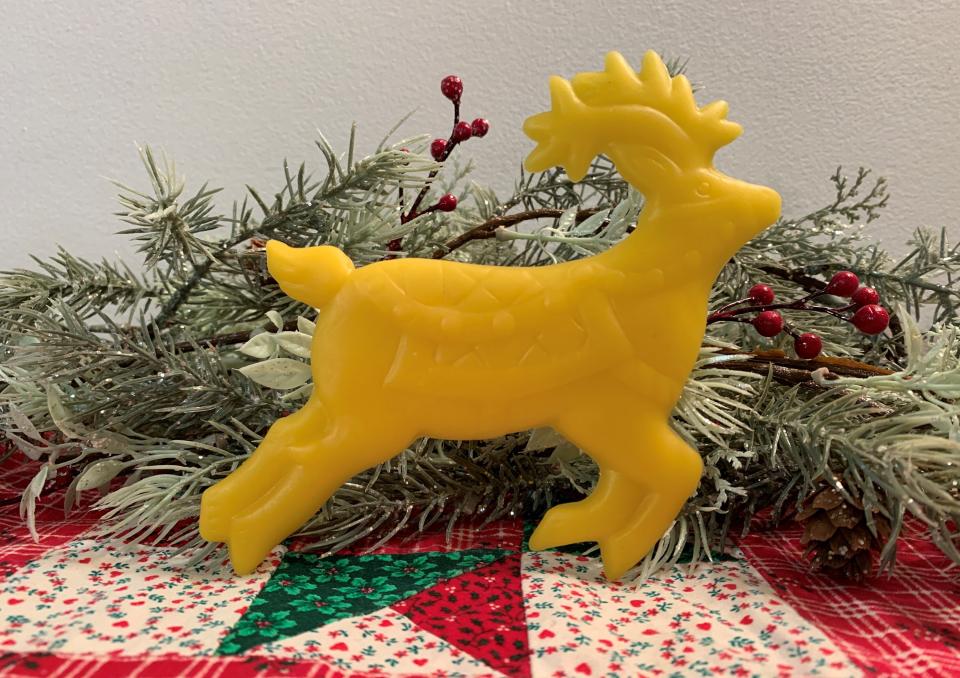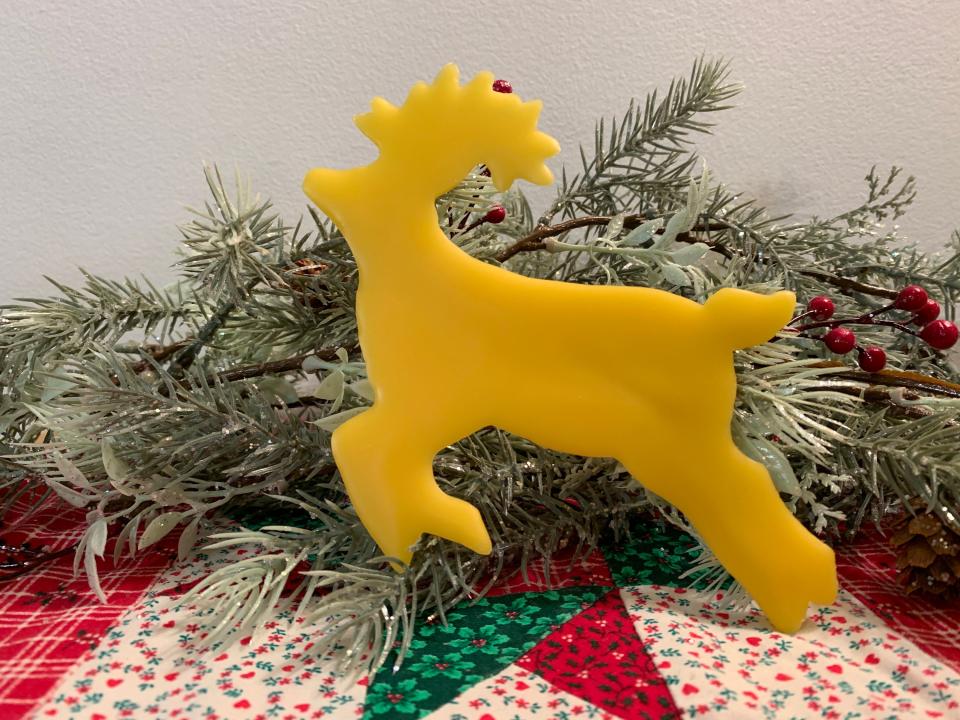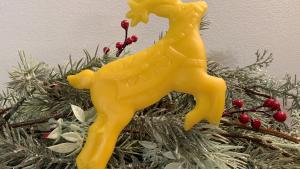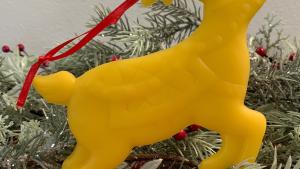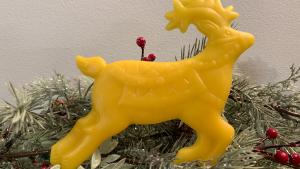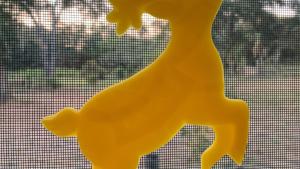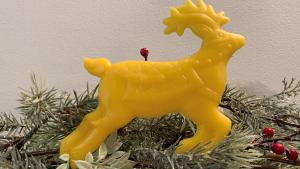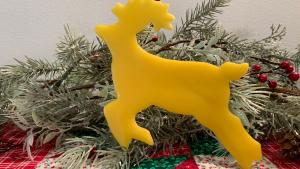 This is a sweet 100% pure beeswax reindeer named Prancer that I hand pour in a vintage mold from 1992.
A perfect size for your tree, mantle, tucked in a wreath, or hanging in a window, where the sun's warmth enhances the sweet subtle hypoallergenic scent of beeswax.
Beeswax varies in color from a caramel to a cream to the most common yellowy gold....all dependent on what flowers the bees were pollinating!
To me, it isn't Christmas until all my reindeer come out to play!
Hand poured vintage beeswax art makes a wonderful gift for co-workers, family and friends, and with free shipping it is a great value as well.