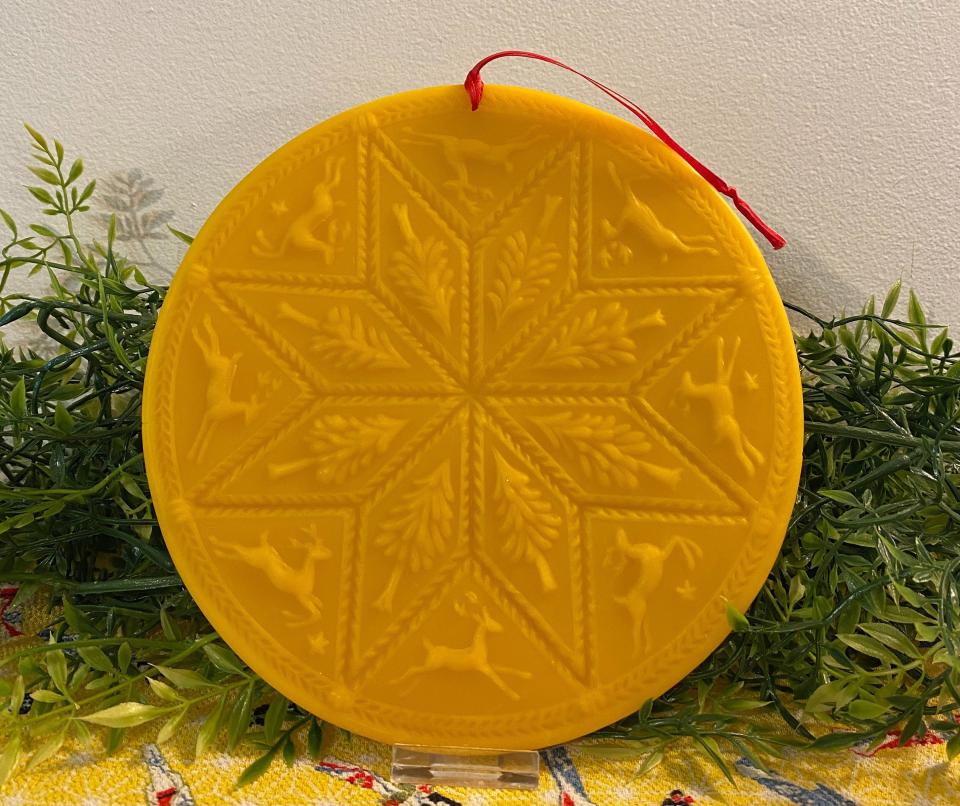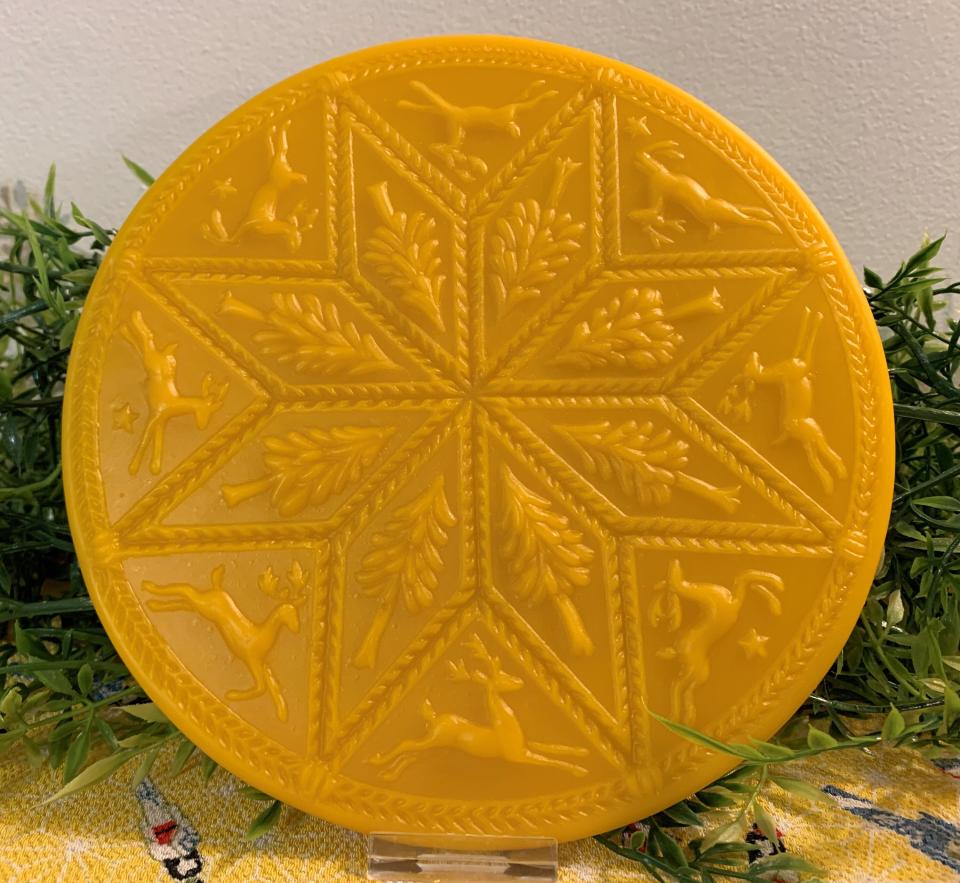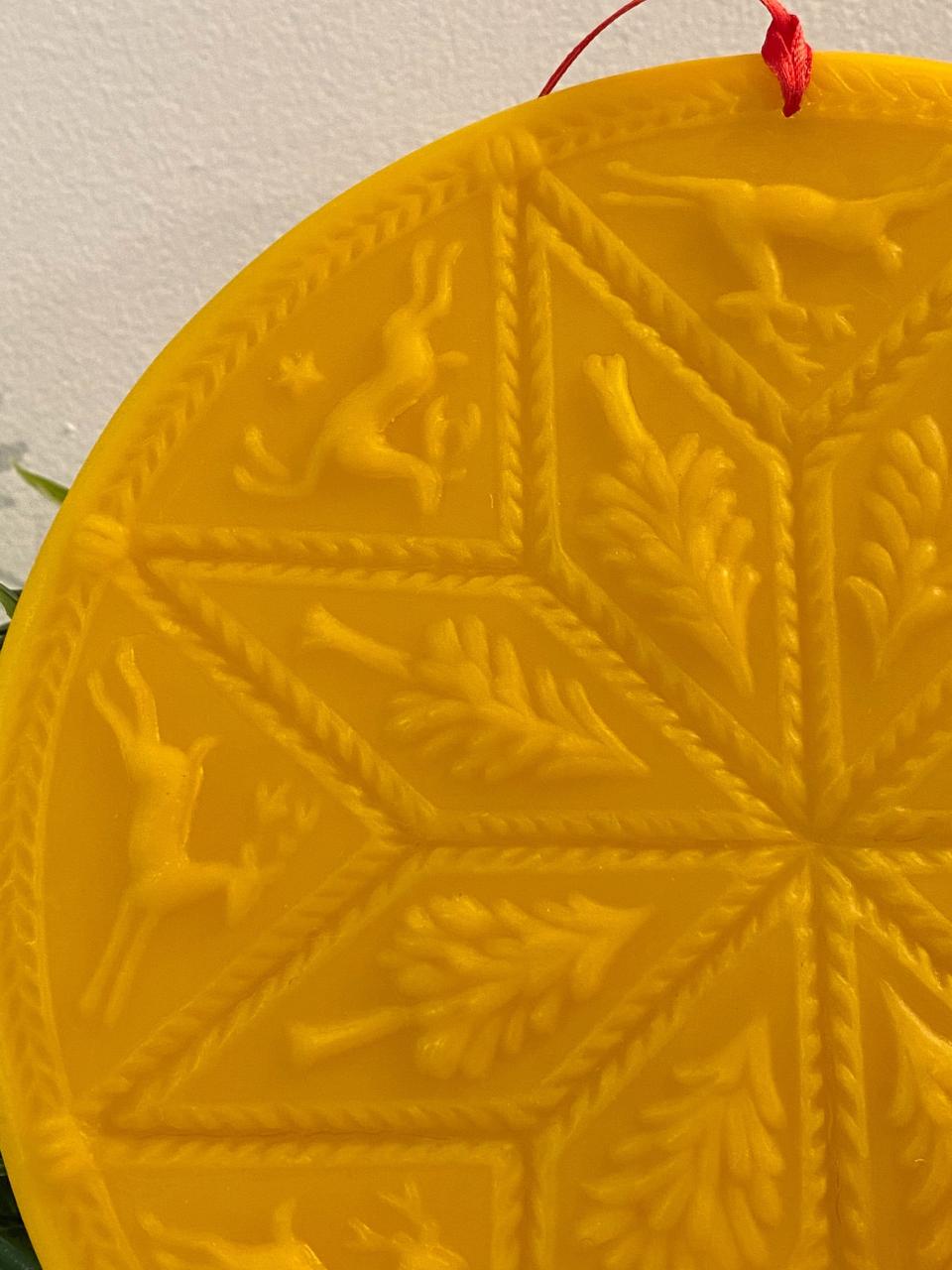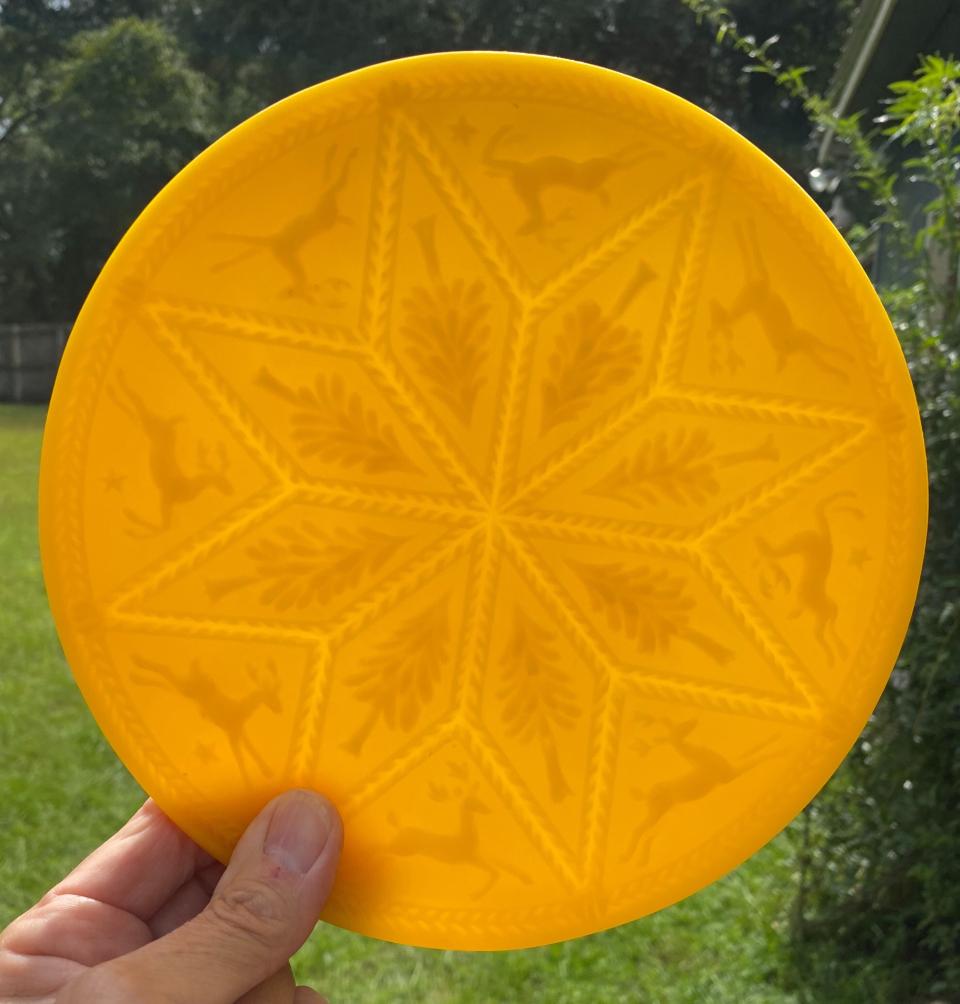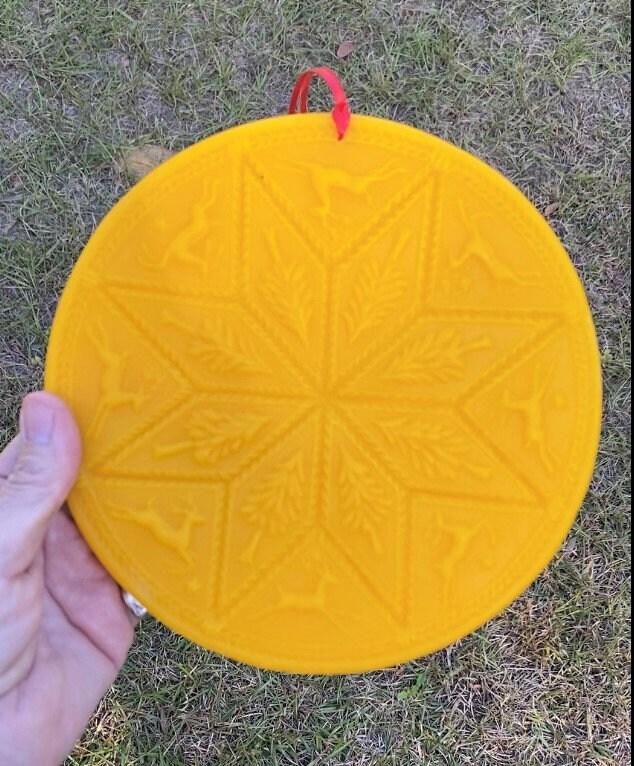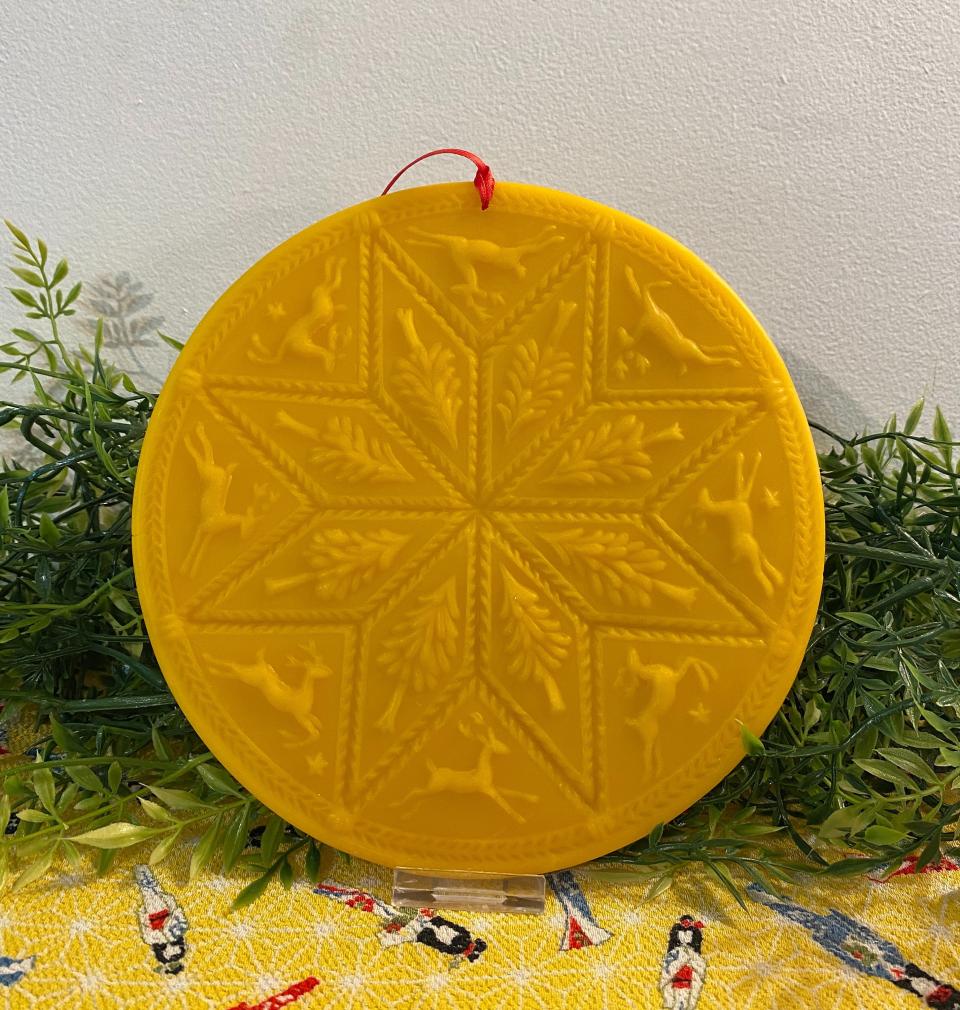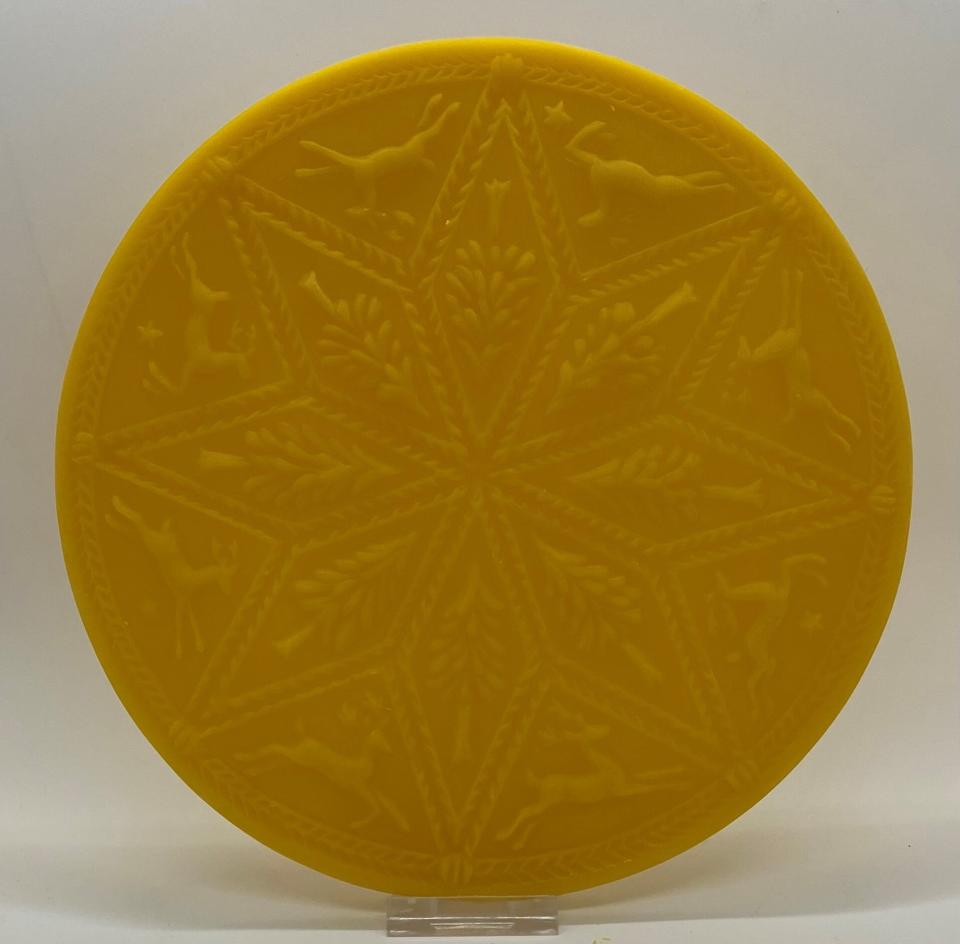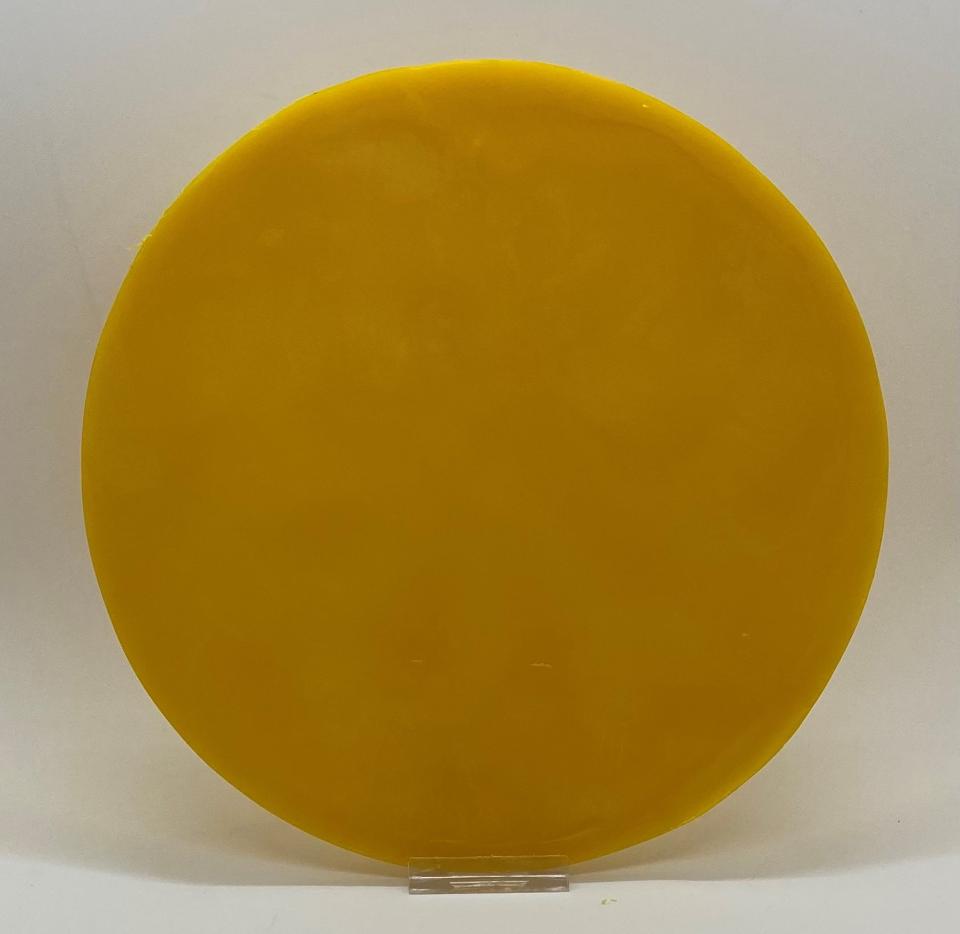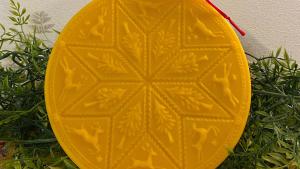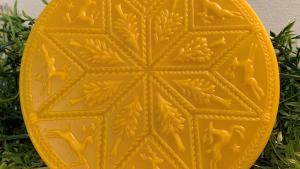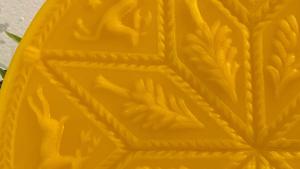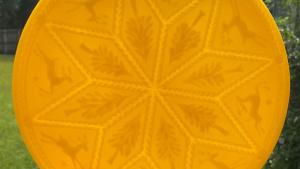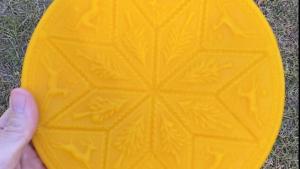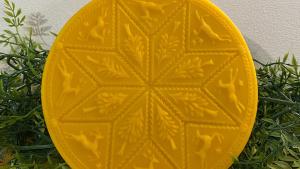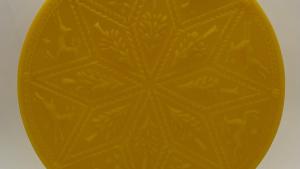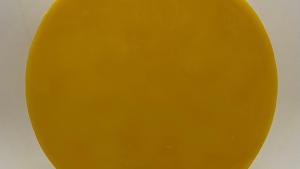 Beeswax Reindeer Tree Star Beautiful Larger Holiday Décor Piece
NEW!
This is a wonderful piece of beeswax folk art for the Christmas Season! It has a beautiful star motif with pine trees in the center and leaping reindeer around the border.
Measuring 7 1/2" across, this is a wonderful item to add to your Holiday collection!
Hang it in the window and the light shining through makes the details stand out beautifully, as shown in the outdoor shot, as well as warming the beeswax so it emits more of it's lovely hypoallergenic scent!
Hand poured by me in a vintage mold, you may request a jute or ribbon hanger, or no hanger if you want to display it in a stand.