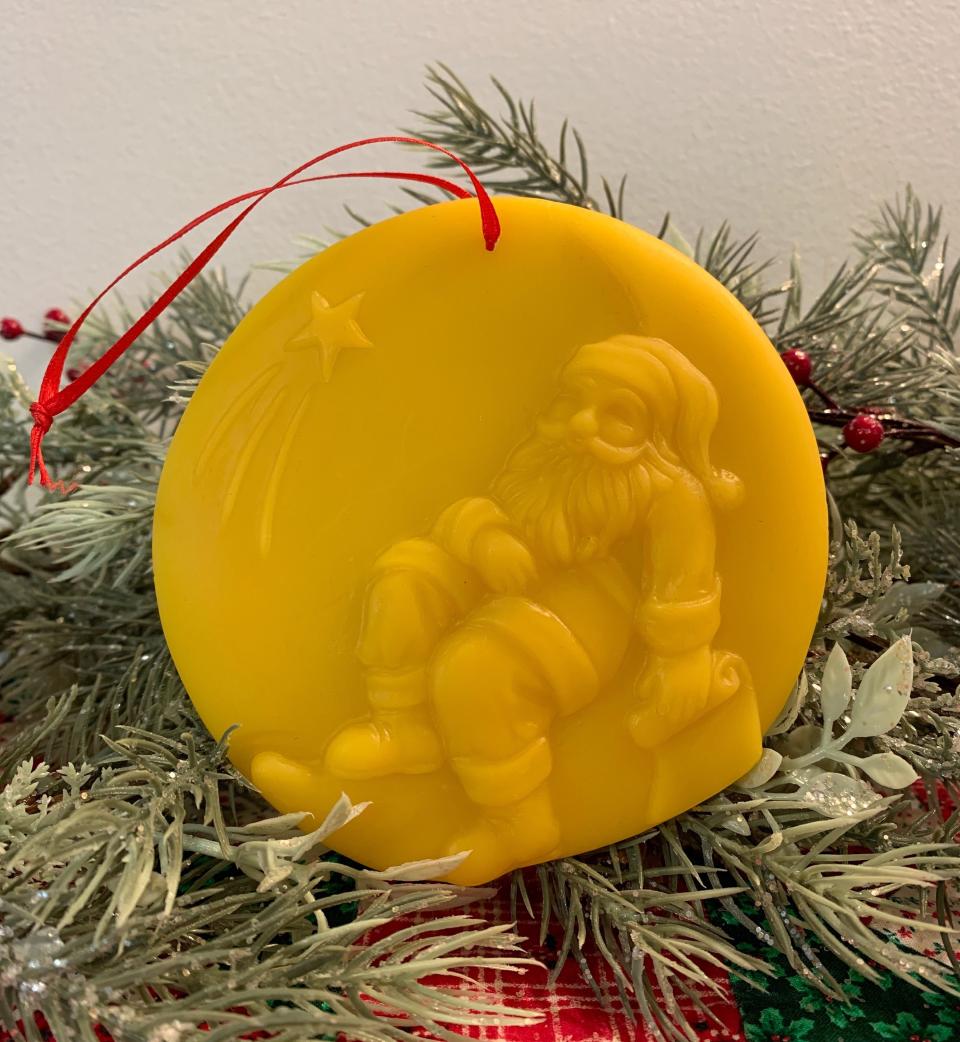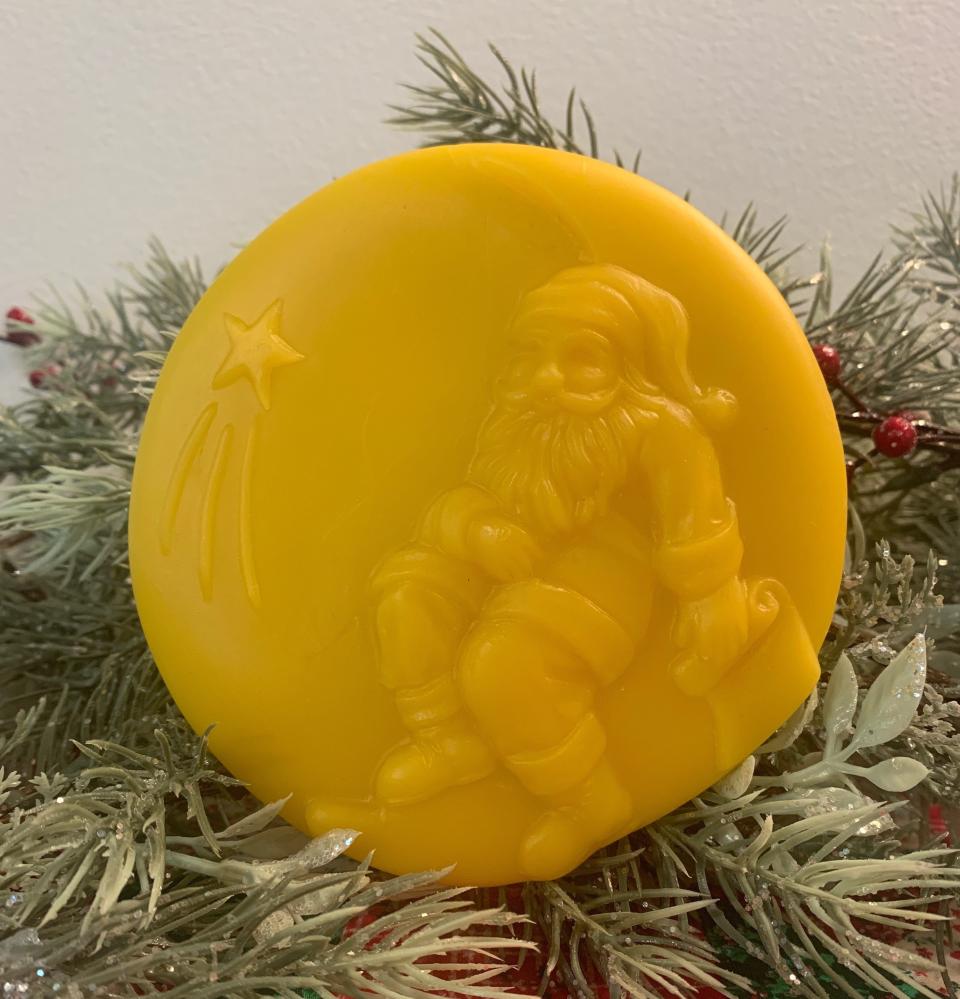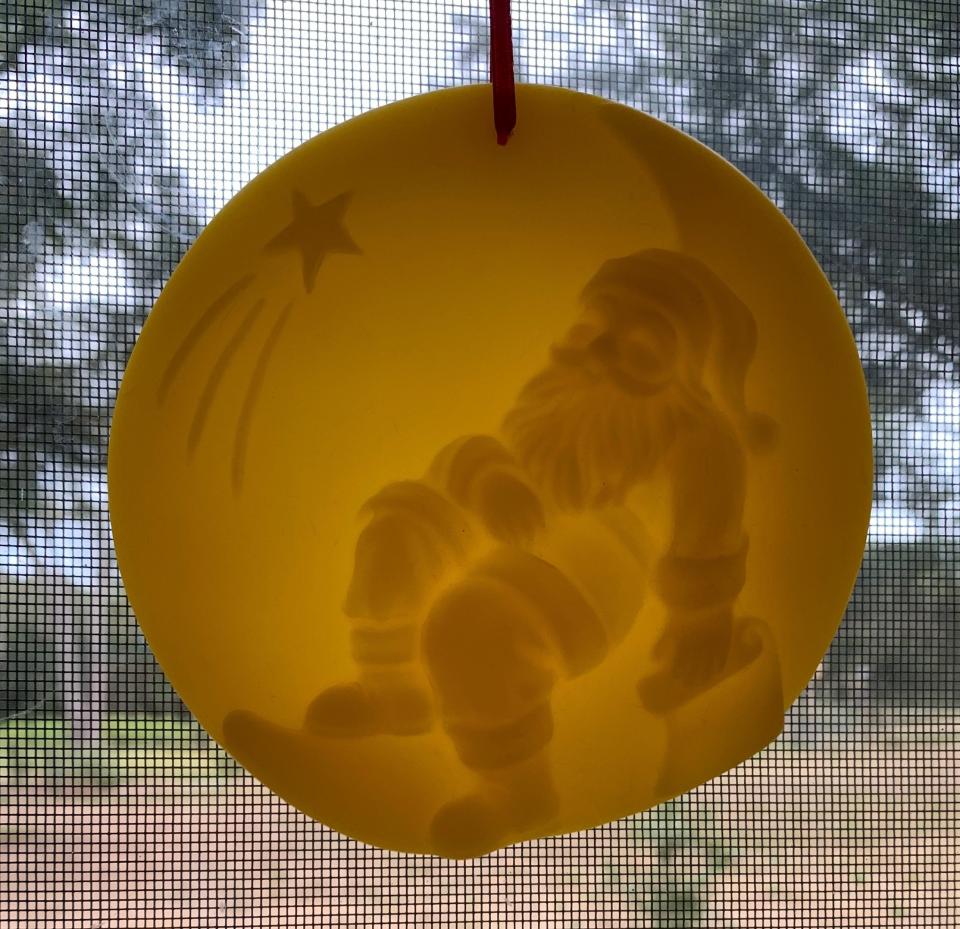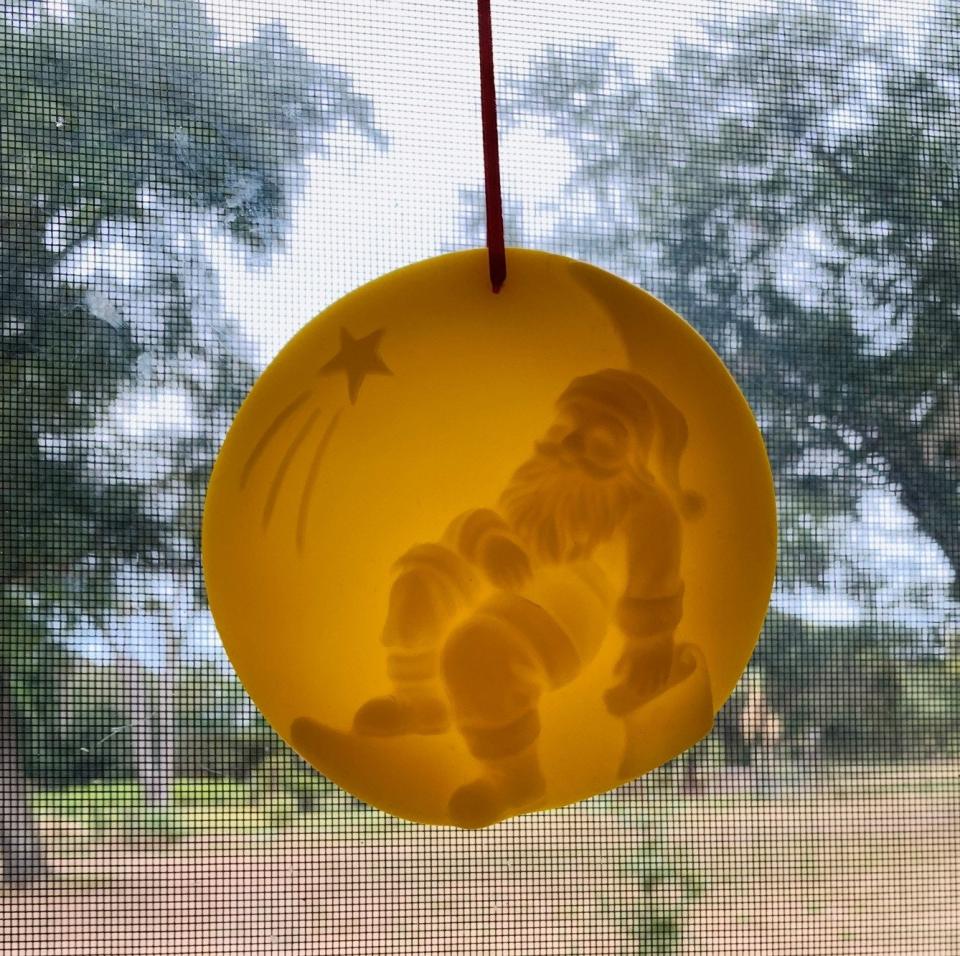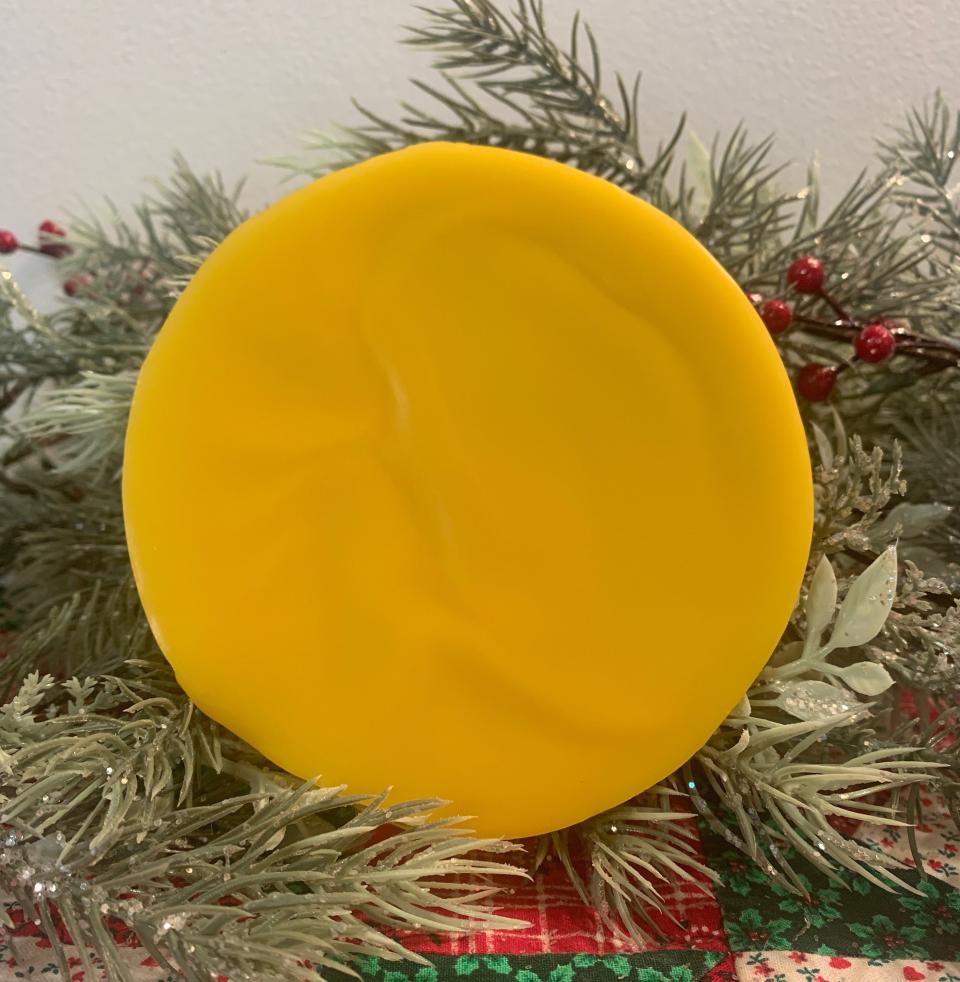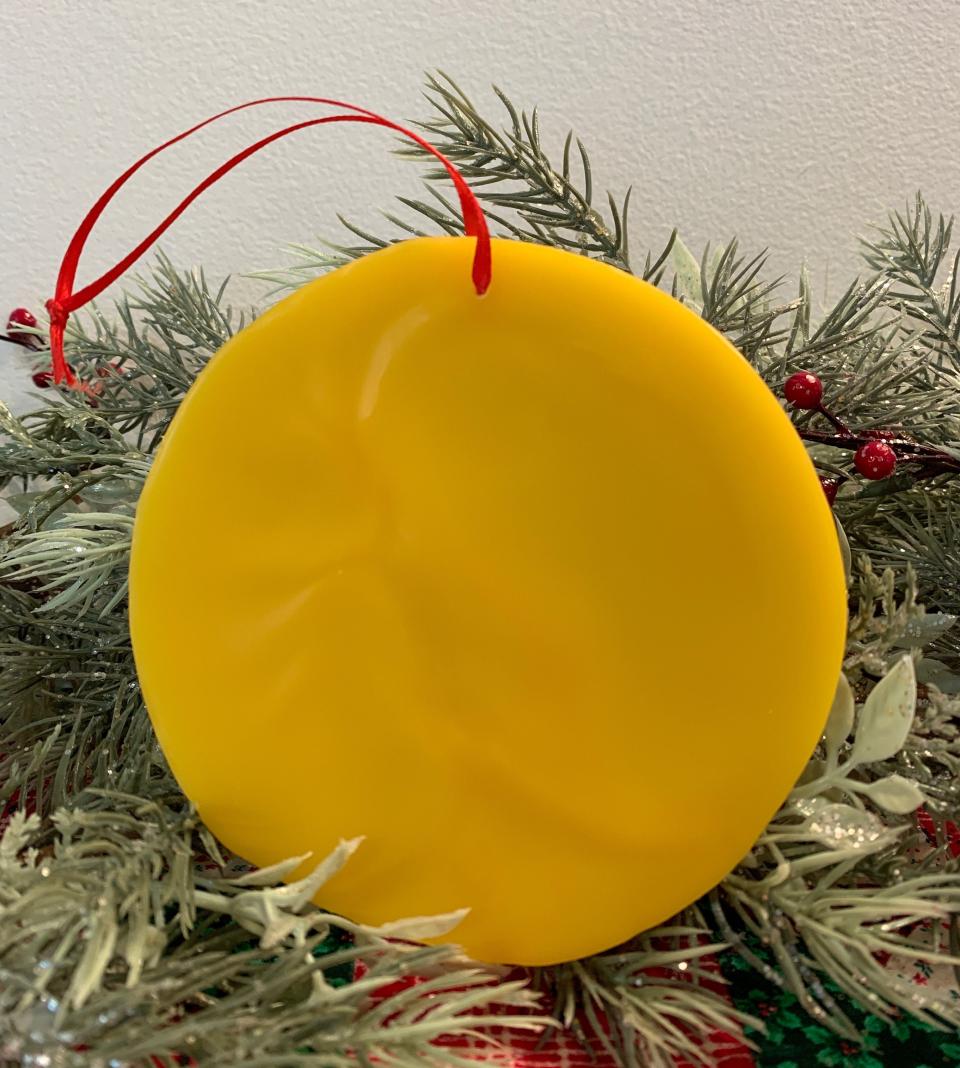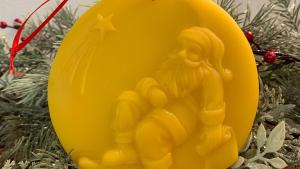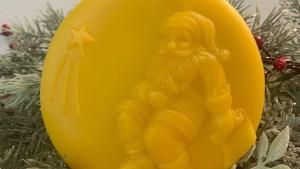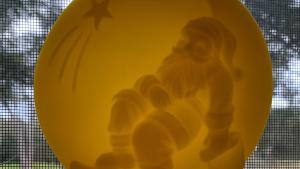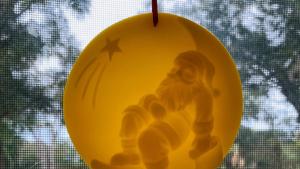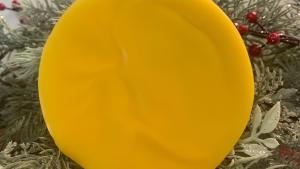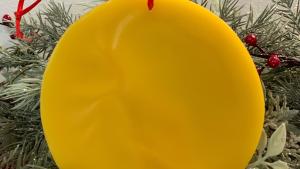 Santa's Nap in beeswax is pretty much perfect! A great companion piece to my Santa in the Moon, here is Santa taking a break from his list and having a snooze on Mr. Moon!

This wonderful beeswax Santa is individually hand poured in a limited edition vintage mold from 2000, and comes with a ribbon for hanging if you choose.
Perfect for your tree, or mantle, perhaps added to a wreath, or as wall décor in any room in your home!

Beeswax Christmas ornaments are a holiday tradition dating back hundreds of years, and add the perfect touch of handmade rustic vintage to your holiday decorating.
They also make a wonderful pallet for any artist, young or old, to paint.

The added bonus? They look great in a window as the beeswax is translucent, and not only do you get two tone detailing, the wonderful natural hypoallergenic scent is released as well!

Beeswax Christmas ornaments are ideal for gifting, as well!