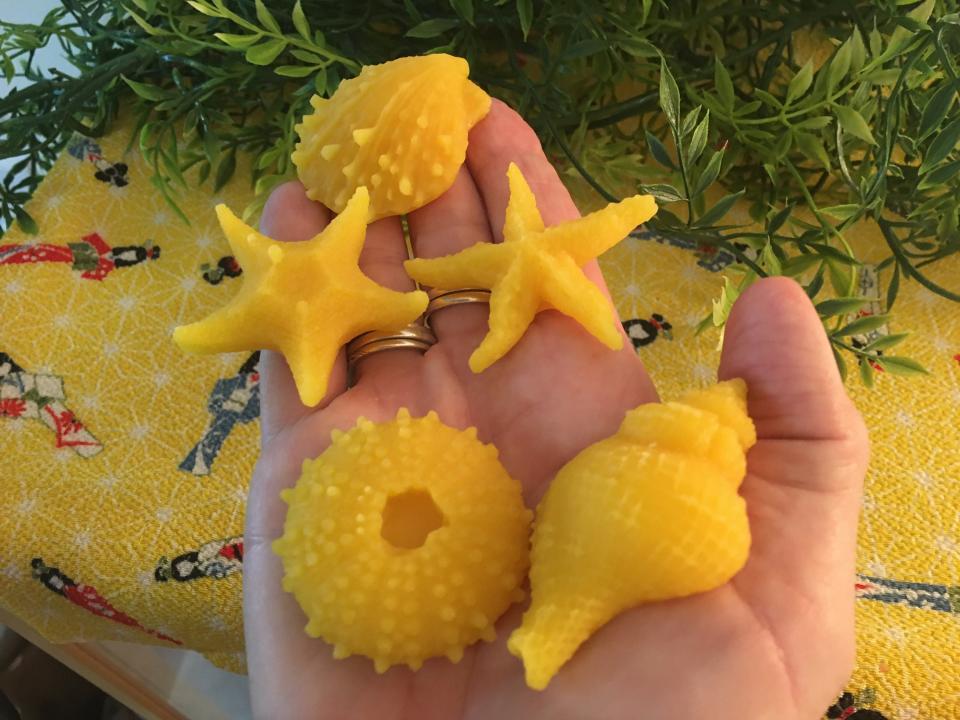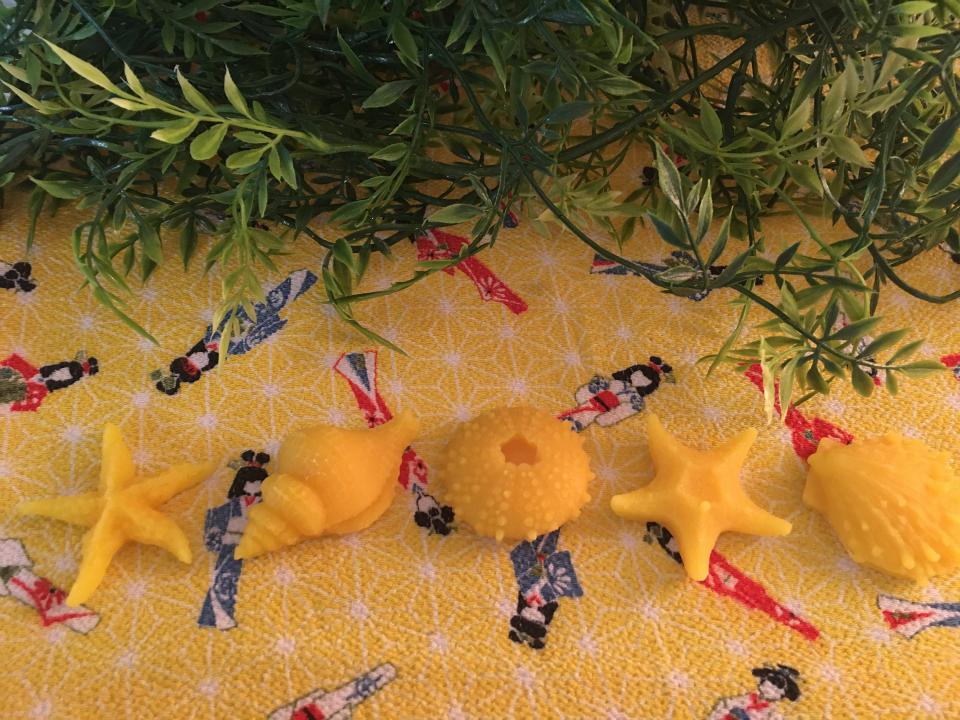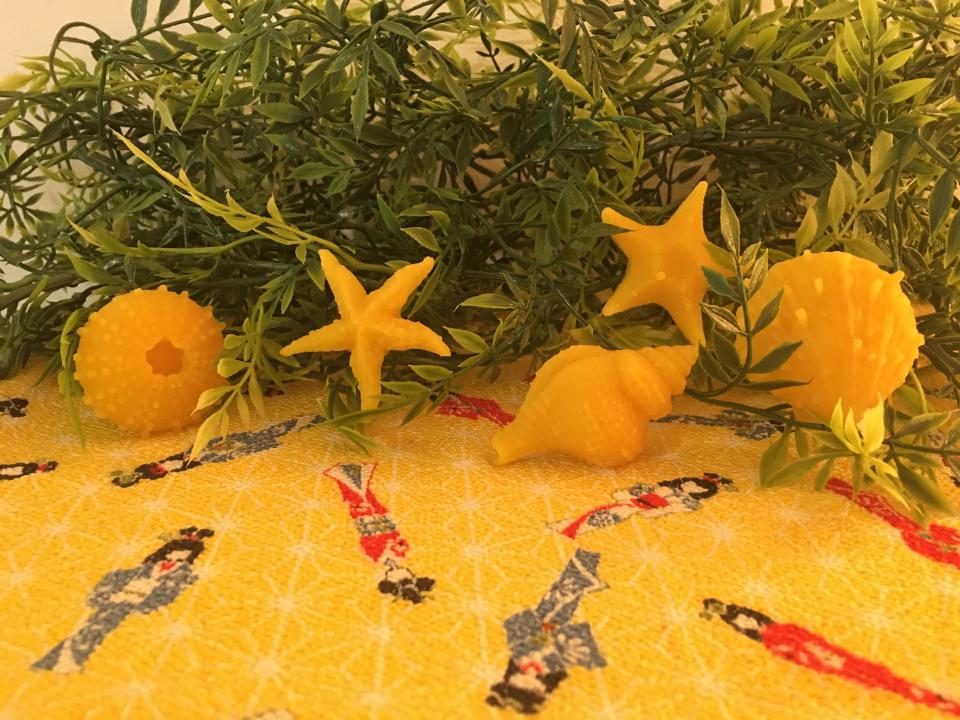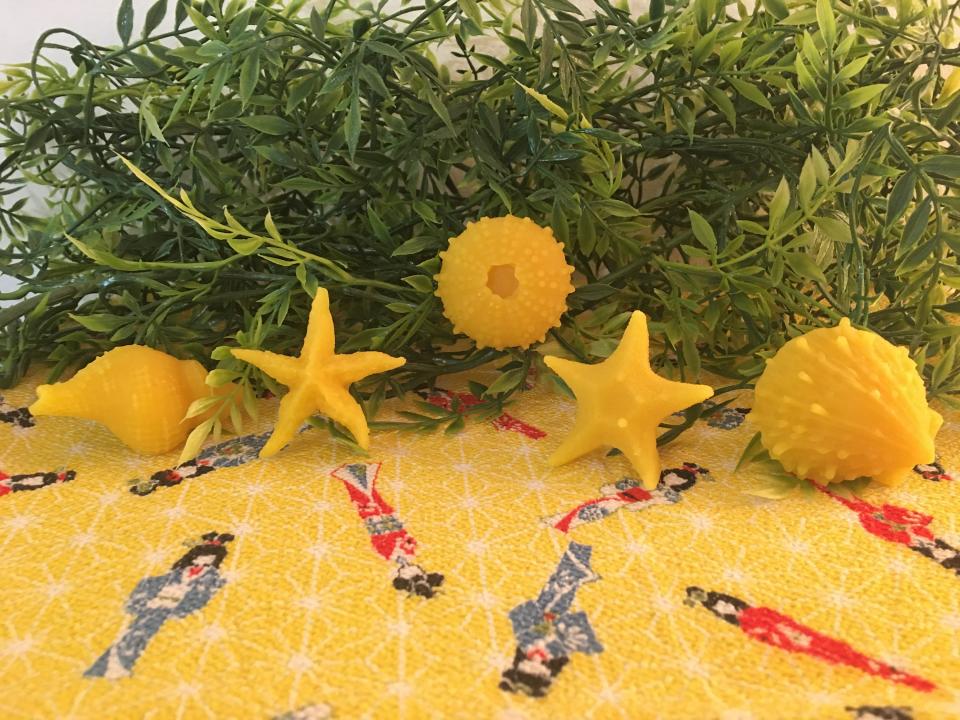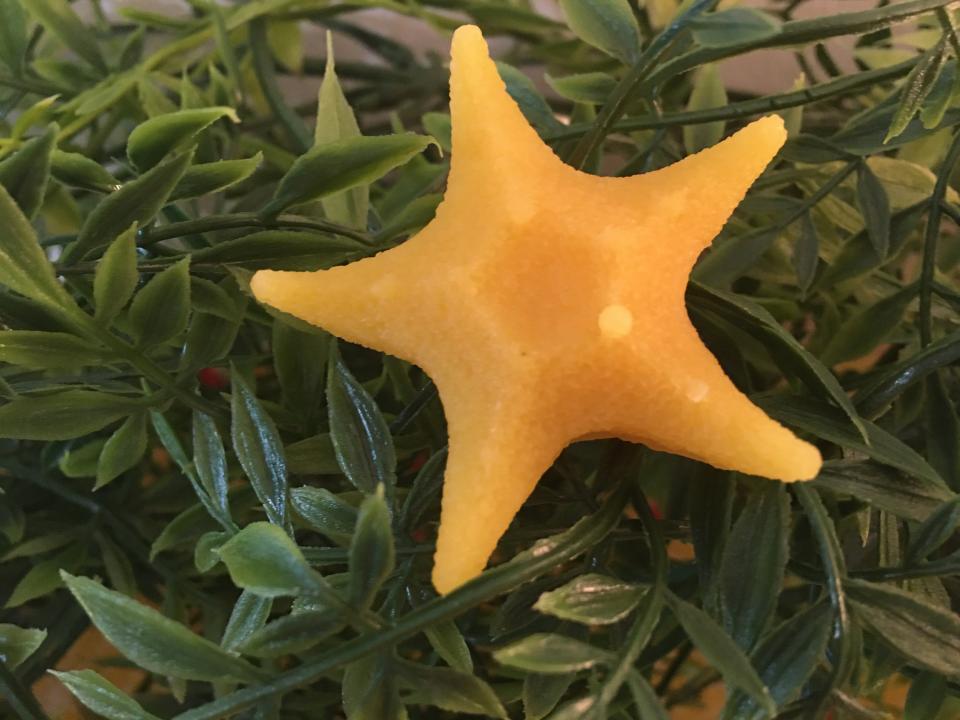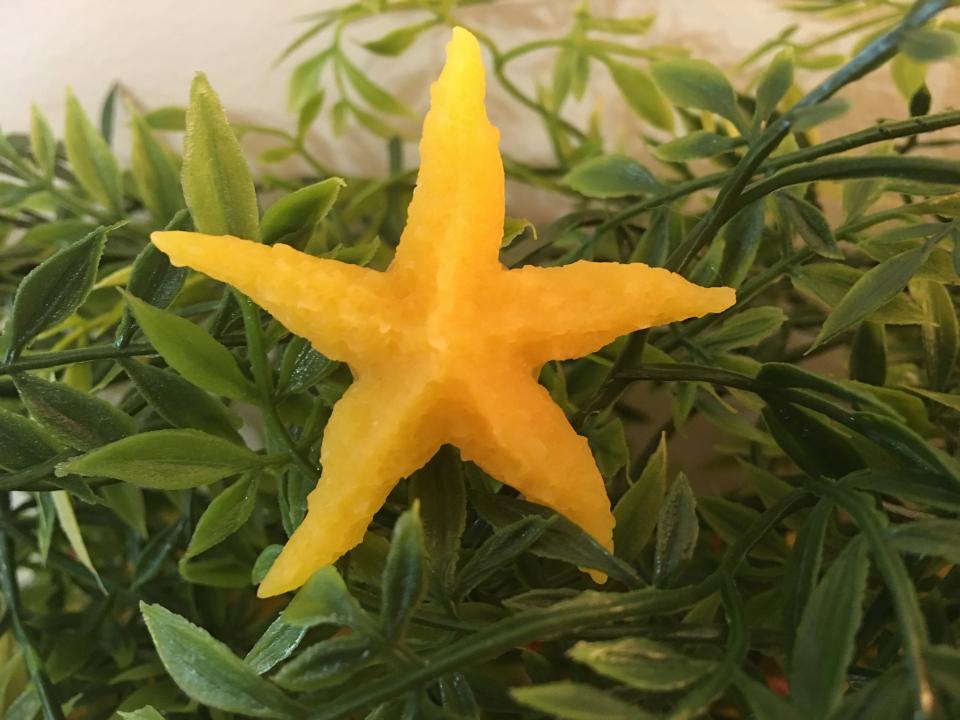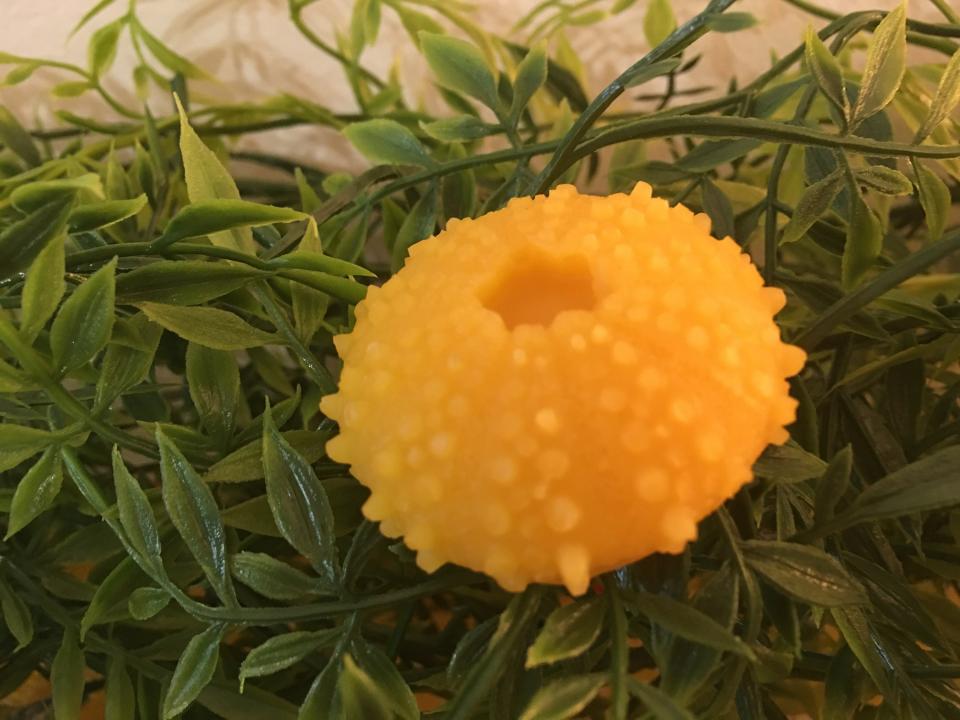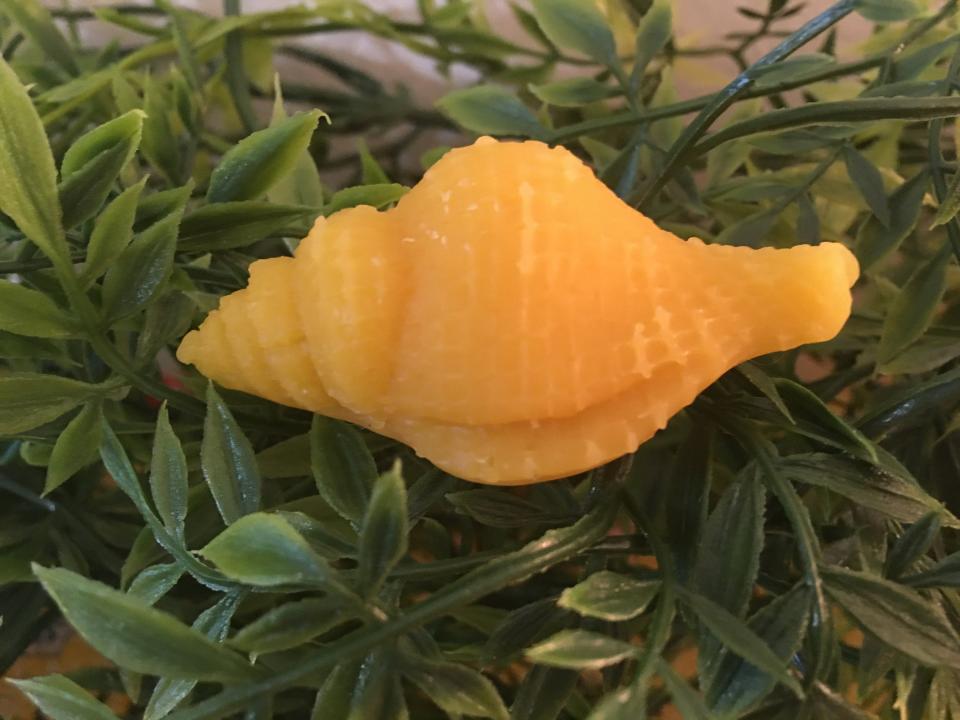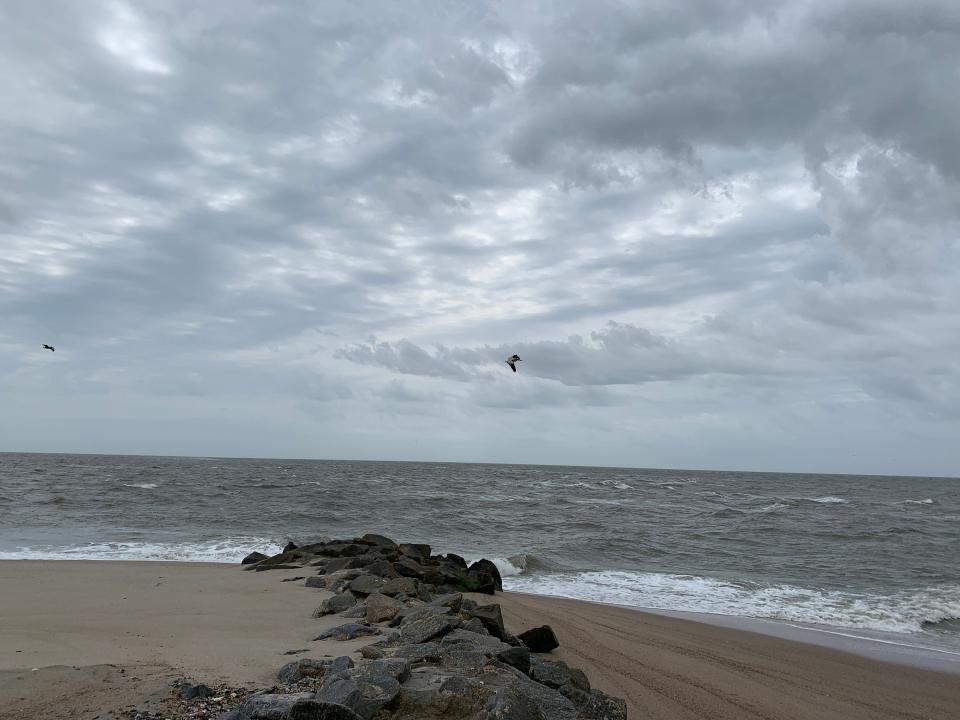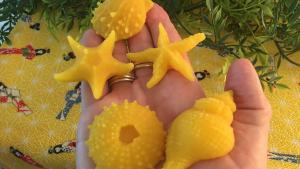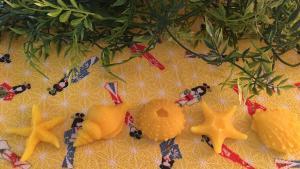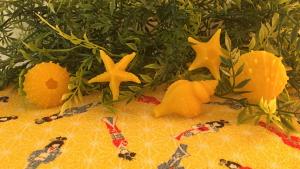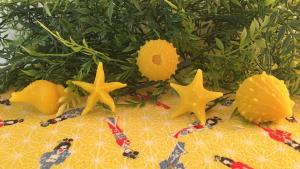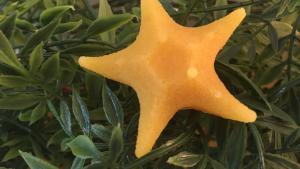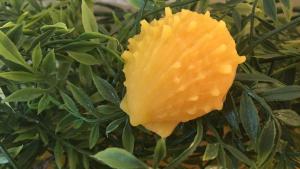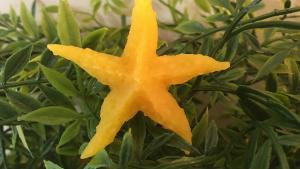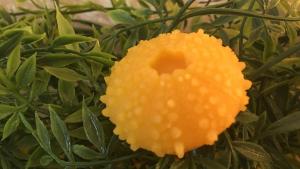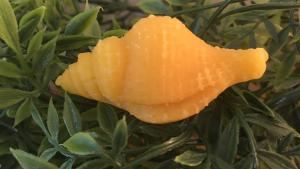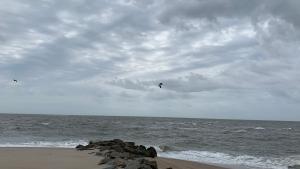 Beeswax Sea Life - Set of Five
This is just a marvelous set of shells and sea life....please note all 5 fit in my hand, they vary a bit in size.
Both starfishes are approx. 2" across by 2" high. The urchin is approx. 1 3/4" around. The ridged scallop type shell is approx. 1 1/2" x 1 3/4", and the welk type shell is 2 1/2" long and 1 1/2" wide. They all are at least 1/2" deep.
This is a great set to do a lot of fun things with, or just scatter around to effortlessly achieve that beach vibe.
Sold as a set of 5, as listed.