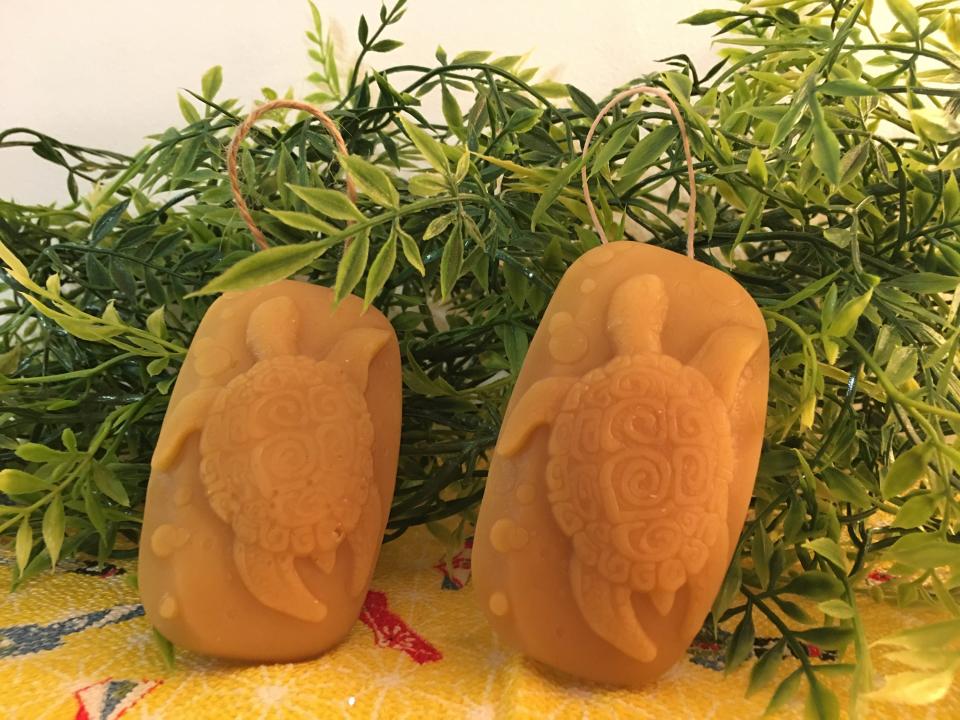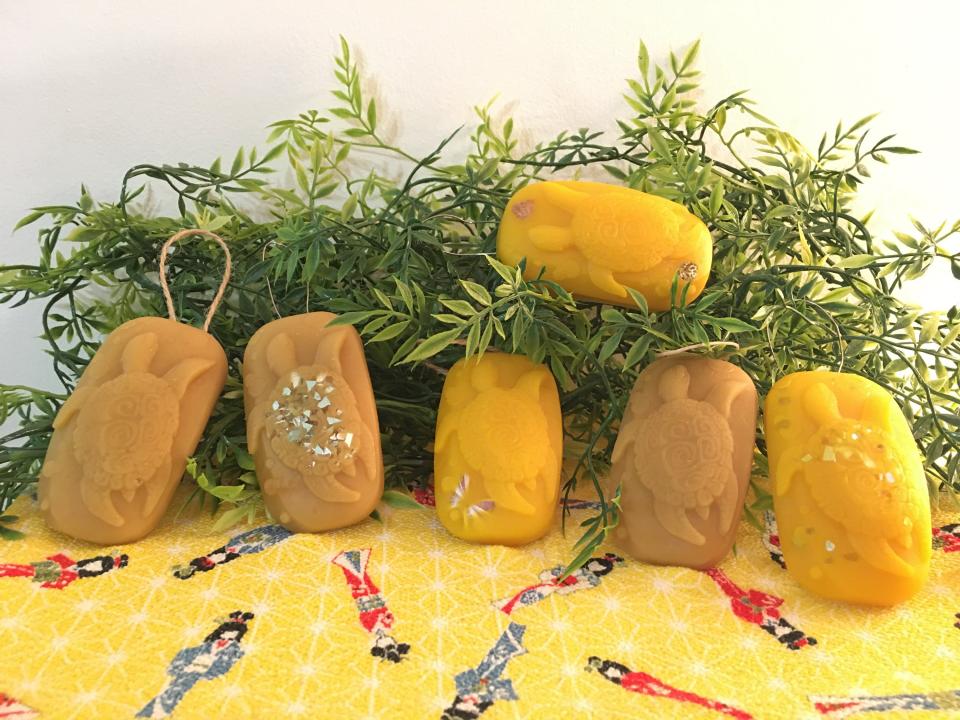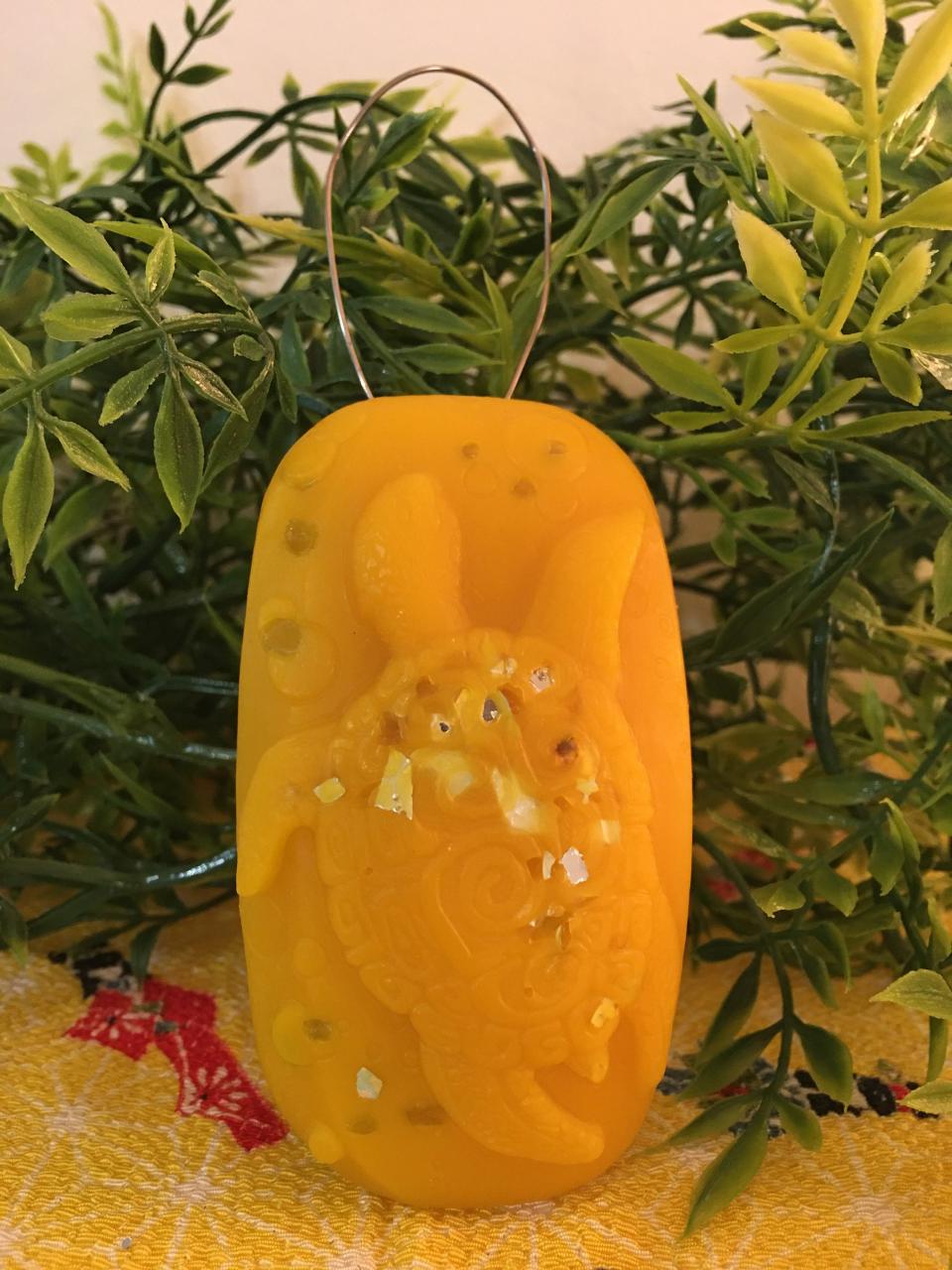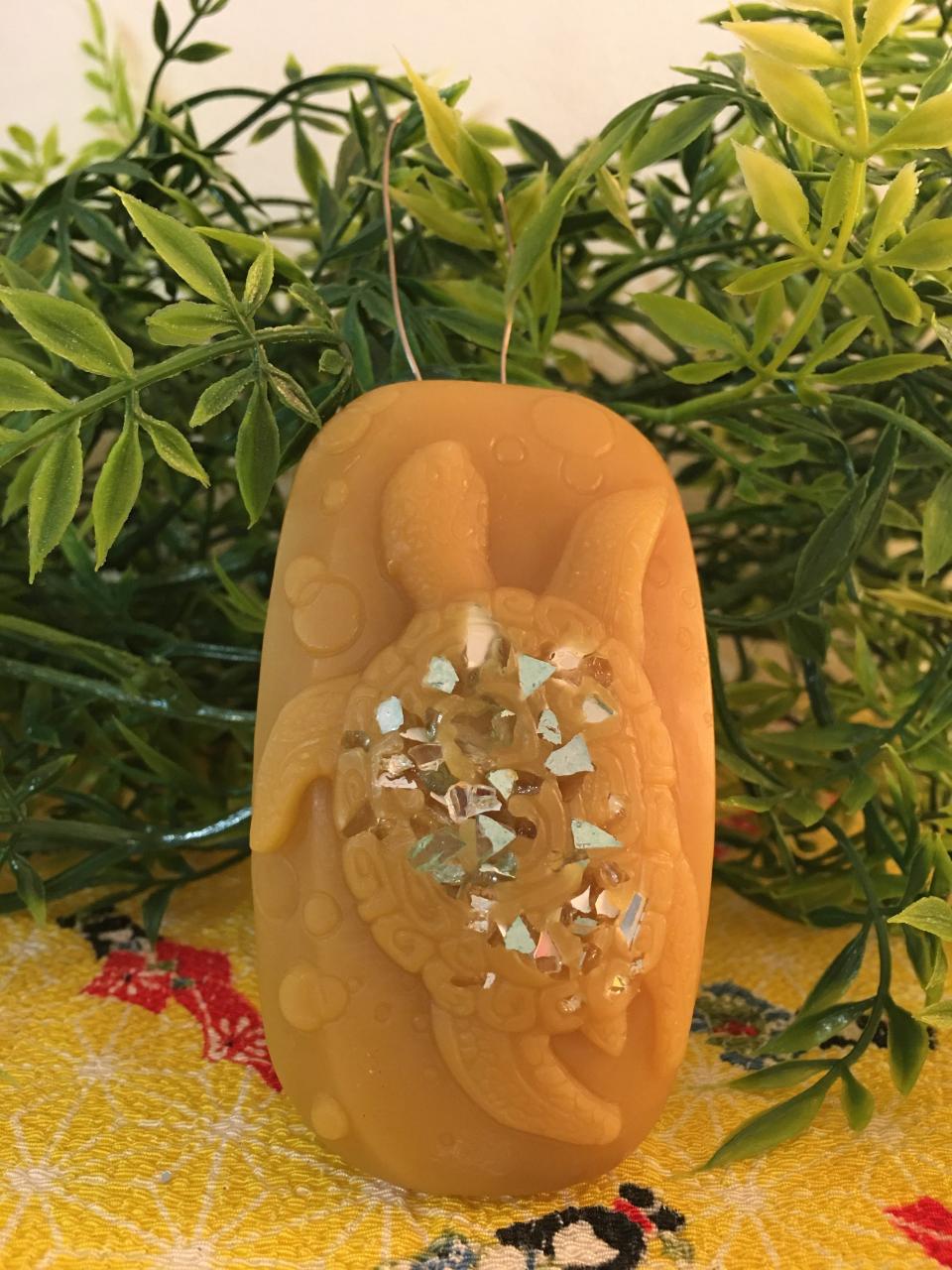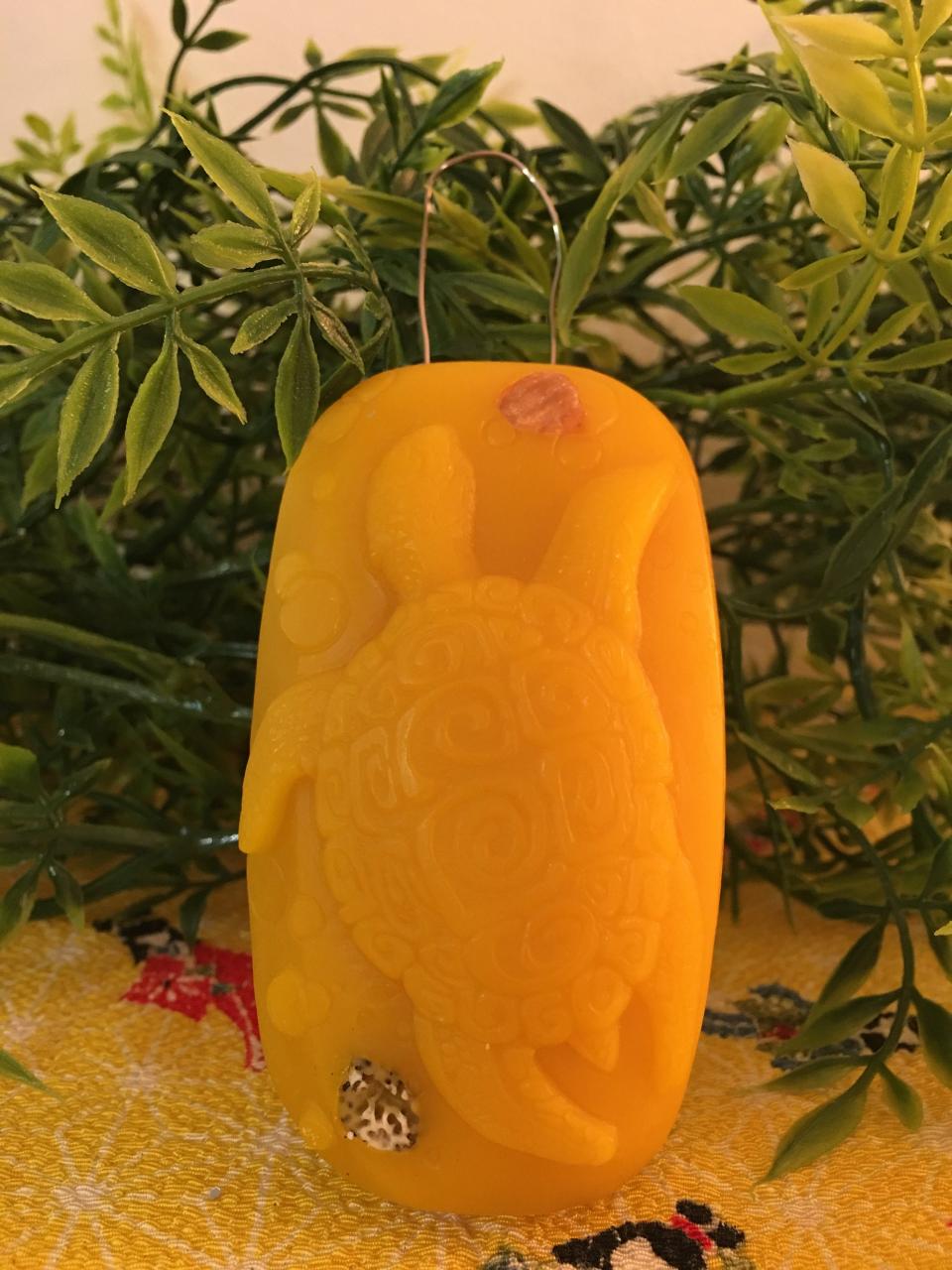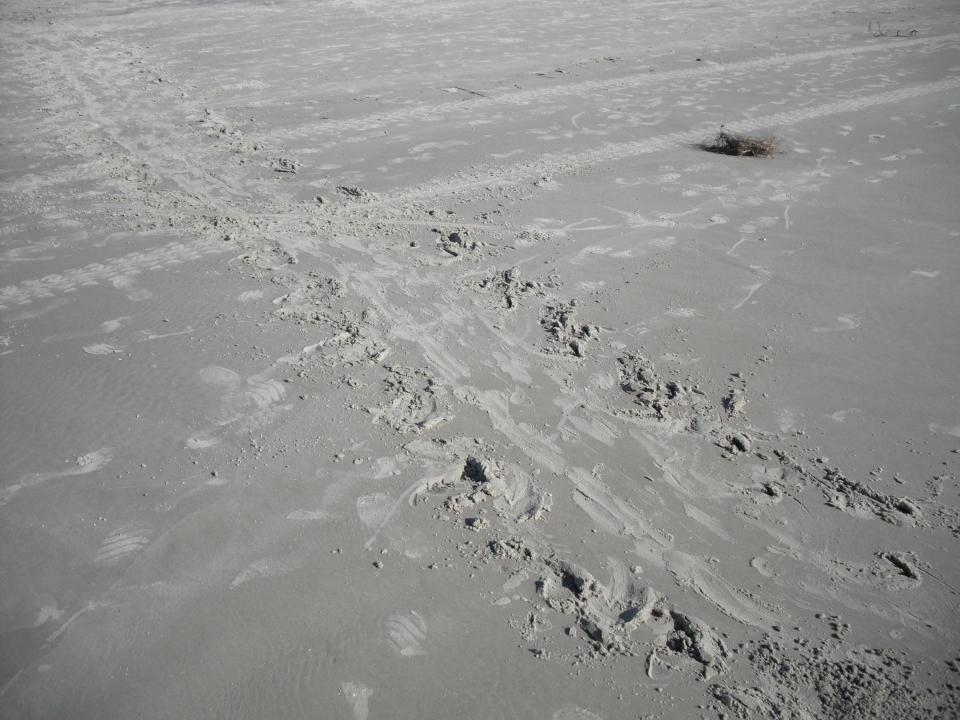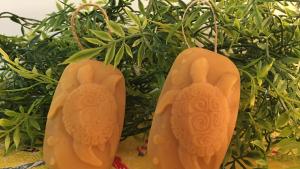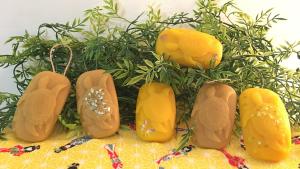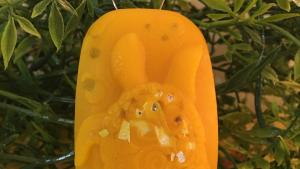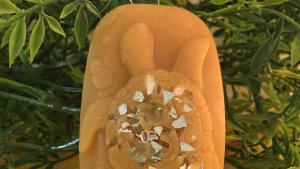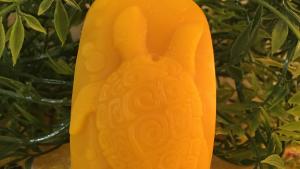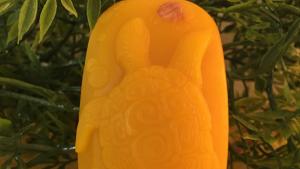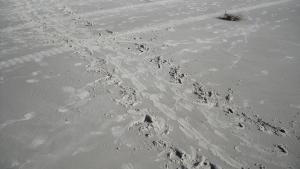 This is a wonderful beeswax block of a sea turtle with a few bubbles.
You have a few options with this piece - you may choose all beeswax, or embellished with crushed glass, or some shell pieces! You may choose to have a jute hanger, as well.
As each piece is individually hand poured, there will be some variation from the photographs, but that is what makes each and every piece unique!

Here on Edisto Island we love our sea turtles, and work hard to preserve and protect them.
The bonus photograph is a set of turtle tracks from Mamma dragging her huge carapace back to the ocean after digging her nest and laying her eggs.

The perfect gift for any Turtle lover!