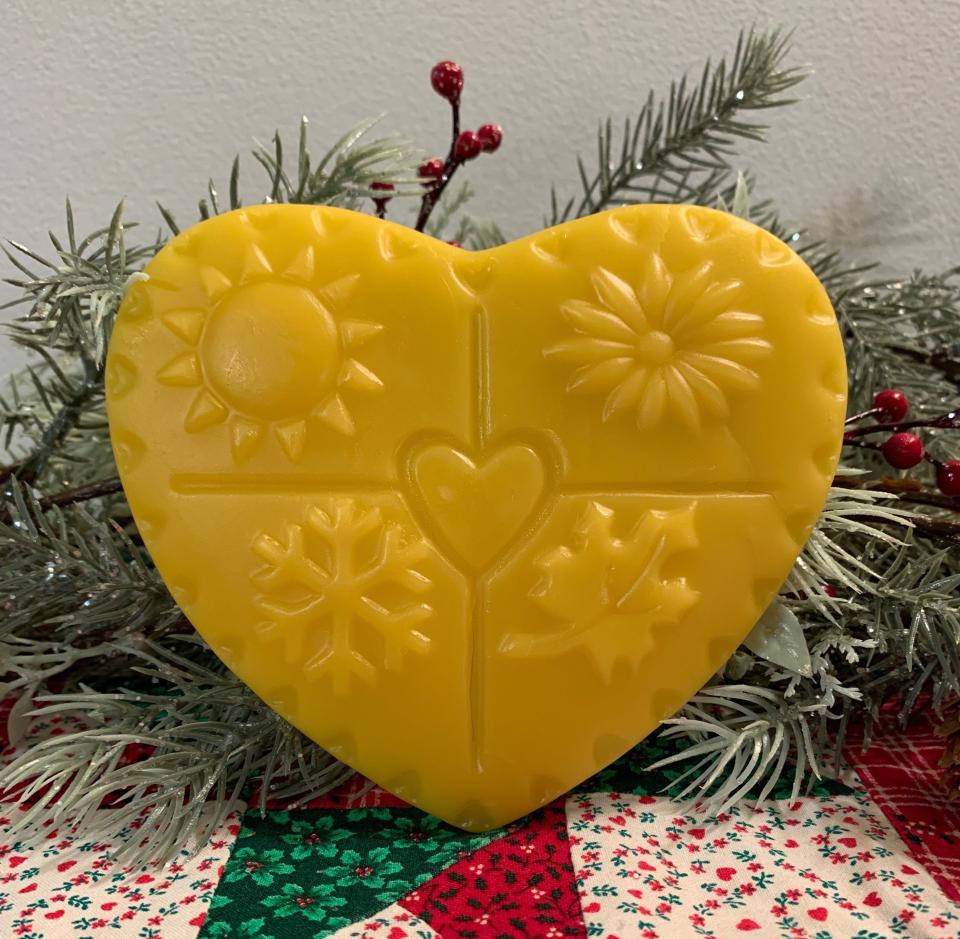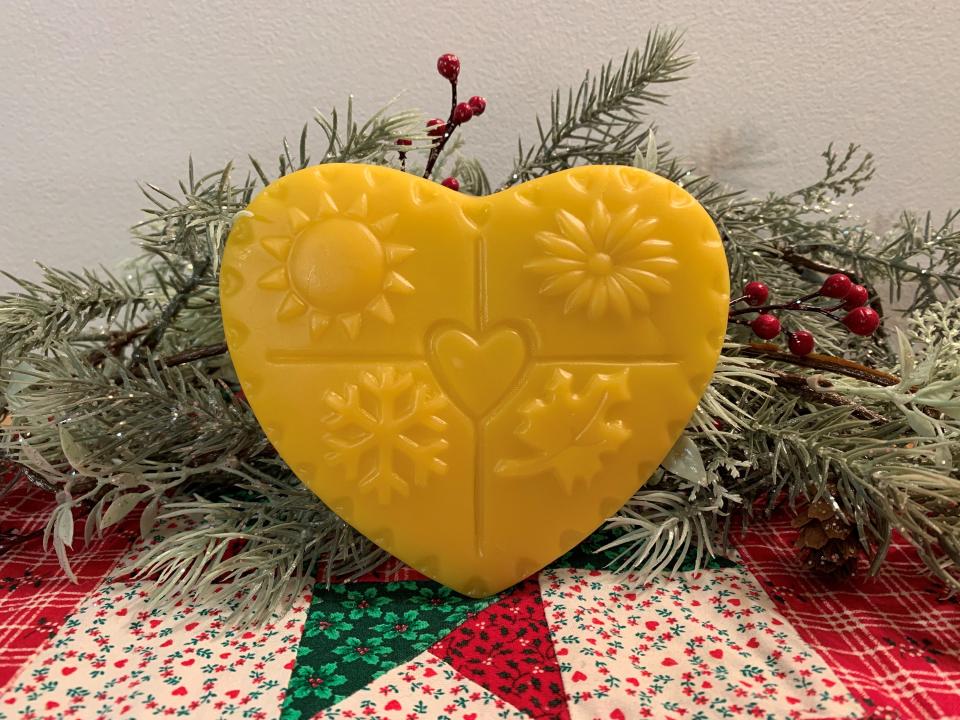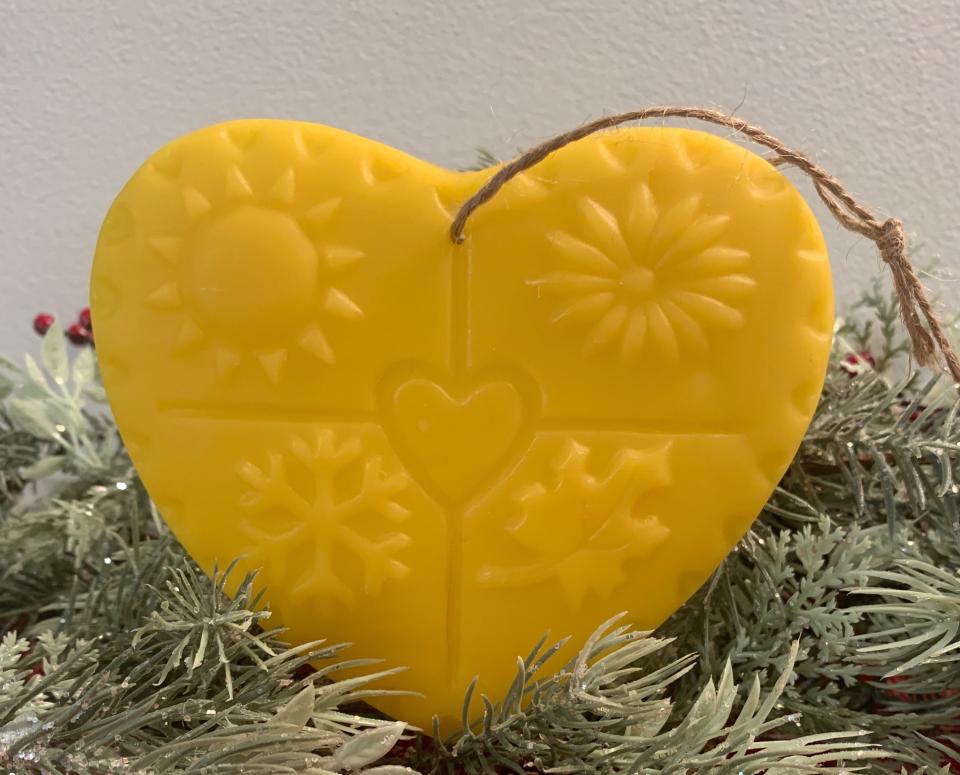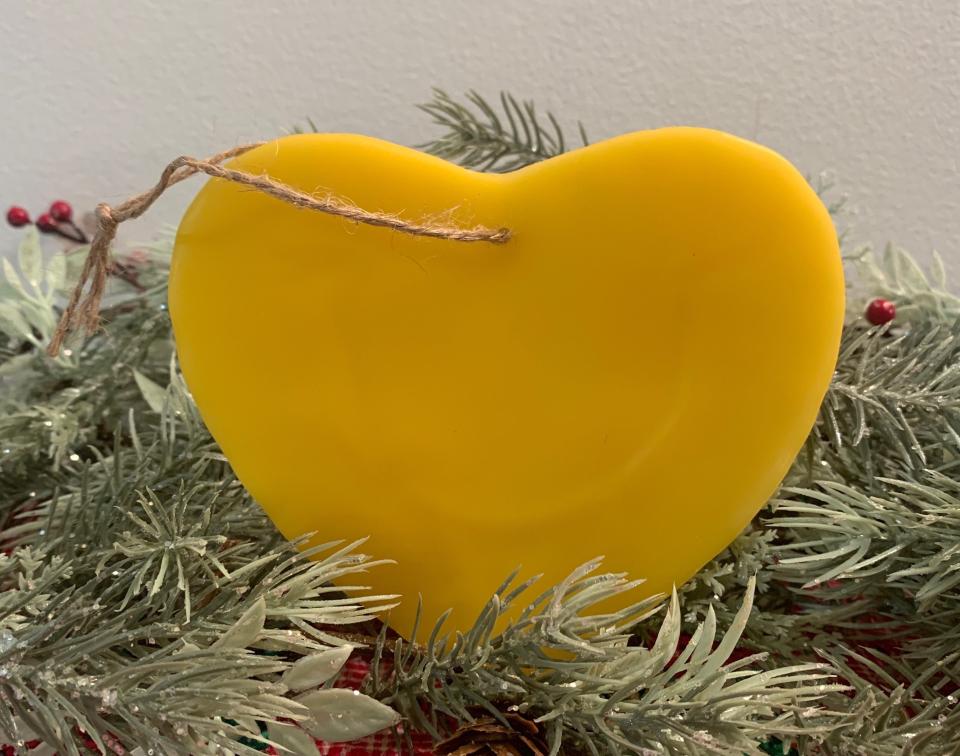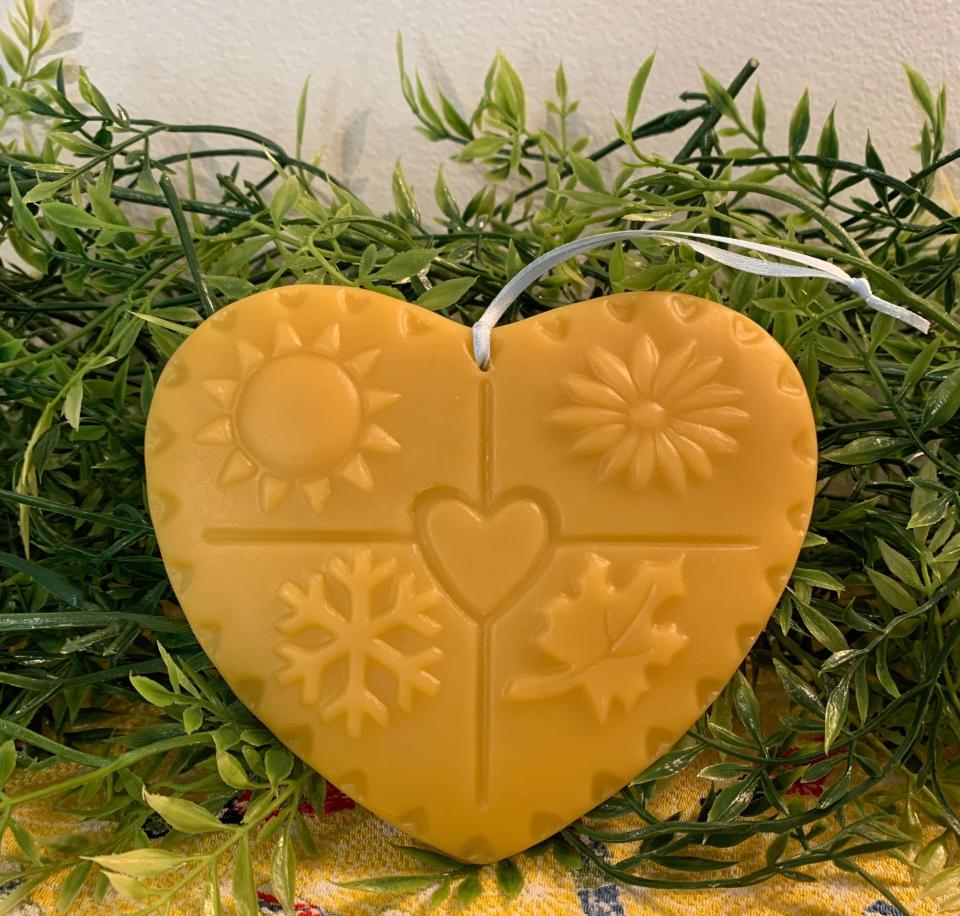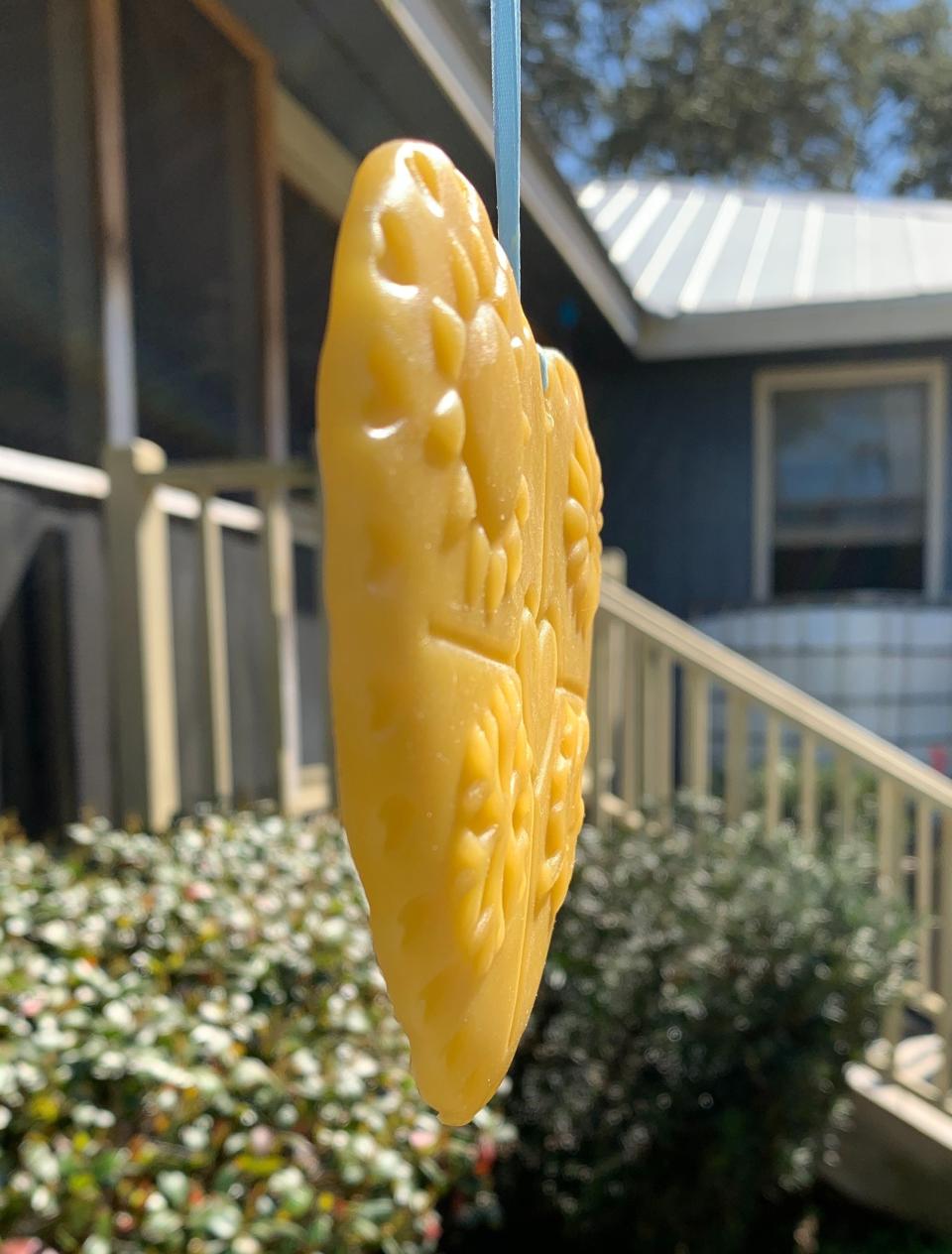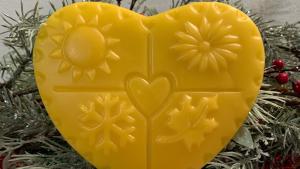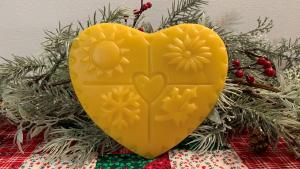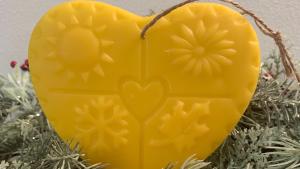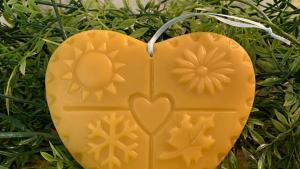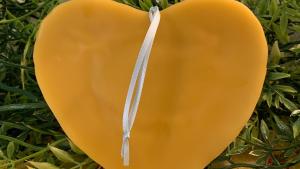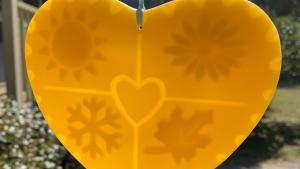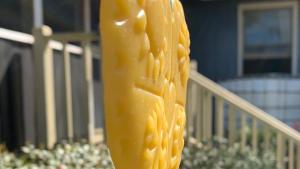 Beeswax Seasons of the Heart Suncatcher or Wall Art
This great beeswax heart is a favorite of mine, as the four seasons are represented prettily on the front with a spring sun, a summer flower, a fall oak leaf and a winter snowflake...all in great detail!

This sweet piece is individually poured using a vintage mold from 1997 by me.

Just beautiful to hang in a window, as the light behind highlights the design, and as the piece warms a bit it releases even more of it's wonderful pure beeswax scent.

All of my Low Country Beeswax art is created with only 100% triple filtered pure beeswax.

You may choose a ribbon or a Jute hanger for your heart, or no hanger at all if you wish to put it in a stand.

A wonderful piece to own, and to gift!