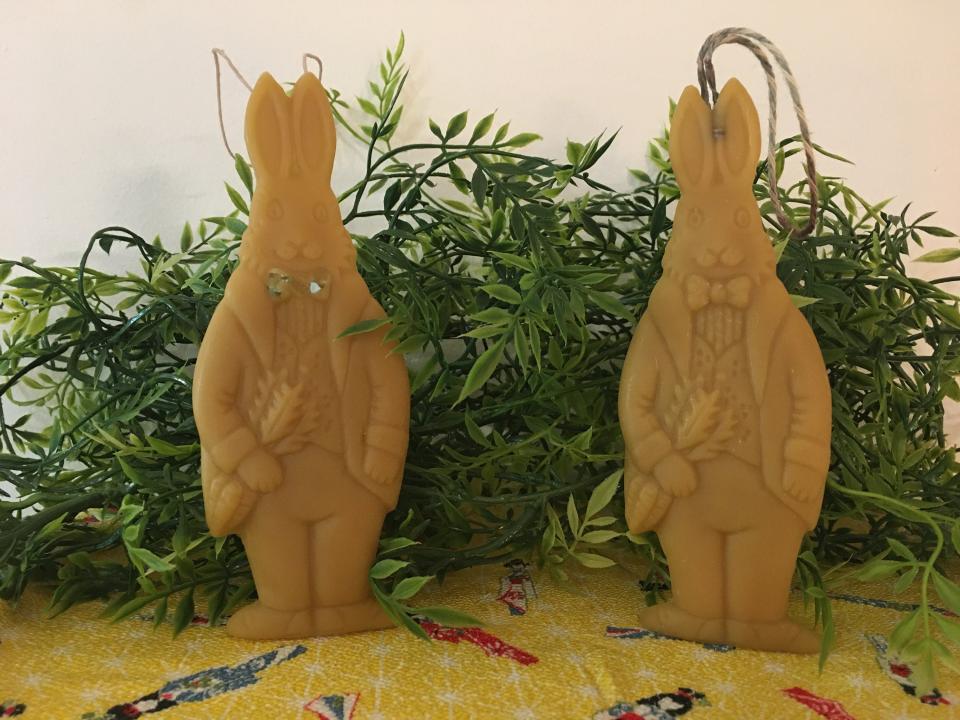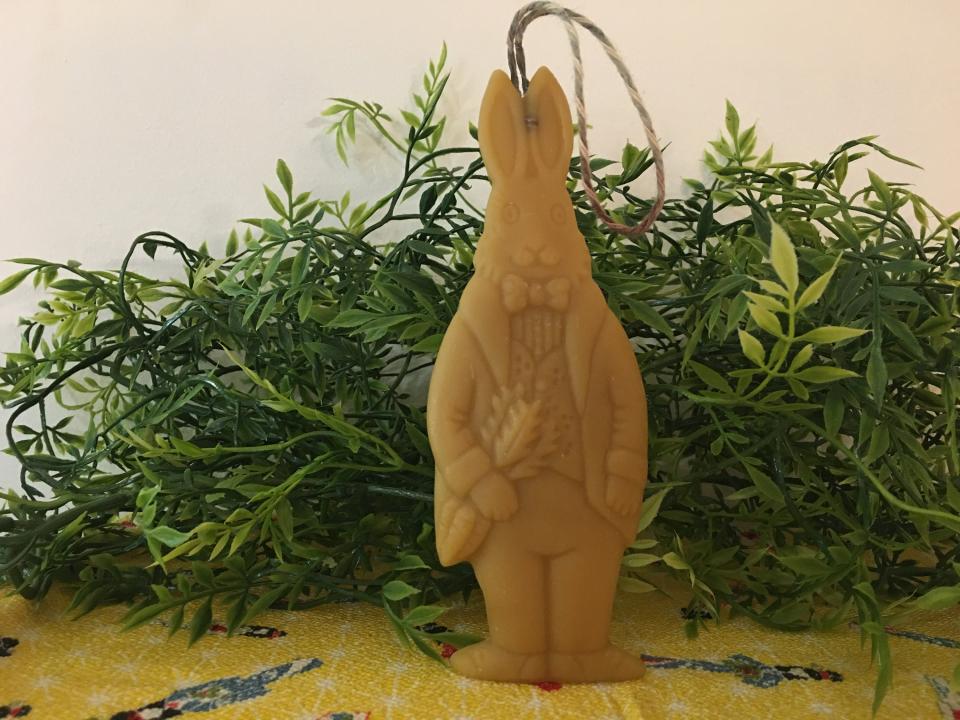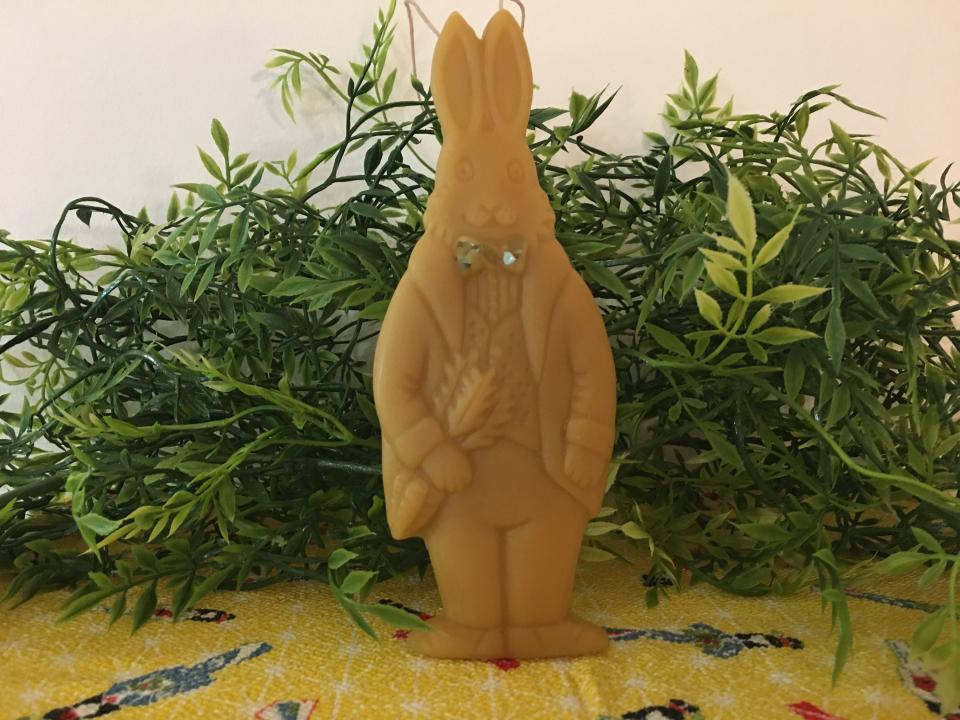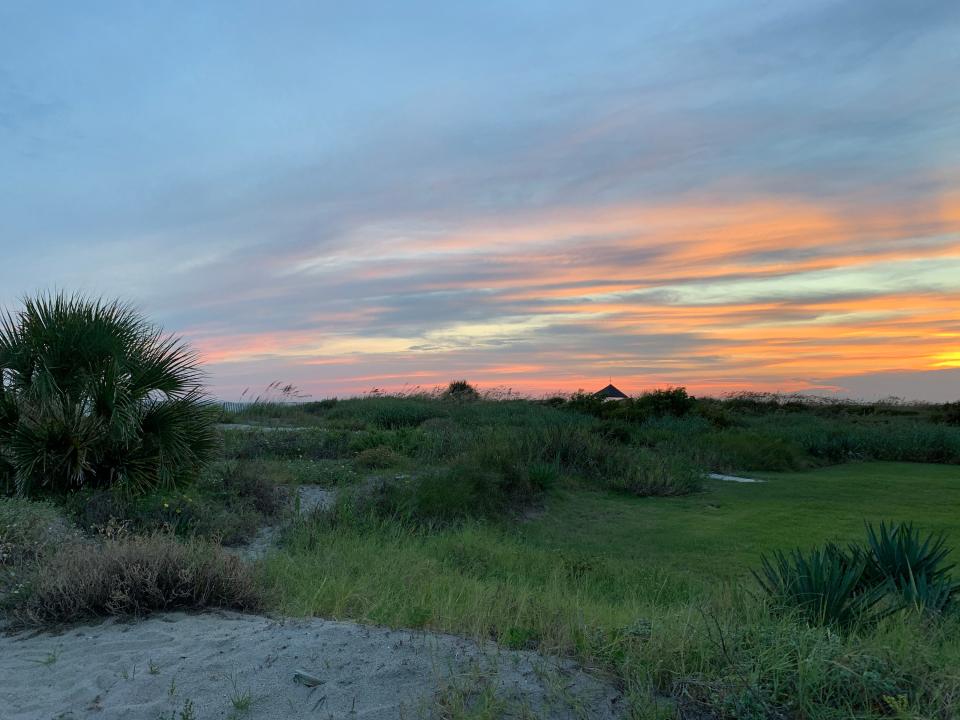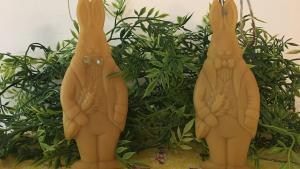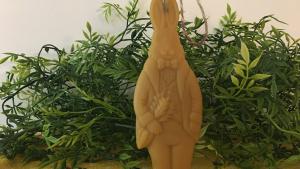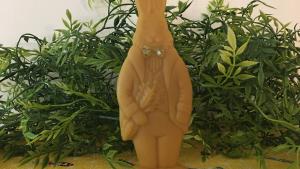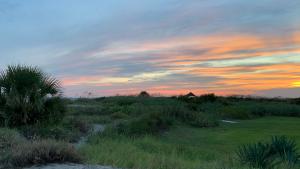 Beeswax Standing Bunny with Carrots and Optional Glass Bowtie
This great whimsical standing Beeswax Rabbit wall decor or window hanging is sure to please!

He is carrying his gift of carrots, and is all dressed up in his vest, jacket and bow tie, which you can have embellished with a bit of crushed glass if you choose!

He is hand poured with triple filtered pure beeswax in to a vintage 1988 stoneware mold.

Wonderful for all sorts of uses, a true piece of folk art you can enjoy year round!