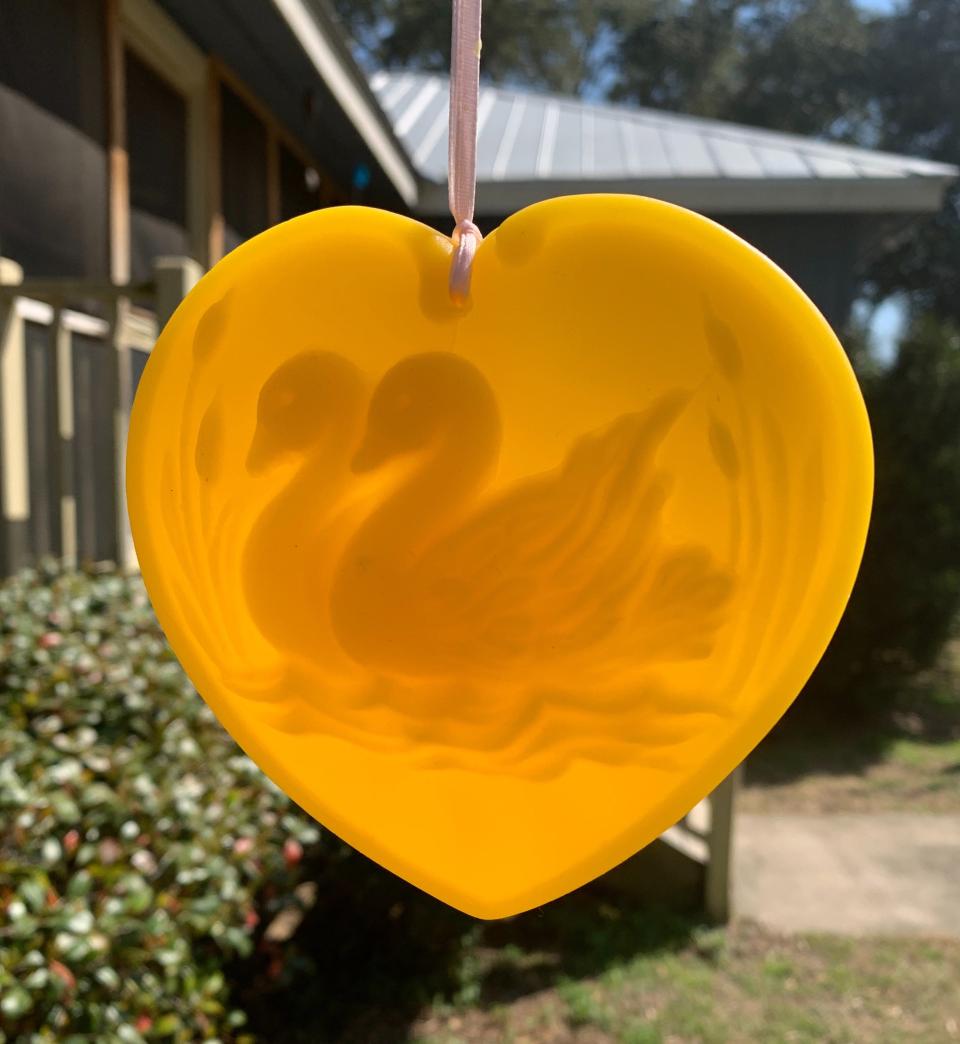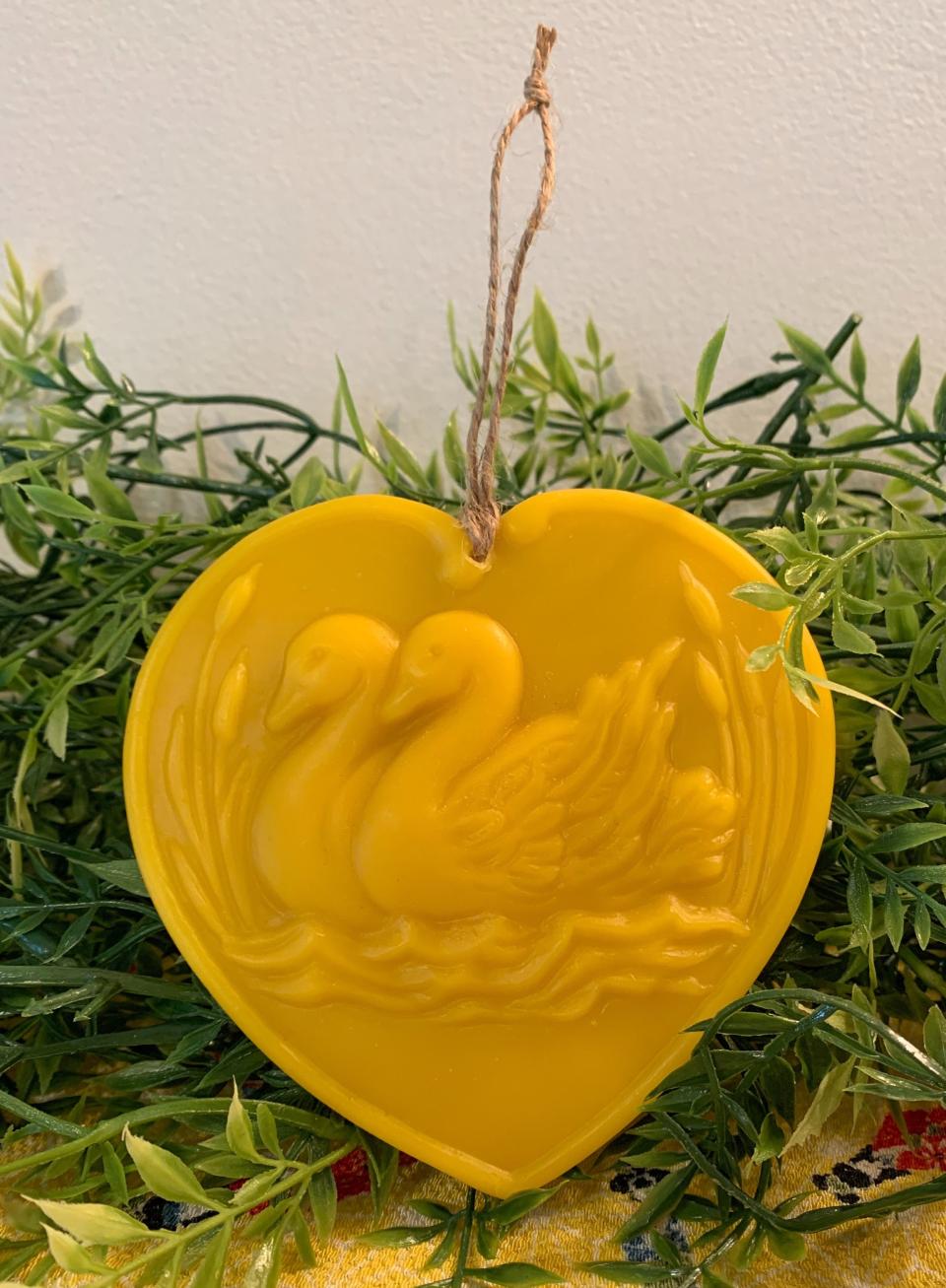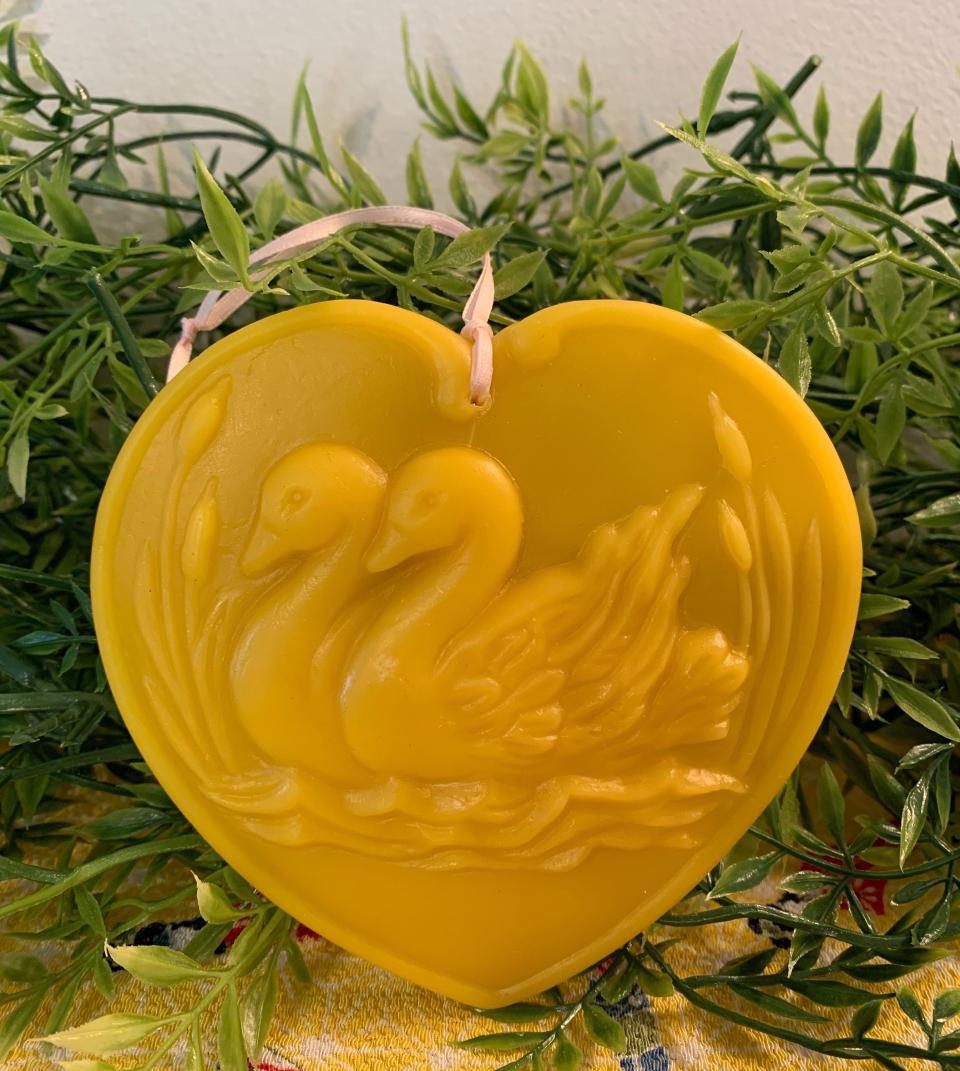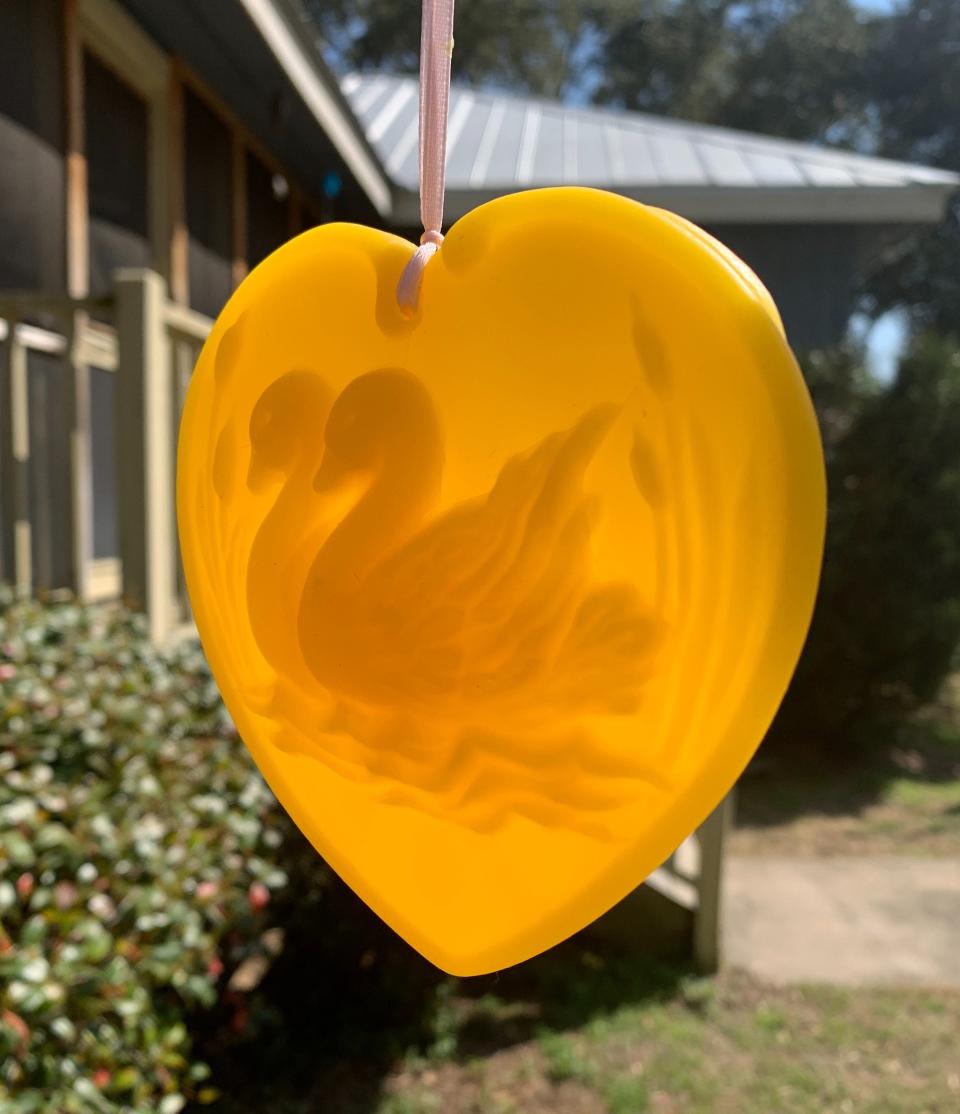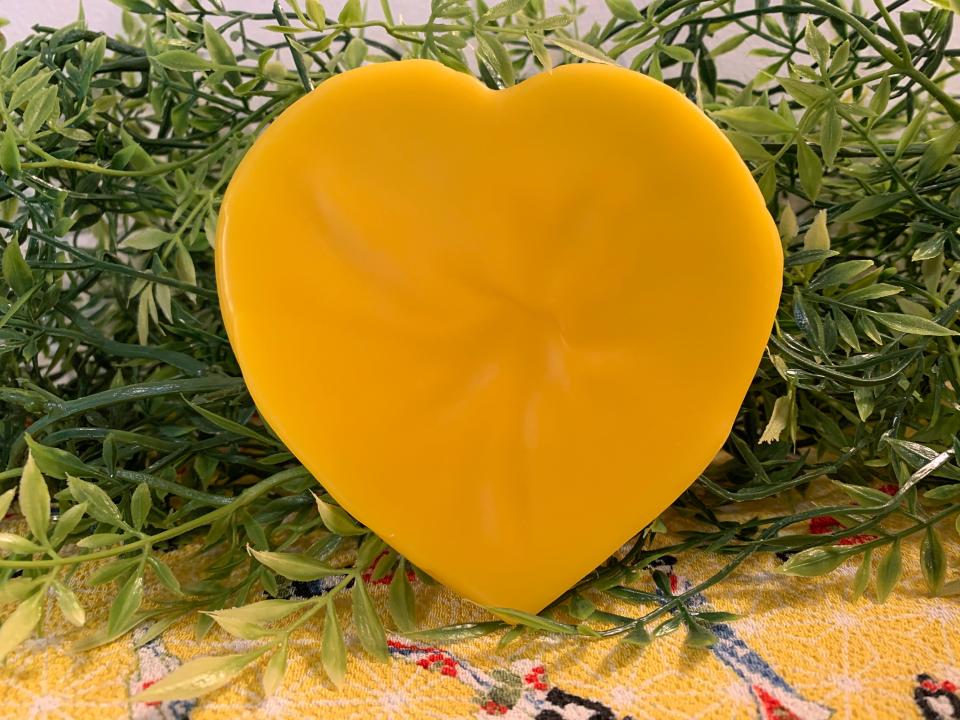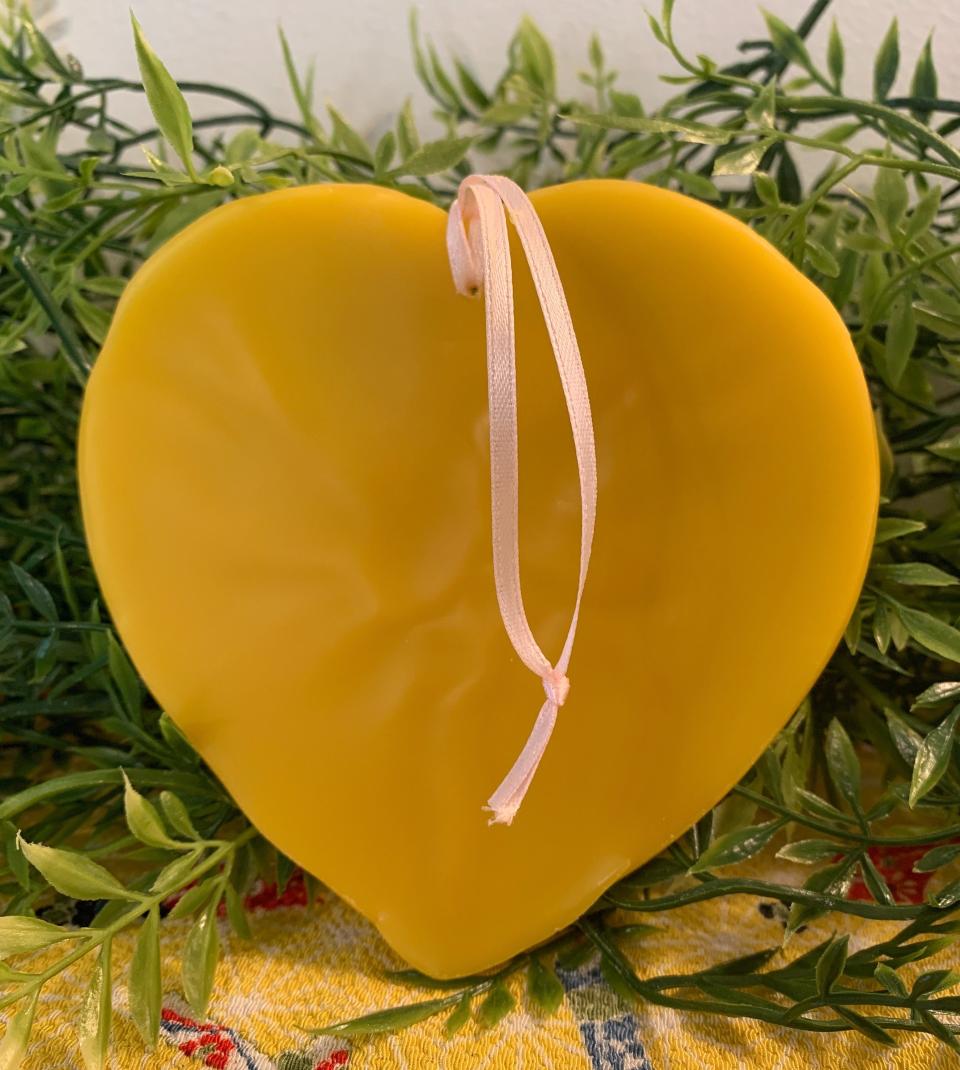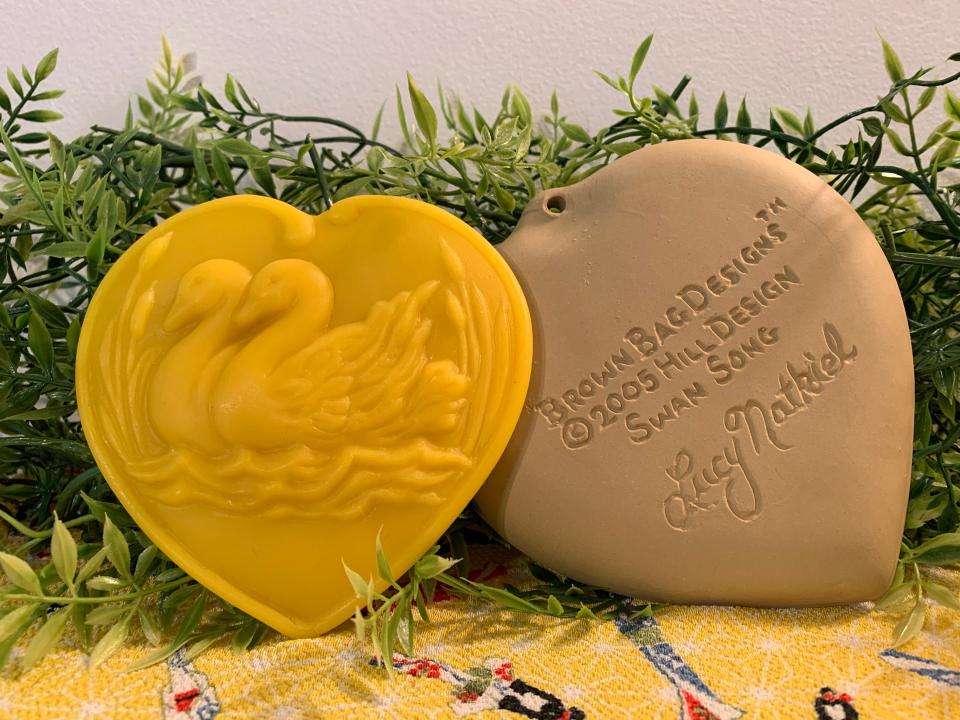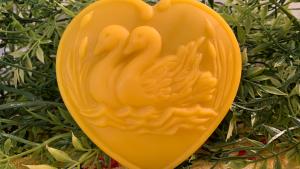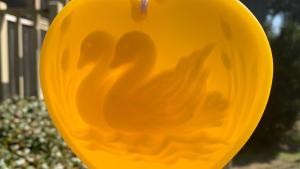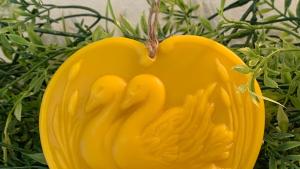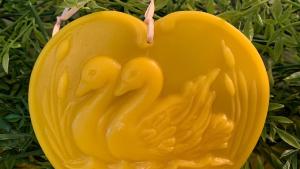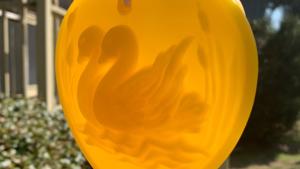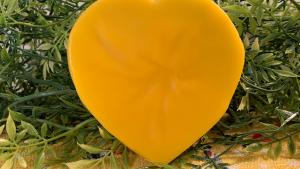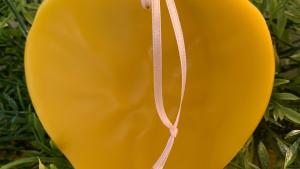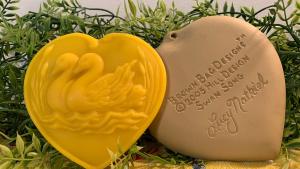 Beeswax Swan Song Heart Suncatcher
The pair of gliding swans are so lovely, and would make a special engagement, bridal shower or wedding token, also they are a wonderful gift for any bird lover!

Choose a ribbon or jute hanger, or no hanger at all. Lovely as is, and a beautiful pallet to paint as well.

This is the last stoneware shortbread mold produced by Brown Bag Cookie Molds, in 2005, hence the name "Swan Song"...… I am proud to say my mold is a signed copy by the artist, Lucy Natkiel!

I love her design, and think it is a beautiful beeswax piece that will be treasured for a very long time! Look at how pretty it is with the light shining through, imagine that in your window!