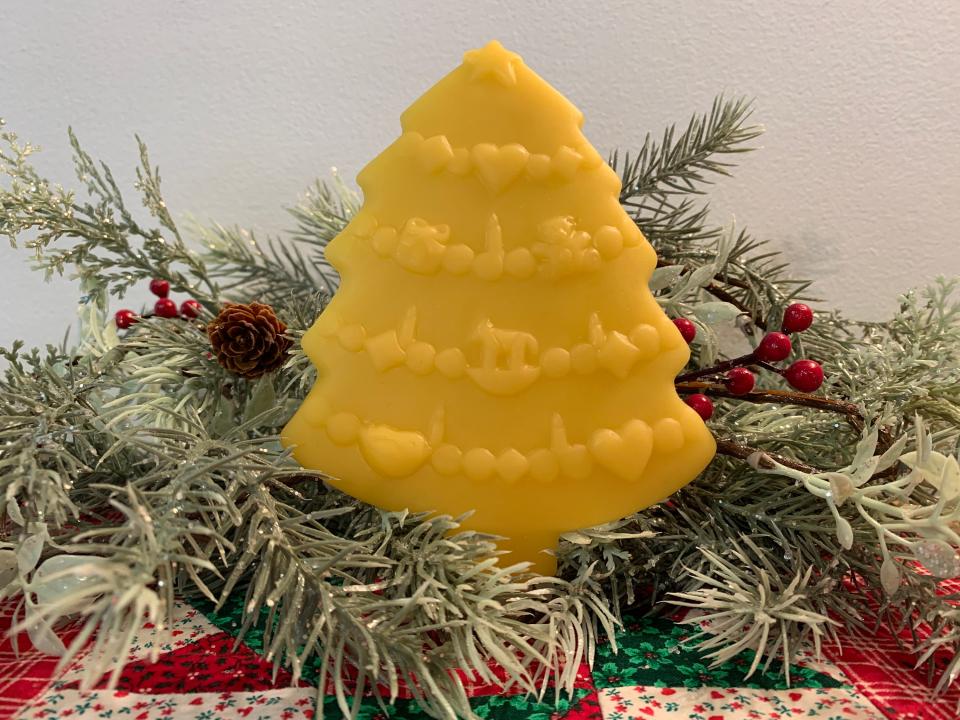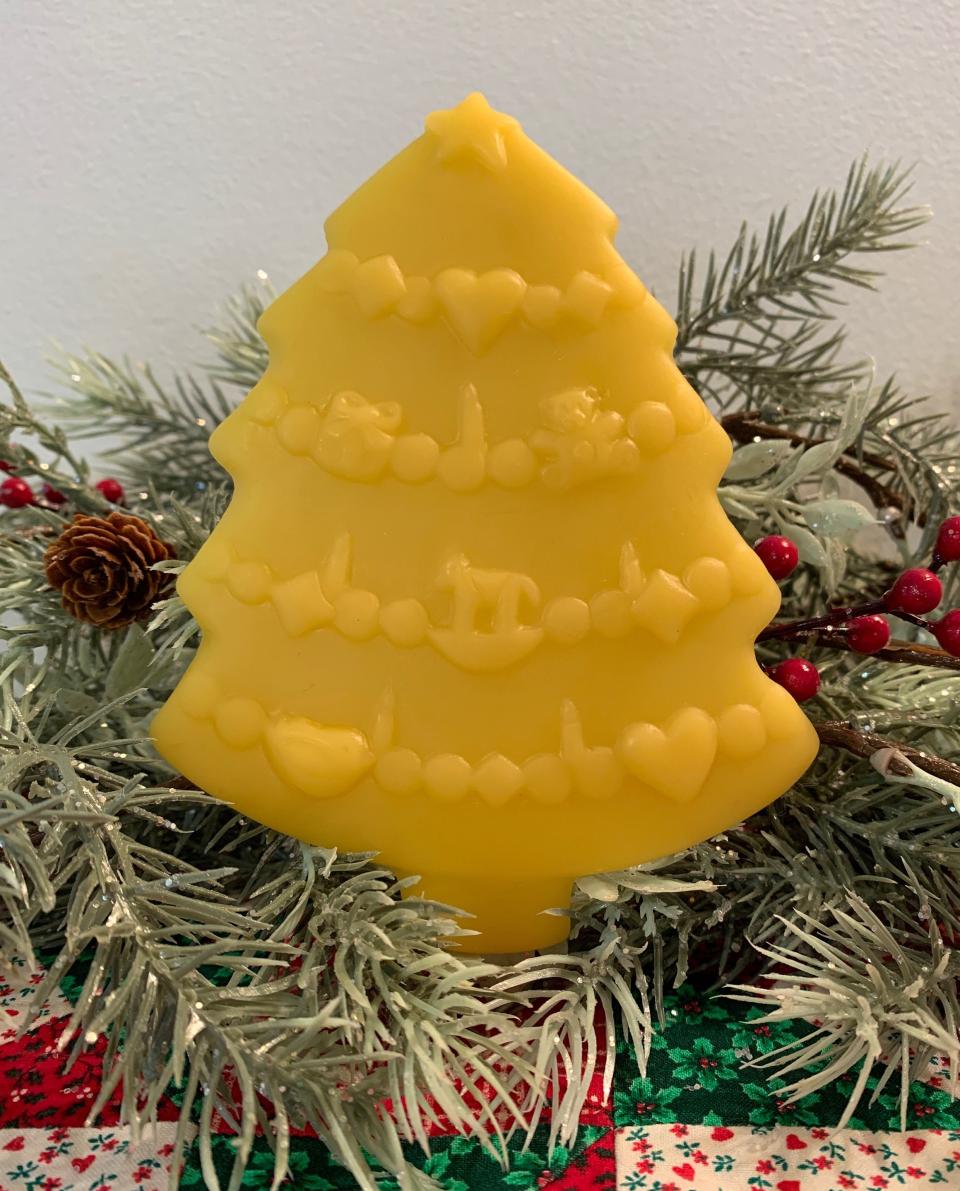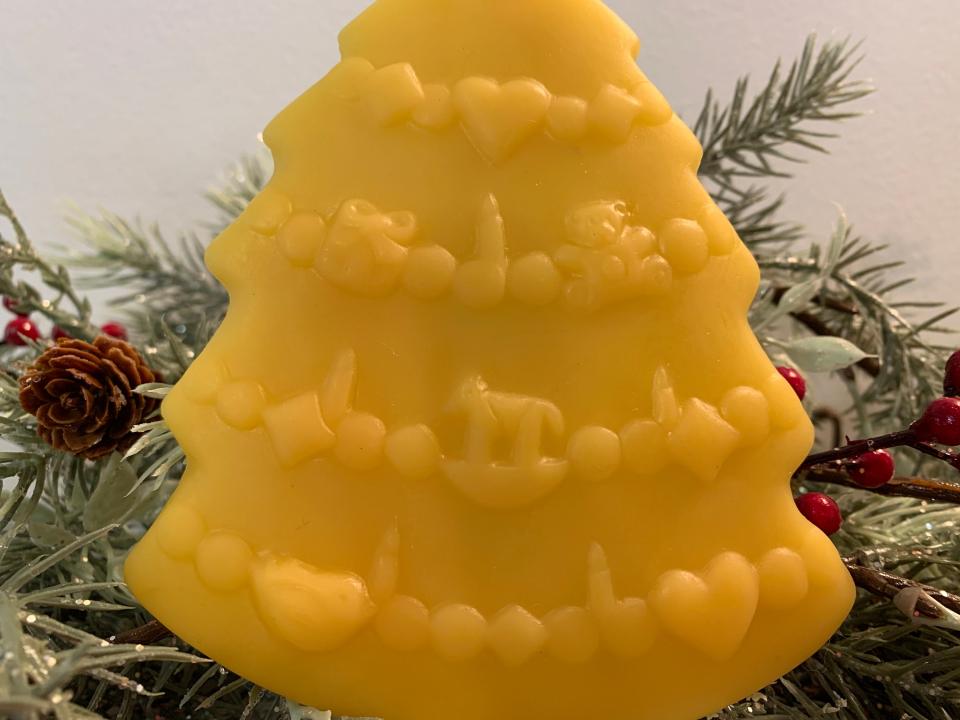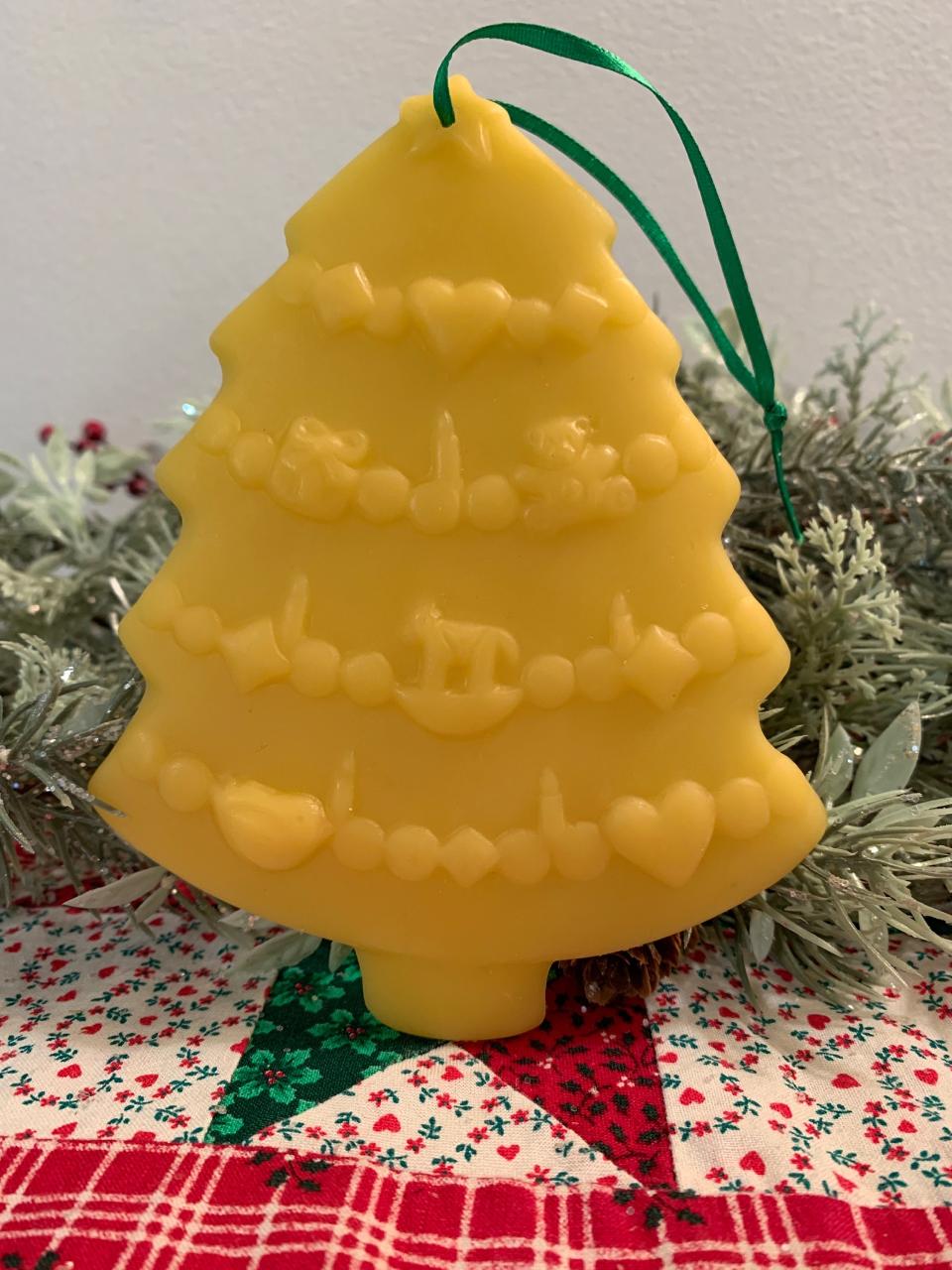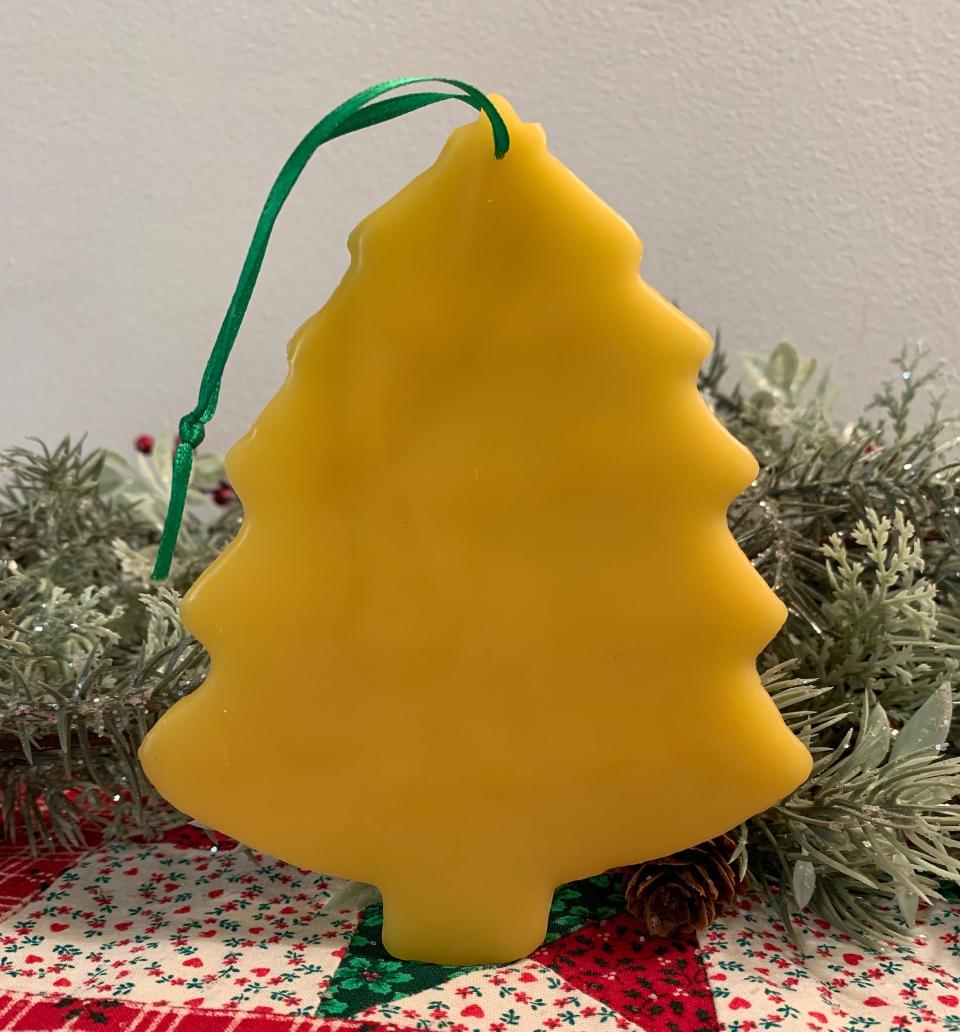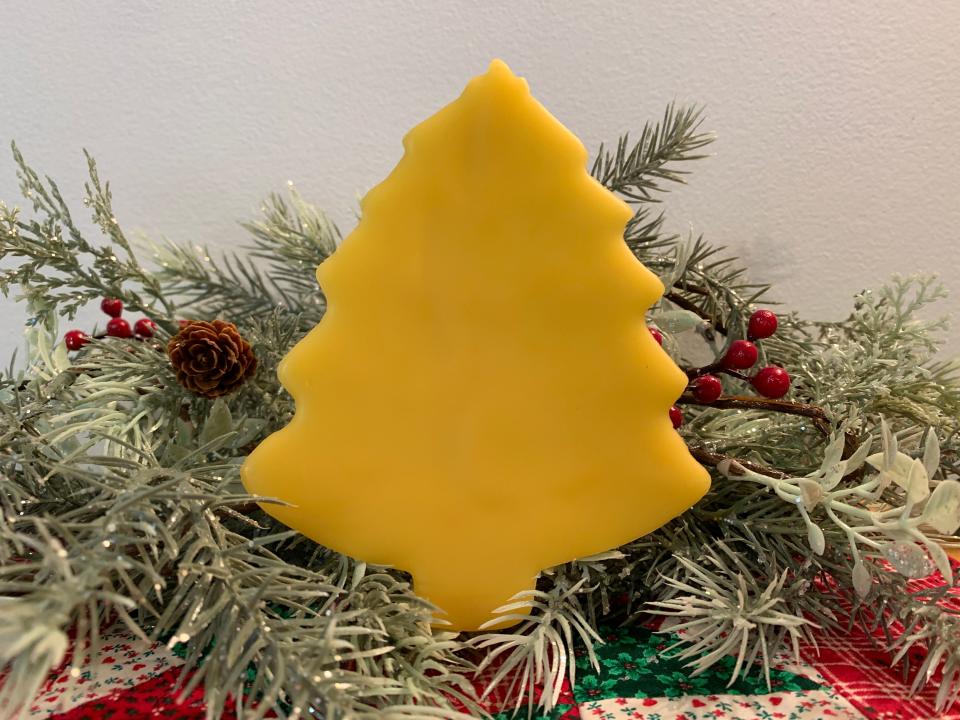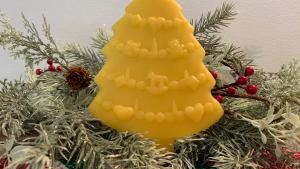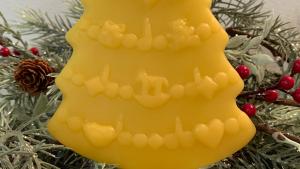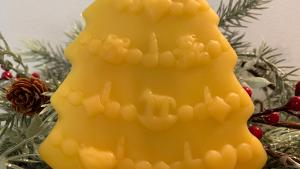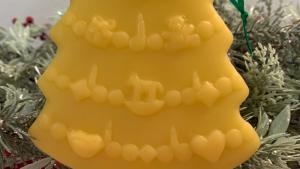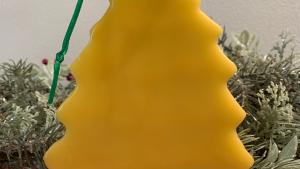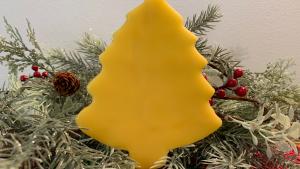 Beeswax Vintage Christmas Tree
This is a wonderful beeswax Christmas Tree, each tree is individually hand poured in a vintage mold from 1986.

A beautiful tree with wonderful detail in the four garlands. There are hearts and other shapes, and you will find a Teddy Bear, a small gift, a rocking horse and a bird as well as candles, and of course a star on top!

This is absolutely wonderful as is, but such fun to paint, if you are so inclined!

This is the first mold I ever purchased, in the late 80's , so it has a lot of sentimental meaning for me, and I hope it will for you as well!