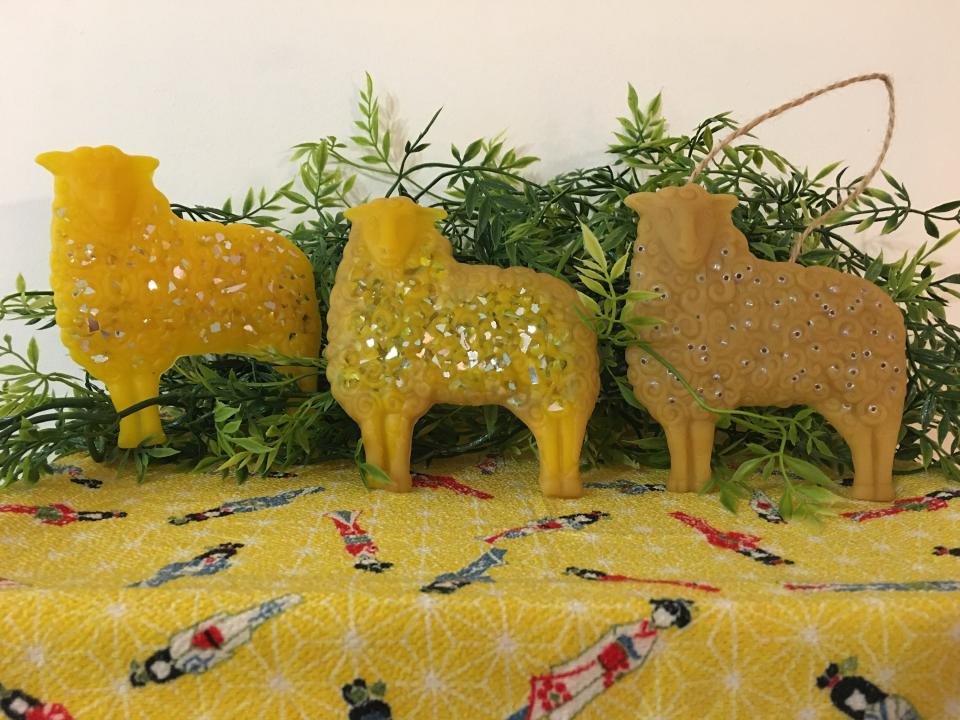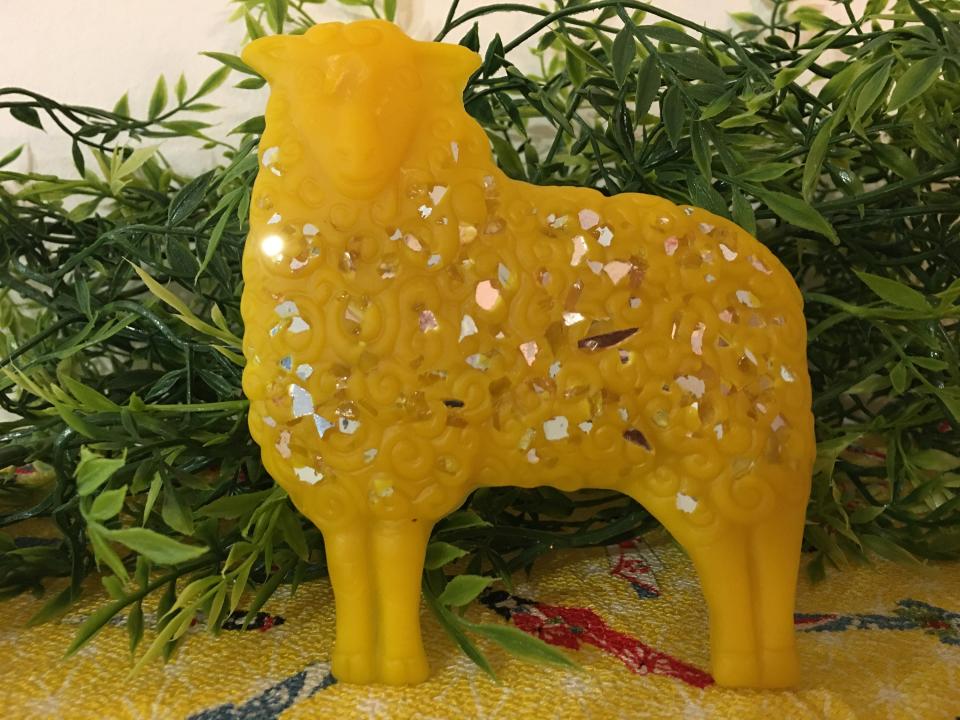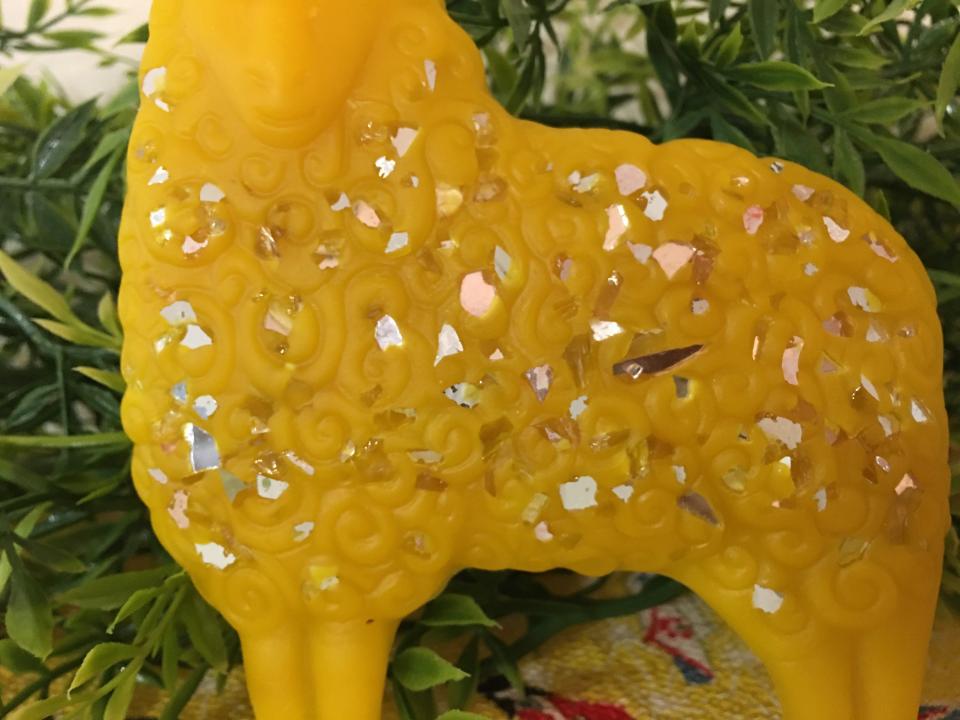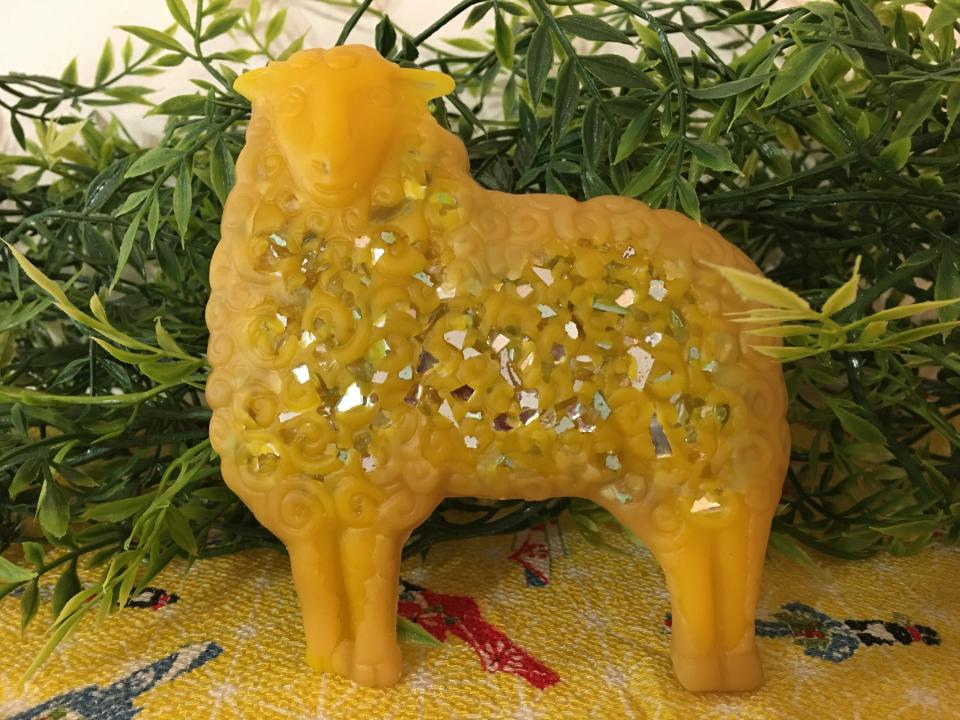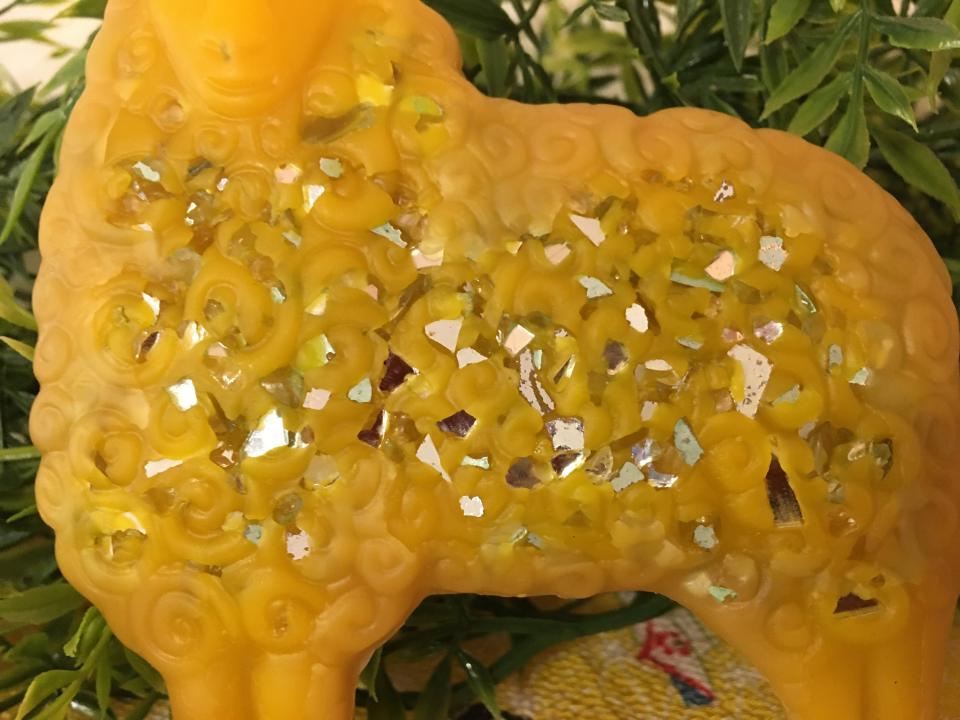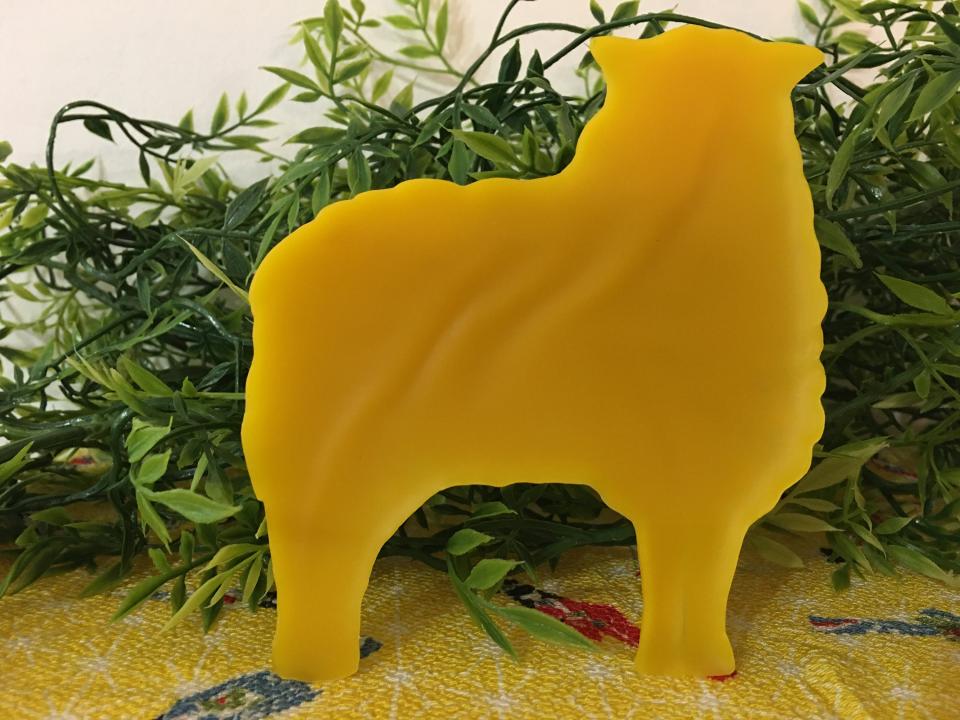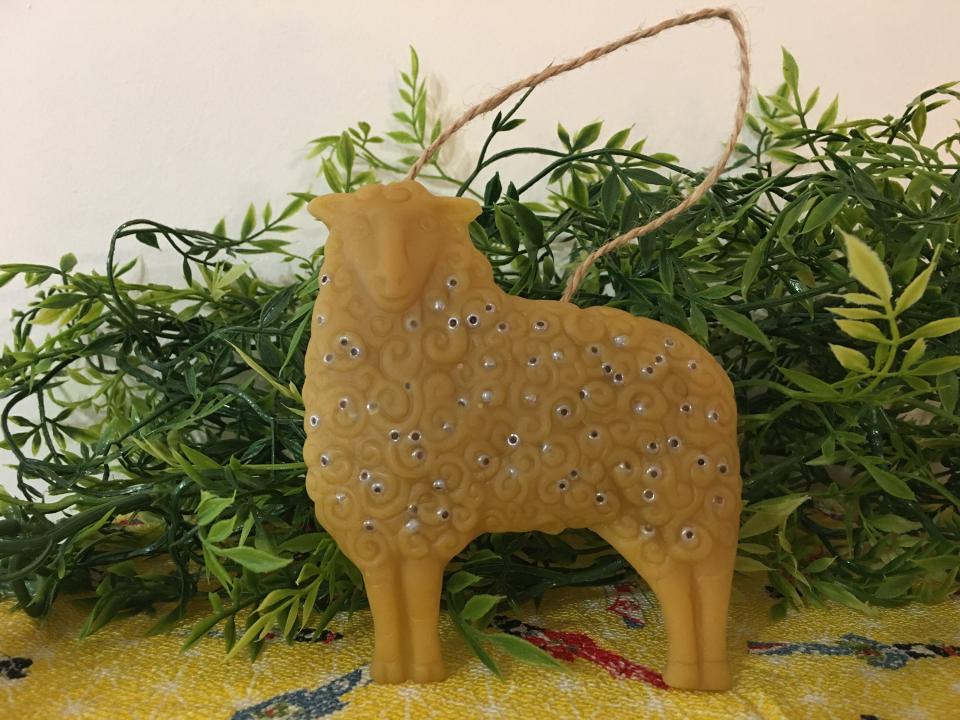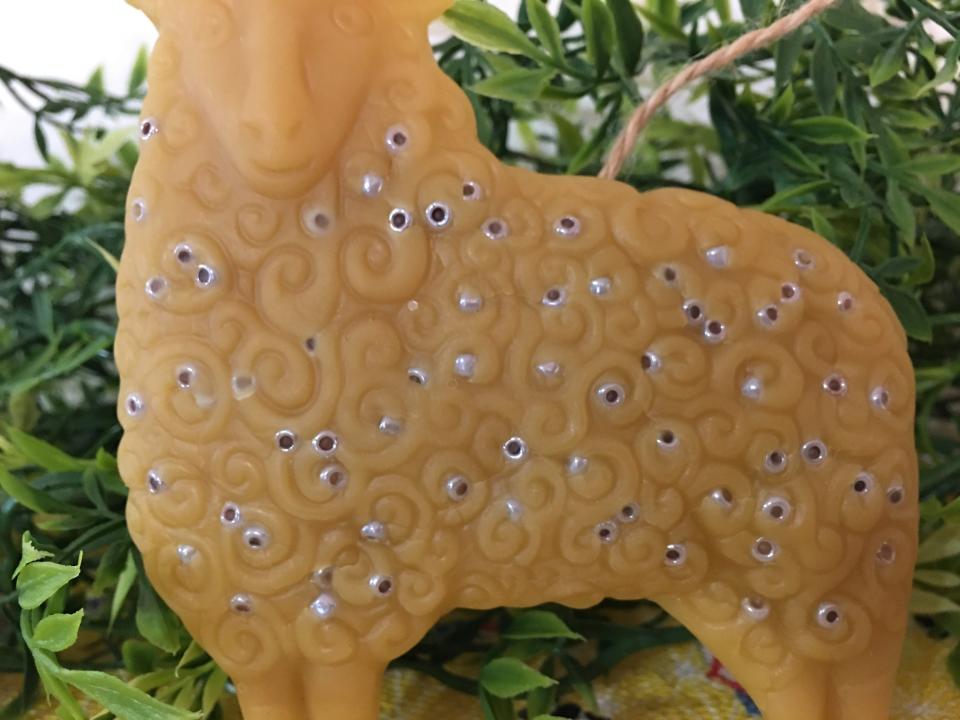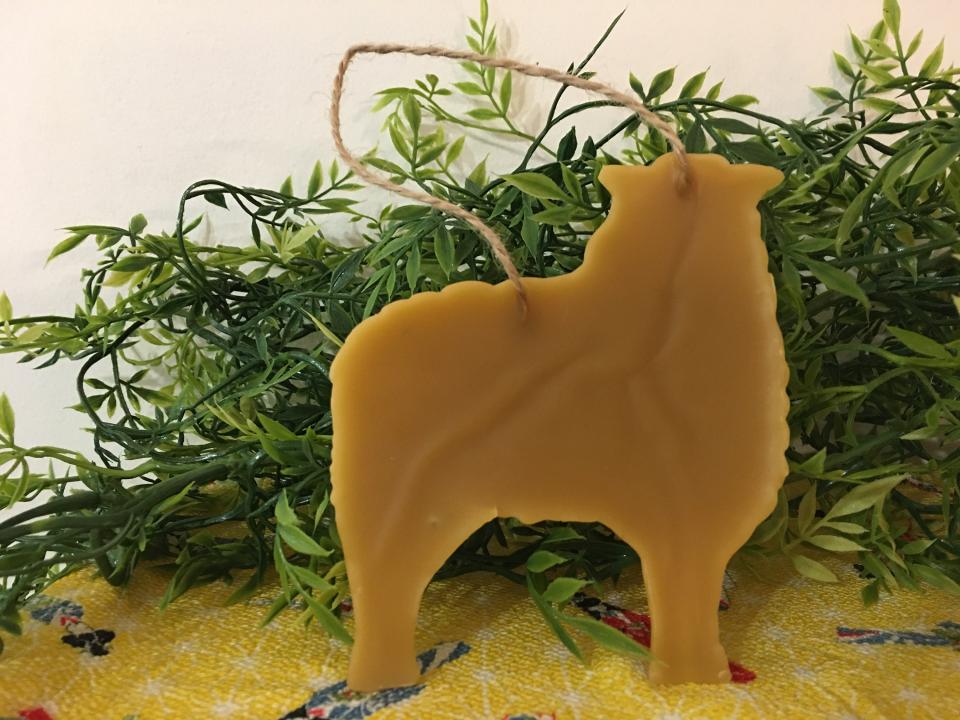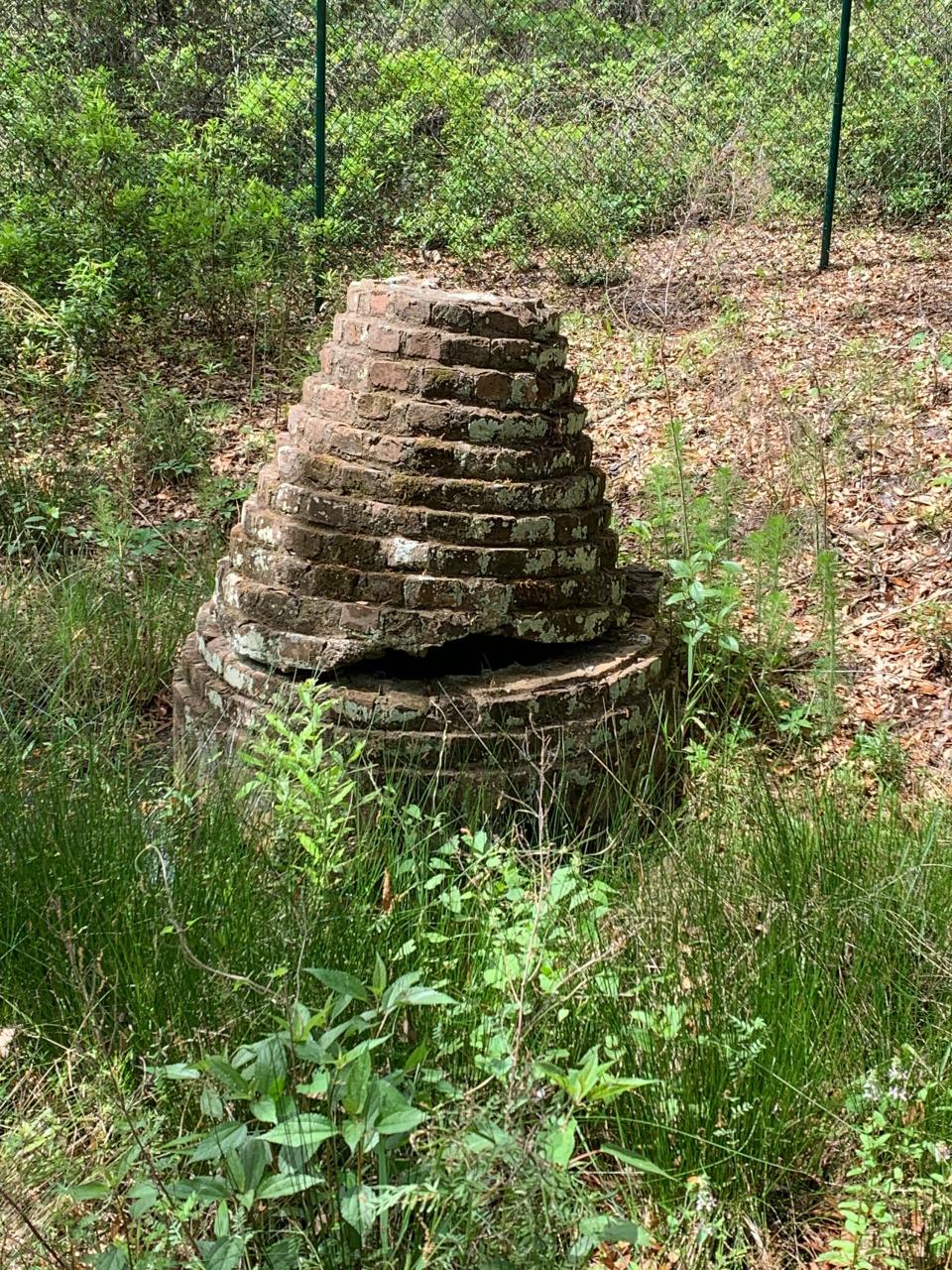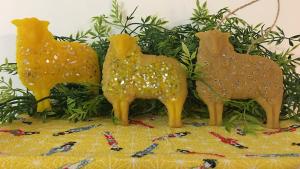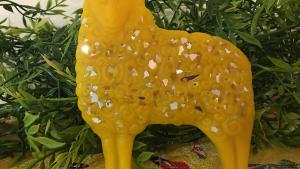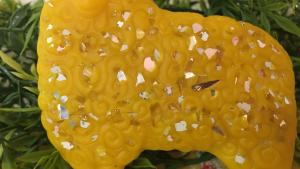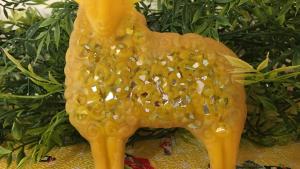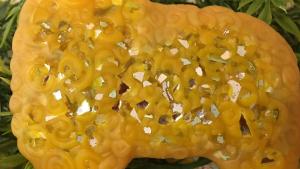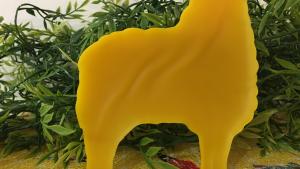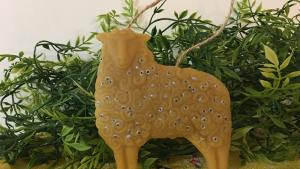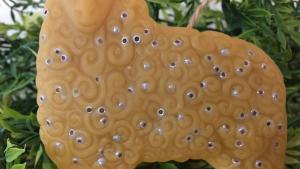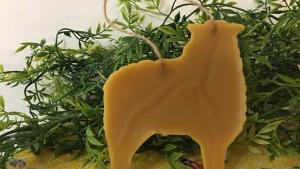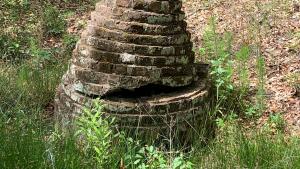 Beeswax Woolly Sheep with Glass or Beads
This wonderful triple filtered pure beeswax sheep friend is available three ways....with pink glass wool, blue glass wool, or white beaded wool (my favorite!)..... Why not stand out in the crowd?

As each Woolly Sheep is hand poured, no two will be exactly alike, which is what is so great about the creative process!

If you would like a jute hanger, just select it!

If you prefer to have this piece as plain beeswax, just send me a message and I will be happy to pour one for you.

Please don't store your beeswax in your attic, as it can cause your piece to warp.

Also, the great news is adding the embellishments in no way inhibits the lovely subtle scent the beeswax gives off!

Perfect to gift, and to keep, because we all need at least one woolly sheep in our lives!