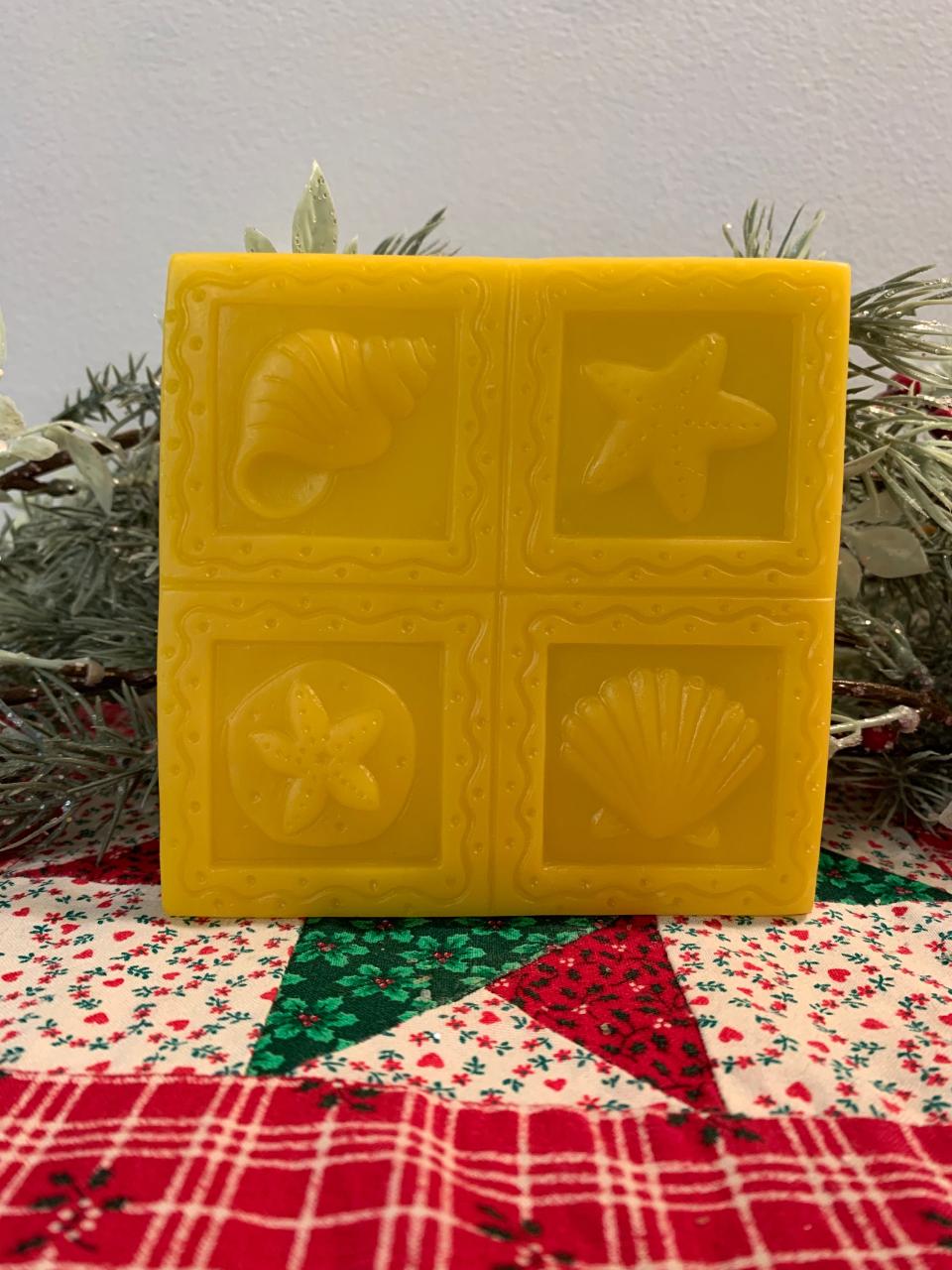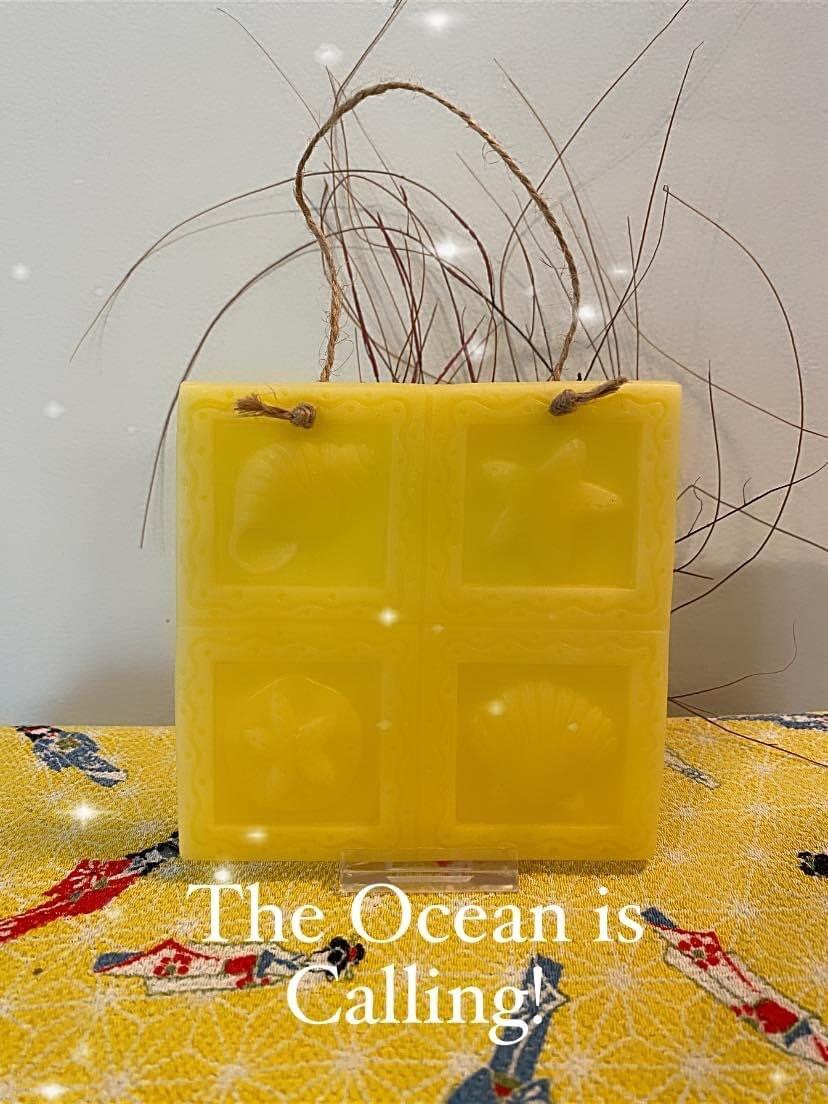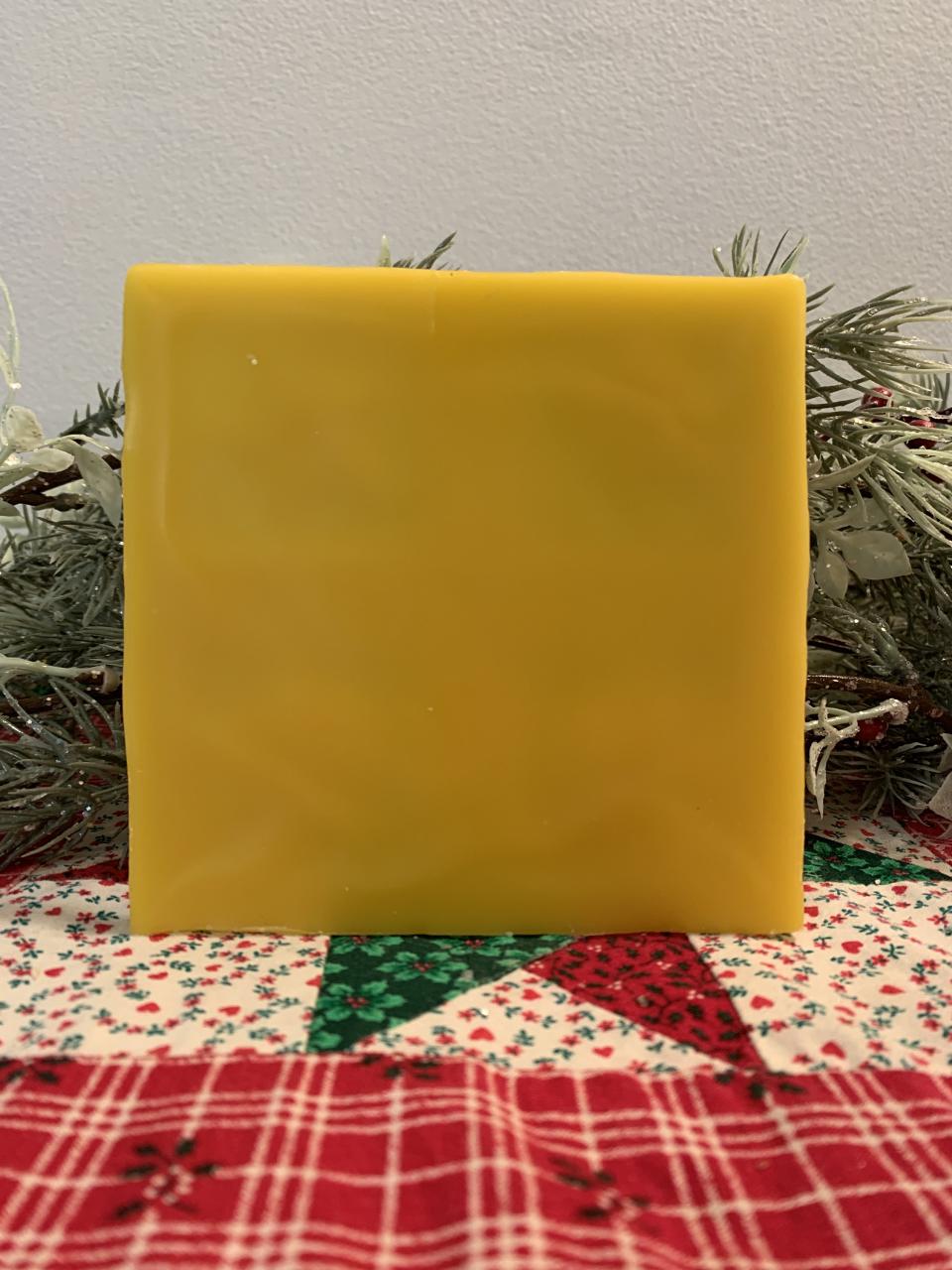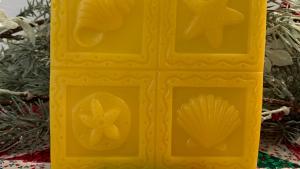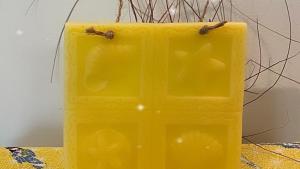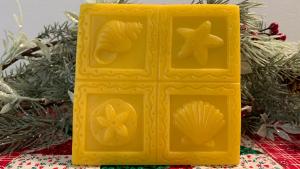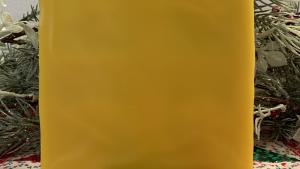 Sea Life Beeswax Four Square
This wonderful Sea Life four square is a favorite of mine, and is so adorable with a jute hanger on your wall, or on a small stand on a shelf perhaps!
Hand poured from a vintage mold, this is a wonderful piece to gift to anyone who hears the ocean calling…..
There is a Welk, a Starfish, a Scallop and a Sand dollar.
Beeswax makes a perfect pallet for acrylics, also!